Amanda M. is a Strut Bride from our Tempe, Arizona bridal store. She was a dream client and we simply loved working with her! She came shopping first to pick out a favorite gown, and then she booked a Deluxe Appointment to come back with family and finalize her choice – a custom long sleeve lace wedding dress!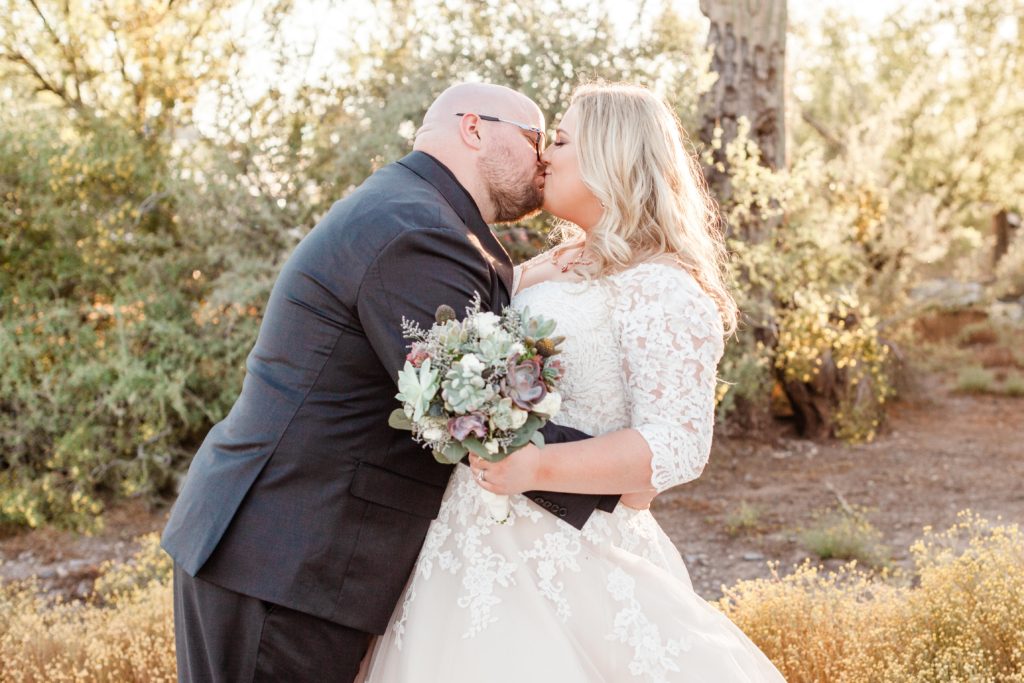 Amanda shopped in July of 2019 and worked with our Senior Stylist Ronnie to find the perfect two tone ivory and champagne lace and tulle wedding gown. FULL DISCLOSURE: We screwed up her order. Yes, it happens. We work with about a dozen different designers and the wrong size chart was used, so we ordered the wrong size. Thankfully we caught it in time to reorder the right size. HUGE THANKS to Amanda, who was the chillest, most understanding bride ever. Her stunning wedding photos are by Jeffrey McInroy.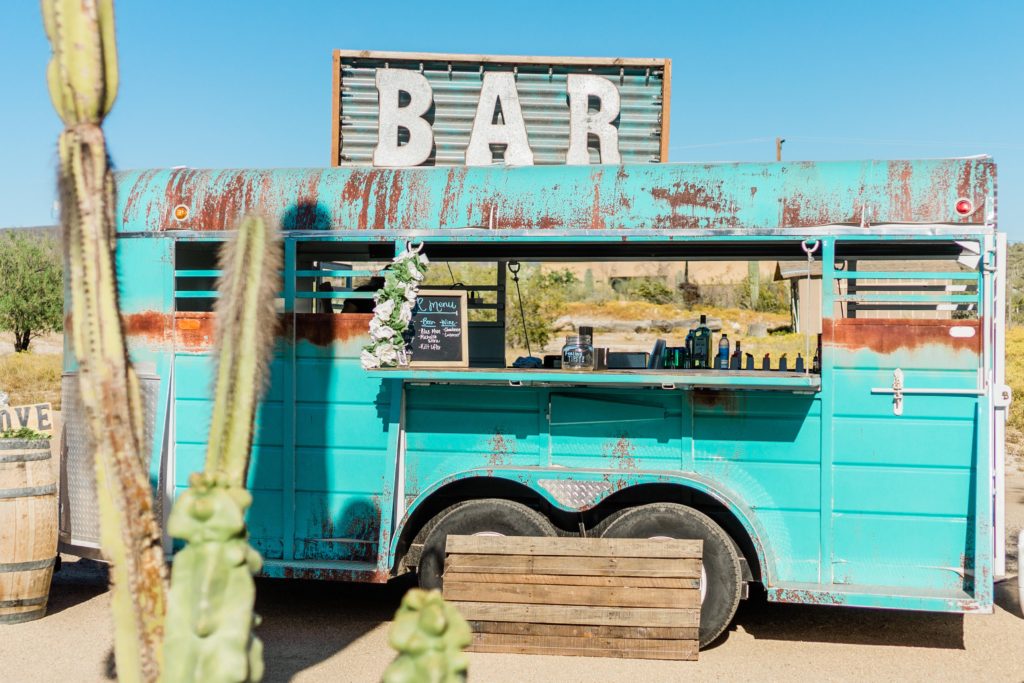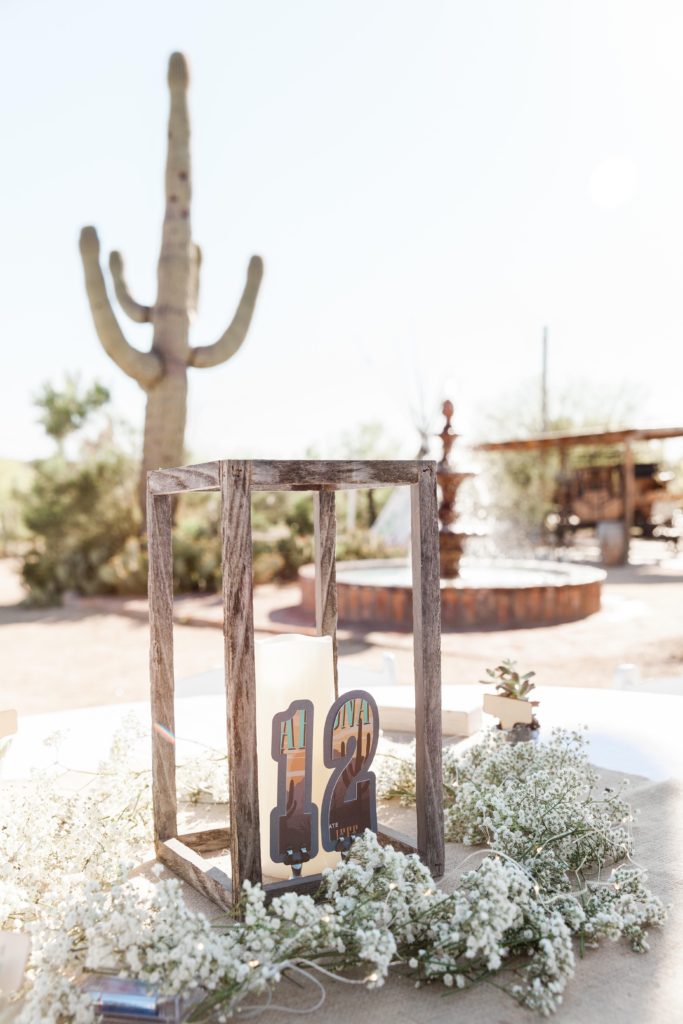 Amanda was married April 13, 2019 at a super cool rustic venue called Wrangler's Roost in New River, Arizona. It had gorgeous scenery and a laid back vibe. Her gorgeous wedding gown was actually strapless, but we ordered extra fabric and she worked with our seamstress to make a custom long sleeve lace wedding dress, and the result was stunning!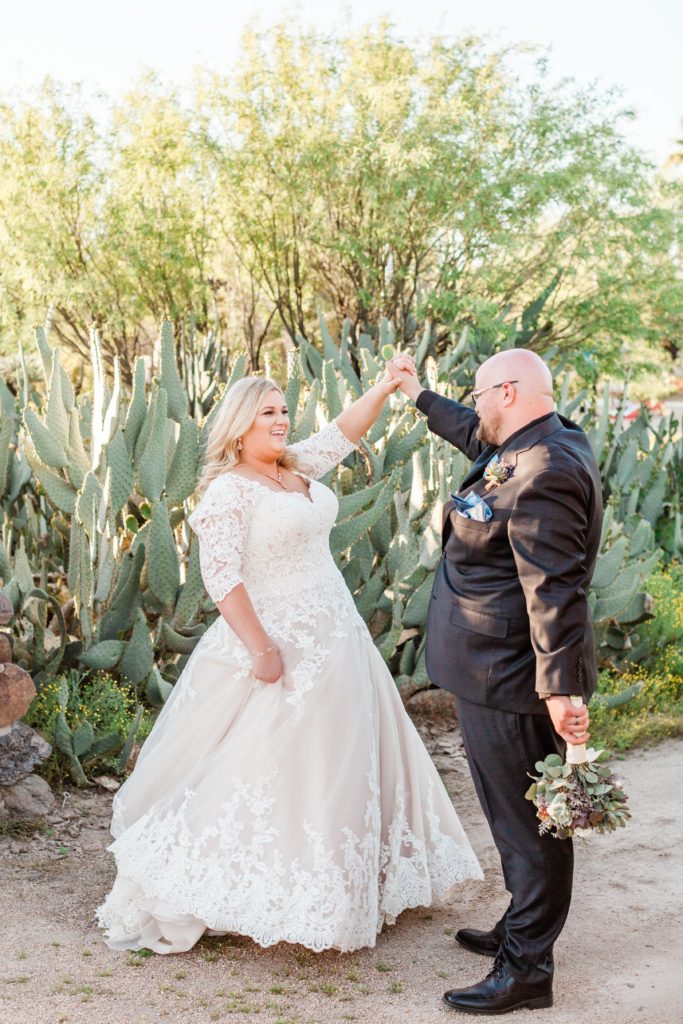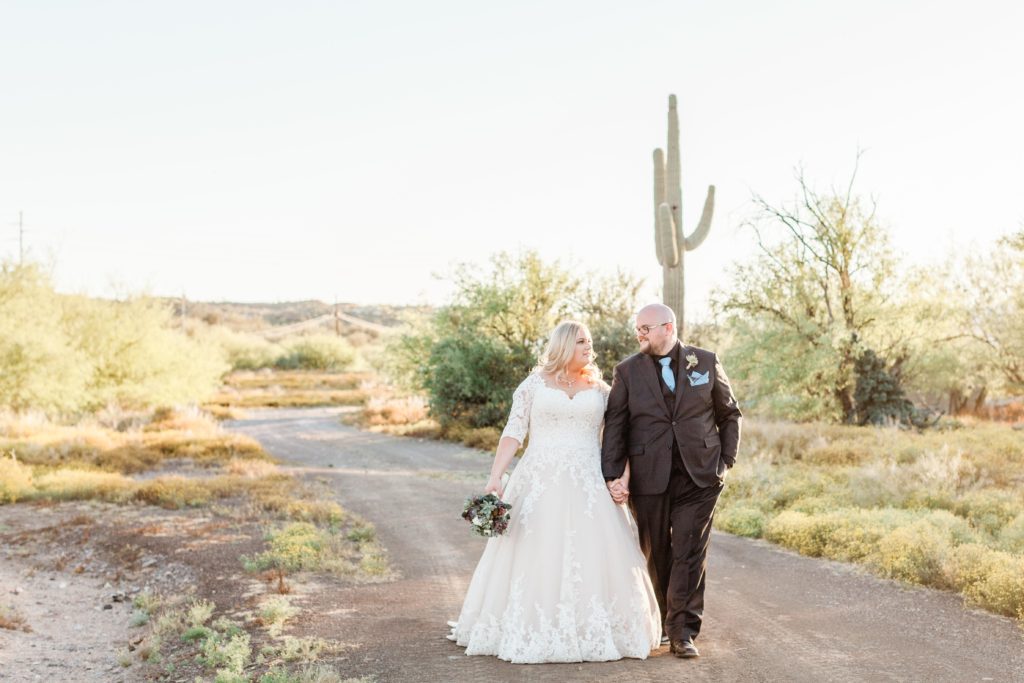 Amanda even entrusted us to work with her bridesmaid party, since we carry bridesmaid dresses in sizes 2 – 36. They all wore a similar vneck bridesmaid dress style in a dusty blue chiffon, while one gown was ordered with a flirty flutter sleeve.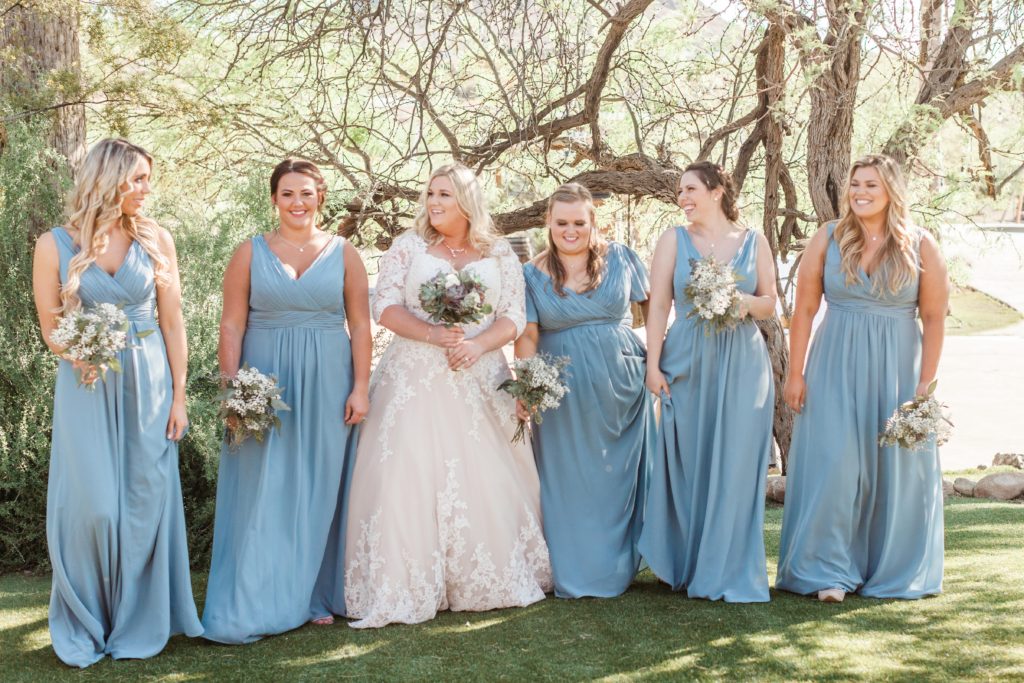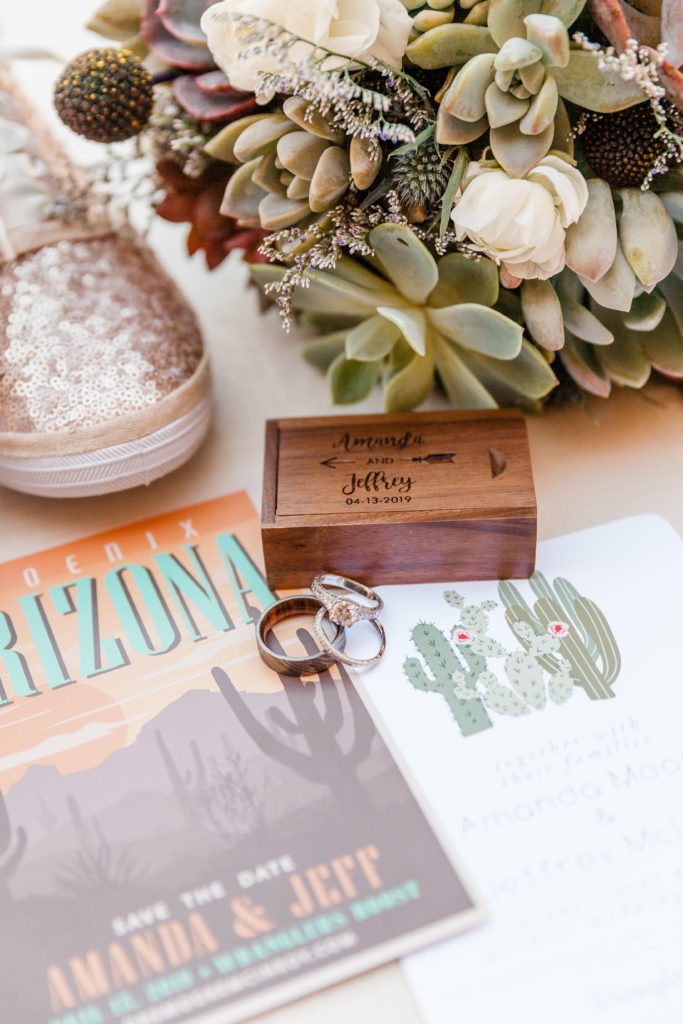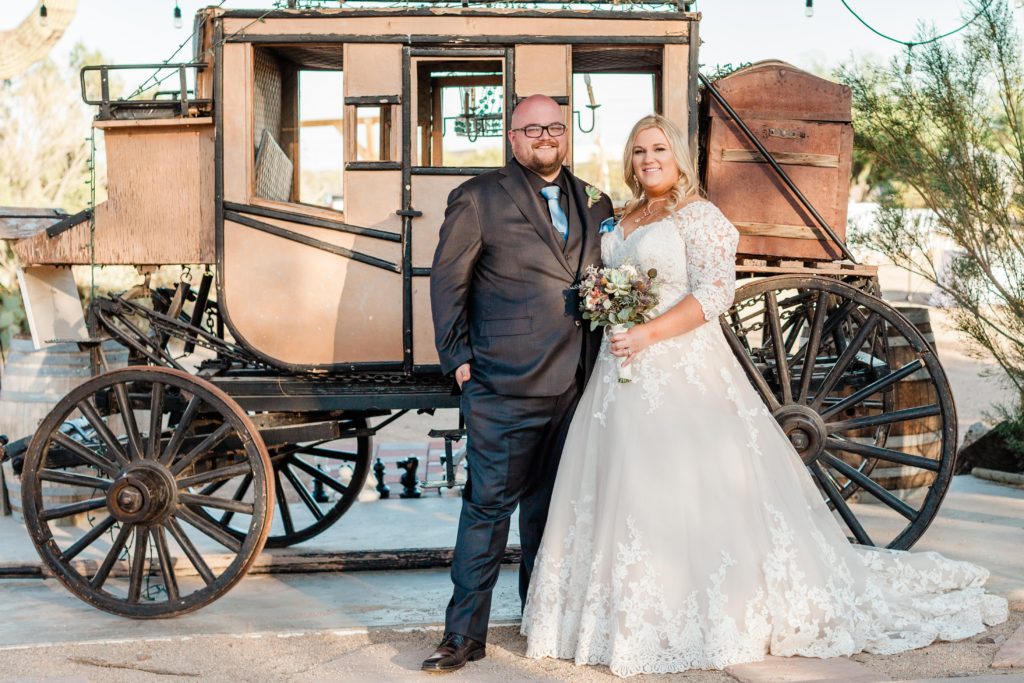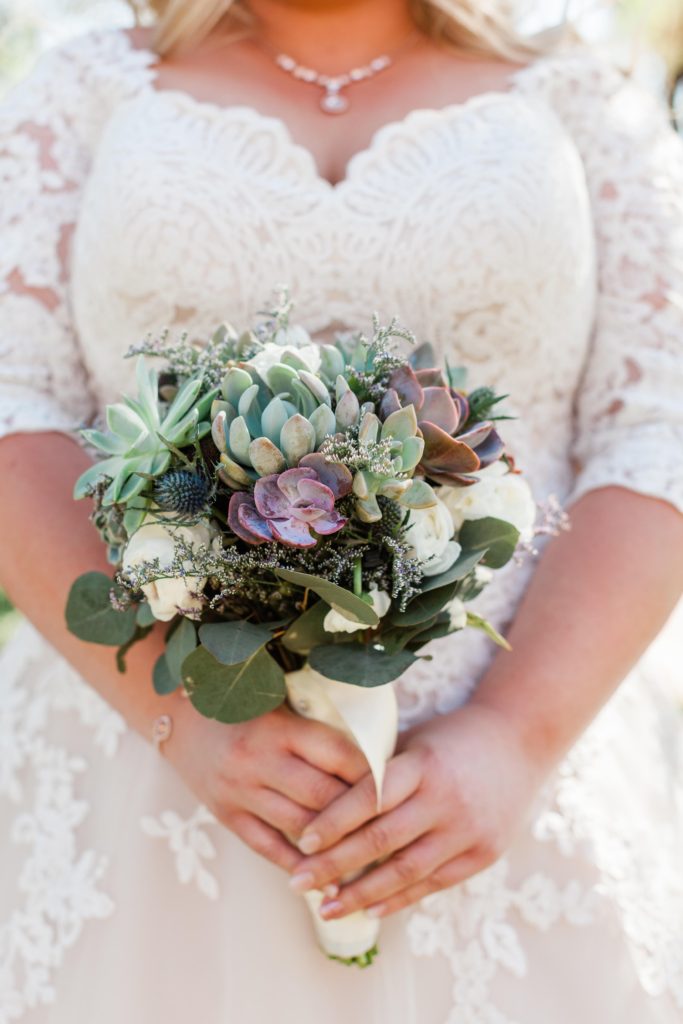 Congrats to Jeff and Amanda! We were so honored to work with you and your family and friends. Amanda even came back to see us to get her wedding gown preserved! Congrats to the happy couple!
While Amanda's custom long sleeve lace wedding dress is no longer available in our bridal boutique, Strut has the state's largest selection of affordable wedding dresses for curvy and plus size brides. Ask your stylist for help creating your custom wedding dress to get the look you want!
If you're looking for a special wedding dress shopping experience, consider booking our Deluxe Bridal Appointment. It's thirty minutes longer than our standard bridal appointment, you can bring more people, you work exclusively with a senior stylist, and you enjoy yummy snacks and drinks. Book online two weeks in advance for your special wedding dress shopping appointment !