Amanda came in to Strut Bridal Salon in Long Beach, California, with her mom and maid-of-honor, looking to find the perfect wedding gown for her Game of Thrones themed wedding. She worked with our Senior Stylist Yulina, who "made the whole experience amazing." Amanda had been to another plus-size bridal shop before Strut, but was not satisfied with being told what she should wear, so she was happy to feel "heard" as she sat down for her consultation with Yulina before trying on gowns.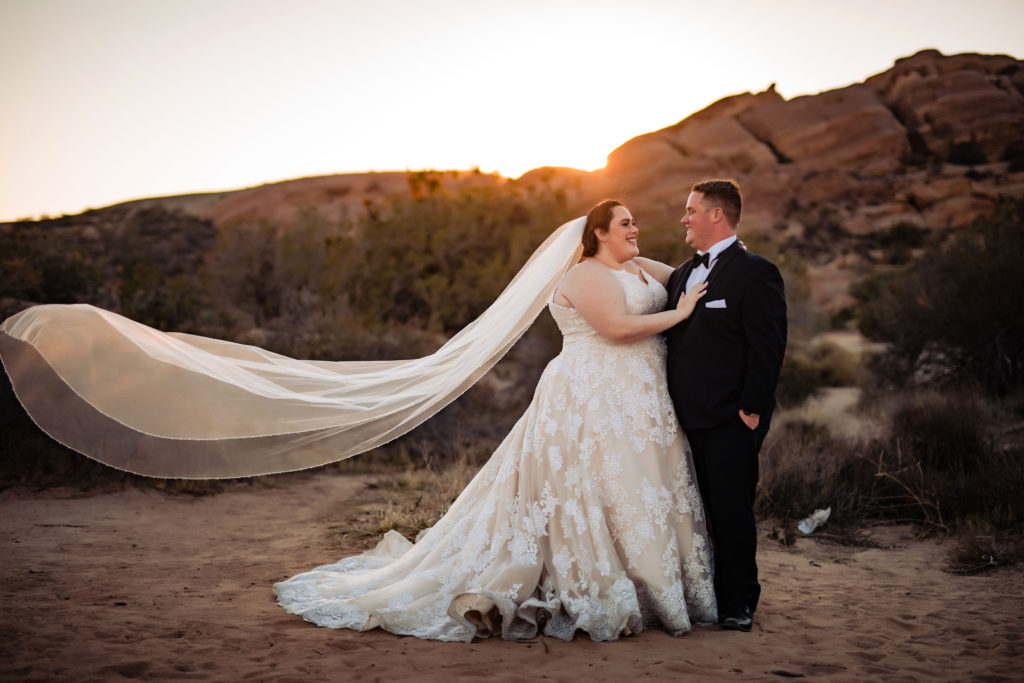 After trying on a few too many "poofy" gowns at another bridal shop, Amanda was happy to find a wedding gown that really cinched her waist and showed off her shape, while still presenting that beautiful a-line silhouette. "I fell in love with my dress from across the room," Amanda said, describing her experience at Strut. There is such a thing as "love at first sight" because our bride ended up ordering that beautiful full a-line that she spotted from across the room. The amount of lace was perfect, and after the custom change to champagne, the color was too!

When Amanda came back in to Strut to pick up her wedding gown, she was very nervous, but once she put it on, she "couldn't top looking" at herself. "I felt like a princess, and I felt the same way on my big day." That big day was at a beautiful outdoor venue called Bella Vista Groves in Fillmore, CA on November 10, 2018. The end of autumn… winter was coming.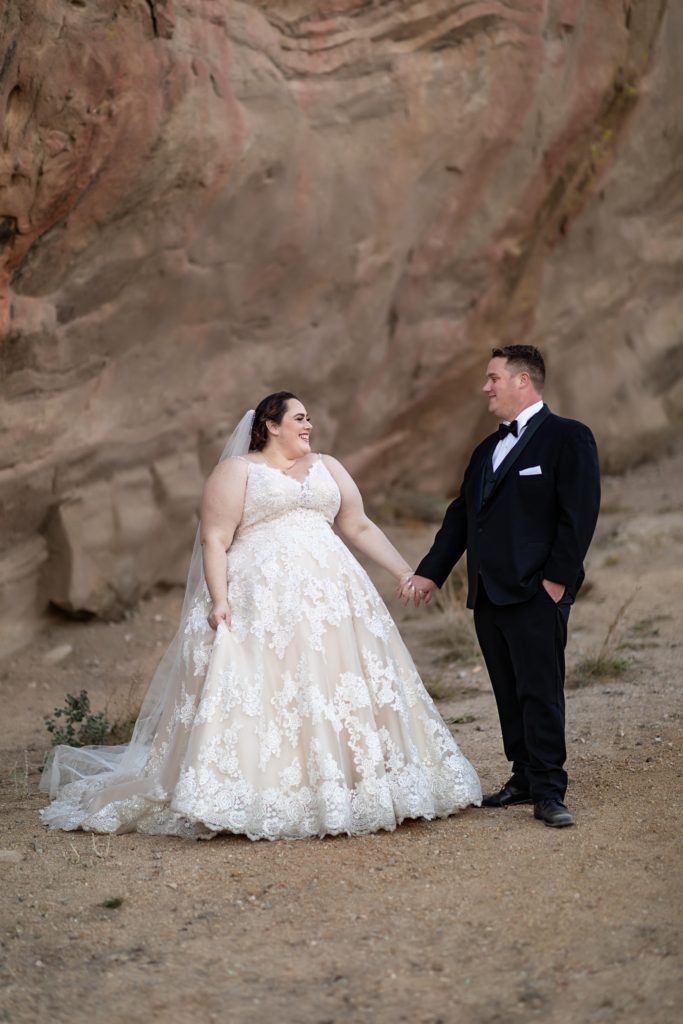 To really reinforce the theme, Amanda and her groom Chris decided to make each of the guest tables a different Game of Thrones house, and also have a white and silver cake, topped with a dragon climbing to the custom Funko Pop cake toppers. Those cake toppers were fashioned to look like the bride and groom, as is traditional, but to put a Game of Thrones spin on things, the plastic couple atop the cake were, swords in hand, fighting off a dragon that was climbing up the icing-laced tiers!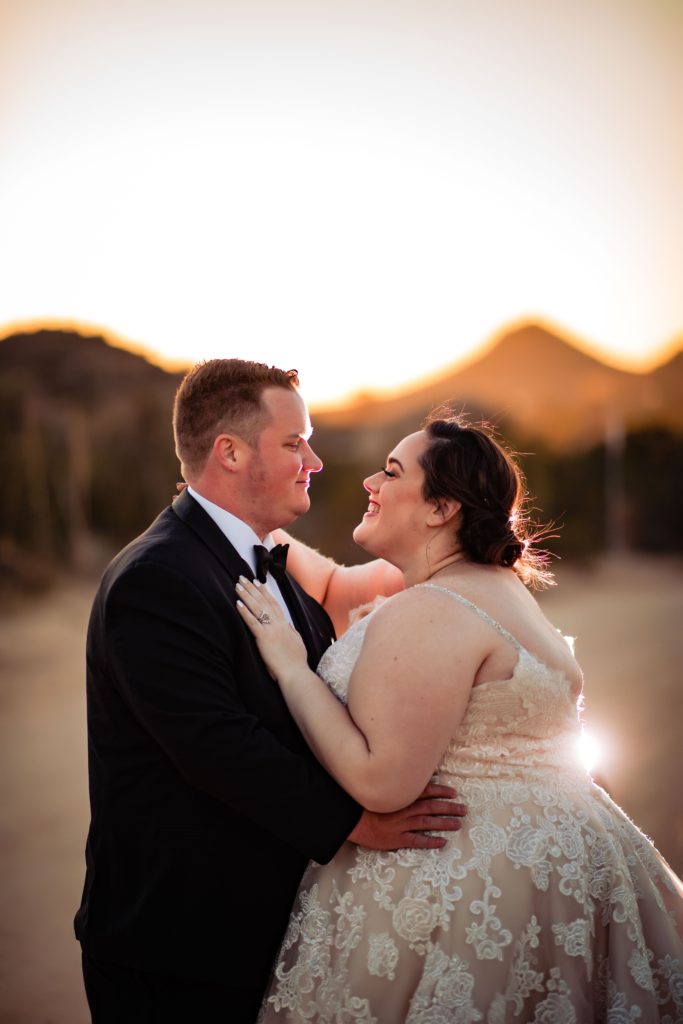 Amanda and Chris were very lucky, too, as the fires in Malibu that had displaced many other couples getting married around that time, had let up enough to give our bride and groom "clear blue skies that day" and a night that was "chilly enough to let everyone on the dance floor to warm up!"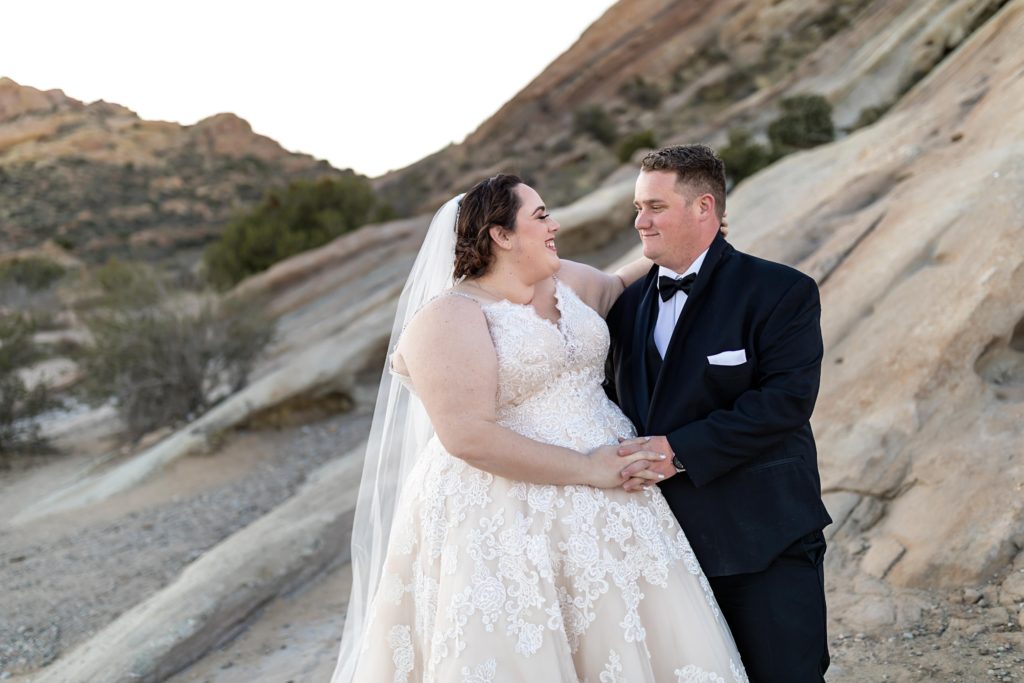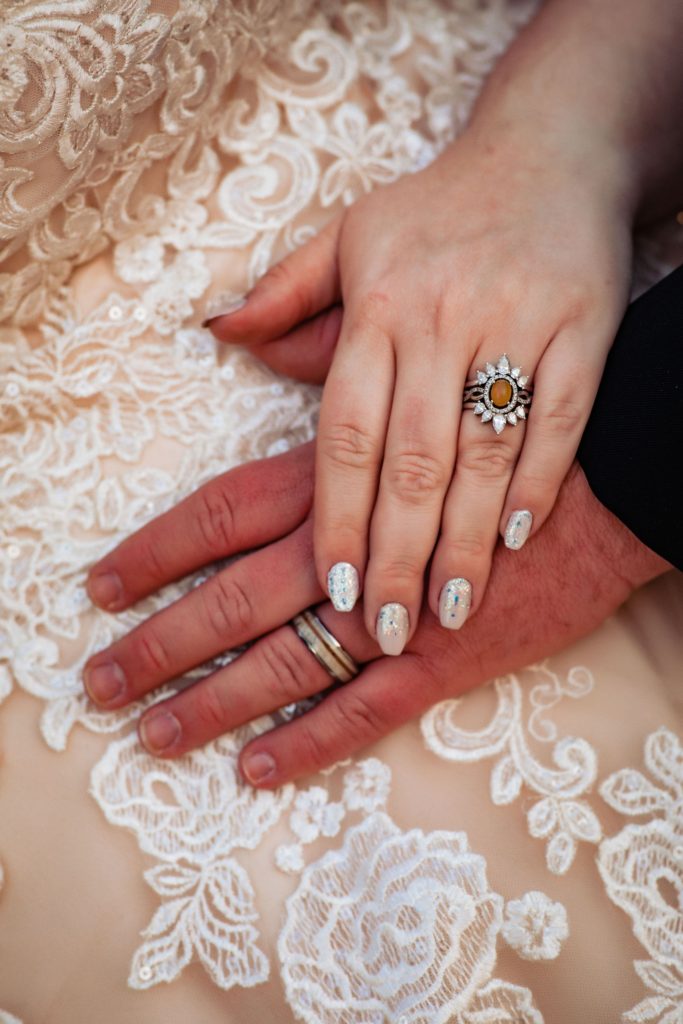 We here at Strut want to congratulate Amanda and Chris again, and thank them for all their kind words about the salon. We are so honored to have been a part of your wedding-planning process and are so happy for you both! We hope you had a wonderful wedding and have a fantastical life together!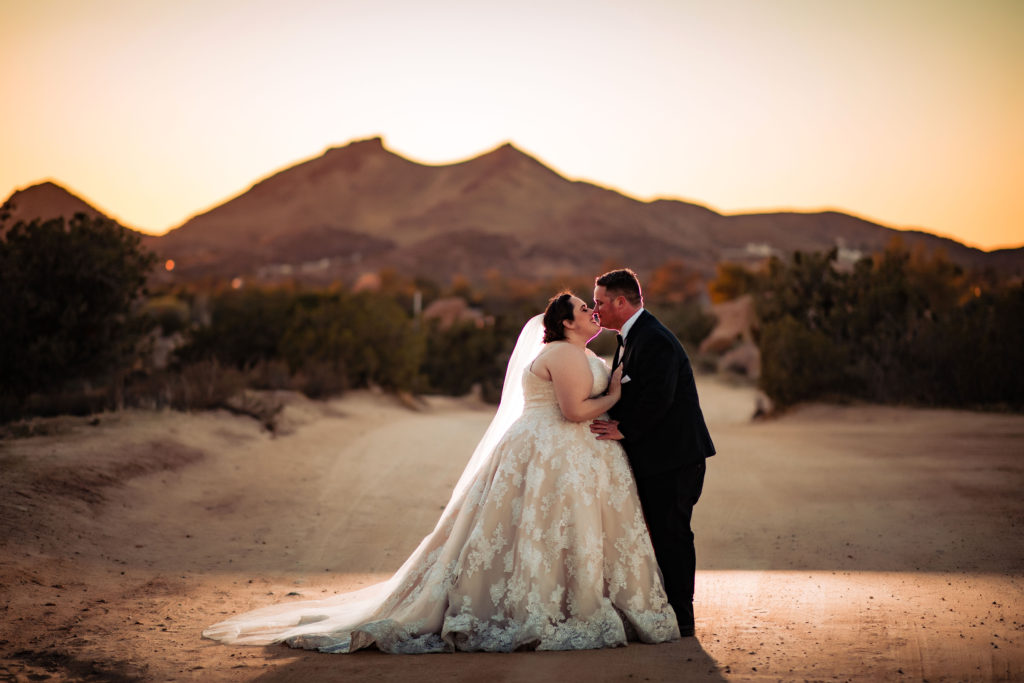 Amanda's gorgeous wedding dress is available only in our Los Angeles, California area bridal store. Book your appointment now to save big on your designer wedding dress for under $1000!