Calling all bike riders! Join us this Saturday, June 6th, 2015 for Long Beach's first Beach Streets event in Bixby Knolls, an area of Long Beach, CA. Atlantic Avenue will be closed from 8am-5pm to street traffic so that bikers and walkers can check out our local shops and restaurants. There will also be lots of live entertainment throughout the event.
Our bridal store will be open that day, but you'll have to park in the back alley or in the neighborhood and walk in to shop. If you're a bike ride, you can ride your bike to Strut on Saturday and save 10% on your wedding dress. Yes! It's a wedding dress sale just for cyclists! But our SoCal and Long Beach brides shouldn't have all the fun, so we're extending this promotion to our Tempe and Phoenix area brides as well!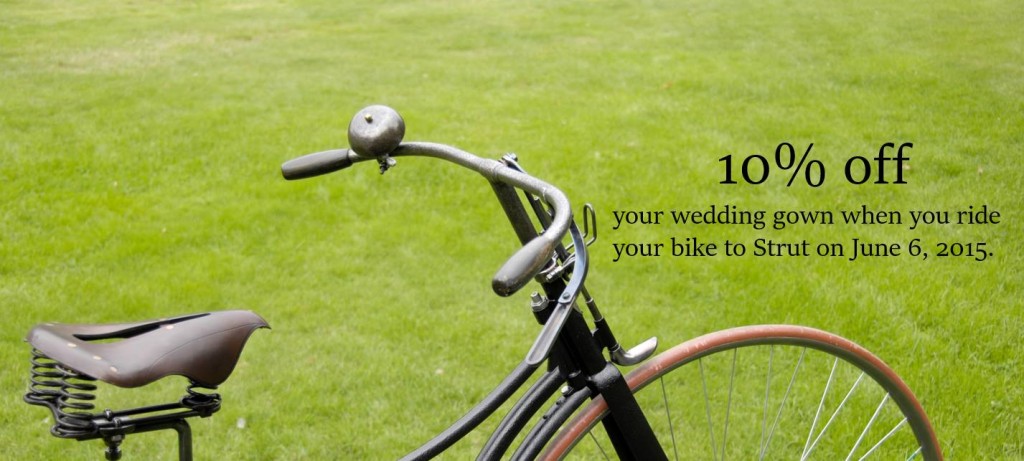 For more information on Long Beach's Beach Streets event this Saturday, check out their website. And if you're riding past our bridal store, be sure to stop by and say hello to Beka and Tamiko. They'll have a fun little gift for engaged ladies!