Cindy was such a fun bride! She shopped back in the spring of 2018 in our Long Beach, California bridal boutique. She worked with Yulina to find favorite styles and ultimately came back to order a fun hi-low wedding dress to show off her cowboy boots!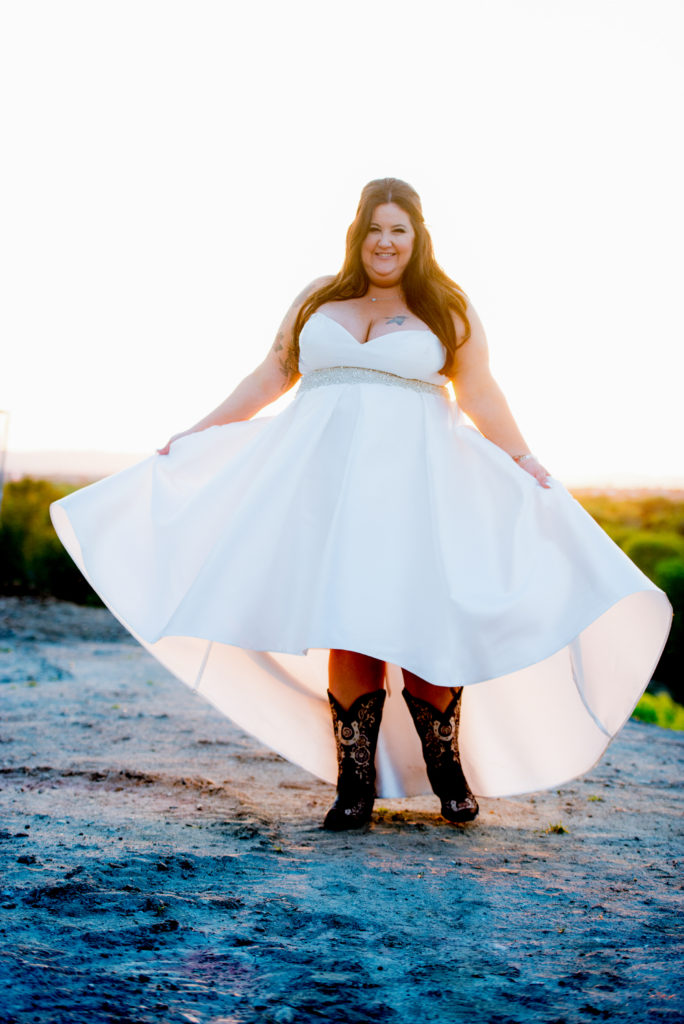 She wrote, " My dress shopping experience was not great to begin with I went to a different bridal store and they said they sold larger sizes so we set up for a fitting and to try on dresses with my girls.  But they could order the dresses in my size but didn't have dresses in my size to try on.  They were trying to squeeze me into dresses that were way to small, they even had me try on a dress that someone had ordered for their wedding and was asking me to be extra careful.  I was humiliated and mortified.  I called my fiancé crying and telling him I didn't want to do this.  He said I don't care if you wear your jeans and t-shirt!!  I was so upset and discouraged that day. 
My daughter looked on line and found Strut Bridal in Long Beach and made an apt for her and I to go there so I could try on dresses.  It was the funniest day and Yulina was so amazing from day 1!!   I narrowed it down to dresses and then we made another appointment with my girls.  Yulina was so help and kind through the whole experience.  She helped me with my dress, my girls dresses and my daughter (Nicole McLaughlin Rocha) got married this year as well and we got her dress here to.  I refer you to anyone I hear talking about getting married people I know and don't know LOL.  I am eternally grateful to Yulina for turning this into an amazing experience for me!!! "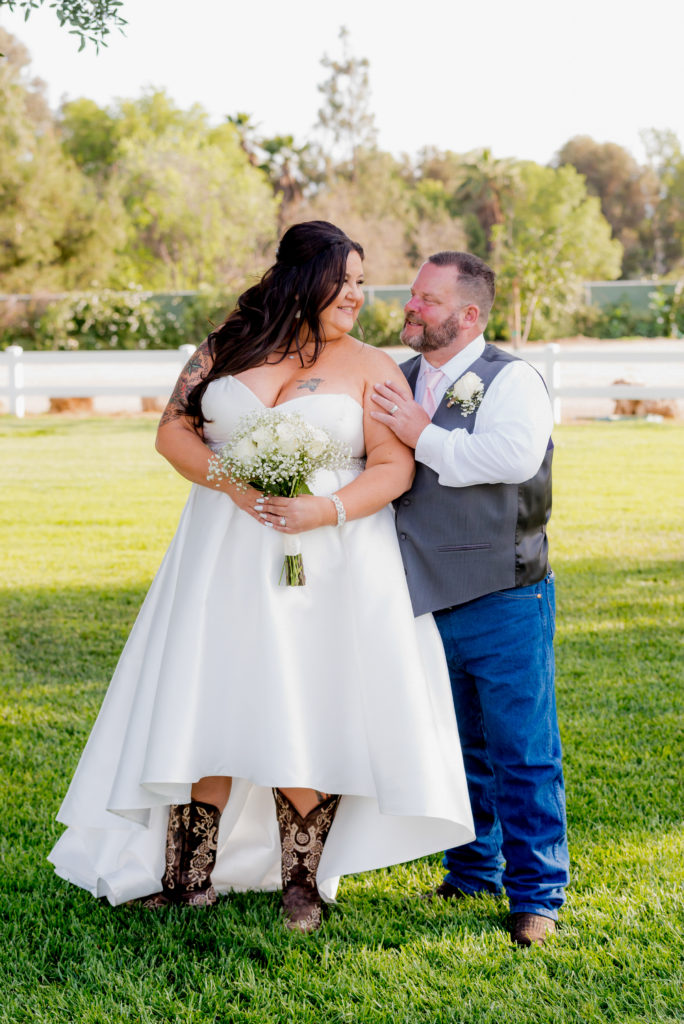 Cindy said, "It was a total country theme (Riffles and all as you can see from the pictures LOL). We are total rednecks and love country music and outdoor activities so this fit us perfectly!! The funniest part was before the wedding started the girls were in the house waiting for our turn to walk down and we could see all the guest arriving and were looking out the window at everyone but they couldn't see in!  It was great!!"
It sounds like such a fun event at "The Farm" in Norco. They had an indoor/outdoor wedding with about 125 guests. The bridesmaid dresses were knee length, in light pink, and featured a lace bodice and chiffon aline skirt. They were from our Long Beach, California store, too!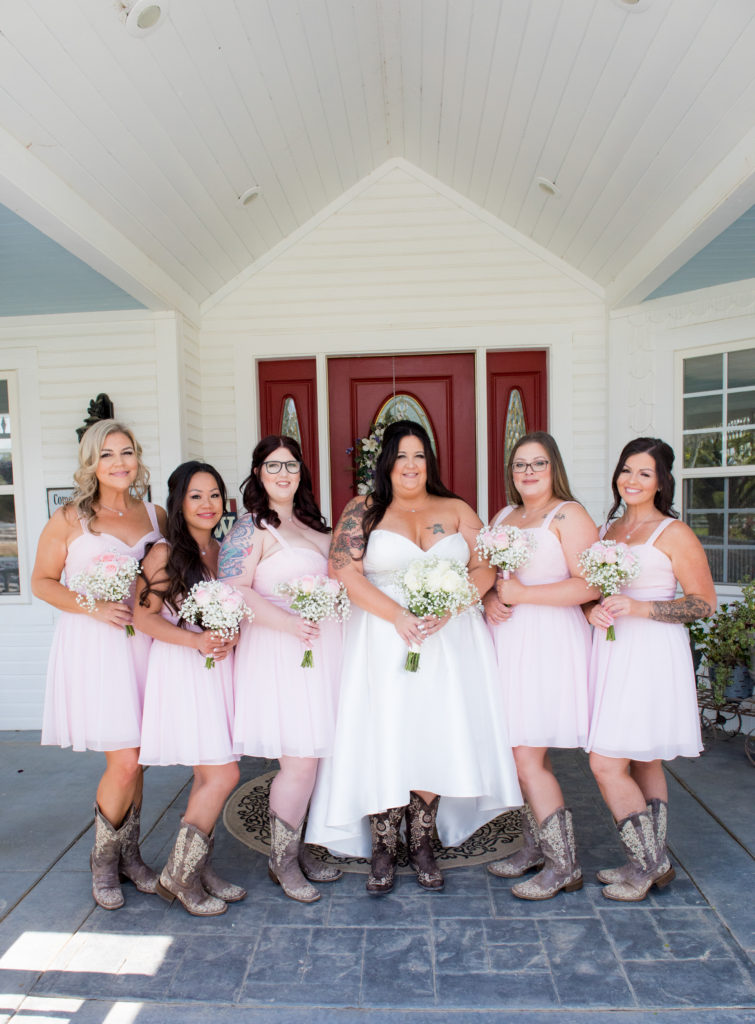 Congrats to Cindy, who was married 4/6/19. We love showing off her fun country wedding and her hi low wedding dress!
If you love her hi-low wedding dress, we currently have a similar style in our Los Angeles, California area bridal store. Book online to find a wedding dress that is uniquely YOURS!