Danielle and Mark celebrated their love and joined as one on September 29th of 2018. Danielle found Strut Bridal Salon from going to the same college as Ann, Strut's owner (yay Smithies!). Danielle is a New York girl at heart, and her husband is from California. When she was in town visiting southern California, it was the perfect opportunity to begin the search for her dream wedding dress at Strut Bridal Salon in Long Beach, and she found the perfect classic yet modern wedding dress.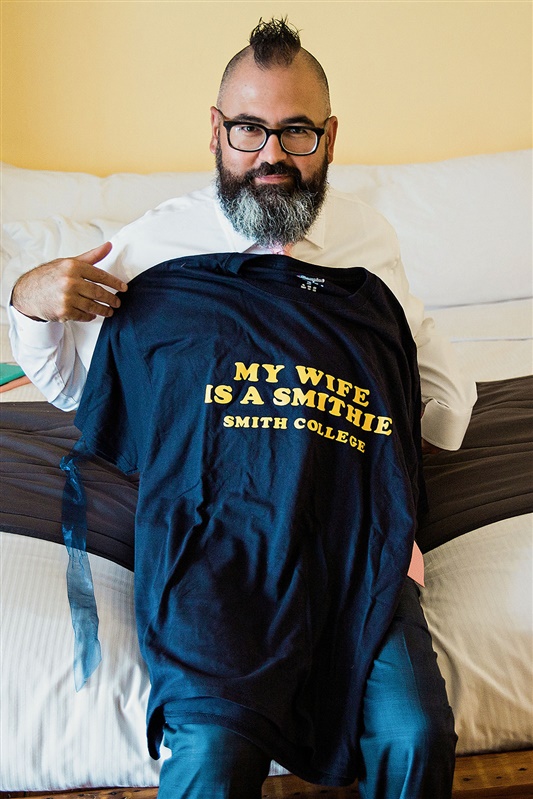 Danielle worked with our wonderful Senior Stylist Maritza, and the two hit it off instantly. Danielle felt very uneasy about shopping for her wedding gown, and she didn't want it to be stressful or make her feel down about herself. "Maritza turned the entire experience around, and made myself and my friends so comfortable. It was honestly the best experience ever."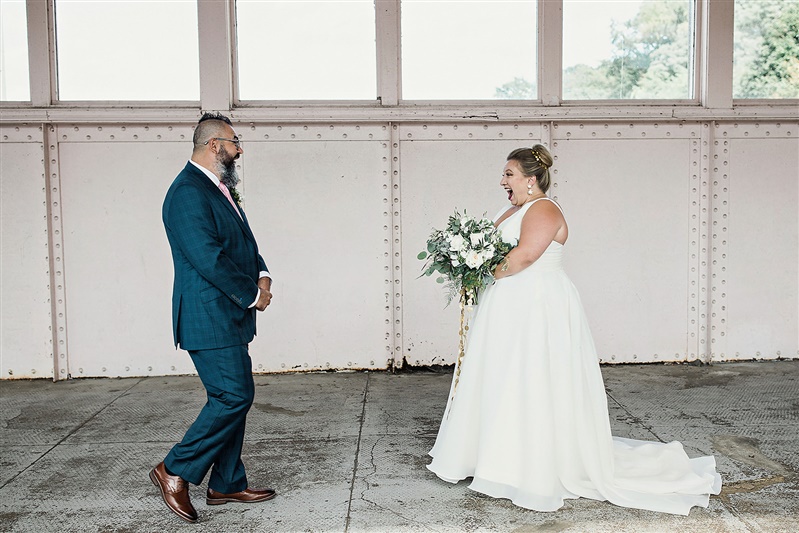 Danielle picked out and fell head over heels in love with such a classic yet modern wedding dress. While the aline silhouette is classic bridal, her wedding dress featured a modern fabric – basket weave organza. The bodice of her gown has an updated, sexy v-neckline and plunge, which gave her the perfect amount of confidence. The sleeves of her gown come over her shoulders, which gave her support and structure. Danielle looked absolutely incredible in this awesome bridal gown, and she was so ecstatic with how her photos turned out!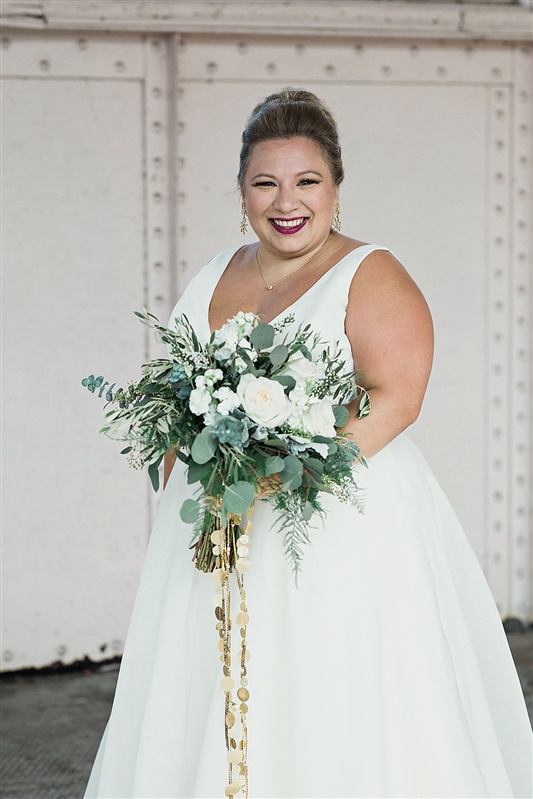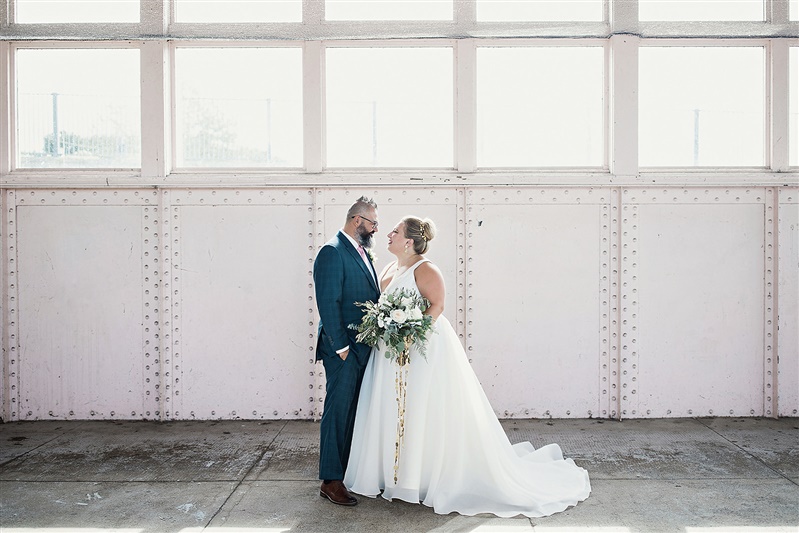 Danielle and Mark got married at the Rhinecliff Hotel in New York. Danielle is quite the busy worker bee, as she is a lobbyist for reproductive healthcare. She is always on the go, and was so thankful to find a venue that was so efficient and helpful with the planning process. This venue is pure magic, nestled in the banks of the Hudson River, overlooking the beautiful Hudson from every angle. Danielle spotted this venue on the train while commuting for work, and she knew she really wanted to have her big day near the water. The couple's ceremony and cocktail hour took place outside, while the reception and dinner were inside the venue.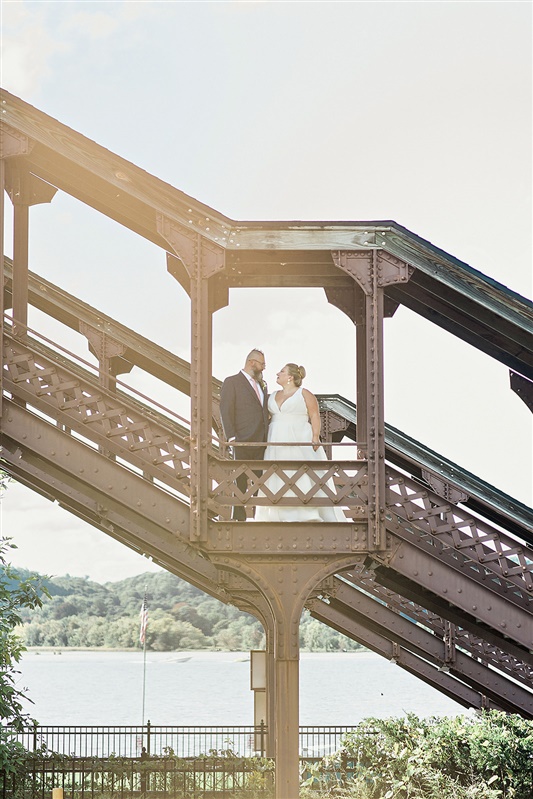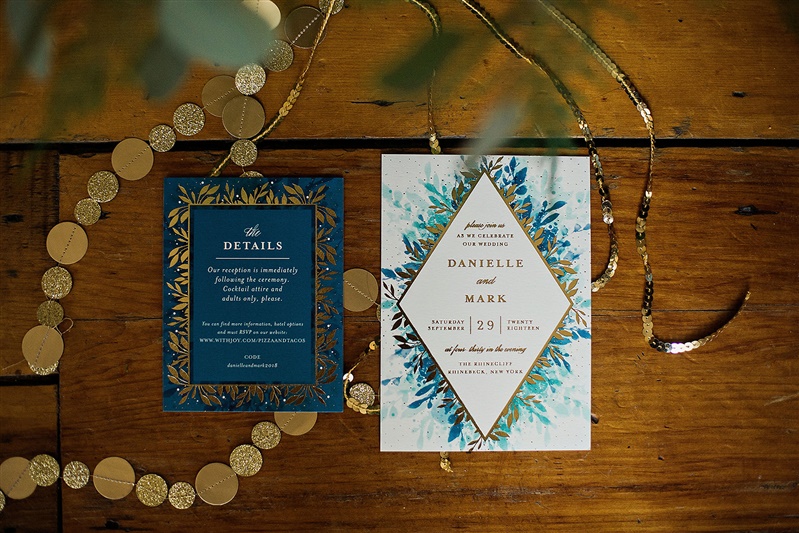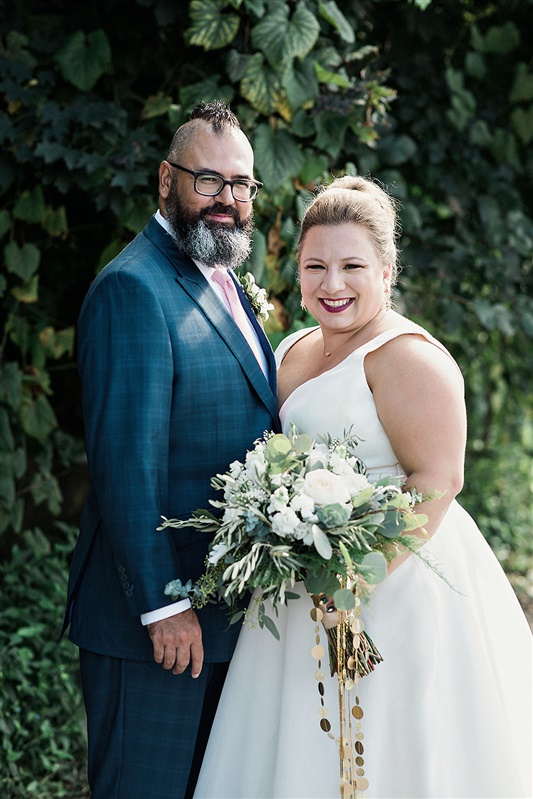 One of the couple's lifelong friends officiated the wedding, and that made it even more special. The ceremony ended up being Danielle's absolute favorite part of the day,because it was exactly what she dreamed it to be and feel. The reception afterwards was a big party and so fun for her to be able to dress up and dance with her friends. The newlyweds were off to Costa Rica for their honeymoon celebration, and had the time of their lives stepping into the married life together. We are so overjoyed for Danielle, and that she had the wedding experience she had always dreamed of. From all of us at Strut, we deeply congratulate the wonderful couple as they journey through their next adventures as husband and wife. Cheers to another happy couple!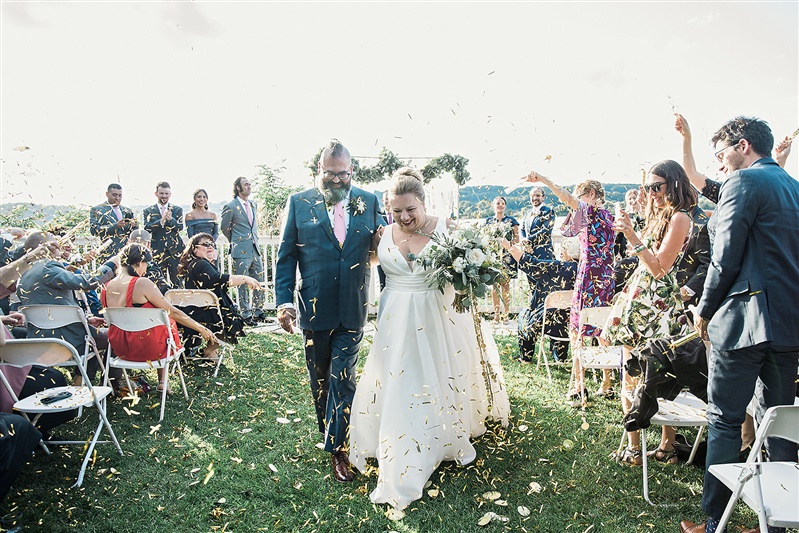 While Danielle's classic yet modern wedding dress is no longer available in our stores, our Fall 2019 collections have just arrived. Stay tuned for special savings on new arrivals all next month!