Kanani came wedding dress shopping at our Long Beach bridal store just a few months before her Valentine's Day wedding in Hawaii. She's just our second 2015 bride to be spotlighted on our blog!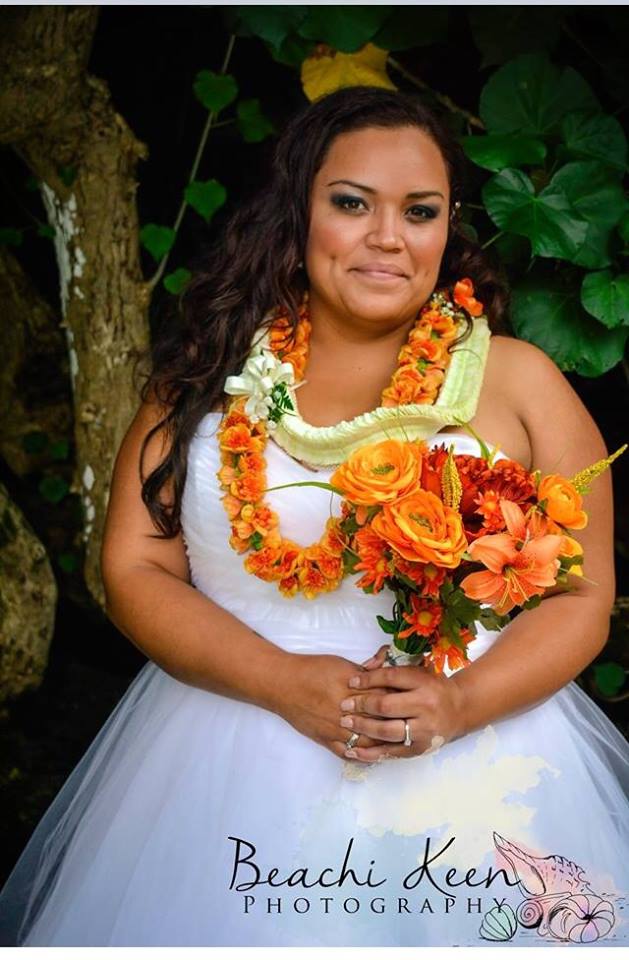 Kanani purchased a ready to wear gown right off the rack. She wore a strapless tulle ballgown wedding dress with ruched bodice and natural waist with a full tulle skirt. The simple statement gown complemented her bright flowers perfectly! She worked with Tamiko and was thrilled to find a wedding dress that fit her almost perfectly with no alterations. Lucky bride!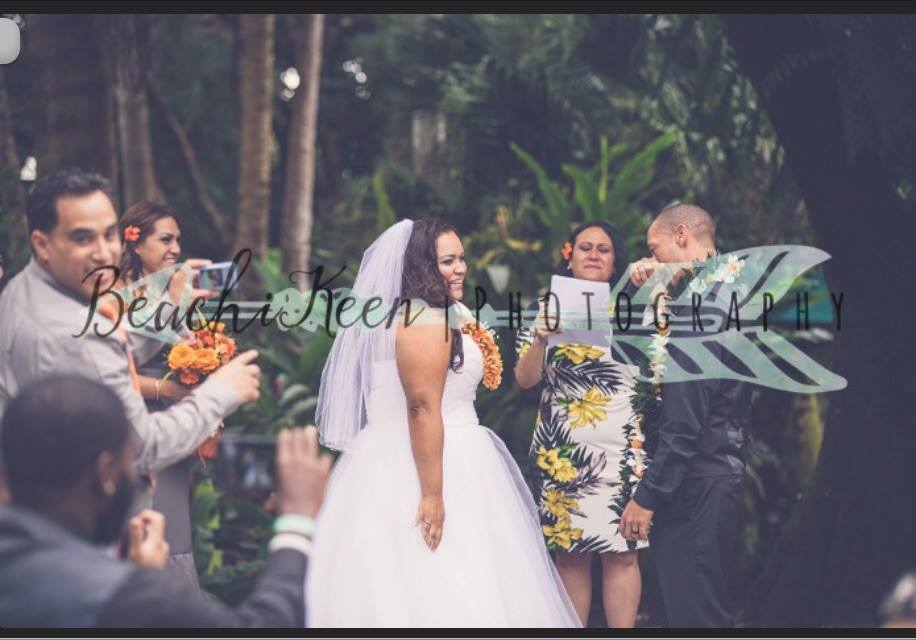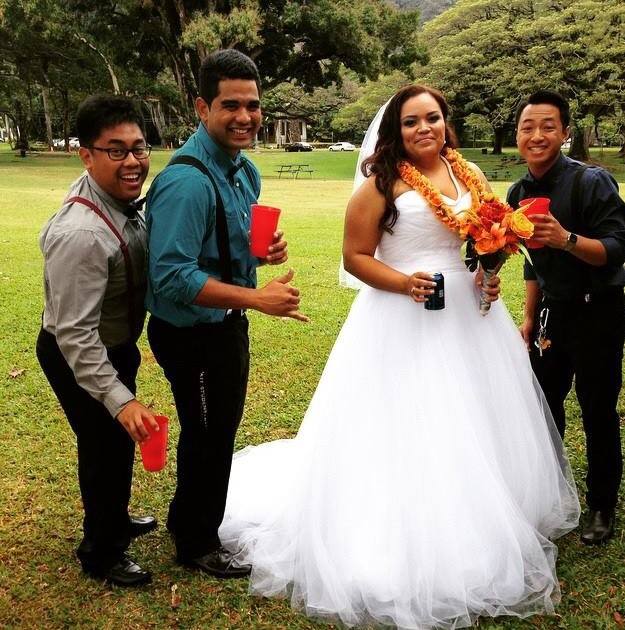 Kanani had found us on Yelp, and then, after her experience at our wedding dress store, she wrote us the nicest review herself!
"First Impressions- ON THE PHONE- spoke to my consultant Tamiko ( sorry if I butchered ur name girl!! Love u!) . She was extremely sweet and personable. Didn't rush me off the phone, great service, booked me an appt for the next day. FIRST TIME AT STRUT- great! They were getting ready for a fashion show but T was still very attentive. I found my dress and it was so nice of her to share in the joy with us! We we're a little bit if a rowdy bunch but she didn't mind. We enjoyed the experience and I can't wait to pick up my dress. 25% down , and payment plans was awesome too 🙂 I was short on time so none of the dresses that had a gold star were available but if you have lots of time – the gold star dresses are to die for!"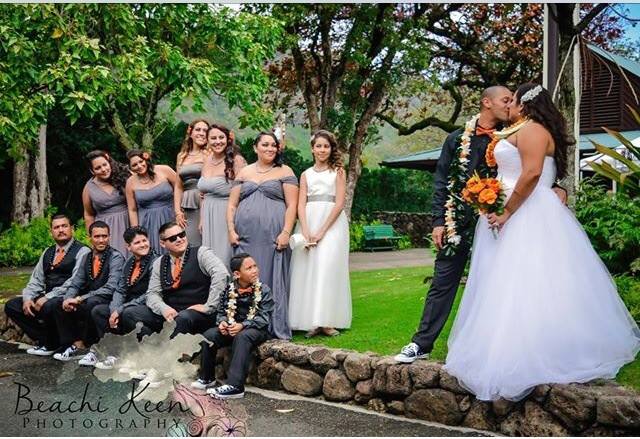 Best wishes to Kanani and Alex. It looks like a beautiful day and a great date to celebrate love! Find more about her photographer here.
If you're looking to purchase an off the rack plus size wedding dress, give us a call to schedule your one on one appointment at one of our two locations.