We had the pleasure of meeting our Phoenix area bride Lauren at her bridal appointment back in June of 2014. Lauren was having a hard time wedding dress shopping when she came to us, so we made it our goal to find her wedding dress. She wanted to show off her killer curves in a fitted wedding gown with a vintage touch. The lovely bride graced her groom in a sensational lace halter mermaid wedding gown. With all over lace, sweet heart neckline, and the champagne satin belt with jeweled flowers, she looked the part for her rustic country celebration. Her gown was also accentuated with ruching on the hip and bust, as well as halter style straps which are great for extra support! She also managed to make her groom Kevin blush and smile from ear to ear when he saw her!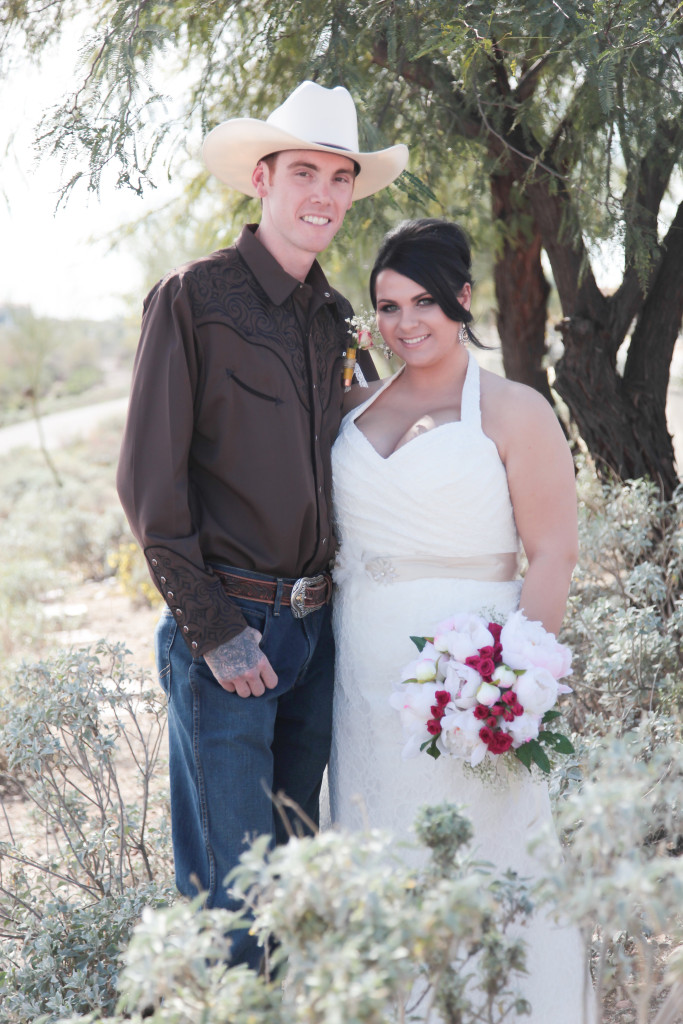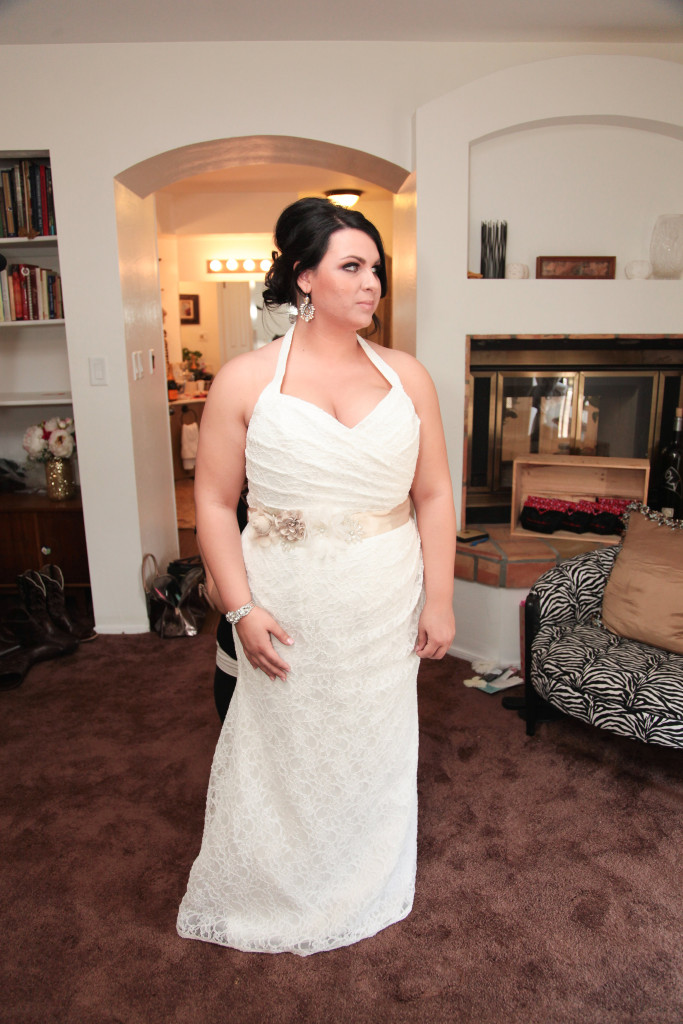 Lauren and Kevin were married on February 14th 2015, at Rio Vista in Peoria, Arizona. Rio Vista is a very versatile venue and can fit many couple's vision. it is a fabulous venue featuring beautiful rooms with big windows, and tons of natural light. Not to mention the beautiful view of the lake behind the venue and the patio! The patio is great for sunsets, cocktail hours, dancing or just giving your guest more space to relax and enjoy the festivities. This was a perfect venue seeing as the wedding was a comfortable and laid back with a "shabby chic" country feel. All of which went perfectly with Lauren's lace wedding gown and Kevin's boots, jeans, and ten gallon hat!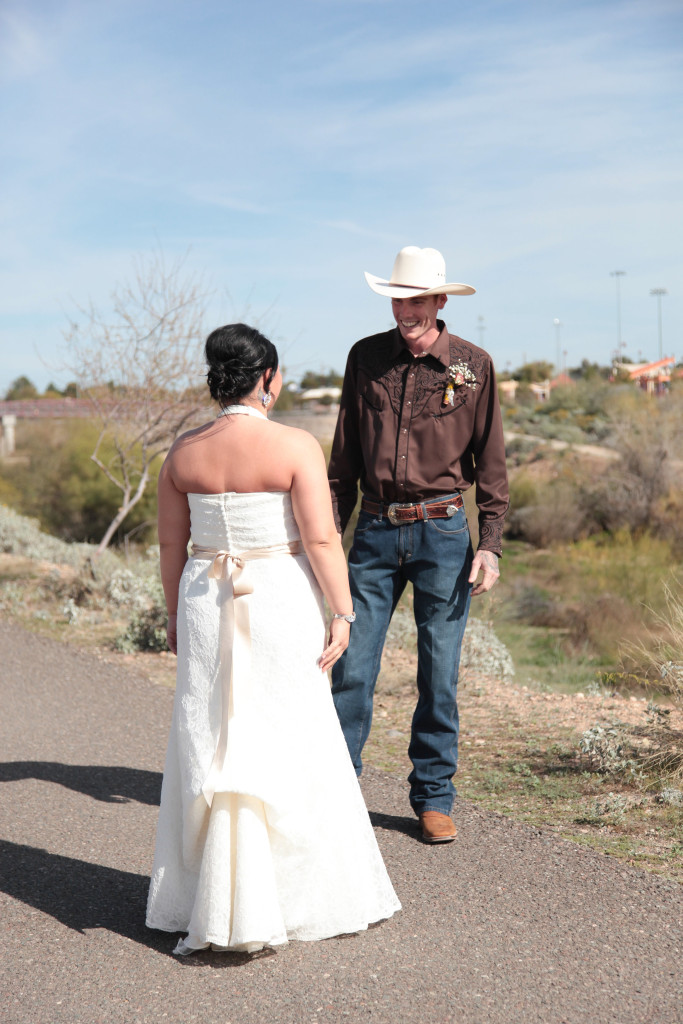 We would like to wish this sweet couple a life time of happiness! Lauren you looked stunning! Lauren and Kevin's wedding was photographed by Amy Lynn Pileggi of Iris Creative Photography. You can see some of Amy's work for Lauren's wedding or view more of her work on her website! http://www.iriscreativephotography.net/
This plus size lace halter wedding dress is only available in our Tempe bridal store. Give them a call to try it on!