Lindsay sent us the most incredible photos of her mountaintop wedding last fall. She and Twyla were married in Telluride, CO on September 30th, 2016. Lindsay shopped our Tempe bridal store looking for an aline wedding gown. She loved lace and gowns with blush colors, and she wanted it to work in a rustic venue. She worked with Natasha, who helped her find the perfect wedding dress!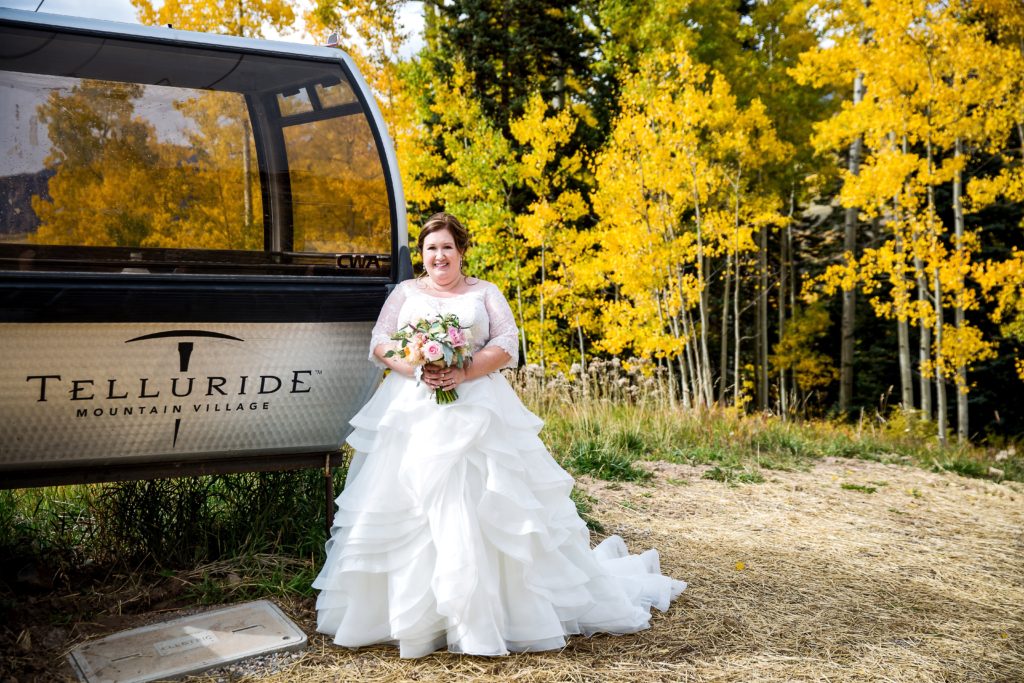 Lindsey wore a strapless lace top ballgown. She customized her wedding dress by adding sleeves. The bodice was two tone with ivory lace over a pearl lining with light sequin sparkle. The skirt was ballgown with full, organza ruffles. Here's a close up of the sleeves she added to her wedding gown – it turned out perfect!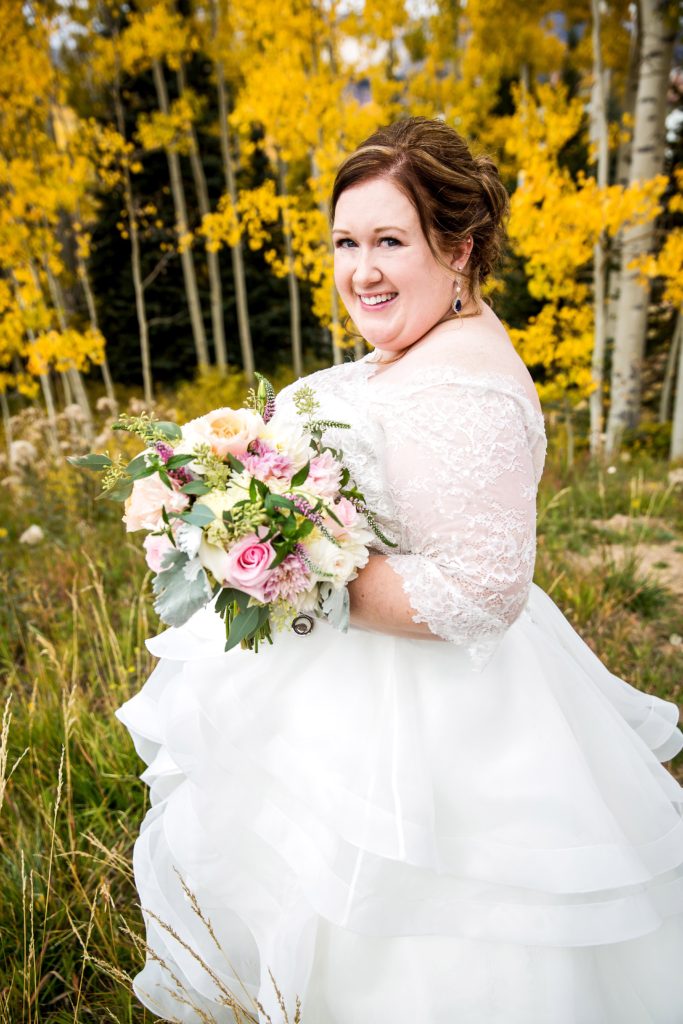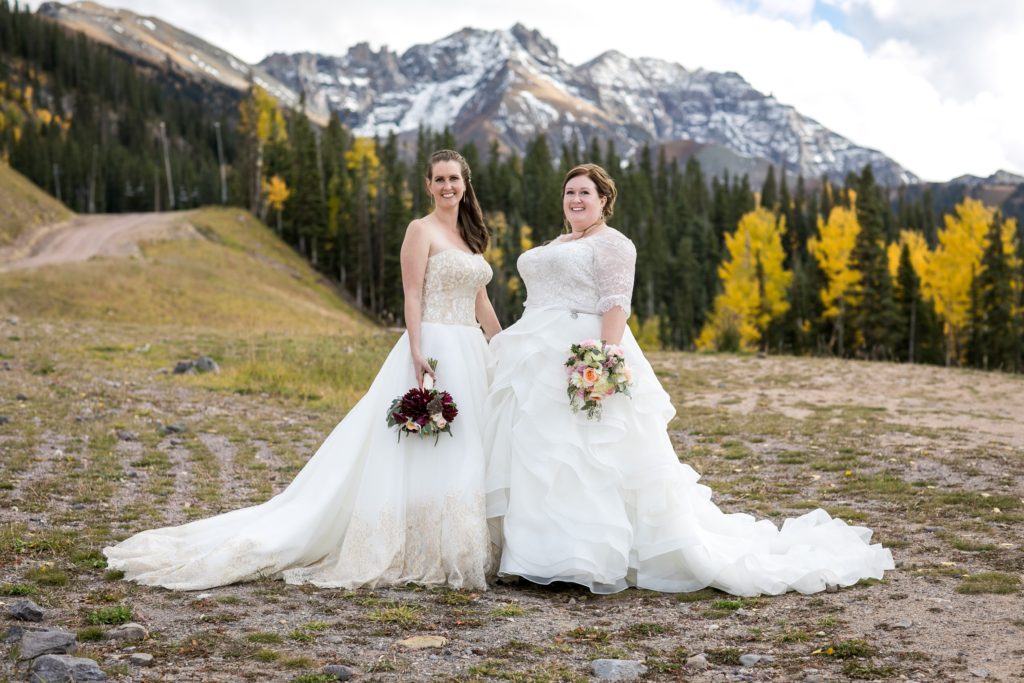 Linsey was such a sweet bride and even sent us another bride! She wrote, "Hi ladies! Thank you to your team fro helping Carmen find her dream dress this last weekend too!  It is so easy to recommend Strut and even more so you ladies!  You make it a wonderful experience no matter if you are the bride or the support team! Thank you! I was married in Telluride, Colorado on 9/30/16. It was a small, intimate wedding of about 40 people and was simply perfect! Slight rain in the am and then beautiful skies! Ceremony and reception were at the Madeline Resort.  Photography was by Ben Eng Photography."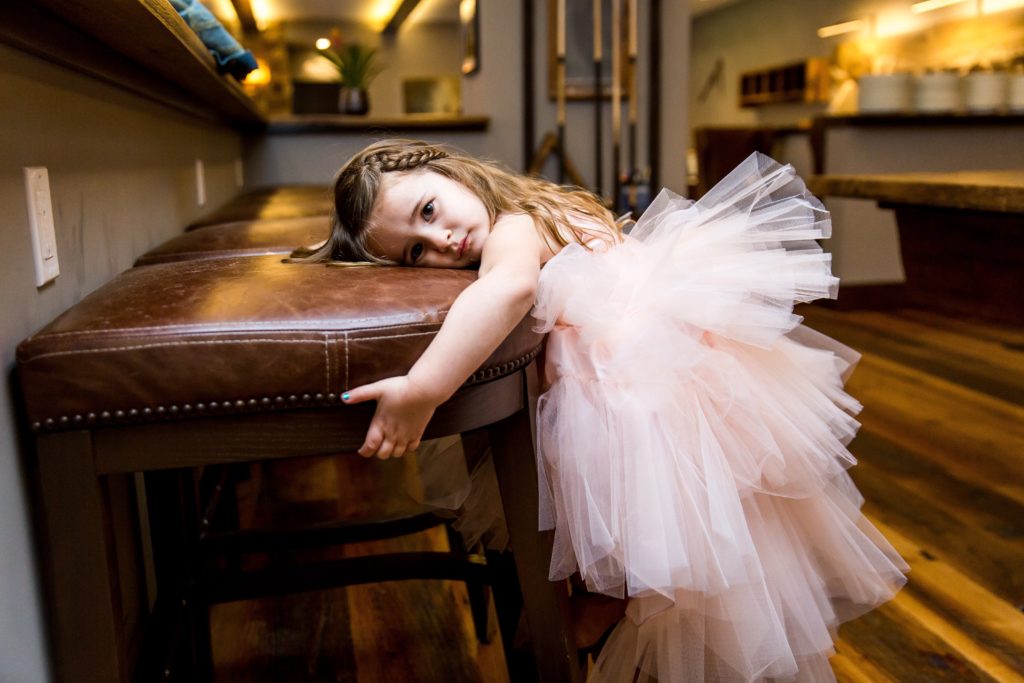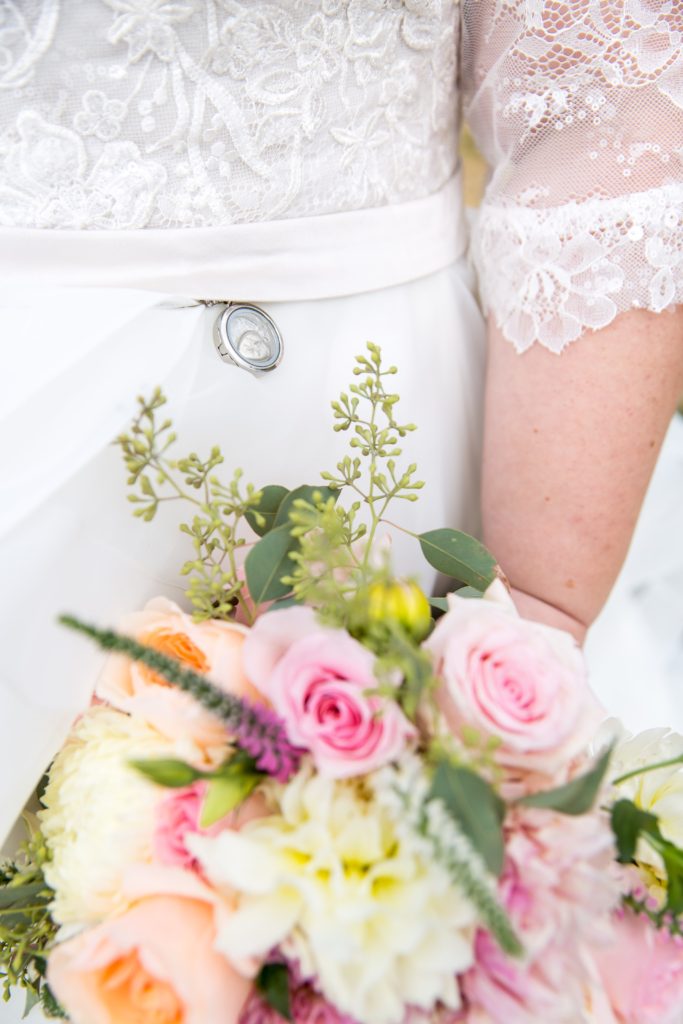 Lindsey's photos were so amazing – they really give you a sense of place – we wanted to end with our two favorites of their mountaintop wedding: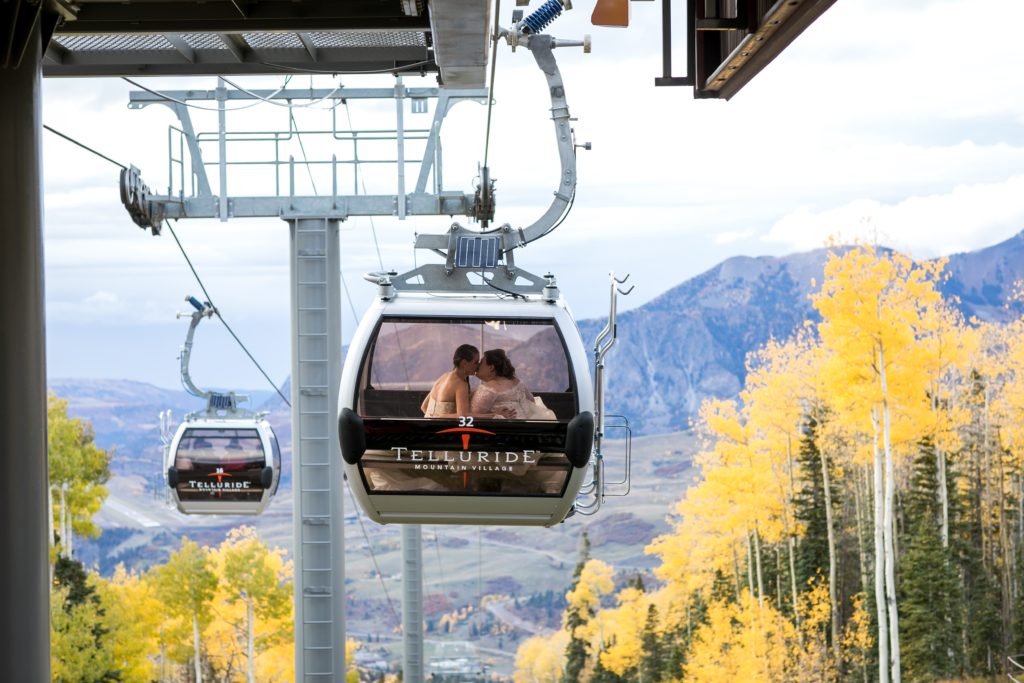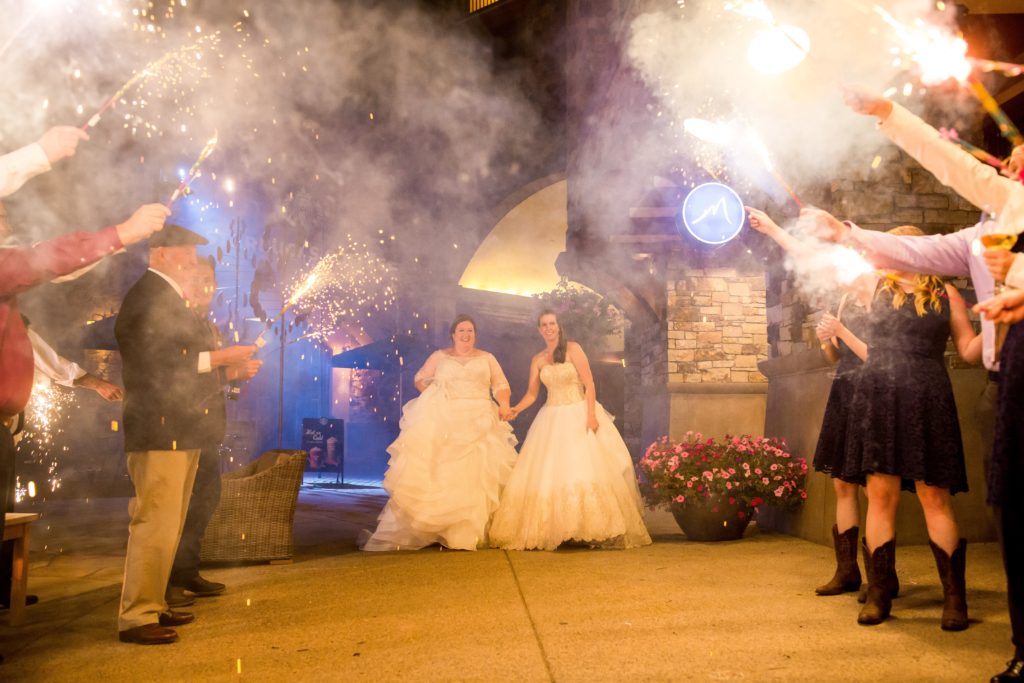 Congrats to the happy couple, and thank you, again, for sending us another Strut Bride!
If you love Linsey's ruffle ballgown wedding dress with sleeves, it's currently available in our Los Angeles and Phoenix area bridal stores. We can custom add sleeves to nearly any wedding gown! And remember, brides save $100 on their wedding dress on their first visit this month, so call today!