When Liz came wedding dress shopping in July at our Phoenix location, before we moved to Tempe, all she knew was that she didn't want a strapless wedding dress. Other than that, she was open to just about anything. Stephanie pulled some dresses and Liz ended up falling in love with the very first one. We tried on others just to be sure, but there was something about that very first dress. It was a dropped waist, corset back taffeta ballgown with pickups and fully beaded straps. There was a lot going on when Liz came shopping. Her mom was expecting her first grandchild and she and her fiancé had just bought a house. Her gown was ready to wear, so she didn't have to worry about whether or not it would be here on time for their October 2014 wedding.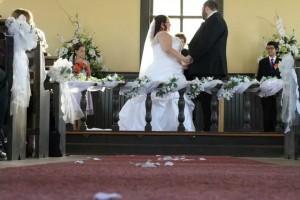 Liz and Joe were married at The Pioneer Living History Museum in Phoenix, AZ.  They had an old school ceremony in the Little White Chapel with their closest friends and family, minus their dog.
Liz's mom also got her dress at Strut. She chose a ready to wear chocolate brown chiffon gown with straps and a little sparkle. She was a bit skeptical about dress shopping, but Stephanie knew she would be able to find the perfect gown for her.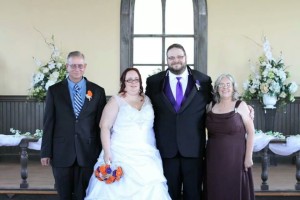 There was so much joy and happiness on their wedding day that we can't resist showing you more pictures.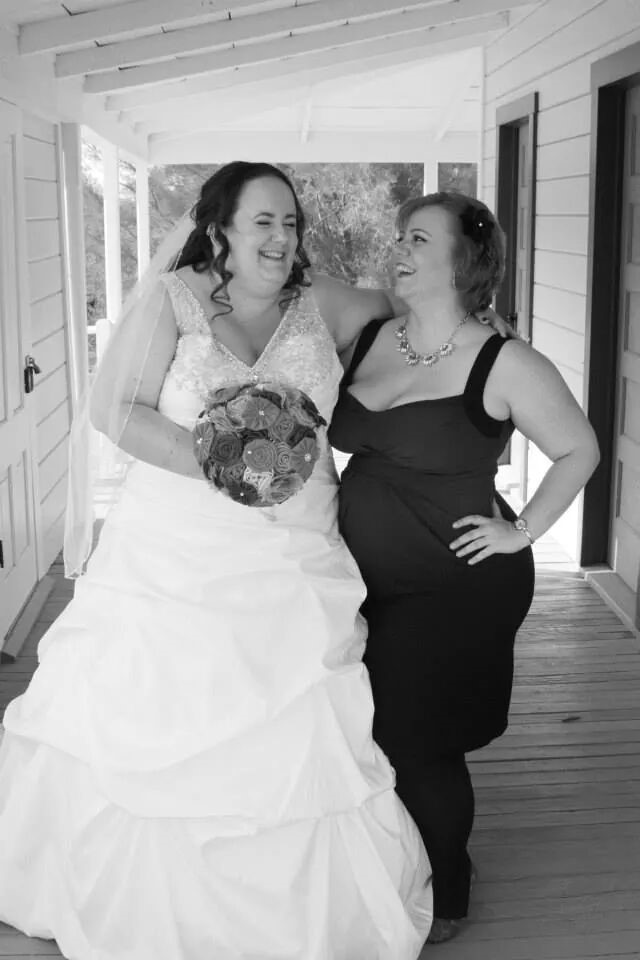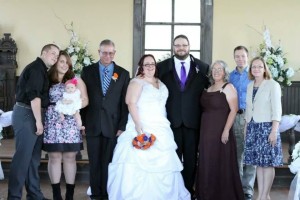 Liz's photographer was Kellie Gliss of The Big Picture Fine Art and Photography.  We especially love this close up of Liz having her corset done.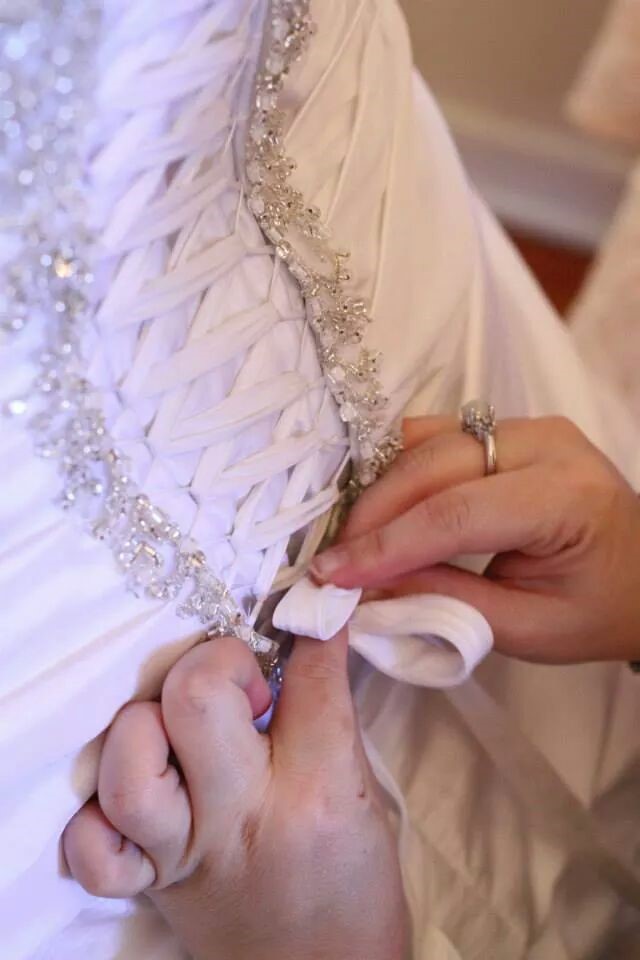 Liz ordered her bouquet from Lauren Lane at Tea Cup Bridal.  The pops of orange are just stunning, perfect for a fall wedding.  And check out the burlap flowers!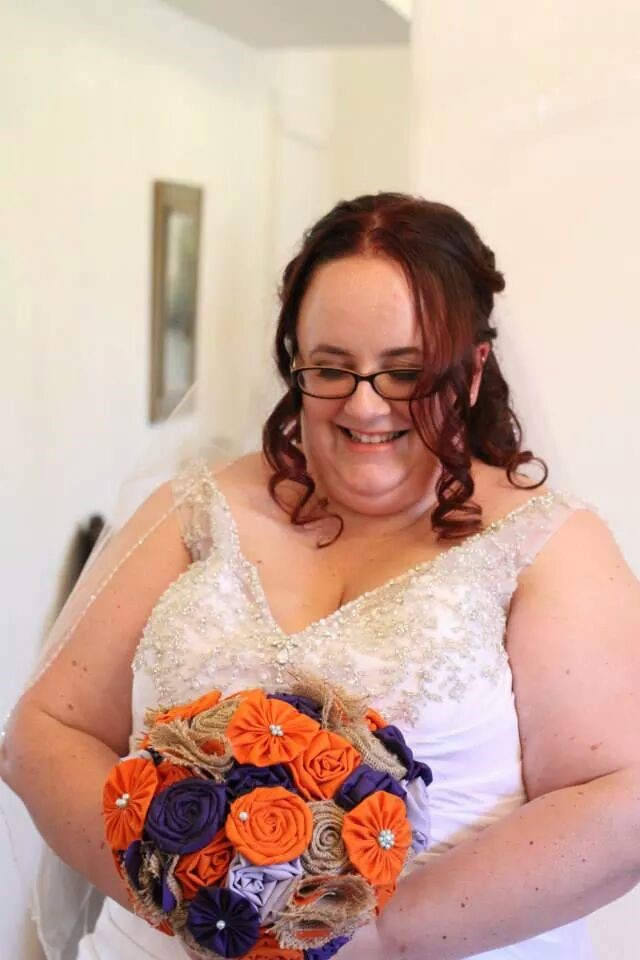 Liz sent us the sweetest note with her pictures, "And I just want to say thank you. Even at 31 years old I still have issues about my body and appearance, but I felt beautiful and confident that day, and I have you to thank for that."
Awww, we love when our brides feel beautiful and confident!  We're so glad we could be a part of your wedding day!  Congratulations and here's to a long and happy marriage.
If you're looking for the perfect plus size wedding gown for your wedding, give us a call. While we can't guarantee that it will be the first one you try on, we will find you the perfect dress for your big day!