Our first ever Strut Prom client turned Strut Bride! We cannot express enough how happy we are to feature the lovely Marley's bridal gown. She has been with us since her high school years! She shopped our Arizona bridal store for a prom dress when we were still in our original Phoenix location back in 2013! Recently, she came to us once again. This time, she was looking for a beautiful wedding gown for her nuptials at the Croft Downtown in Phoenix.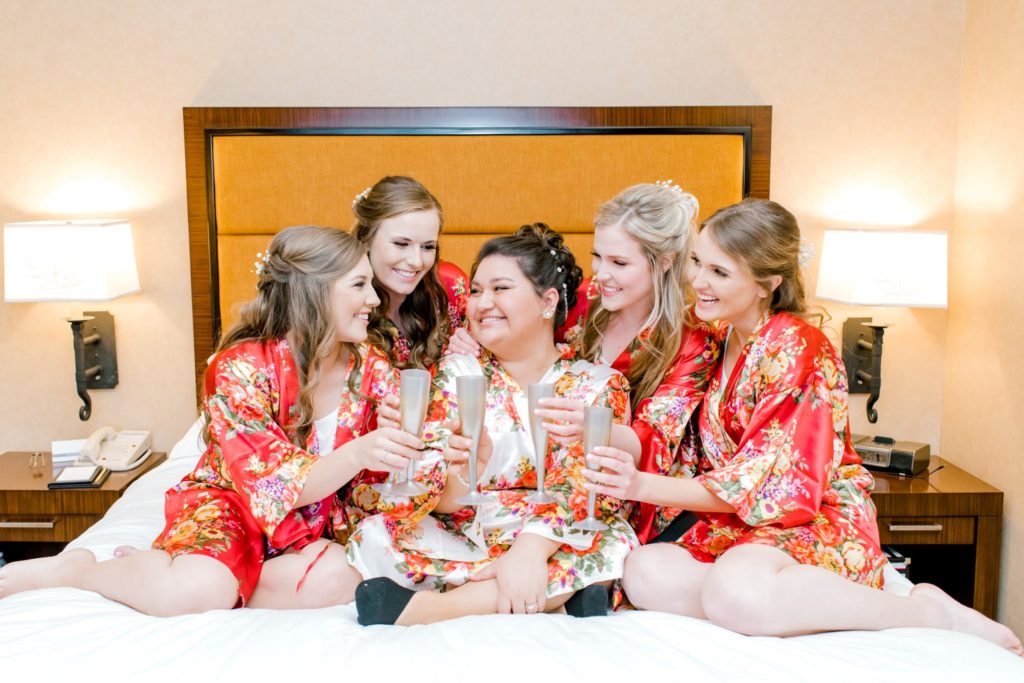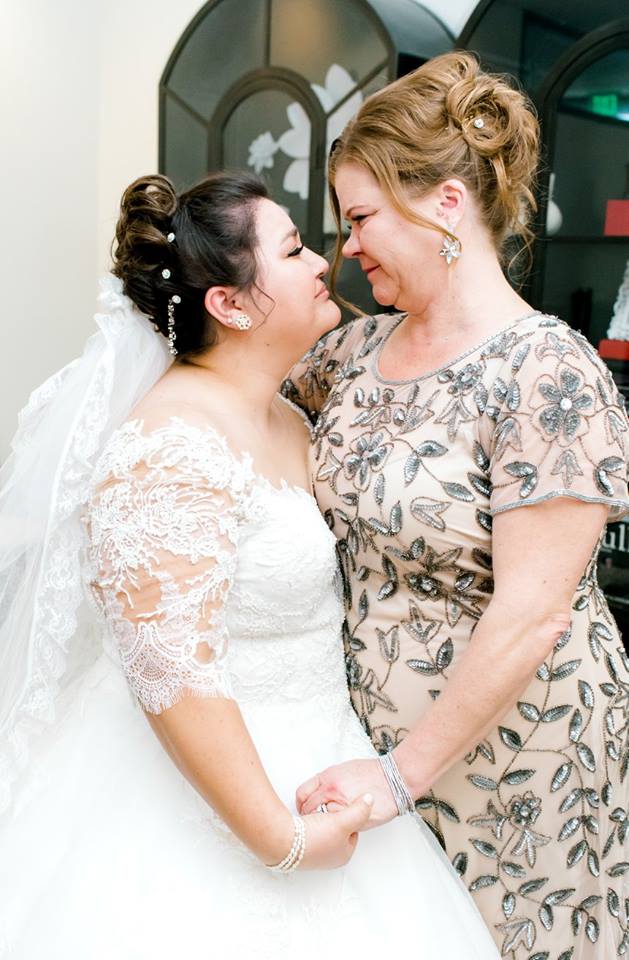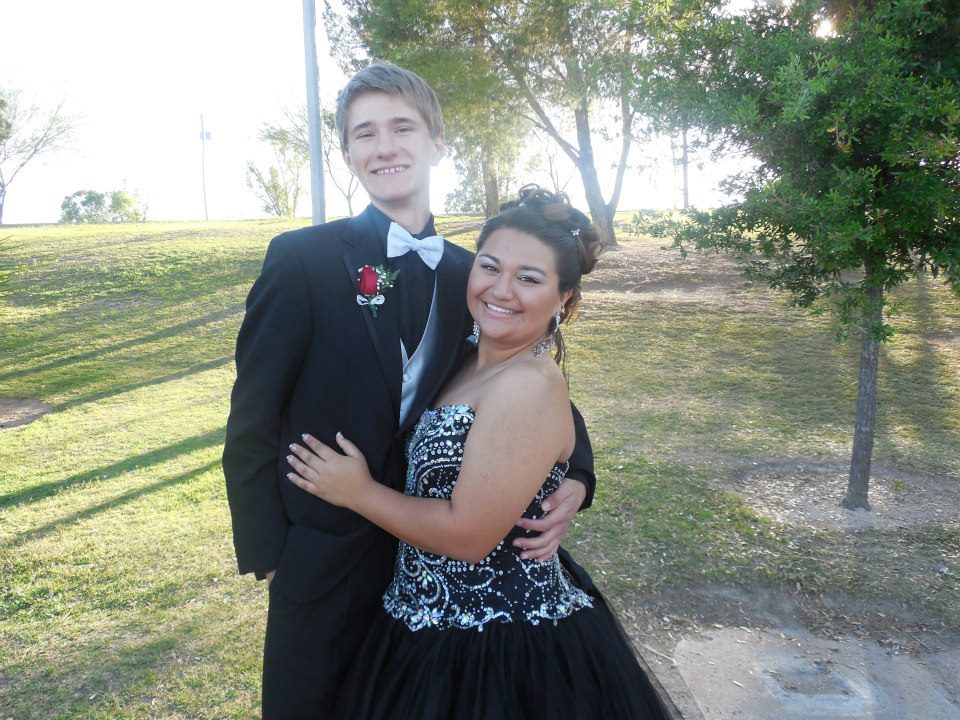 How adorable are these high school sweethearts?!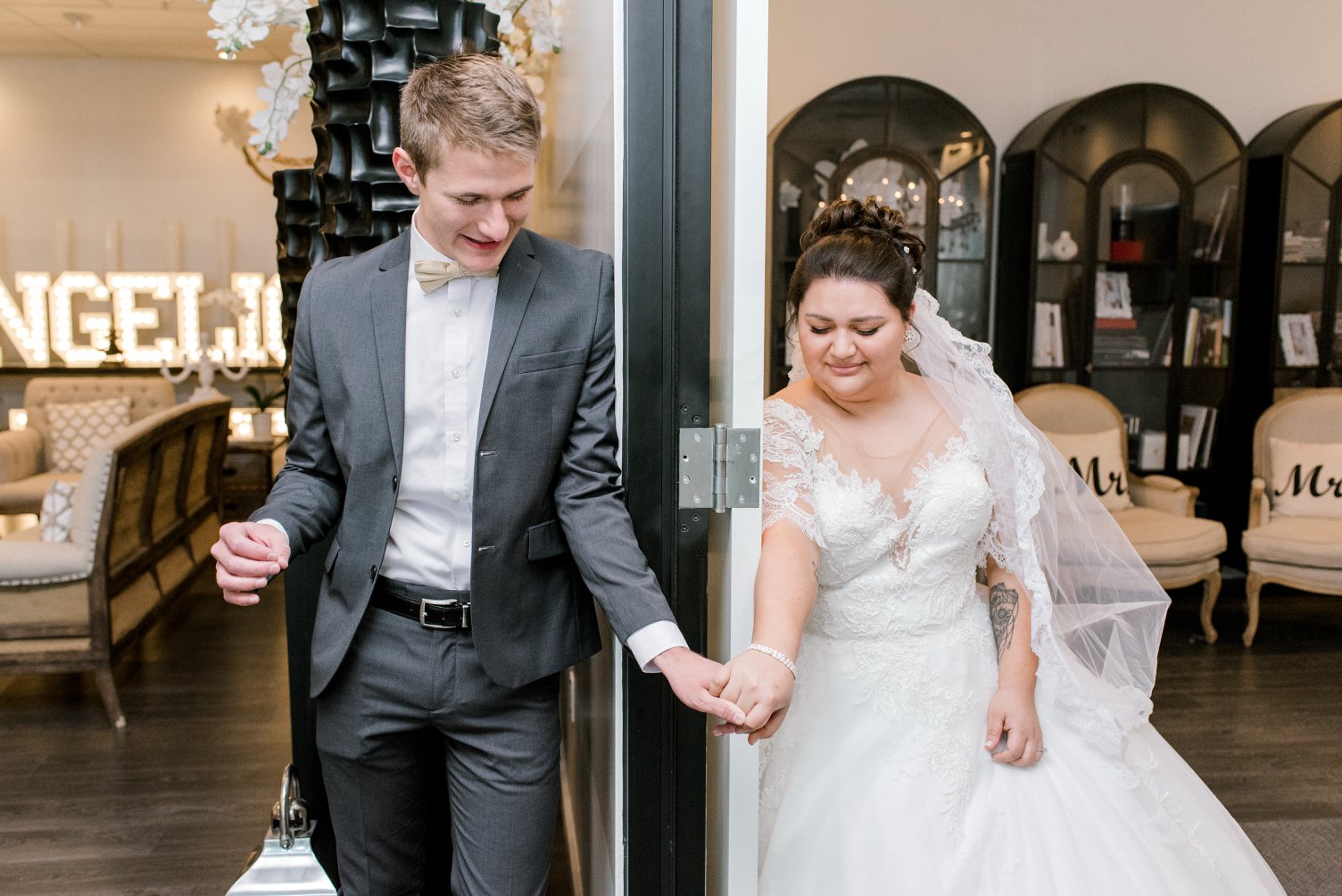 Marley's gorgeous wedding gown featured an illusion neckline decorated with beaded lace appliques. The bodice featured dainty pearl beads and sequins, giving it a little extra sparkle for Marley's nuptials at the Croft Downtown. Marley got herself some extra lace fabric to add those fabulous sleeves she's rocking. We can add custom sleeves to almost any wedding dress, so talk to your stylist for details.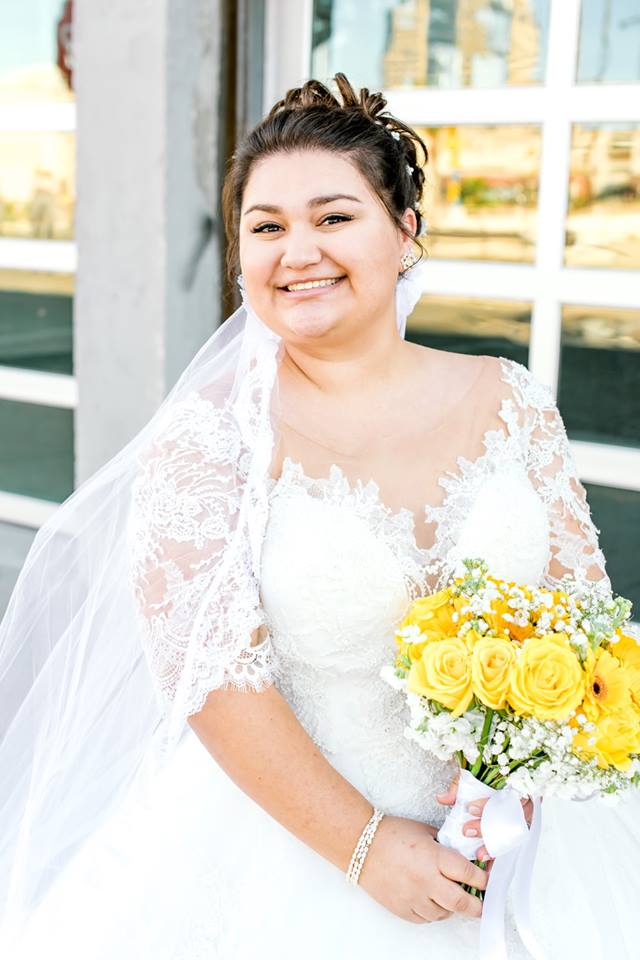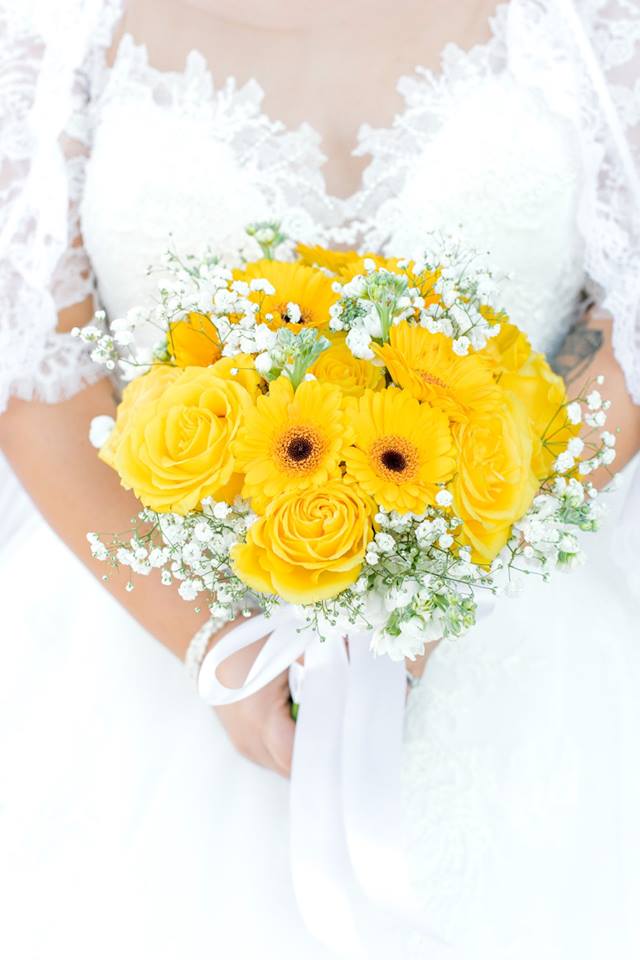 We love the pop of color her yellow bouquet added to the industrial feel of Marley's nuptials at the Croft Downtown Phoenix.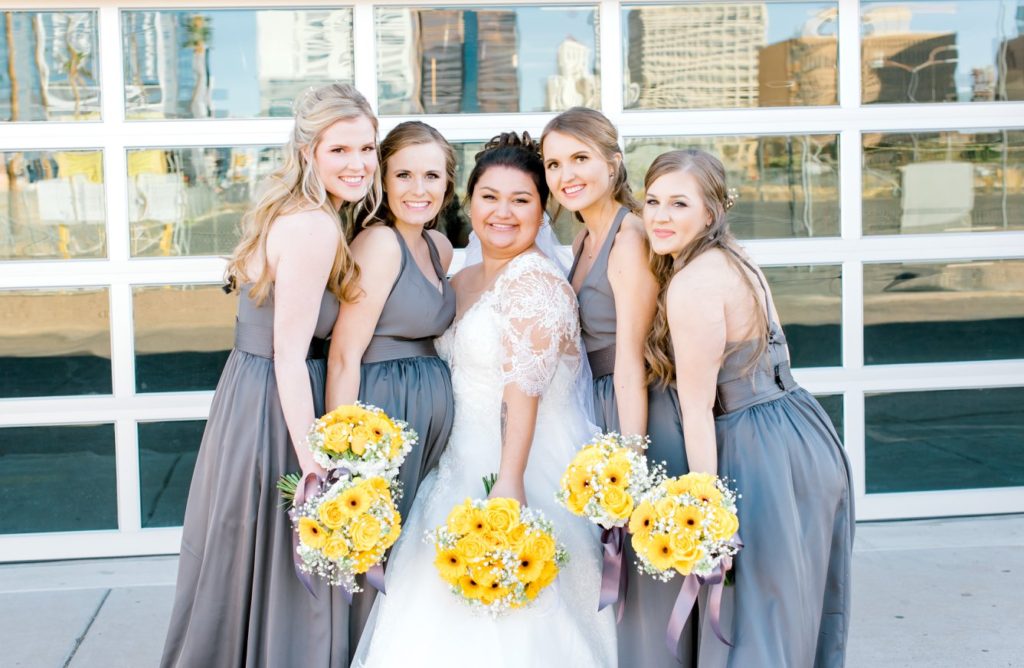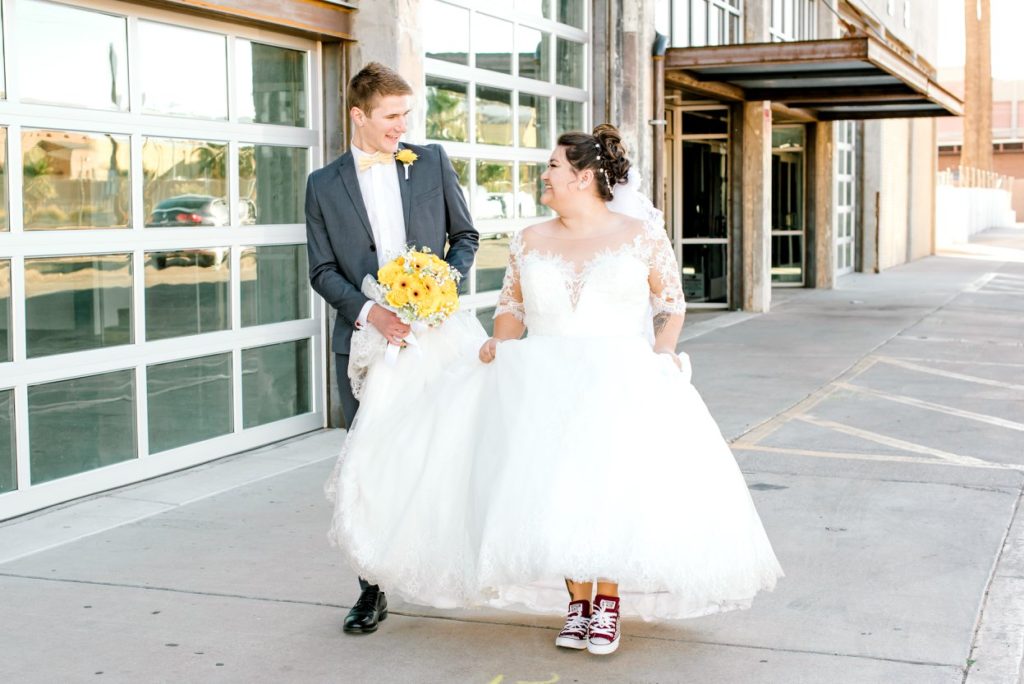 A big shout out to Monique Hessler Photography for capturing the beauty of this very special day!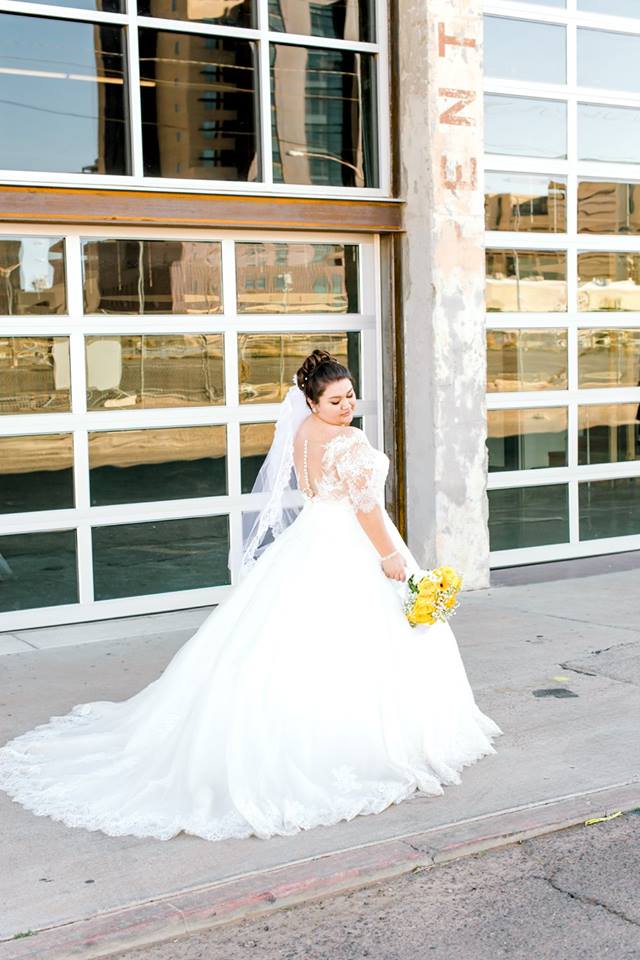 Marley's stunning plus size bridal ballgown also featured a flattering illusion front. The hem was adorned with a delicate lace for the perfect finishing touch.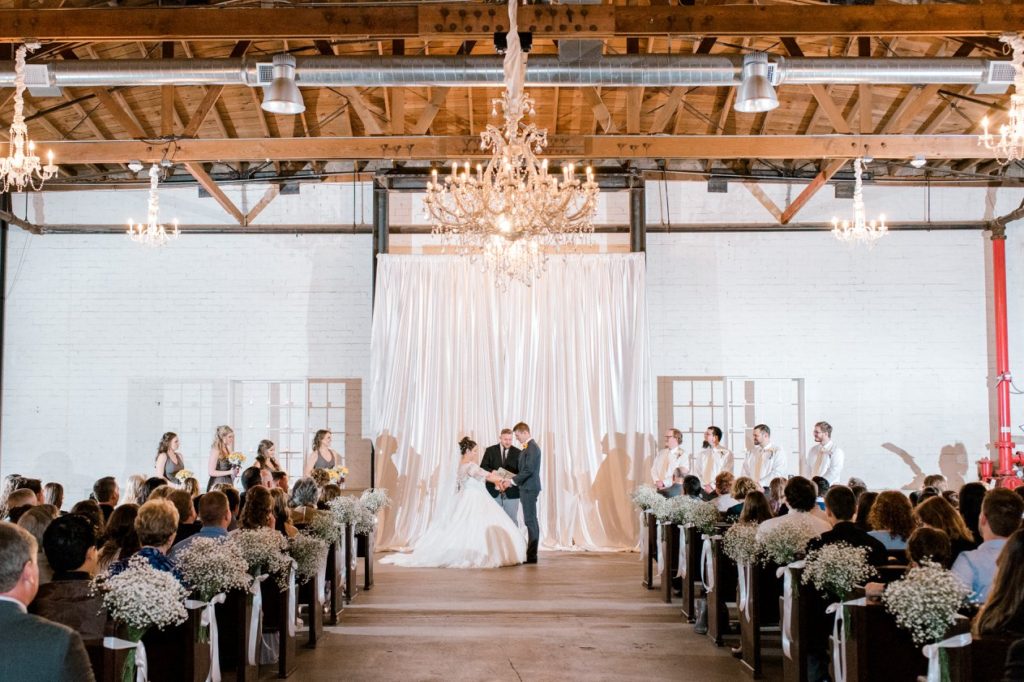 Marley and Gabriel tied the knot at the Croft Downtown in Phoenix in February 2018. Congratulations to the happy couple.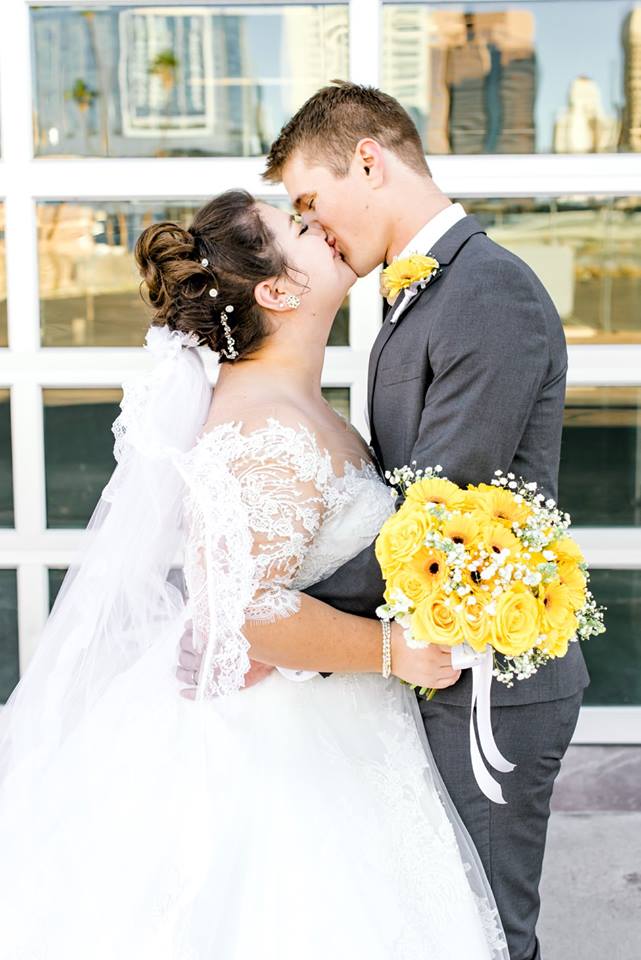 In Marley's own words:
Thank you all so much for giving me the dress of my dreams!…You guys have been with us from the beginning"
Aww! We'd also like to thank you, Marley, for letting us be such an important part of your special day!
If you're in love with Marley's dress as much as we are, stop by Strut Bridal Salon in Tempe, AZ or Long Beach, CA to try on dresses just like hers. Don't forget to follow us on Instagram at @strutbridal.