Michelle sent us over four hundred photos from her amazing fiesta themed wedding – it was hard to choose just a few to feature, so we made her an entire album on our Facebook page. Head on over to check it out! There were puppies, dapper dudes, a festive cake, and a giant Jenga set. Everything you need for an incredible wedding!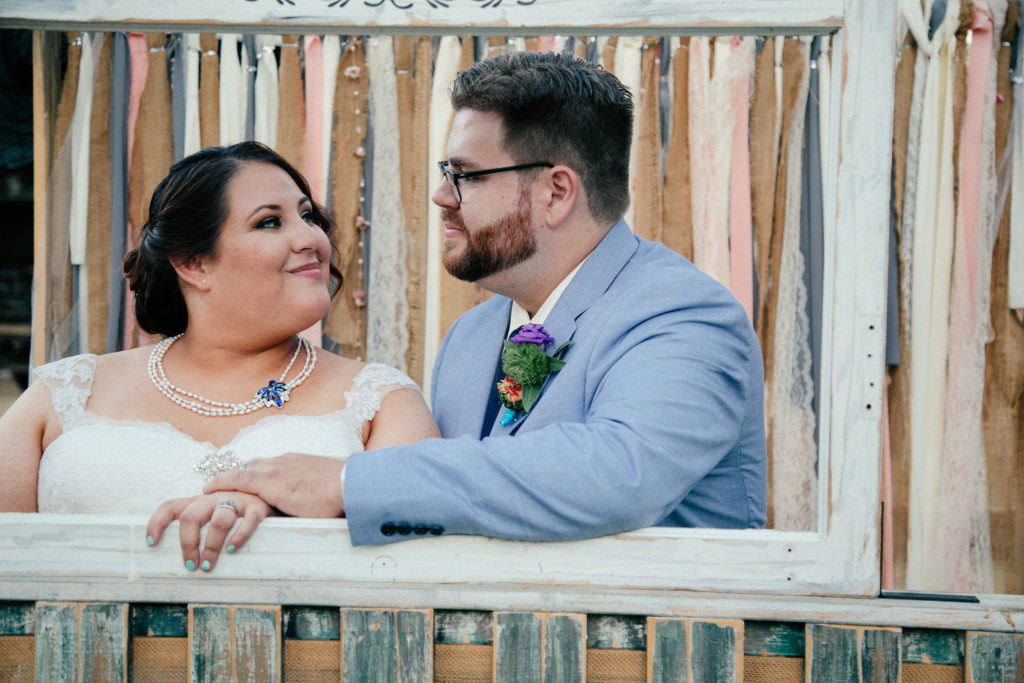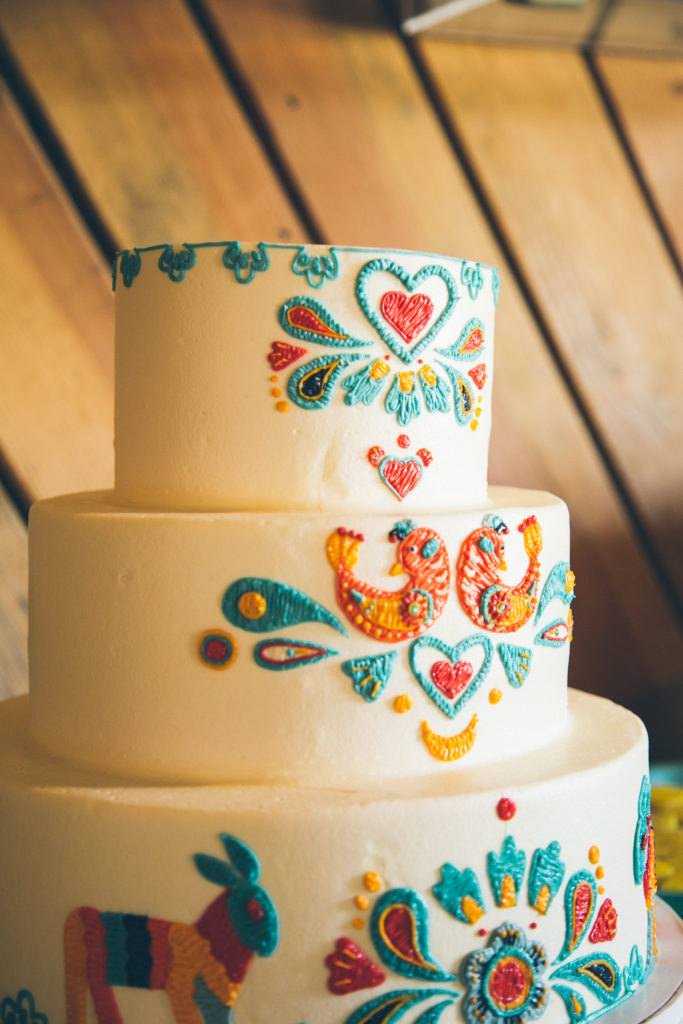 Michelle shopped our Long Beach bridal store in December of 2014, about nine months before her September 5th, 2015 wedding to Stephen. She worked with Claudia and found a gorgeous lace aline wedding gown. With just a tad bit of bling at the bodice (Michelle added a belt for more sparkle), a lace up corset back and removable lace straps, it fit her theme and her vision perfectly! We love how she mixed the vintage/shabby chic trend with tons of bright colors for their fiesta themed wedding: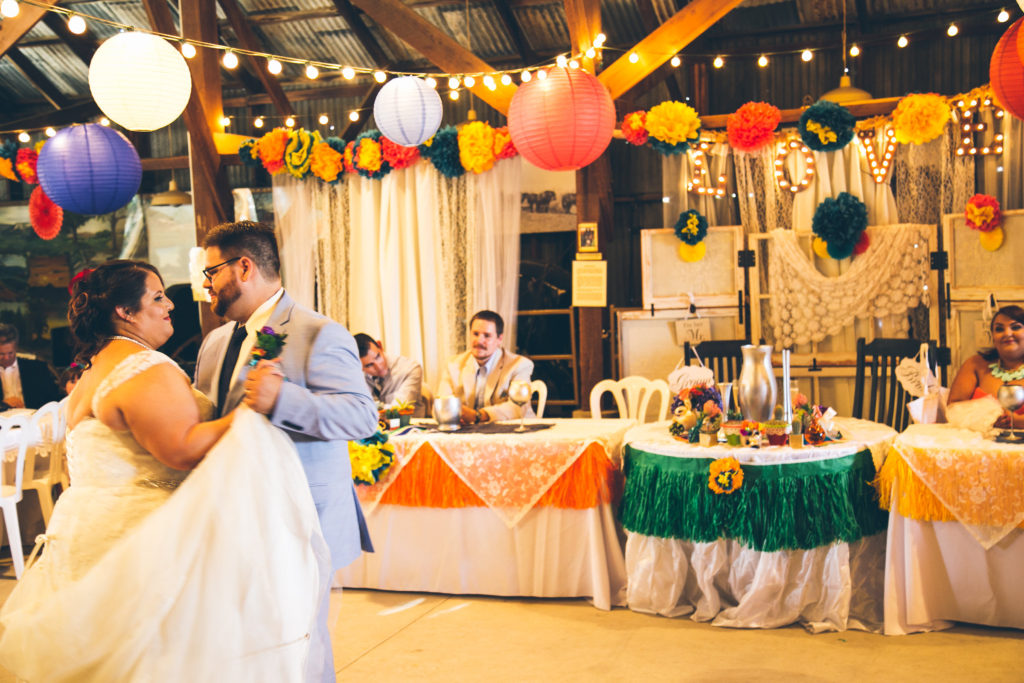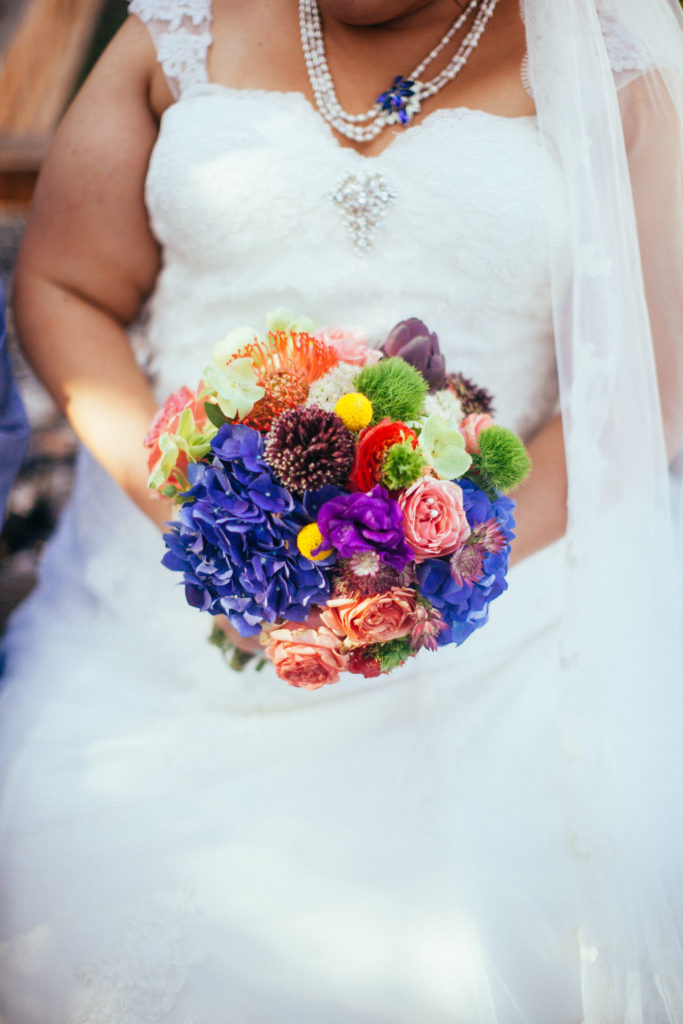 Because we love puppies, too, we had to share one of Michelle and Stephen's fur babies, all decked out for the ceremony.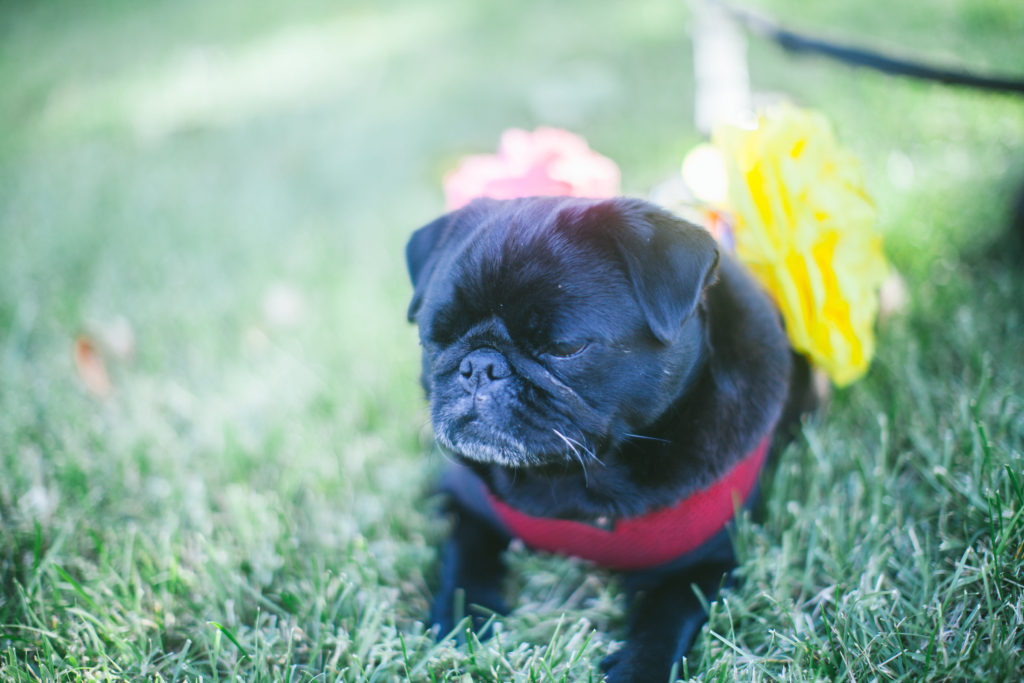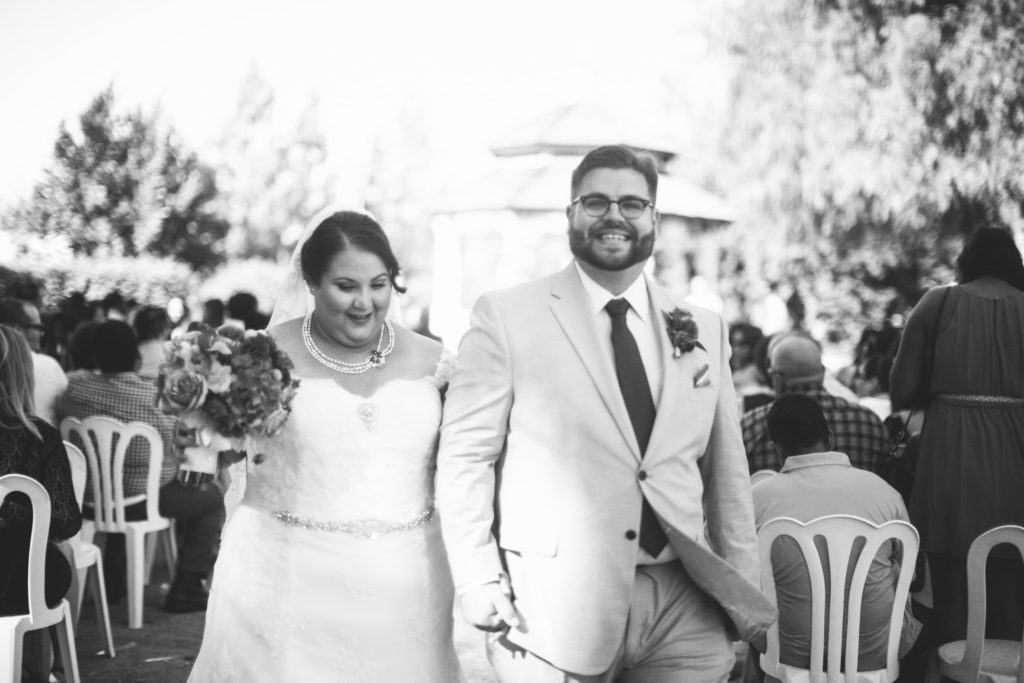 It looks like this wedding was SO MUCH FUN! Check out the rest of the images from their wedding on our Facebook page.
While Michelle's gorgeous lace aline wedding gown is no longer available in our bridal stores, we do have a huge selection of lace wedding dresses, from trumpet and mermaids to classic alines to fun ballgowns. Give us a call to find an amazing plus size wedding dress to fit your fabulous wedding day vision!