All this month we're posting our HOT new arrivals in our plus size wedding dress stores to get our 2018 brides excited! Since wedding dresses should be ordered about a year before the wedding, these new 2017 Fall designer wedding dress collections are perfect for fall 2018 brides! Here is one of our favorite new arrivals, a champagne ruffle wedding dress with incredible beaded bodice.
This new wedding dress features a strapless sweetheart bodice with natural waist and full, organza ruffle skirt with horsehair trim on the ends.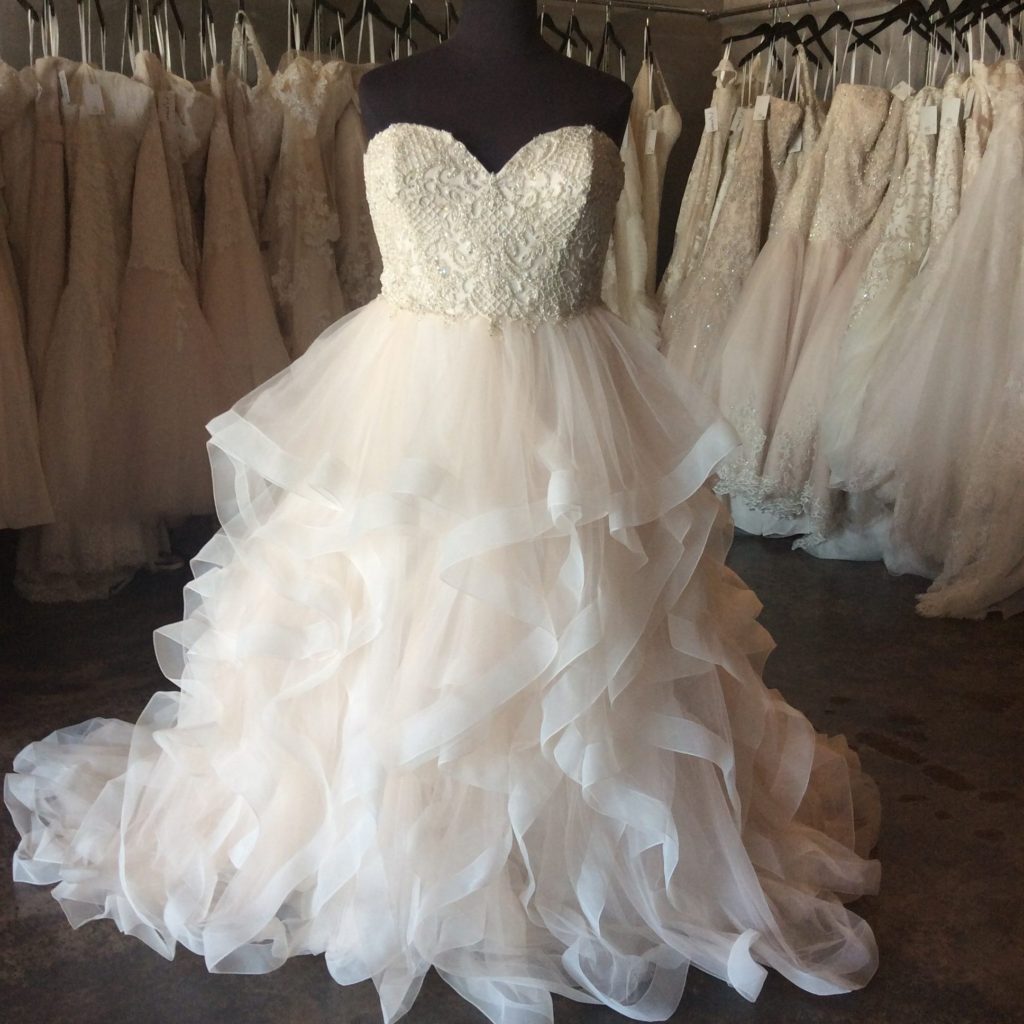 We're obsessed with the delicate cross hatch beaded pattern on the bodice. It's a little bit boho, a little non traditional, and a whole lot glam. We love the sparkle! This is all done by hand (thankfully, not by us!!) – check out the detail shot!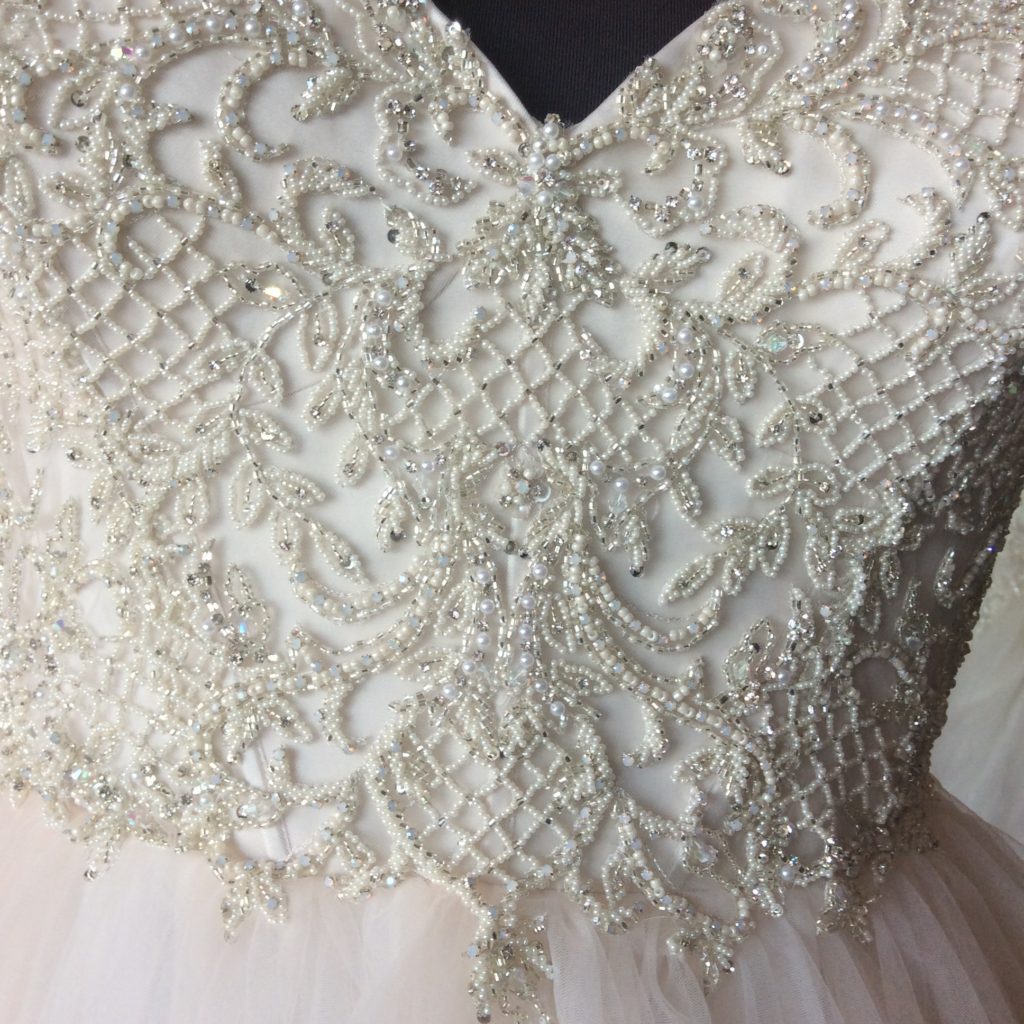 We love the delicate pearl bead pattern on this bridal gown. Everyone who has tried it on loved the higher waist and the way the ruffles hung more vertically, making them appear taller. It's like a magic dress (yes, please!!).
If you're looking for a one-of-a-kind, super unique wow plus size wedding dress, you'll have to check out this new champagne ruffle wedding dress. While the wedding gown in our store is ivory with champagne, it's available in all ivory and all white as well. We recommend making an appointment to find your dream wedding dress so you can work one on one with one of our expert stylists. Give our Long Beach bridal store a call at 562.315.5581 or our Tempe, Arizona store at 602.252.4414, or go online. And then stay tuned for more posts of our new arrivals – we're getting in new plus size wedding dresses every day!