We *may* have gone overboard on new dresses…. but we couldn't help but bring in just one more plus size long sleeve lace wedding gown. It's similar to the one we shared a couple of weeks ago, but, you know, not exactly the same!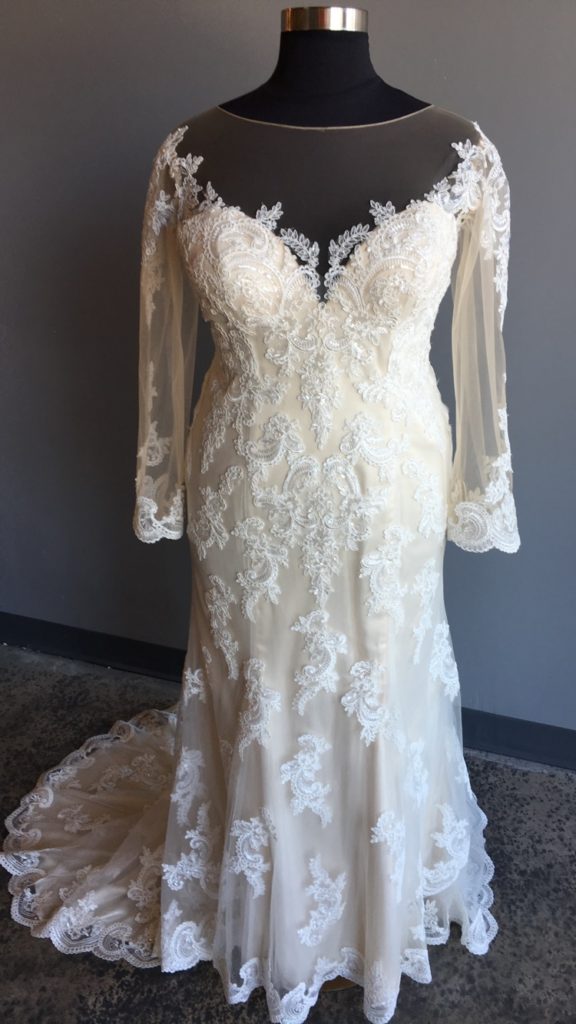 The first thing you'll notice is that this bridal gown is two tone, with ivory lace over a light gold lining. It does have an illusion neckline, like the other dress does, but this has less lace on it. In fact, if you'd rather have a vneck wedding gown, it's easy to trim this neckline down to a different shape. We also love how the sleeves are flesh-toned with a little more space between the appliques, giving it more of that tattoo lace look. This is a lightweight sheath wedding dress, with just a simple satin lining, making it really lightweight and easy to move in.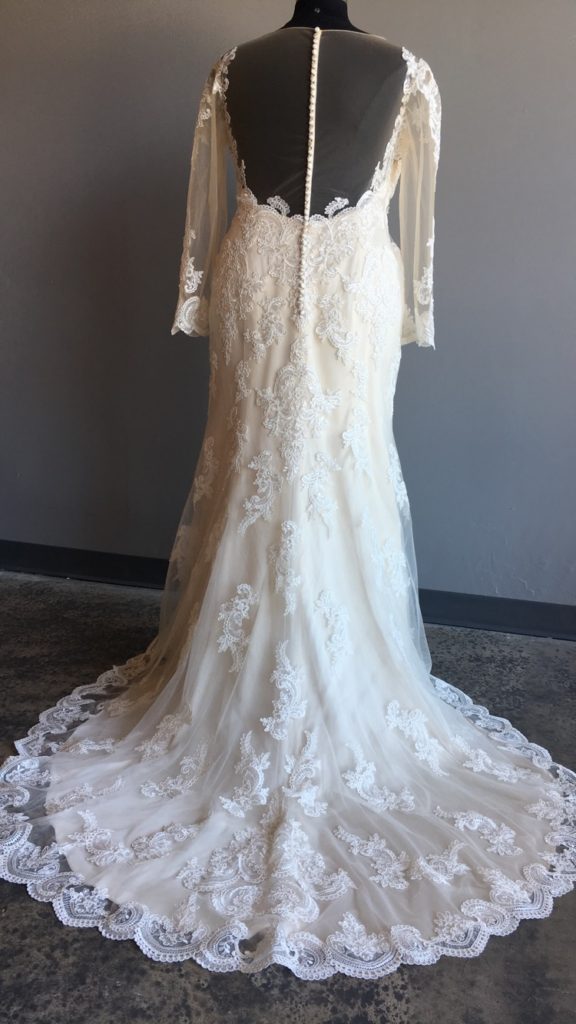 The back of the gown is very low. If you'd prefer a more modest plus size wedding gown, ask your stylist how you can customize this for more coverage. But if you love the low back look, this gown is amazing, with the buttons all the way up the back! We love the scalloped lace train, too. If you like the cage train (or illusion train), where the lace shows without the lining, you can simply hem the lining back. Come in to try it on, and we'll show you how!
Here's a close up of the sleeve: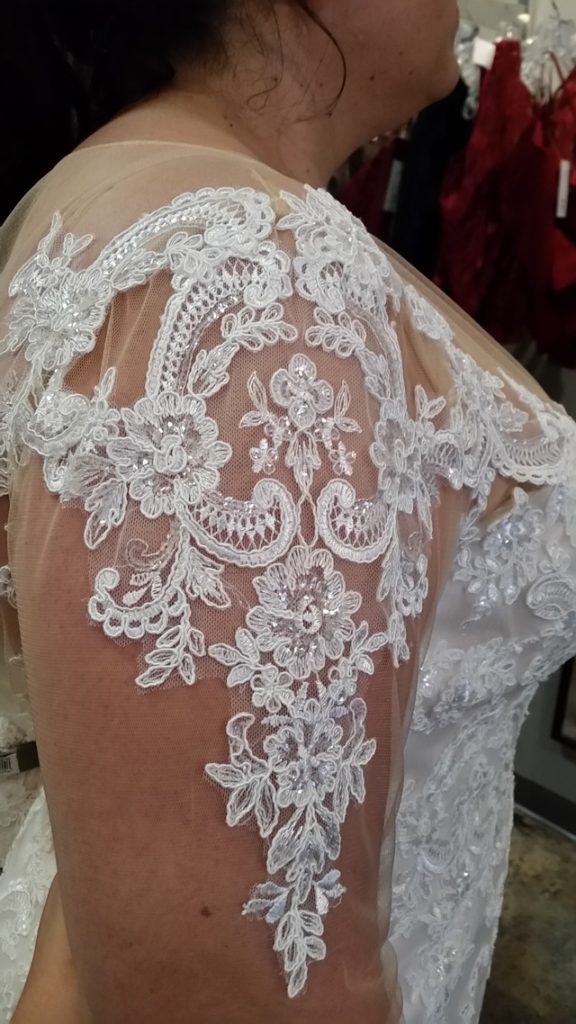 Yes, it has sequins for a light sparkle effect! That's the other big difference between this long sleeve plus size wedding gown and the other one; this one has sequins that shimmer slightly when you move. It's still appropriate for a daytime or less formal wedding, though! If you love this dress and want to try it on, it's currently available in our Long Beach and Tempe, AZ bridal stores. Give us a call to try it on!