We're excited to announce than in 2020 we have EXPANDED our selection of bridesmaid dresses to include smaller sizes. Our brides told us that they wanted ALL of their bridesmaids to be able to comfortably shop with us, so we've brought in smaller size affordable bridesmaid dresses.
Plus Size Bridesmaid Dresses
Strut carries the area's largest selection of high quality, plus size bridesmaids dresses that go to size 36. Available in long and short lengths, up to eighty color and several fabrics, it's easy to find the perfect bridesmaid gowns to complement your wedding dress. Don't worry–our in store dresses will look great on smaller bridesmaids, too, so bring them in and we'll use our "magic clips" so they can see how great the dress will fit them, too. Besides, who minds trying on a too-big dress!?
Plus you can order your bridesmaid dresses with just 50% down! We offer the area's only payment plan option on bridesmaid dresses!
Our standard Bridesmaid Appointment is 60 minutes. For a more relaxed appointment, you may wish to book a VIBridesmaid Appointment, which is 90 minutes with a Senior Stylist and includes a special treat and toast for the bride and up to 5 bridesmaids for $50. A Deluxe Bridesmaids Appointment is two hours with a Senior Stylist and includes tasty snacks and beverages for the bride and up to 8 bridesmaids for $150. Both can be booked over the phone.
If you're a Strut Bride, ask us about your FREE Bridesmaid Consultation! You'll get to sit down with one of our expert stylists to help you plan silhouettes, colors, styles and more for your whole wedding party. It's a big time and money saver! Whether you have one special maid of honor or a group of your ten best gal pals, Strut can help you find the best bridesmaid dresses to fit and flatter every member of your wedding party.

Why should you buy your bridesmaid dresses at Strut? You'll sleep easier knowing that our expert staff will help you throughout the ordering process and until your big day. Your dresses come in right, in the same dye lot, and we offer options you won't find from a big box retailer or with online stores. You won't want to take any chances for such a big day–trust the local experts! Plus your bridesmaids can order their bridesmaid dresses with just 50% down!
Our bridesmaid dresses cost $139-$349 and take up to three months to order. You should order bridesmaid dresses at least six months before the wedding, to allow time for alterations, although some styles are available on a rush. Bridesmaid dress shopping is also by appointment, so please call to set up a time for one-on-one service.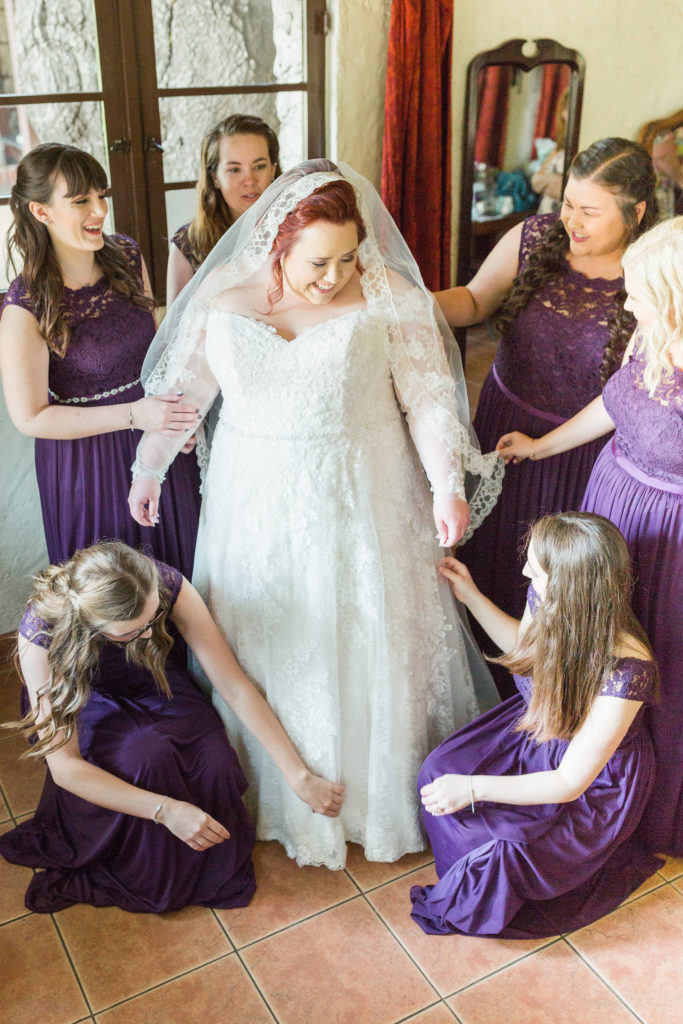 Strut Brides save 15% on their social occasion gowns for LIFE! It's our way of saying thanks for being a Strut Bride. See your stylist for details.