Are you seeing a theme? Our brides we've been featuring lately have all loved SPARKLE! We do, too! Saleena  knew she wanted a tulle ballgown wedding dress with lots of sparkle. She had a hard time deciding between two favorites and even brought her mom, Victoria, in to help. In the end, her amazing fiance Nick helped her get the wedding dress of her dreams!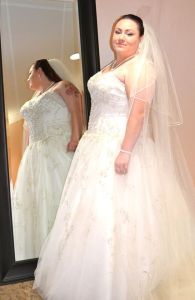 Saleena wore a tulle ballgown by Allure Bridals. It featured a dropped waist with embroidery all over the bodice and skirt. She added a jacket to her wedding dress. She also wore the optional beaded spagetti straps that come with most wedding dresses in our bridal shops. Of course if you want thicker straps for your wedding dress, just ask your stylist for custom options!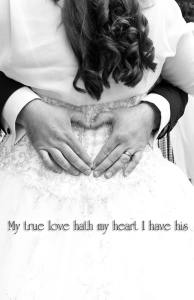 Saleena and Nick were married November 22nd, 2013 at the Venue in the Grove in Phoenix. Their reception followed at their house. This is our favorite photo!!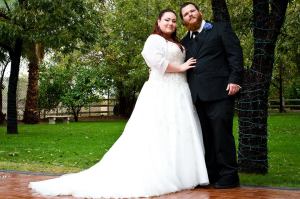 Saleena, thanks so much for being a Strut Bride (and for re-homing our couch!). You were so beautiful, and we're thrilled you got the dress you wanted. You married a good one!