Sara shopped our Tempe, AZ bridal store with a wedding gown wish list: comfortable, simple, light, illusion neck, structure, blush or color wedding dress. She worked with Angel who found her the perfect blush beach wedding dress!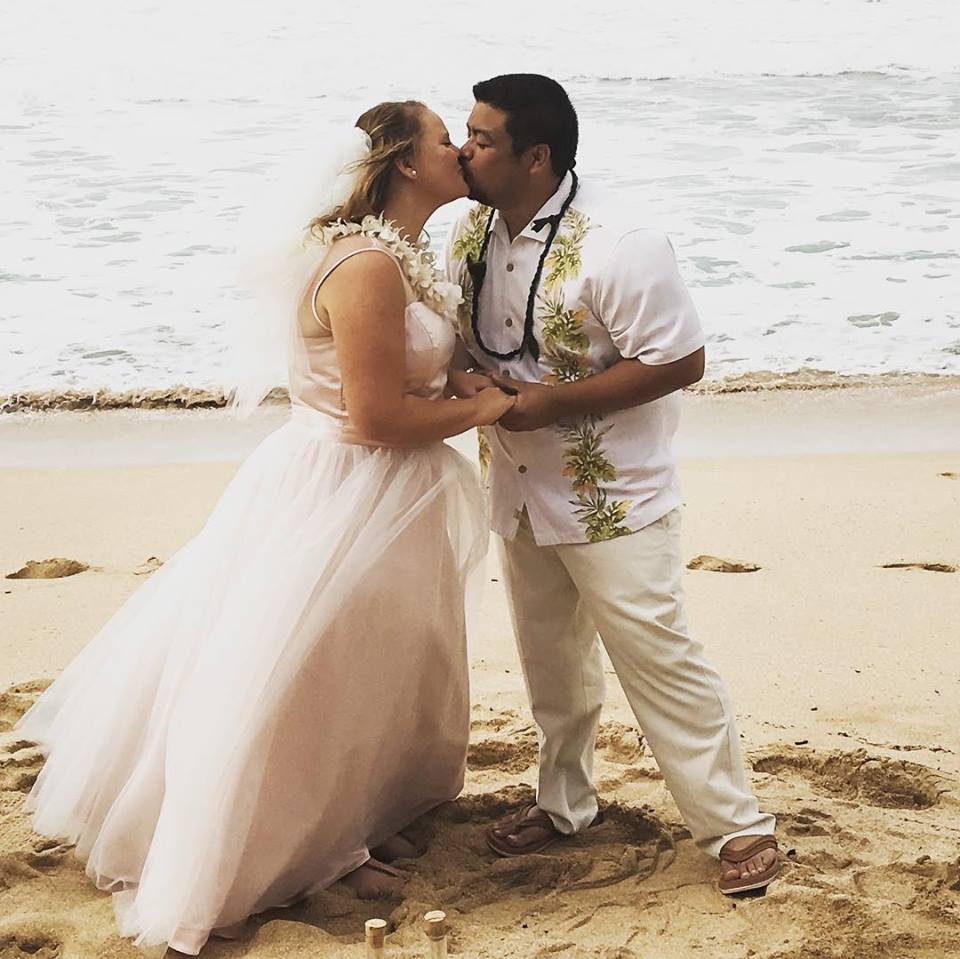 When Sara first came wedding dress shopping she thought she'd get married at a church or in her dad's backyard. But she ended up on an incredible beach in Maui! She wrote:
"I tried on a bunch of dressed but told my bridal consultant that I could not leave until I tried something on in pink. She brought me this beautiful blush and ivory dress that actually classified as a bridesmaids dress but no one could ever tell. It was within my budget and I immediately fell in love with it. My Veil was also purchased at Strut and I felt like the pearls on the veil really went with my beach theme. I purchased star fish hair pins from Etsy and wore them under my veil so when I took it off for our Luau reception I still had something pretty to show.
I was married in Maui Hawaii on Ironwood beach on 3/19/2016. Our Luau reception was held at the Drums of the Pacific. We then had a big back yard Luau for family in friends upon returning to Phoenix.
I have attached some pictures for you and really appreciate you helping me find my dream dress. It is so nice to have a shop that caters to us "more to love" ladies <3
Picture Credit: Fisher and de la Fuente Wedding guests."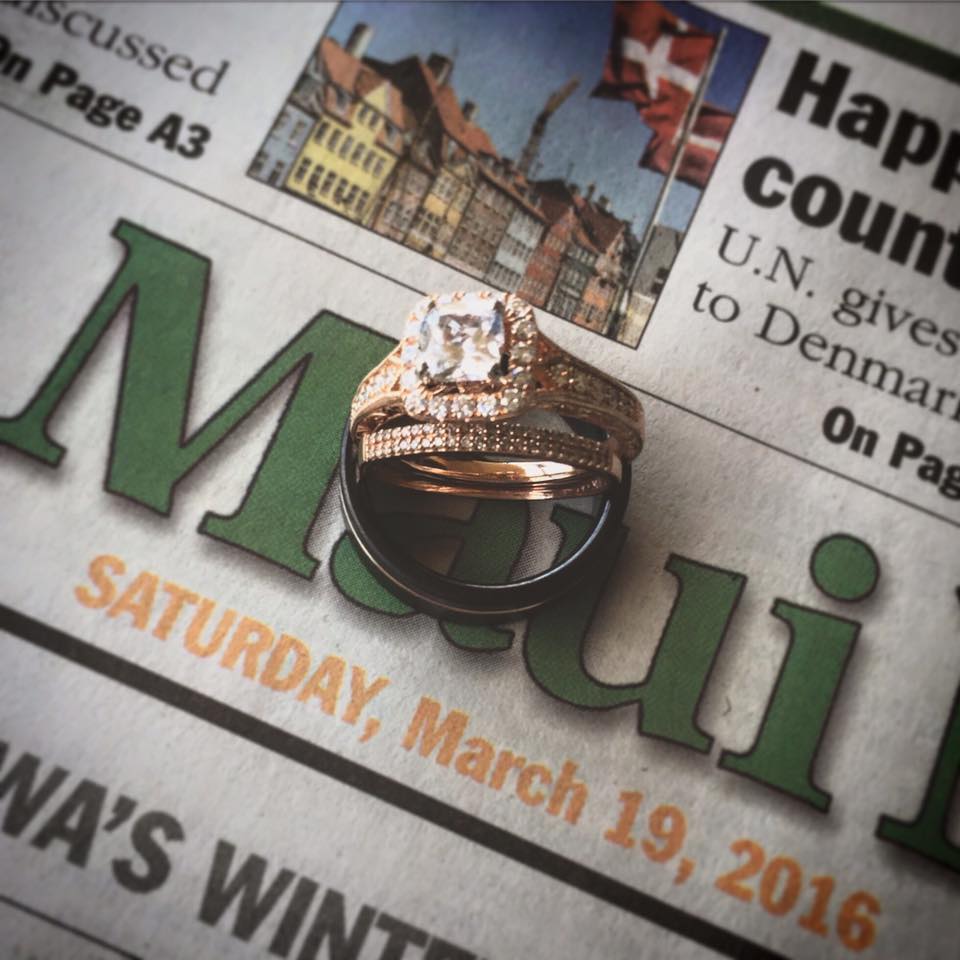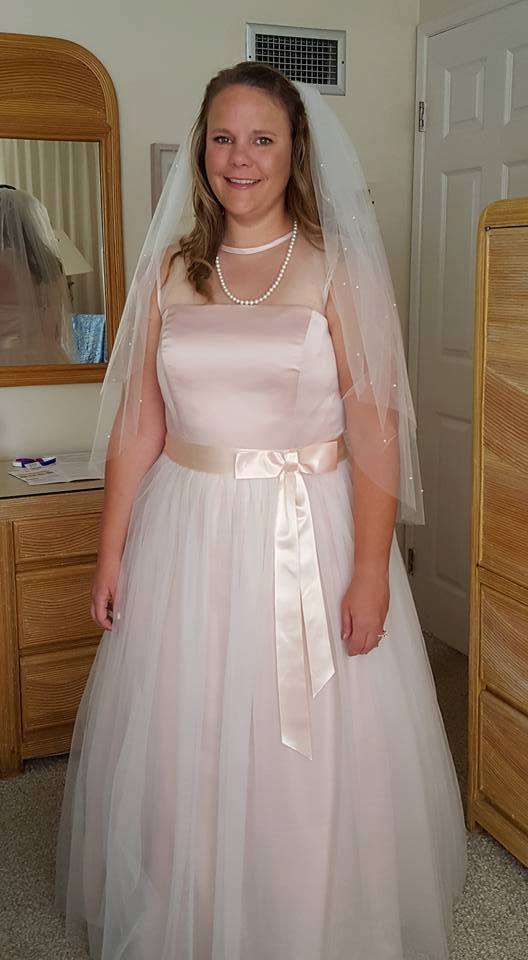 We love her beachy crown – it's perfect! And it's so true – our social occasion gowns can be great beach wedding dresses! They're available in ivory or white, or fun colors like Sara's blush beach wedding gown. She and Bryan look so happy saying their vows.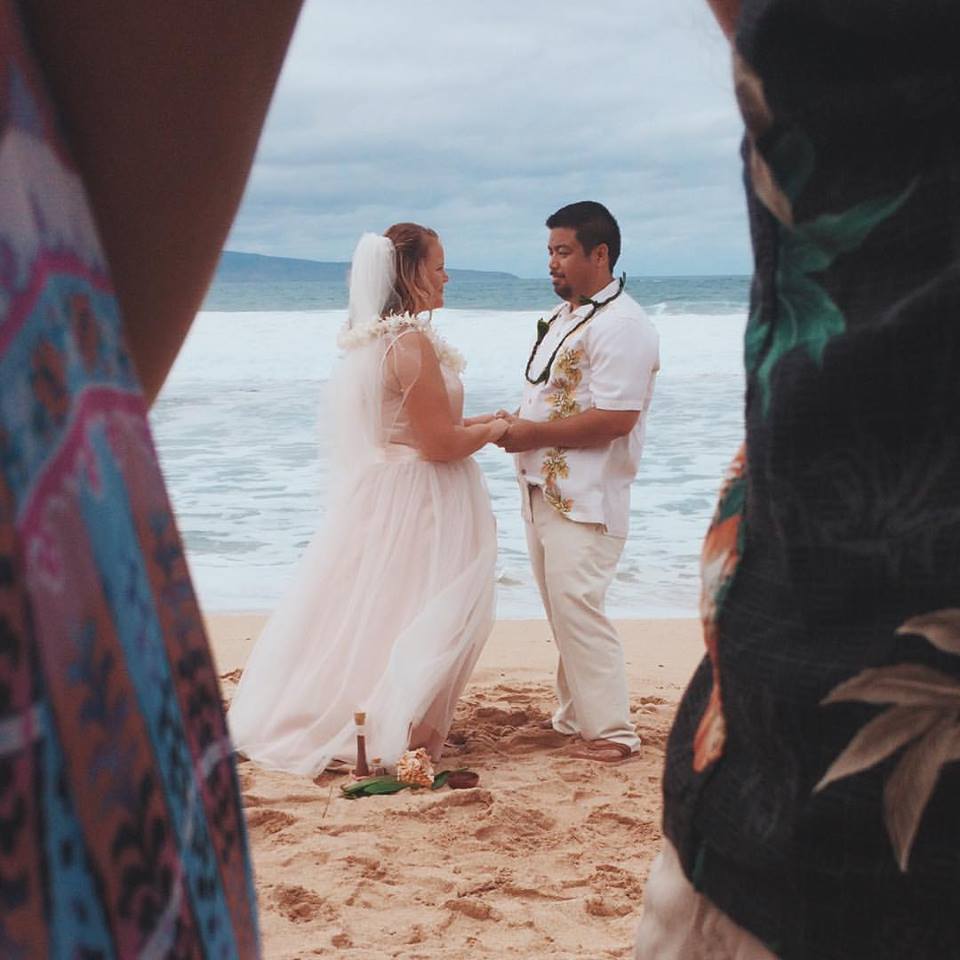 Congrats to you both! Sara is not only a Strut Bride, but she just referred a friend to us who bought a bridemsaid gown. We're so grateful for the referral and for the pretty photos!
If you're looking for a beach wedding dress, we have a great range of prices and styles. Strut has the area's largest selection of wedding gowns for curvy and plus size brides.