Let us tell you about our newest arrivals! We have 3 new swoon-worthy plus size bridesmaid dresses in both locations, and we think you're going to love them just as much as we do. These gorgeous bridesmaids gowns are so versatile, you'll totally be able to wear them again and again.
The first plus size bridesmaid gown features a pleated and gathered bodice with a beaded empire waist. This tulle gown is featured here in sand, but it is available in a variety of colors.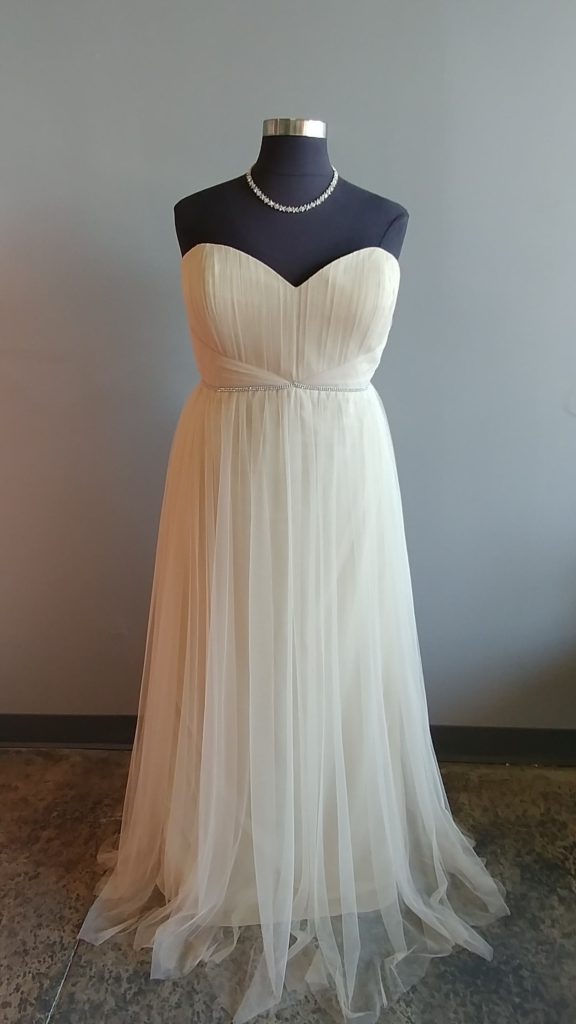 Check out how that tulle just cascades to the floor. So cute!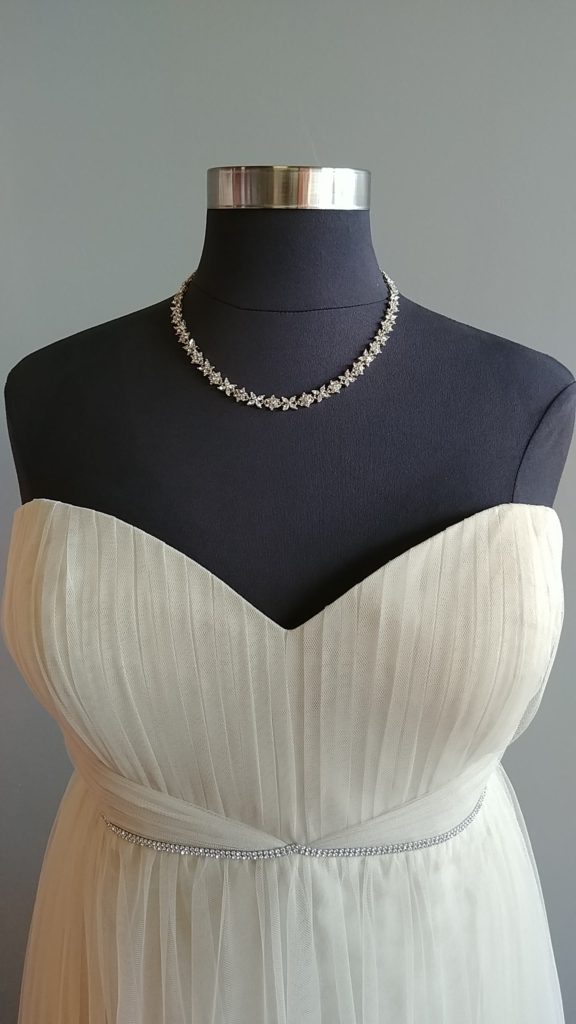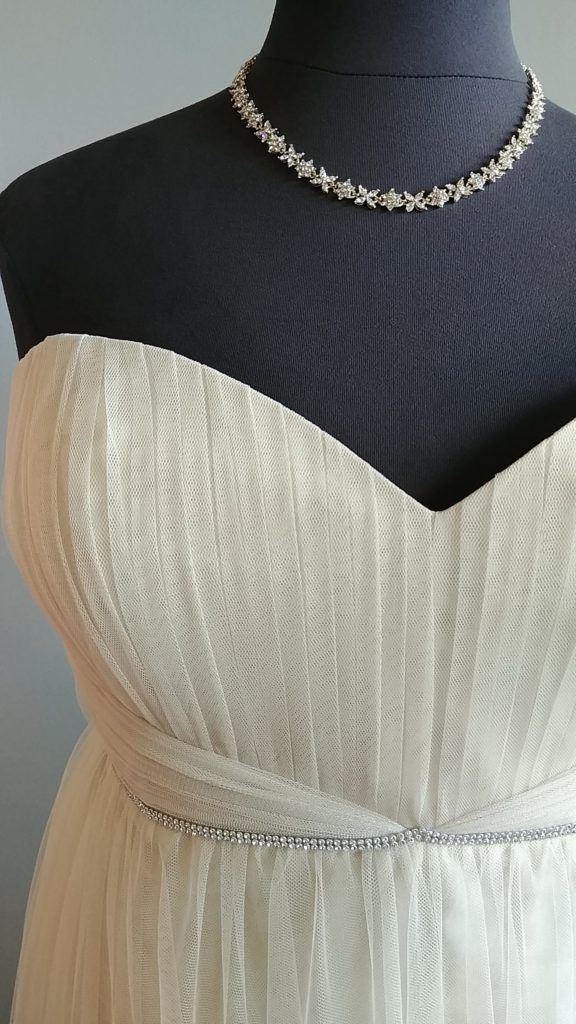 Here's a closeup of the sweetheart neckline and the beaded belt for a little bit of bling and glamour your bridesmaids are sure to love.
The second of our newest plus size swoon-worthy plus size bridesmaid dresses is also available in both locations. It features a flutter off the shoulder sleeve with a beaded waist.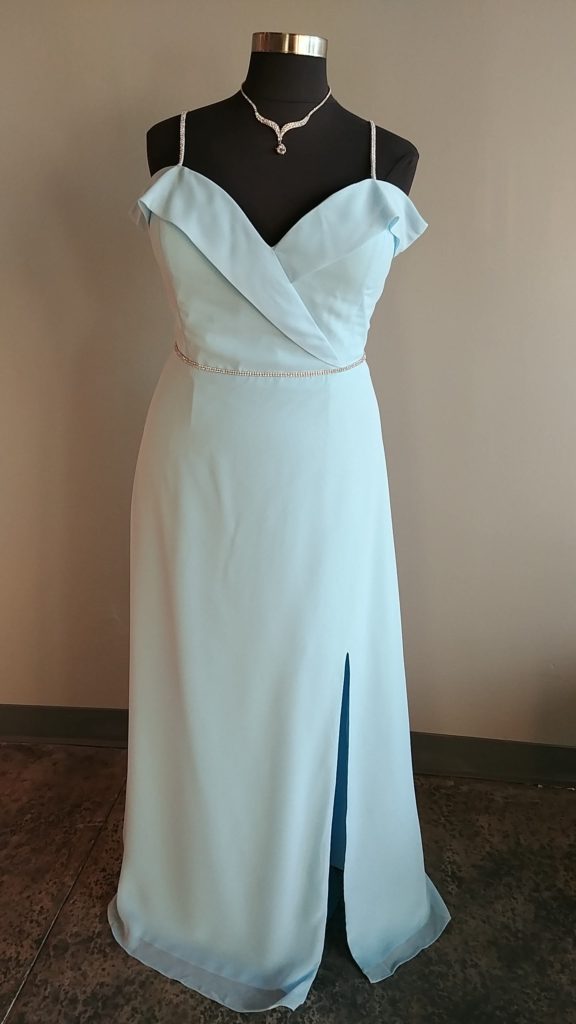 We've got it in this pretty blue color in our Long Beach store, but you can also order this in different colors.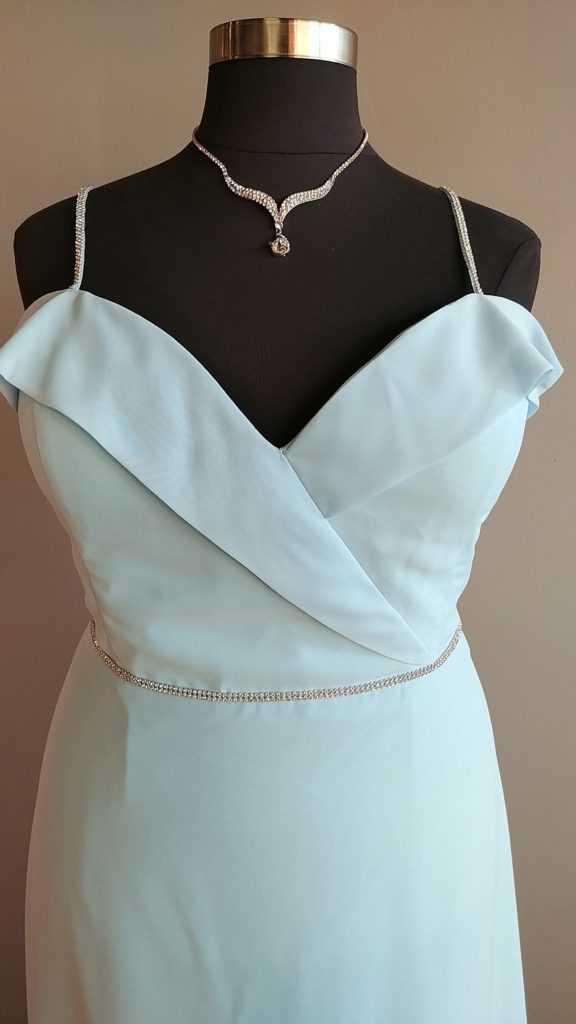 We're absolutely in love with the flounce v-neck neckline. It provides just the perfect amount of upper arm coverage for our bridesmaids wanting a bit of a sleeve, and of course we love the "cold shoulder" beaded strap – so on trend!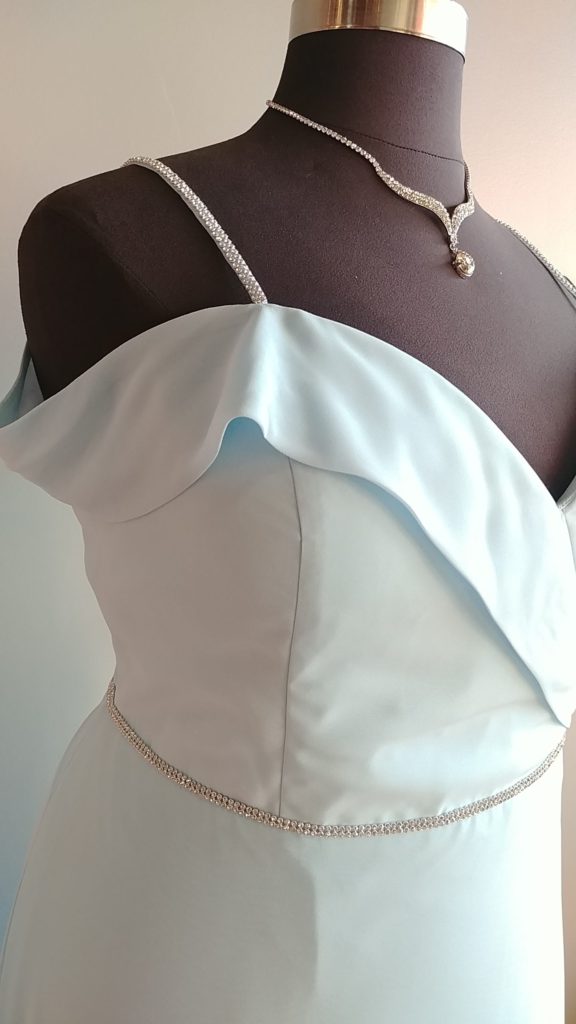 Don't forget the slit in the skirt! We're seeing slits in both our bridesmaids and wedding dresses this season, so it's a fun trend to be a part of.
Last, but certainly not least, check out this super classy number that we got in. You can order this beautiful plus size bridesmaid gown with a shorter skirt and you've also got yourself a great little black dress! The stunning tulle pleated bodice looks great on all body types.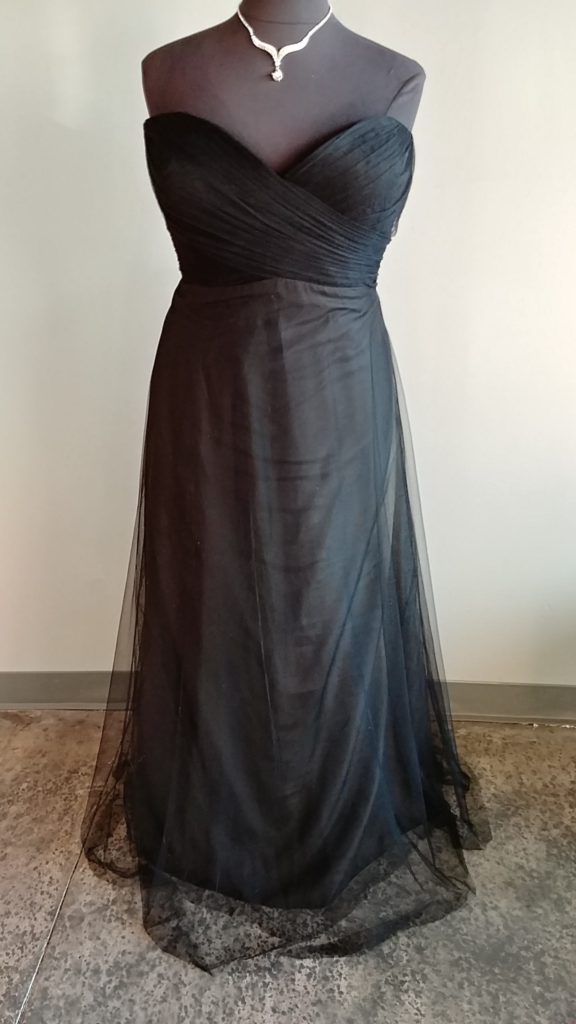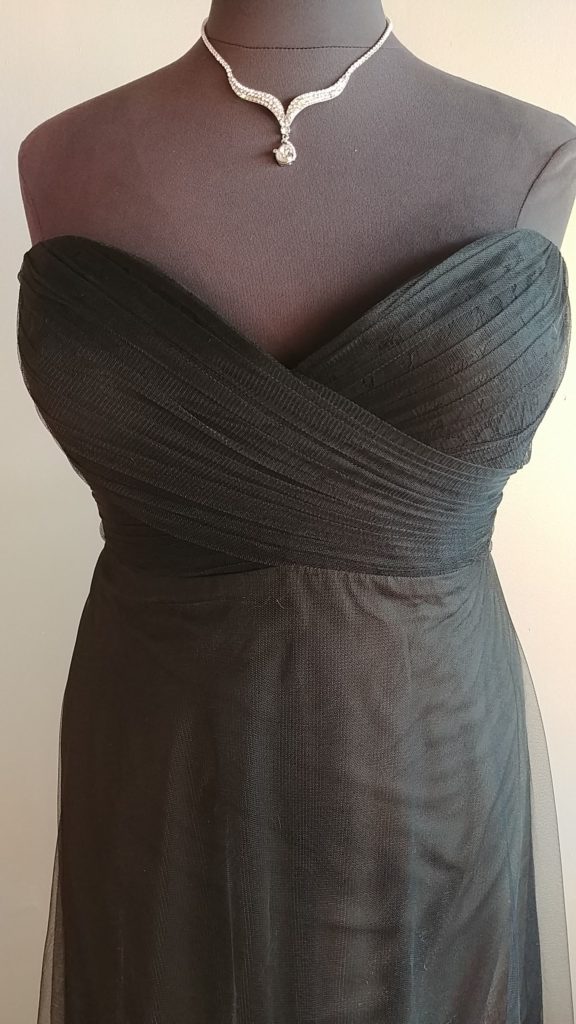 We can't get enough of the laced bodice covered in tulle. Its the little details, you know? You can hardly see it, but it gives a bit of texture and comes in multiple color options.
If you love these dresses as much as we do, they're available in both locations for you to try on. Strut has the largest selection of plus size bridesmaid dresses in the Long Beach and Tempe areas. Schedule your appointment today. Let our expert stylist help your bridesmaids look their best on your big day! Don't forget to follow us on Facebook for more amazing dresses!