Tiffany came wedding dress shopping at our Phoenix bridal store in November 2014 for her February 2015 wedding.  As many of you know, it takes a while (up to 6 months!) to custom order a wedding dress, so we were a little worried about finding the perfect wedding dress in time, but Stephanie was up for the challenge.
Tiffany told us she was having an outdoor wedding so she didn't want to do anything long.  She had visualized doing a vintage lace dress with a sweetheart neckline and bling.  She also knew she wanted her bridesmaids to wear purple.   She showed us a picture of a dress she found online that she liked.  While we didn't carry that particular wedding gown designer, we were able to find something just as good to hug her curves and make her feel gorgeous.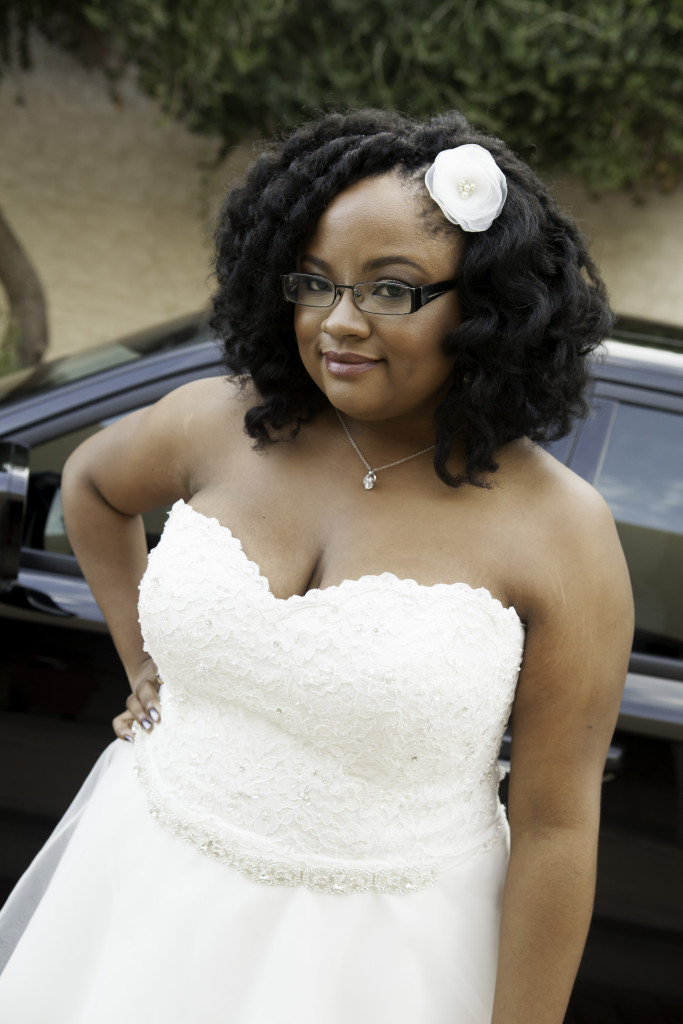 Stephanie pulled a tulle tea length wedding gown with a full skirt and sparkly bodice.  It fit perfectly (lucky bride!).  Tiffany was able to purchase the wedding dress right off the rack so she didn't have to do a rush or settle for a dress that didn't meet her expectations. Plus, the shorter gown length really showed off her amazing peep toe purple shoes!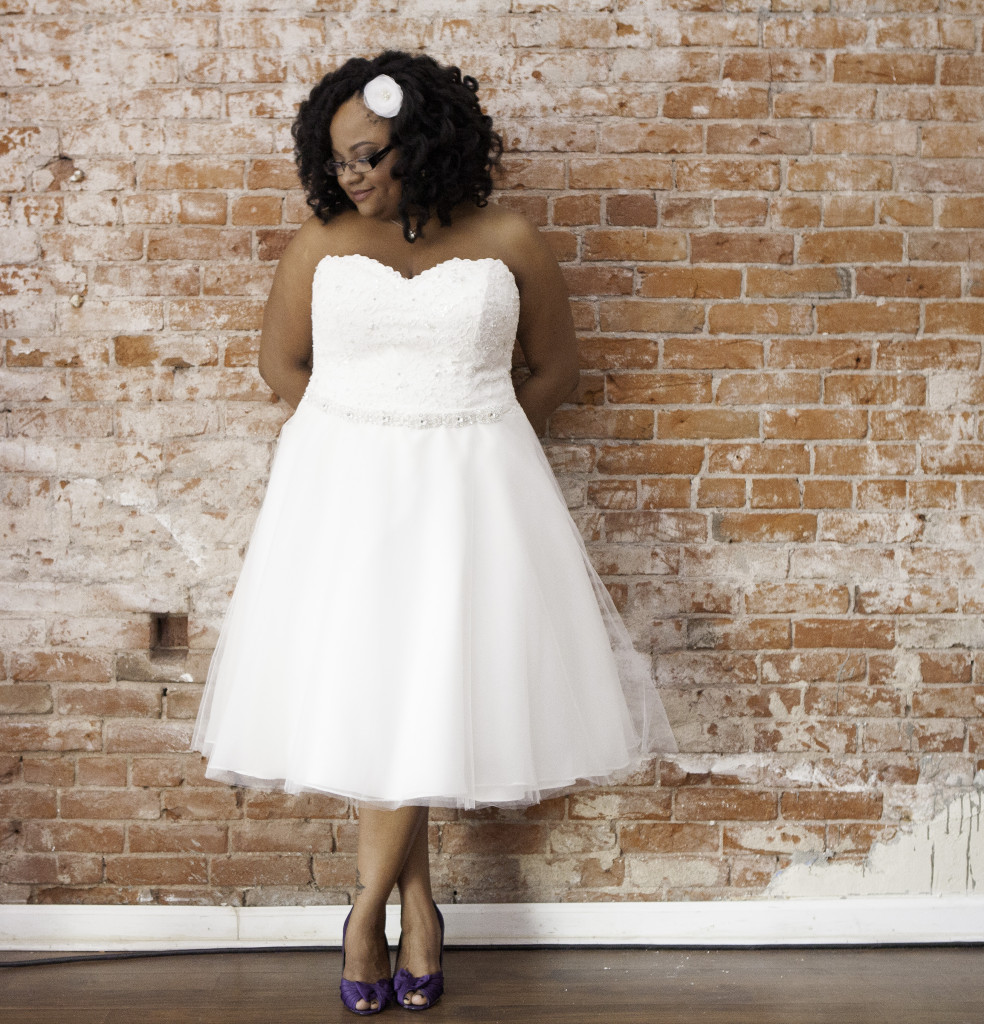 Tiffany and Jason were married at the Japanese Friendship Garden on February 19. It's a beautiful oasis in the middle of the city, with greenery and pretty photo nooks everywhere!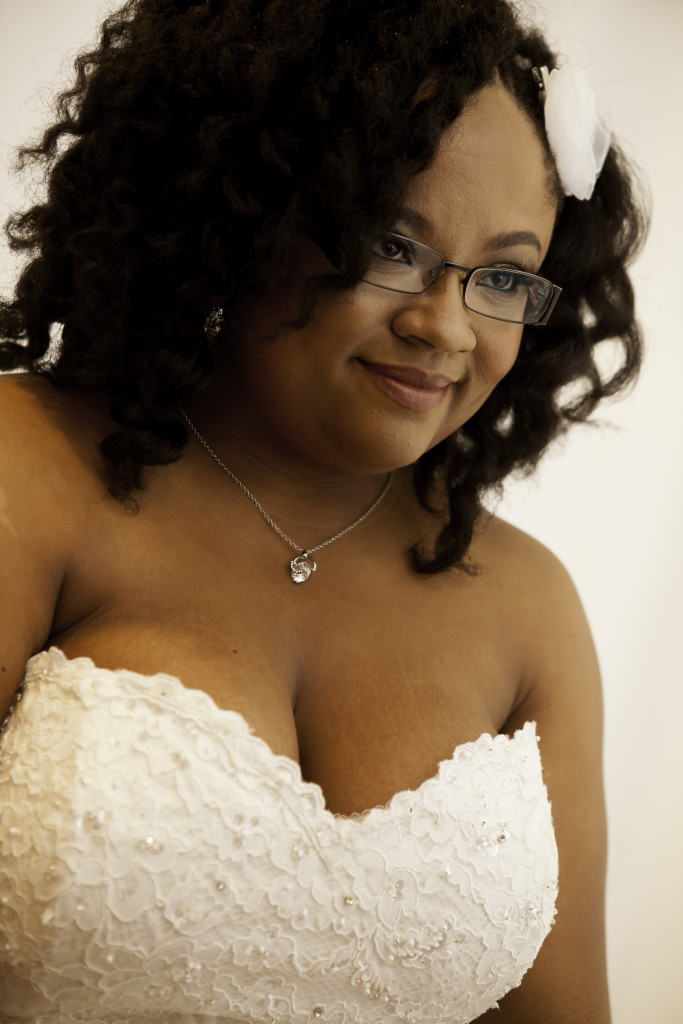 Stephanie adds that Tiffany and her bridesmaids, Randi and Marisa were so much fun.  There was a lot of sassy attitude and laughter. Congratulations to Tiffany and Jason!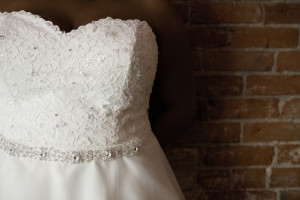 If you're looking for a plus size tea length wedding dress, this gown is currently available in our Tempe, AZ bridal store and our Los Angeles bridal salon. It's available to size 30 in white and in ivory. Fall 2015 and Spring 2016 brides should be ordering now! GIve us a call today to come in wedding dress shopping.