Veronica came to us in November of the last year looking for the perfect bridal gown for her wedding at Saint John's Cathedral in Boise, Idaho. After trying on a few wedding gowns, we were able to find her the perfect dress. It was an ivory lace and tulle A line wedding gown with a beautiful a illusion back with beautiful button detail and a vneck neckline. It had a tulle skirt  that gave it a very romantic look, and she added a sparkle belt to give it a little shine. We love her multi-cultural touches and travel-inspired nuptials!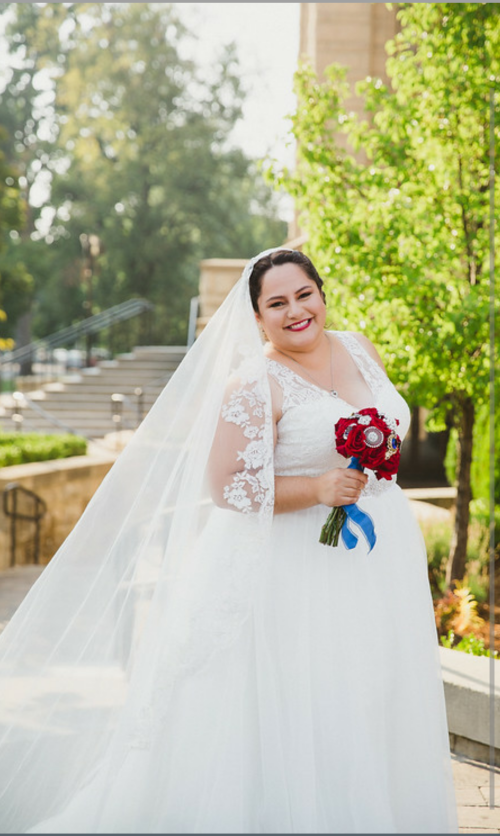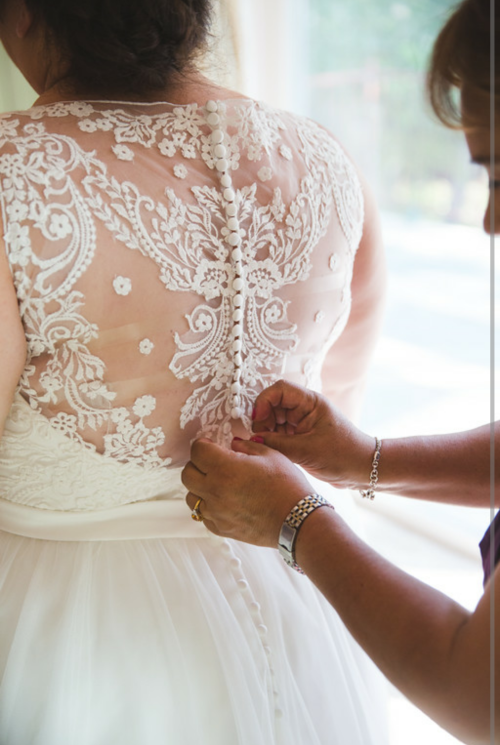 Veronica had a French/Bolivian style wedding to represent both of their backgrounds. She made sure to include a surprise for her guests, which was traditional Mariachi band. The bright, bold red and blue tablescapes were inspired by the French flag. The wedding had a very authentic feel and also included hints of their love for travel to Italy. Her photos are by Let it Shine Photography.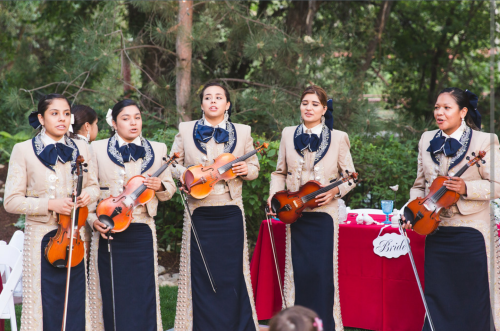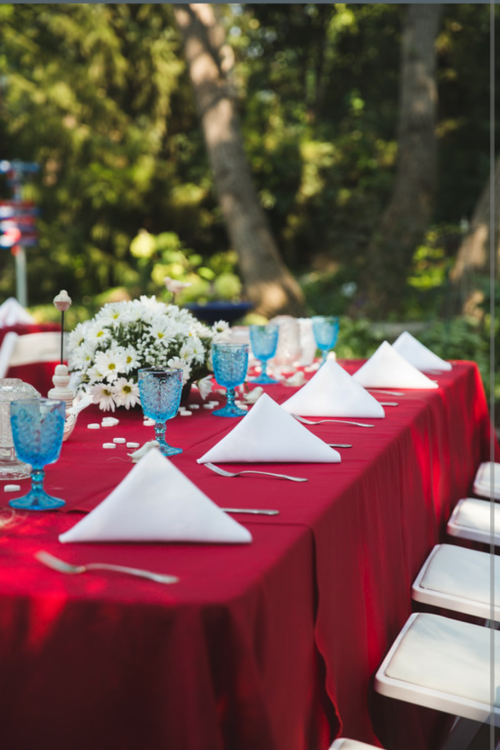 Check this awesome way of having guests sign into the reception. Another hint of their love of travel!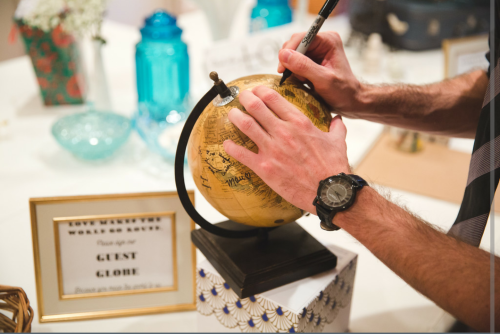 The food looked so declicious! French country style, which is very unique. Instead of a traditional wedding cake for the bride there was a Croque en Bouche (which is considered a French Wedding Cake)  and very simple to layer cake with a simple monogram.
Dennis held out until their wedding day to give Veronica a very special gift that he saw at a glass blowing facility that he saw in Venice while on vacation with her family, but was a little to pricey at the time. Little did he know that Veronica's Uncle knew how much it would mean for Dennis to get this beautiful glass bunny (that he spent 30-40 mins looking at) for her and decided to purchase it for him and have it shipped from Italy. Dennis gave it to her during their reception! She had no idea about the sweetest little surprise. Dennis proposed to Veronica their last night in Rome at one of the cities most beautiful restaurants and the evening ended with a horse drawn carriage.
We asked Veronica what her favorite part of the night was and she said, "Having all the people we love in one place to celebrate with us!" You can see they seem to have partied their hearts away! Their reception was at a private residence on the Boise river.
Veronica and Dennis were married August 15, 2015 in front of friends and family. Her cathedral veil was perfect for her long walk down the aisle of this amazing church. As they exchanged their vows, Dennis sweetly wiped tears of happiness from Veronica's face. It was a beautiful ceremony and an intimate reception and we hope for more great memories!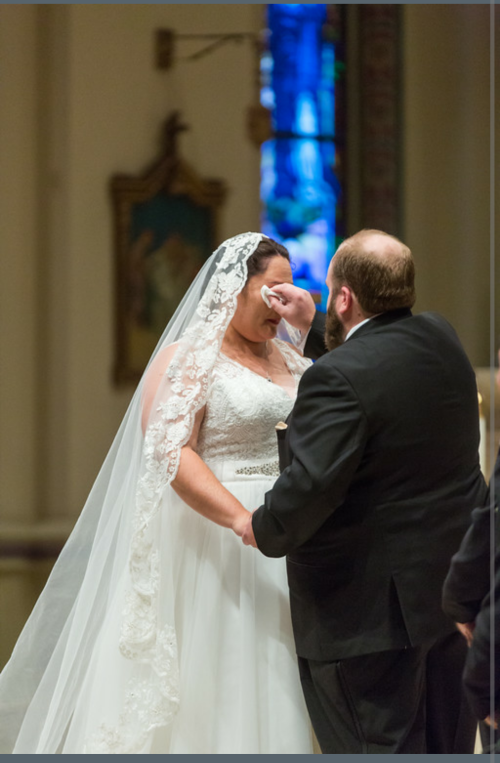 She was a beautiful Strut bride and we were happy to have found her the perfect dress for her beautiful big day. We thank you for letting us be apart of your big day and we wish you the best of luck in your new marriage.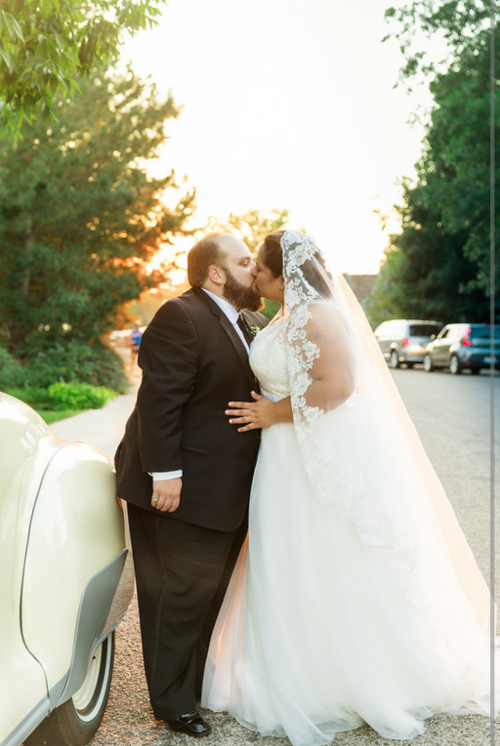 Remember Strut loves to make our curvy brides dreams come true and we have the best selection of plus size wedding dresses. Call to schedule an appointment with one of our expert stylist and lets us help you make your dreams come true. Visit us at our Long Beach, Ca or Tempe, AZ locations for a fitting.