We had the pleasure of being a chapter in Bethany and Justin's wedding story in August of last year. We think its safe to say her fairy tale chic look went above and beyond! This princess bride was the fairest of them all in her fitted House of Wu gown. Bethany stepped outside the box and ordered her vintage lace wedding gown in the light gold option and it suited her remarkably! Many of the gowns we have in our stores come with color options available aside from white and ivory, such as champagne, blush, and light gold. Although this look is not every bride's vision it certainly does add a simple yet alternative vibe to any bridal look and was a great touch for this story book wedding.
She also had great things to say about her cake vendor and her photographer!
She was an absolute joy to work with. She really took the time to get to know us and her photography reflected that. She loves doing new things and taking artistic shots of details. We loved working with her."
Bethany also took advantage of the special discount we give our brides for their bridesmaids dresses. We sell bridal and social occasion dresses and if your bridal party comes in different shapes and sizes we can order any size from 0-32! Call to make an appointment to see how we can help make your special day perfect!
"Aside from my own purchase, three of my five bridesmaids got their gowns from Strut, and they looked perfect. They all loved their gowns. My husband was speechless and cried when he saw me coming down the aisle. When we were alone he couldn't stop telling me how perfect I looked and how lovely my dress was. Our wedding day was perfect for us and my gown looked right at home in the vintage setting. I can't thank you all enough for the time you took to get to know me and help me pick the perfect dress."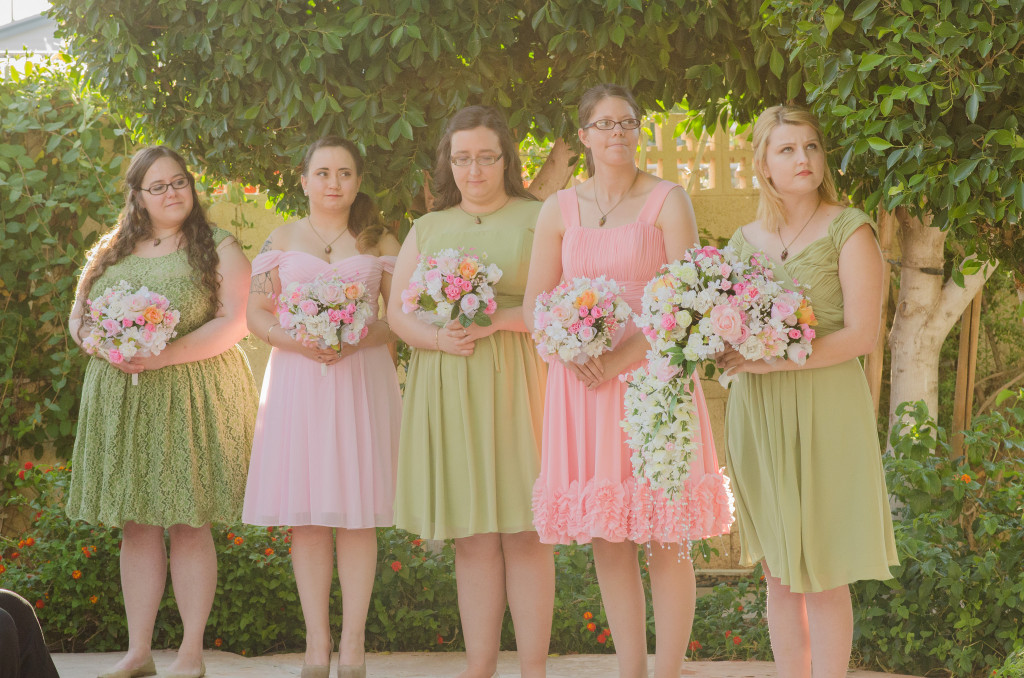 You can see the complete album on our Facebook page. Thanks, Bethany, for sharing these awesome wedding photos with us!