Carolyn is one of the sweetest brides ever! She was referred to us from another local bridal store, where she didn't find many options for curvy brides, and came shopping at our Tempe store all the way from Tucson. If she looks familiar, it's because Carolyn was also a bridal show model for us! And we'd have her back on the runway anytime, if she hadn't just moved away (and broke our hearts!). But we're happy for her and excited to show off her bombshell wedding dress!
Carolyn knew she wanted a fitted lace wedding dress and thought she maybe wanted a keyhole back or strapls or an illusion neckline. She wrote,
​Hi Strut family!

I am so excited to share some photos of my special day. I came into the Tempe Strut in March 2016 after some not so successful shopping outings to some other local stores. Brilliant Bridal actually referred me to you! I first came in with my best friend and narrowed it down to two AMAZING gowns thanks to Stephanie (she actually pushed me to try on the dress that became THE ONE). In May 2016 I returned with my mother and sister in tow. Stephanie had me try on both dresses and a ball gown for kicks. As soon as my mother and sister saw me in the strapless form fitting dream by Allure we all knew it was done! I teared up and knew this was my dress. It hung in the closet for weeks before my day just being pretty.

On March 18th, 2017 at

Stardance Event Center

in Tucson AZ I married the guy of my dreams. It turned out to be the hottest day of the year thus far pushing 95 degrees. Despite that I felt like such a bombshell ALL NIGHT. I did not want to take it off and I stare at it often wishing I could just wear it again! I plan to each and every anniversary 🙂

Thank you so much for showing me how beautiful I am inside and out. I had no idea what I wanted and originally was against strapless but these photos make me smile just as much as on the day.

Photography: Wilson Henry Photography

Accessories: Brilliant Bridal

Floral and Décor: Eastland Alley

Venue: Stardance Event Center

Cake: Cakes by Genevieve

I forgot to give KUDOS to my hair and make up too. Heather Van Houten make up and hair was THE BEST!

About some of the photos: Wedding favors: homemade Alaskan strawberry rhubarb jam to spread the love.

Our maid of honor and best man-who happen to be engaged to be married- made a joint speech rapping a wedding version of "Fu$%in Problems" by ASAP Rocky

We did a photo together without seeing each other prior to the ceremony-the groom cried while I laughed!

we had a family medallion ceremony with my husbands son which was incredibly special.

the beading and covered button details of this dress were to die!

THANK YOU THANK YOU THANK YOU! Hope you enjoy this glimpse into our day!

Carolyn and Jaron Sprong March 18, 2017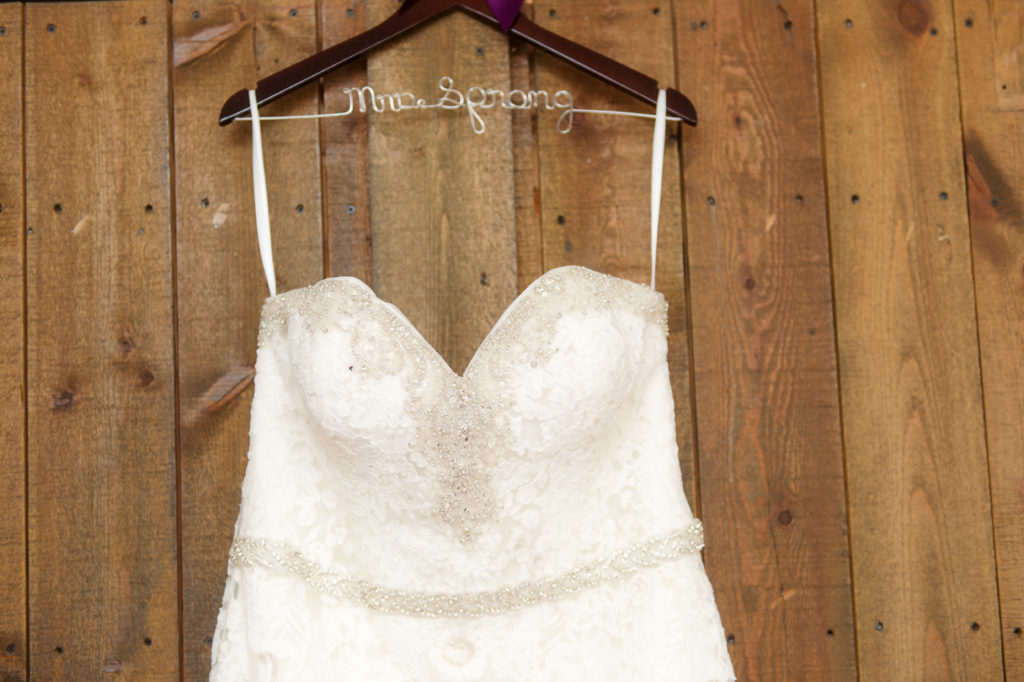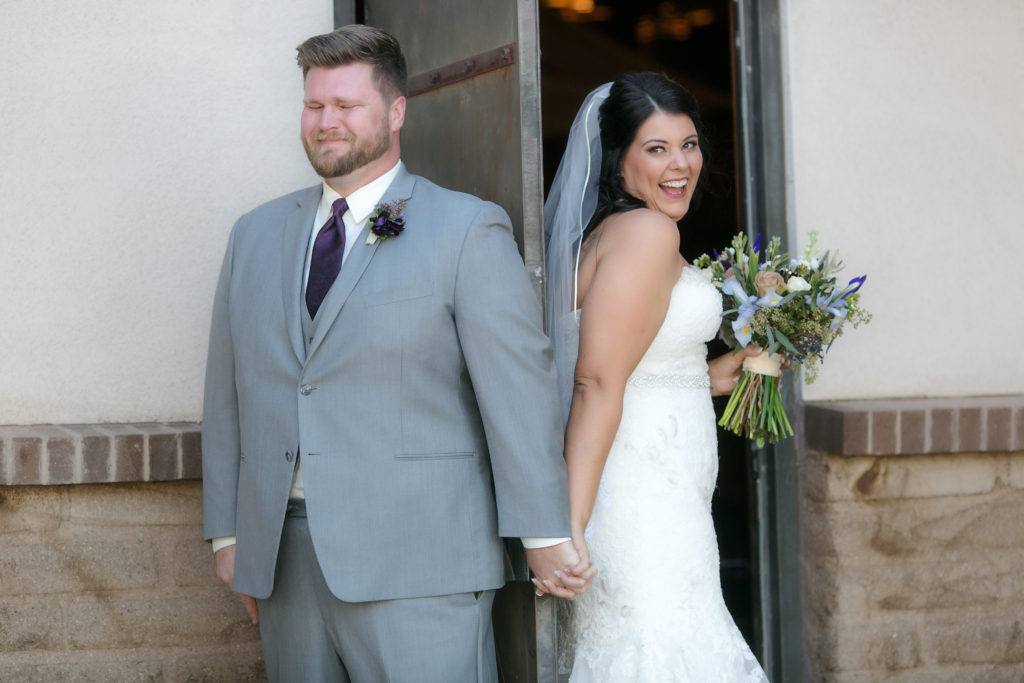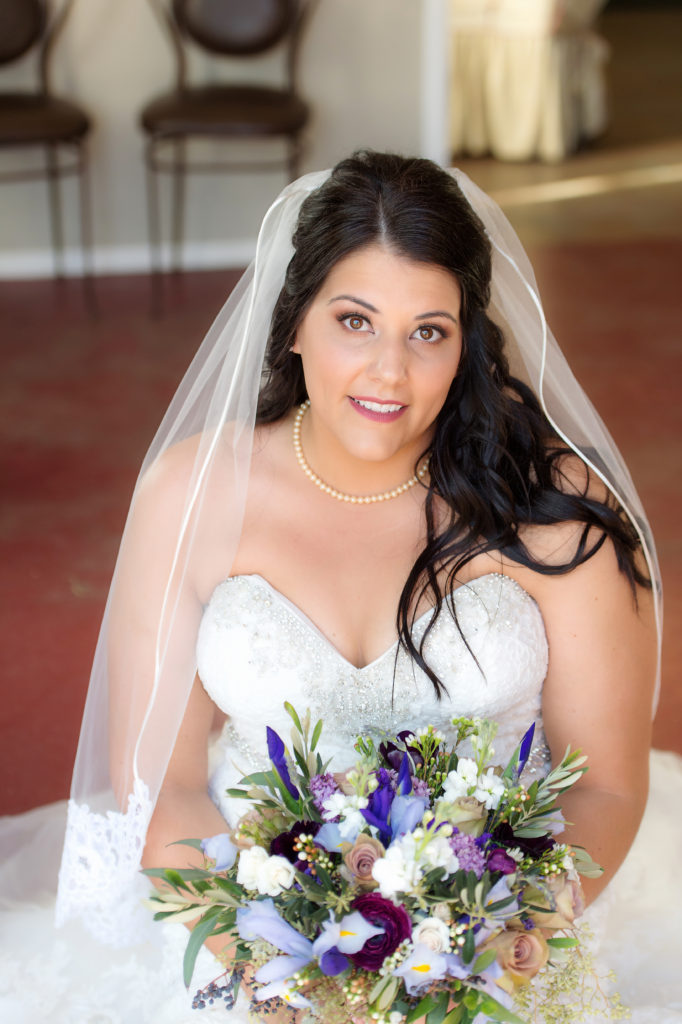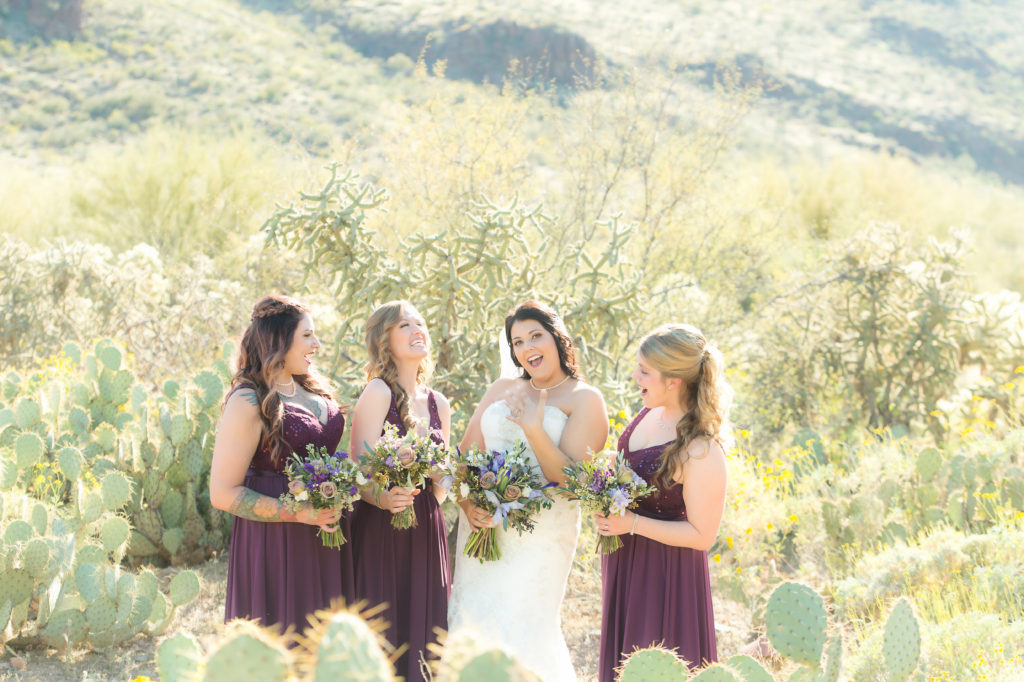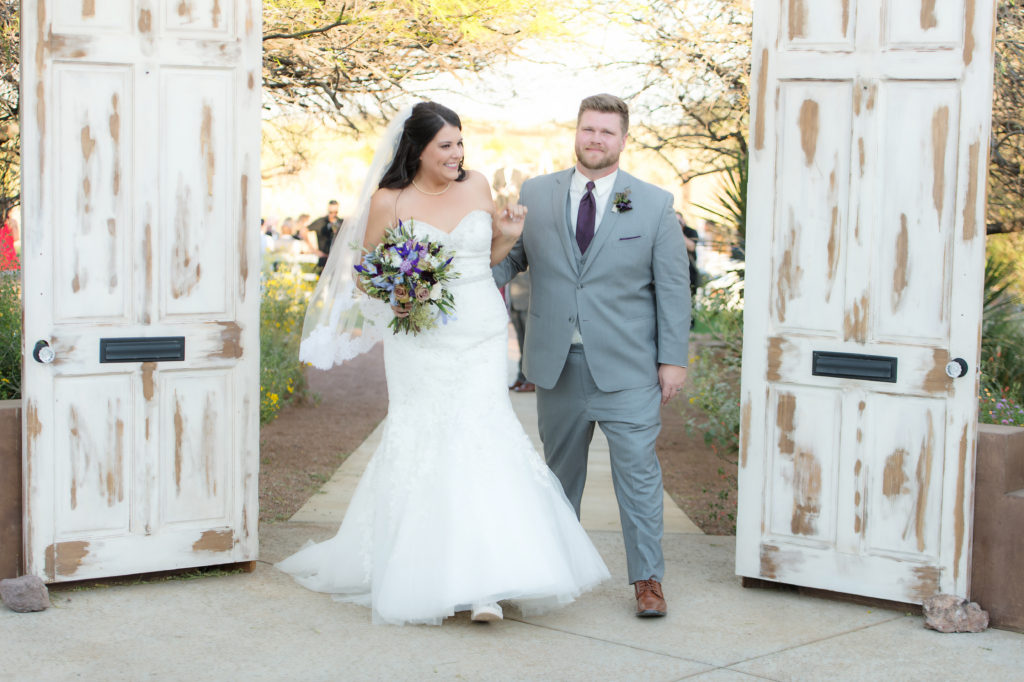 Carolyn's lace trumpet wedding dress had a strapless beaded sweetheart neckline with beaded detail; she added a sparkly belt to it. It fit her curves perfectly! Congrats to Carolyn and Jaron!
While Carolyn's bombshell wedding dress is no longer available at Strut, we have the area's largest selection of plus size fitted trumpet and mermaid gowns, and lace wedding dresses. Give us a call today!