Deondria was referred to our Tempe, Arizona bridal boutique by another local bridal store when she couldn't find the sexy fitted wedding dress style she was looking for. Finally, she came to the experts, and Senior Stylist Ronnie helped her to find the perfect lace mermaid wedding dress!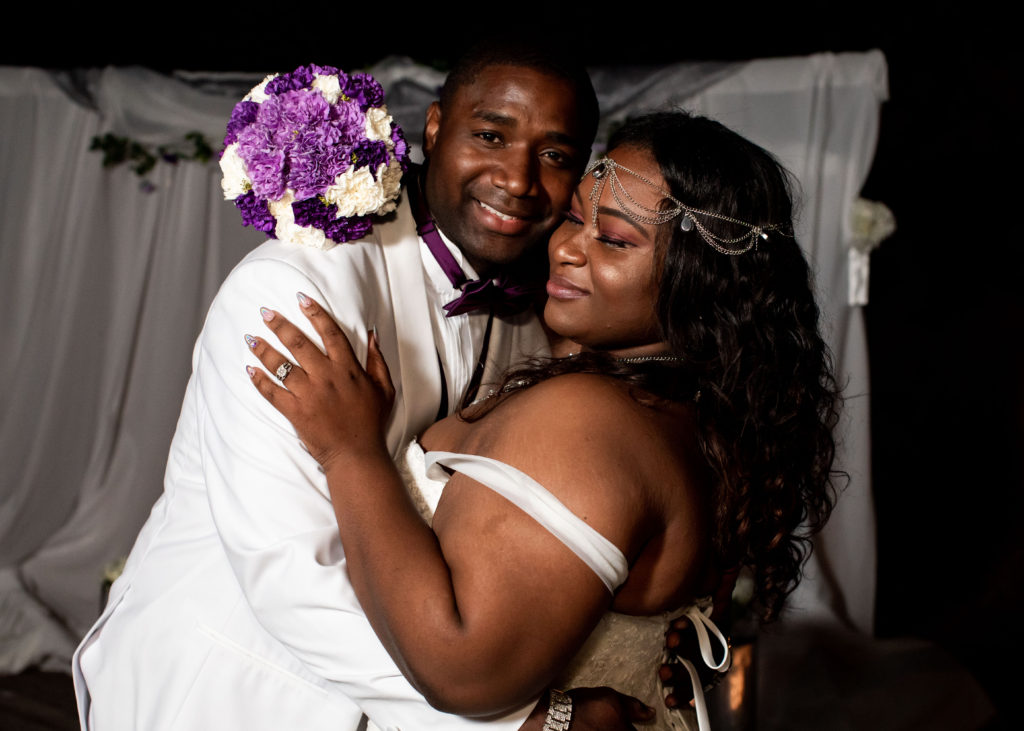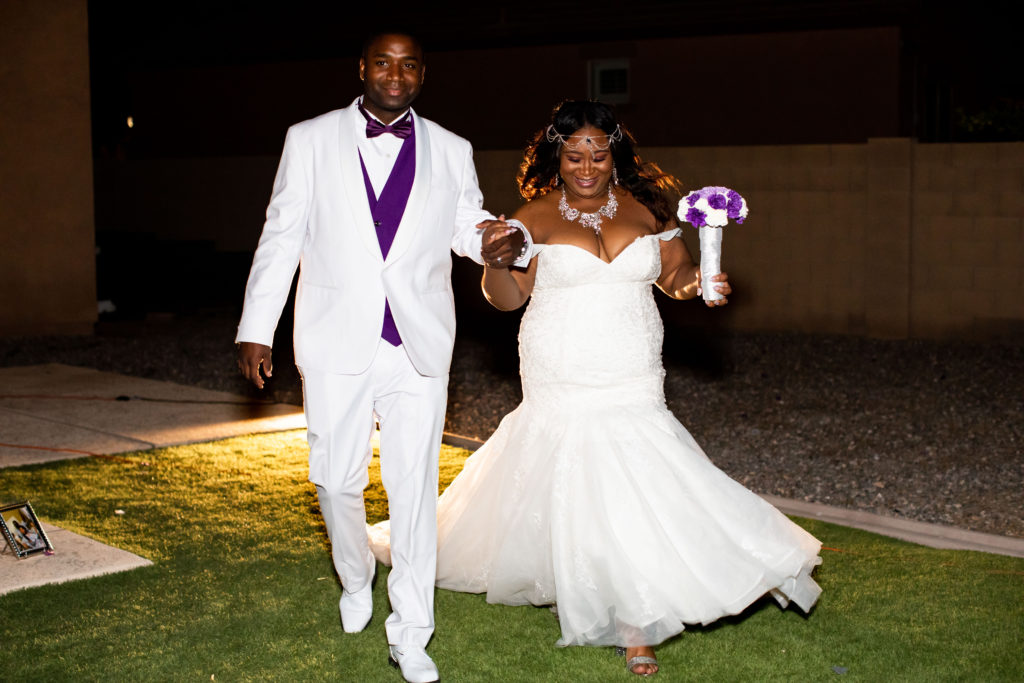 Deondria was looking for a sexy wedding dress that would show off her curves. She found a stunner on our Value Collection, which was perfect! She shopped in August for her October 27, 2019 wedding, so buying a lace mermaid wedding dress off the rack was the best move so she could go right into alterations. Plus it was under $1000! What a great deal! While the lace mermaid wedding dress she purchased was strapless, she added the small off the shoulder strap and changed the back to a lace up corset. We sell the kits in store to help your seamstress!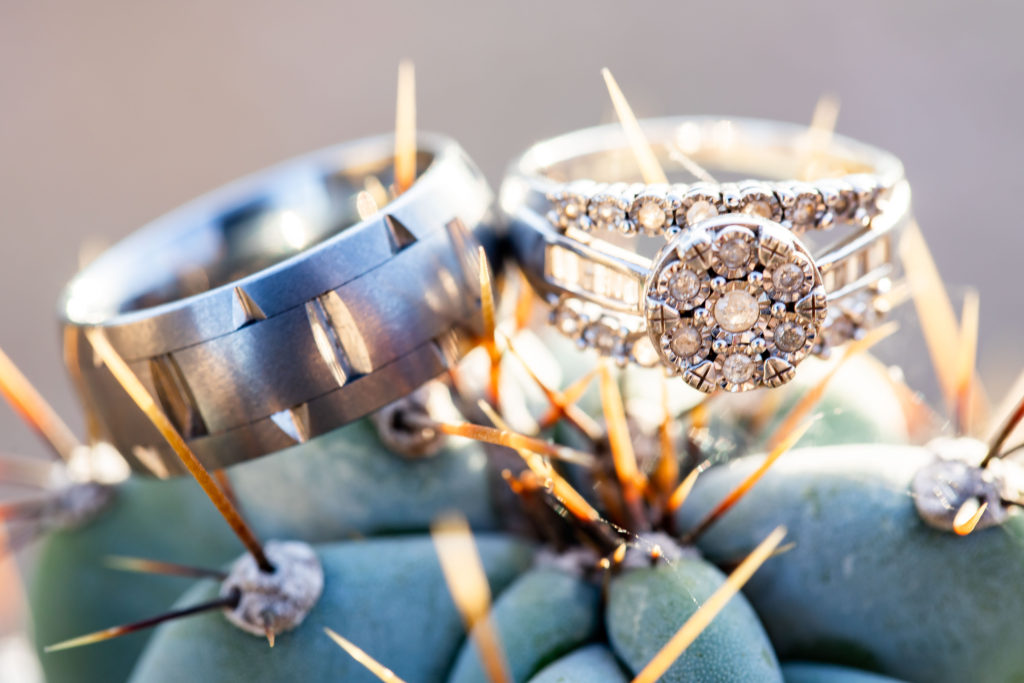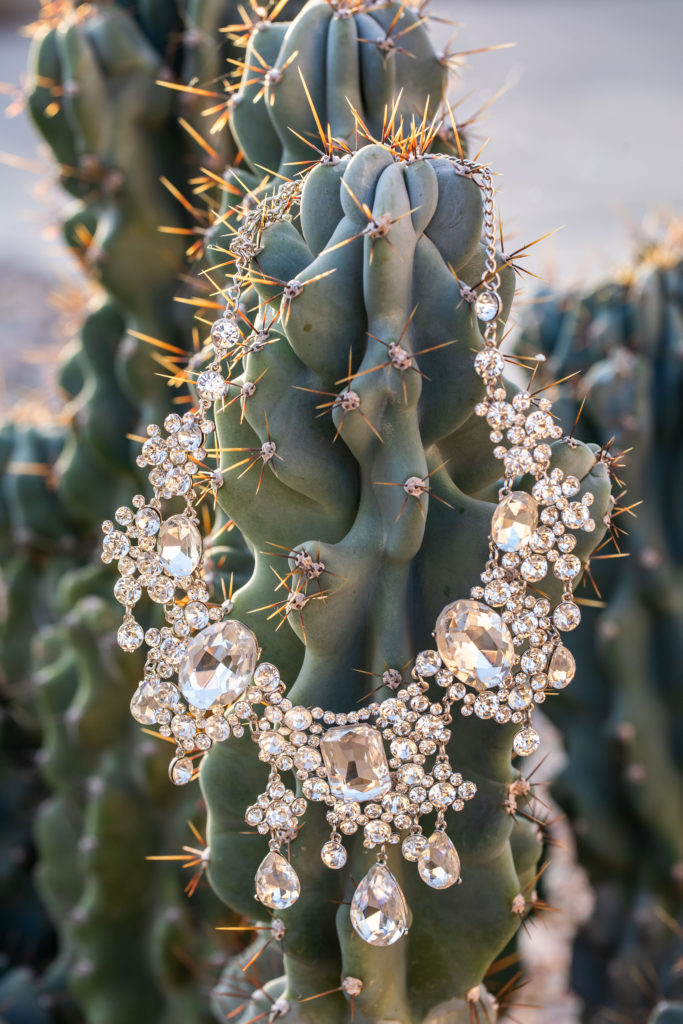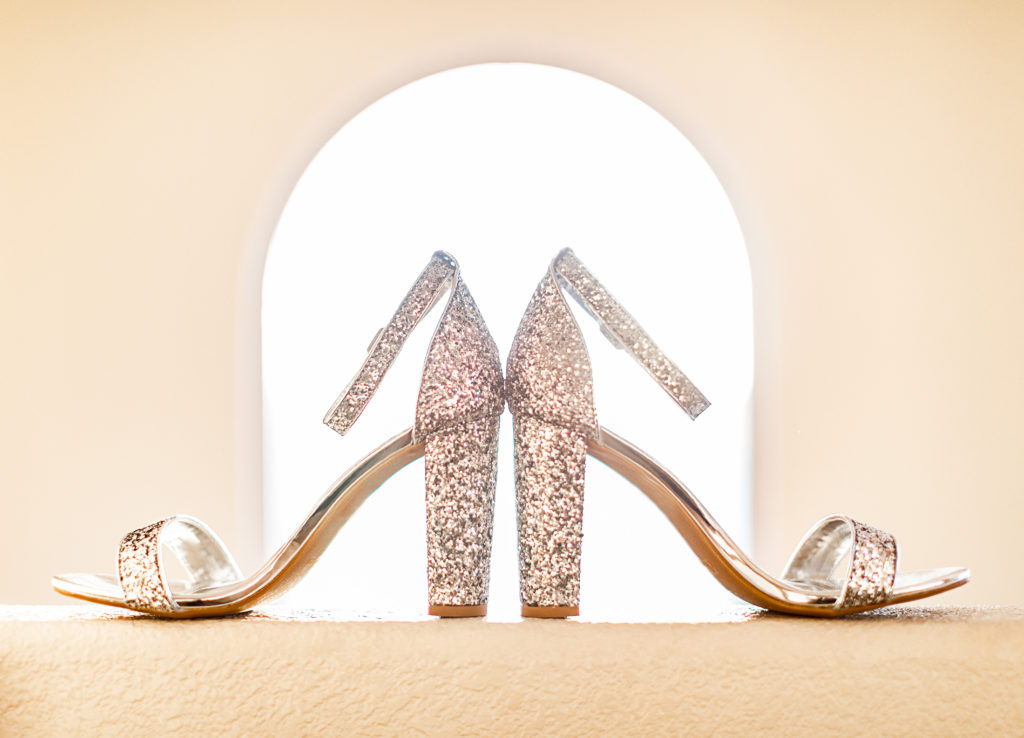 Deondria's wedding day detail shots were our FAVORITE! Her wedding photos were by Sheila King Photography. Deondria wrote, "I just wanted to say thank you, to all of you for making this possible, as promised i have pictures and you can do as you wish with them. I do appreciate the assistance on my dress. And hands down i killed it for a pluse size in a wedding gown and you guys made that possible. Thank you to the owner as well. I will continue to use your service in the future events. GOD BLESS"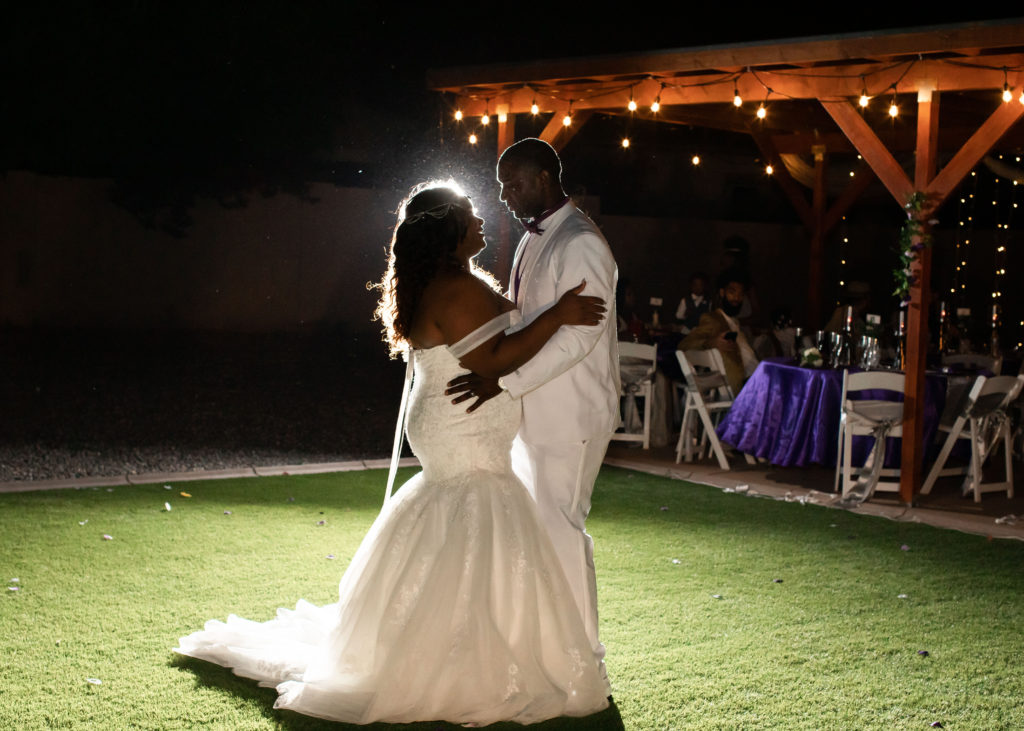 Congrats to the happy couple!
If you're looking for a stunning plus size wedding dress under $1000, you'll want to check out our three day plus size wedding dress sample sale Thanksgiving weekend. Select bridal gowns are priced just $899 when you pay in full. It's the perfect way to find an affordable plus size wedding dress! This sale will be in our Tempe, Arizona and Long Beach, California locations. Book today!