Kimberlie began her Strut Bridal Salon journey in our Tempe, Arizona bridal store when she purchased a prom dress for her Junior Prom back in 2013. It was the perfect prom dress for her! "I wore that dress two years in a row because why not," she wrote, "I loved it so much." She's the firest to be featured from Strut prom to Strut bride!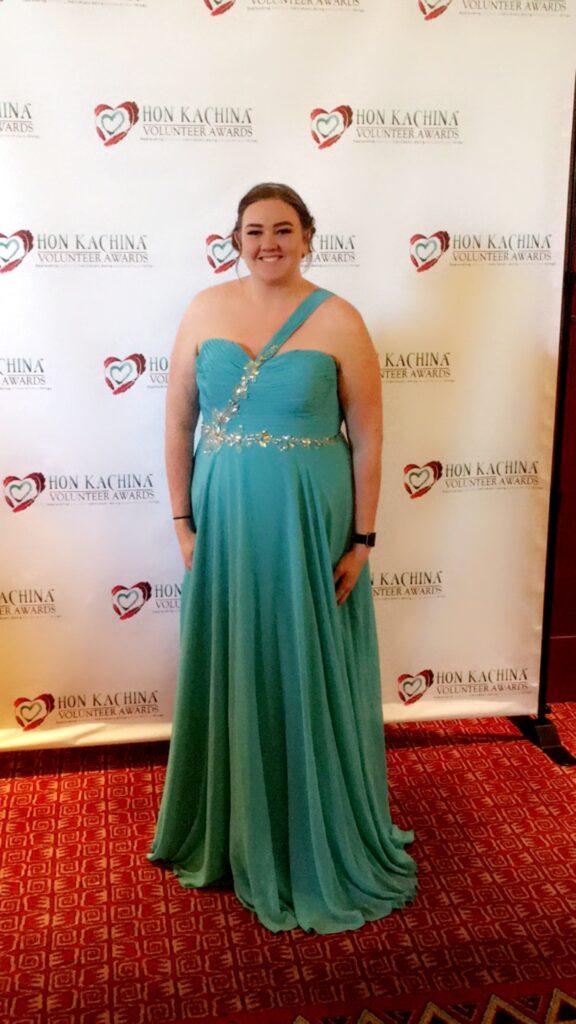 Flash cut to several years later and Kimberlie knew exactly where to go to find her wedding gown. Working with Ronnie, once again, Kimberlie found her wedding gown. "We found my dress by the second one I tried on," Kimberlie said, "I tried on others after it, but none were as perfect as 'her', as Ronnie calls them." She fell in love with a champagne and ivory ballgown wedding dress, with lace detailing throughout and a horsehair trim along the bottom. Perfect for her romantic nuptials!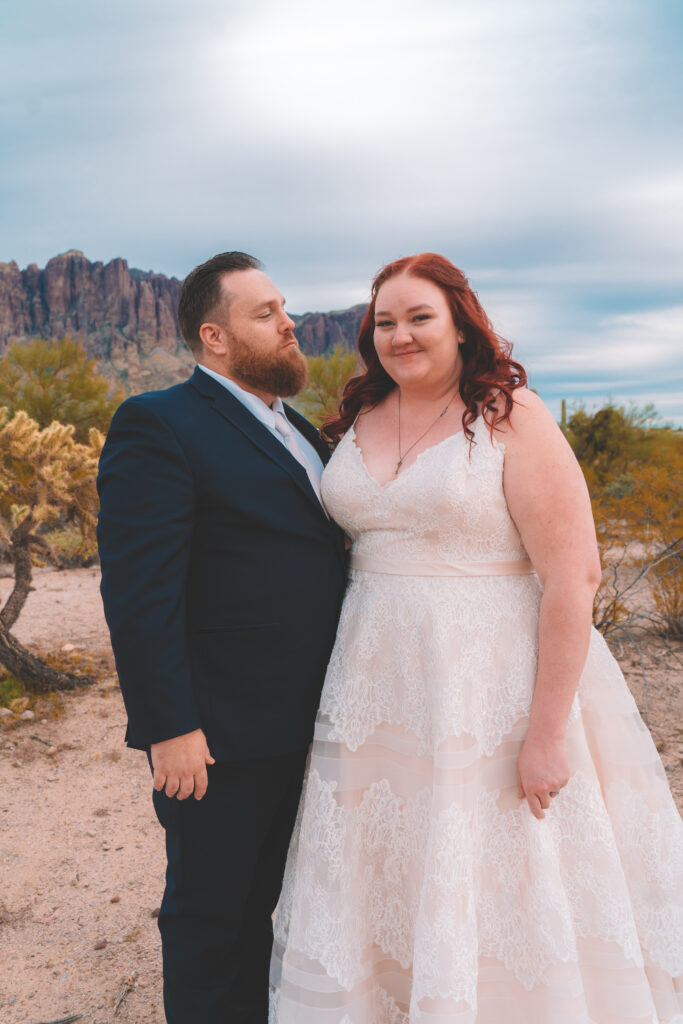 Like many brides, the ongoing pandemic caused Kimberlie and her fiancé, Aaron, to reschedule their big day on more than one occasion. "… Each time I called to update the store, I was always greeted with understanding," she wrote us, "never feeling like I was being a burden or obnoxious when doing so." Once they had a date set and just 3 months to plan, Kimberlie and Aaron were wed.
"Aaron couldn't stop telling me how beautiful I looked," Kimberlie later said in an email to us, "he almost burst into tears when I walked down the aisle, and I felt exactly that – so beautiful. A dress I never dreamed of, no image I was looking for, just exploring the options, and it ended up being something so "me"."
From Junior Prom to her wedding day, Kimberlie's journey with Strut has truly been full circle. Congratulations, beautiful bride!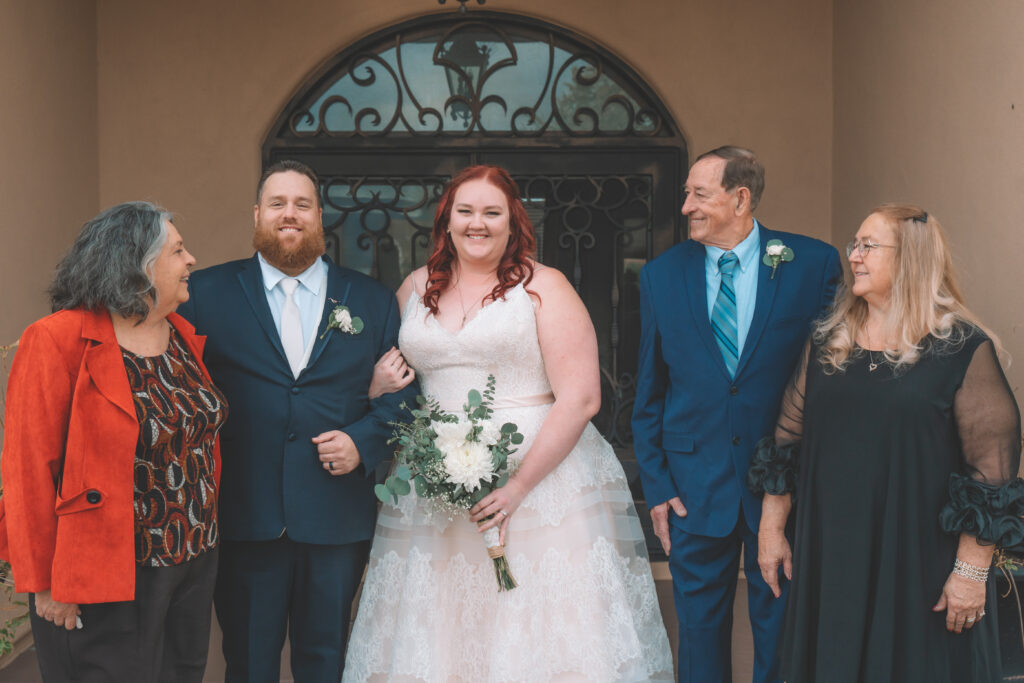 We couldn't be more excited for our first prom to bride customer at Strut! And, for even bigger news, we're excited to announce that we've brought back prom dresses to our Chandler, Arizona bridal and formalwear store! We've already started receiving gorgeous prom dresses in sizes 0 – 38 for prom 2023. Book your appointment to shop for prom dresses!