Marley came into our Phoeniz, Arizona-area bridal store with 13 of her closest friends and family! She had decided to book our special Private Bridal Appointment, in which she and her entire party had our Arizona bridal boutique all to themselves two hours prior to opening. The wedding was set to take place in her grandparents' backyard, with 300 guests in total, so she knew that she and the wedding dress needed to be forefront of everything. Marley was looking for something very glam, but still supportive. Working with our stylist, Brooke, she tried on various alines and ballgowns until finally finding the perfect one for her Arizona desert vibes wedding!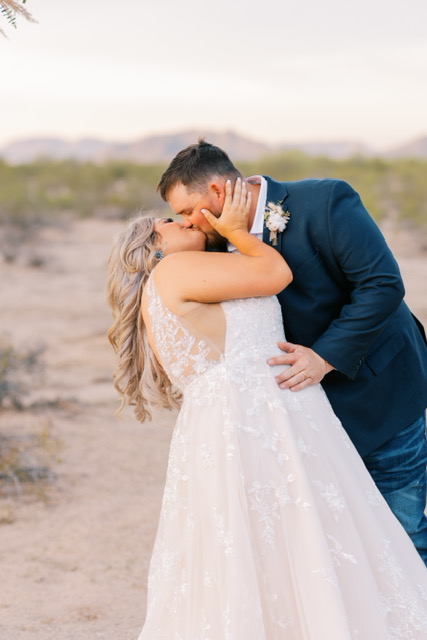 Marley fell in love with a v-neck full sequin and lace ballgown with a horsehair hem. The neckline of the wedding gown was supported by tank straps, giving the bride the support she really was looking for. With a lined bodice and a sheer scoop back, this gown was both elegant and sexy, the perfect combination for this beautiful bride.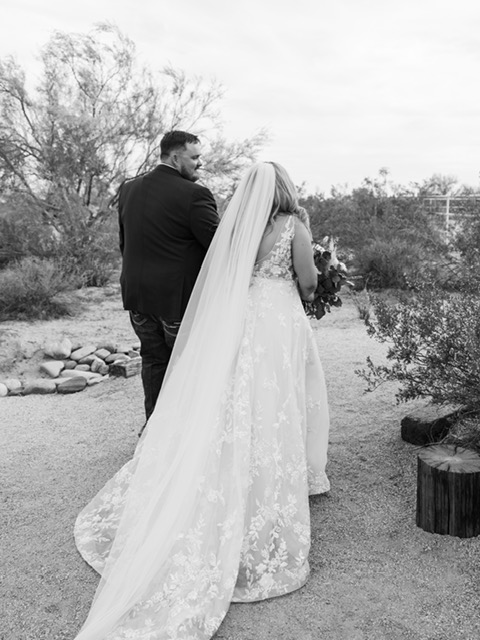 Pairing the vneck sequin lace and tulle wedding gown with a stunning cathedral veil, Marley was ready to say yes to the dress and walk down the aisle for her picture-perfect Arizona desert vibes wedding.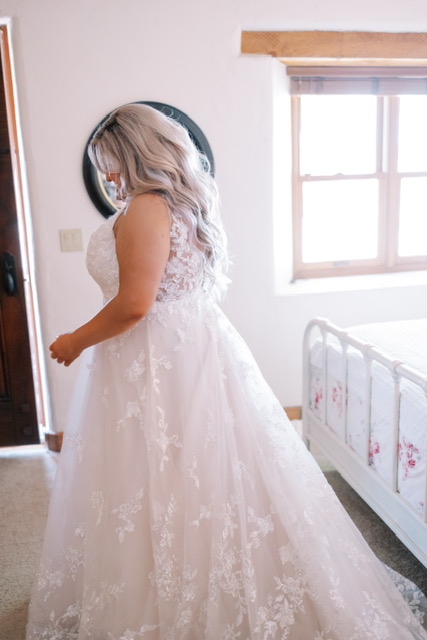 In April of 2022, with the gorgeous Arizona desert as their backdrop, Marley and her husband said, 'I do'. He was dressed in a sharp, dark blue blazer and jeans; the perfect groom look for the Arizona groom. Marley was all smiles, looking at her new husband and posing for pictures under the Arizona sun. Surrounded by friends and family, Marley and her husband couldn't have been happier.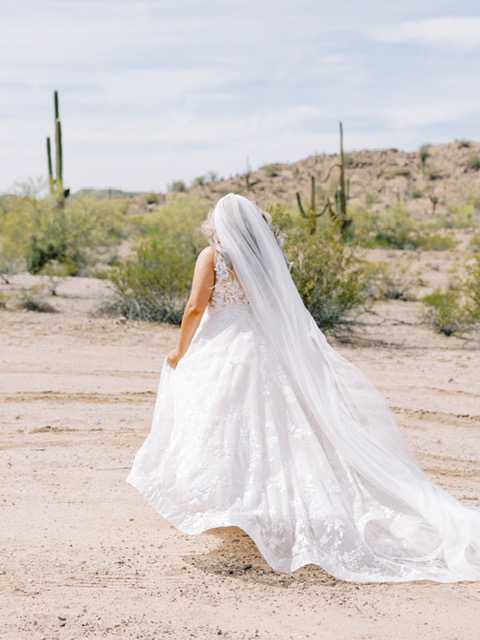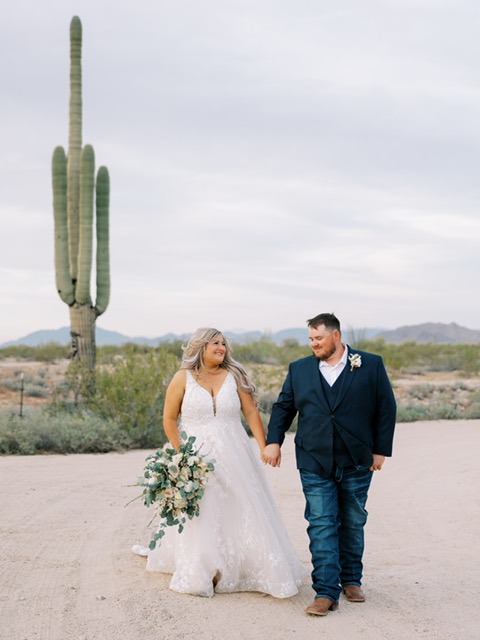 Congratulations beautiful bride and thank you for letting Strut be a small part of your special day!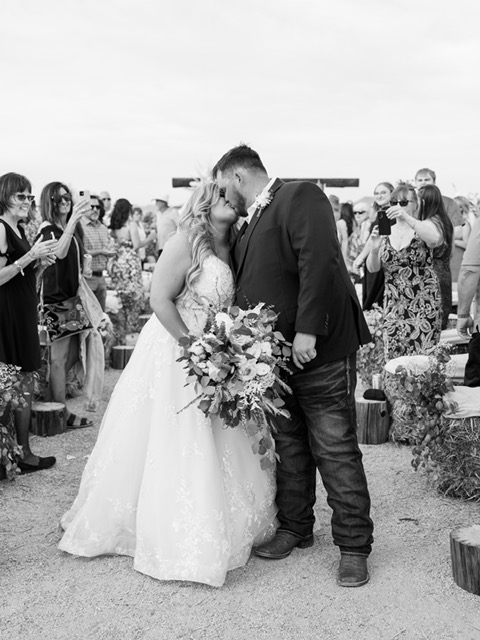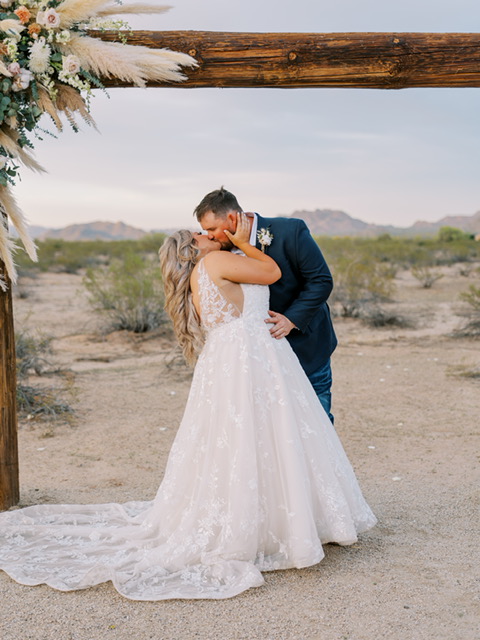 Photos by Kiley Harmon Photography
Such stunning photos! Whether you're looking for wedding dress for a desert vibes wedding, industrial or gallery chic wedding, Strut Bridal Salon specializes in finding the perfect wedding dress for your big day. Book your appointment today!