Since opening our first wedding dress store in Arizona back in 2010, Strut Bridal Salon has always upheld the thought that "women of all sizes deserve to look beautiful on their wedding day." Our brand-new prom dress collection is no exception. Exclusively at our Arizona location, Strut Bridal Salon carries the latest in 2023 new plus size prom dresses in Chandler, Arizona!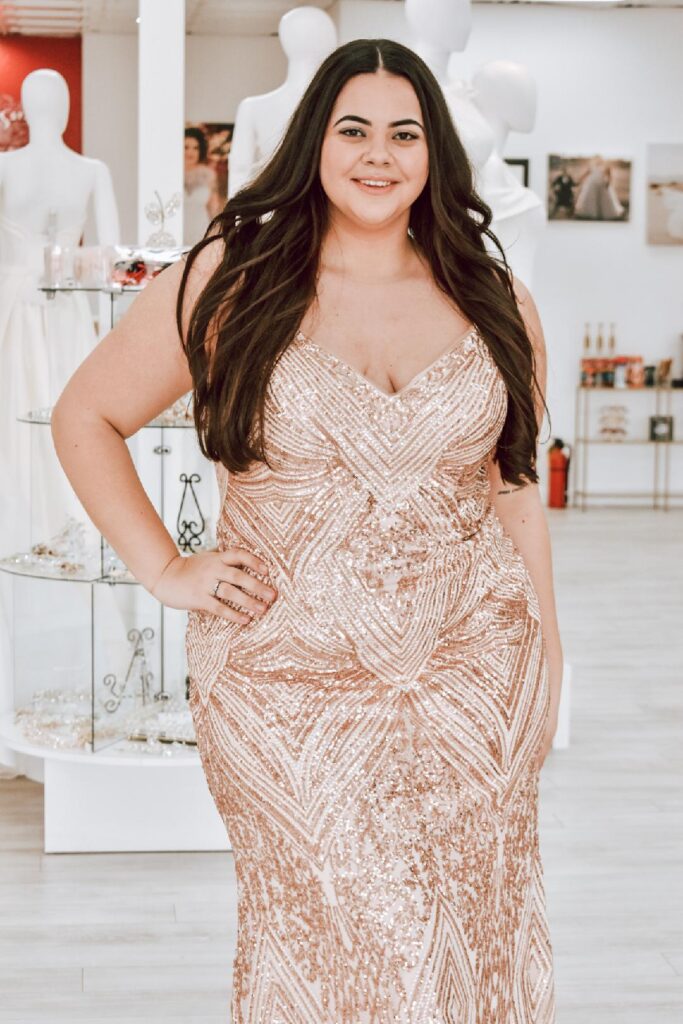 From trendy lace up backs to bright neon colors, we have the largest selection of plus size prom dresses in the state! Strut has always believed in empowering our clients by making sure that they can be their most authentic selves, and prom is absolutely no exception. We firmly believe that no one should be left out of getting the perfect prom gown because of their size.
Our brand-new prom collection ranges in sizes from 0-38 with the gowns fitting truer to size. What that means is the size on the gowns tag is the size that you can expect the gown to fit as. In most instances, formal gowns tend to run rather small. For example, we usually recommend ordering at least two sizes up from your pant size; for example, if you're a size 20 in pants, we'd order a 22. Fortunately, with our size inclusive prom gowns, the stress of ordering is eliminated. Every gown in our prom collection is off the rack, which means you can take it home the same day!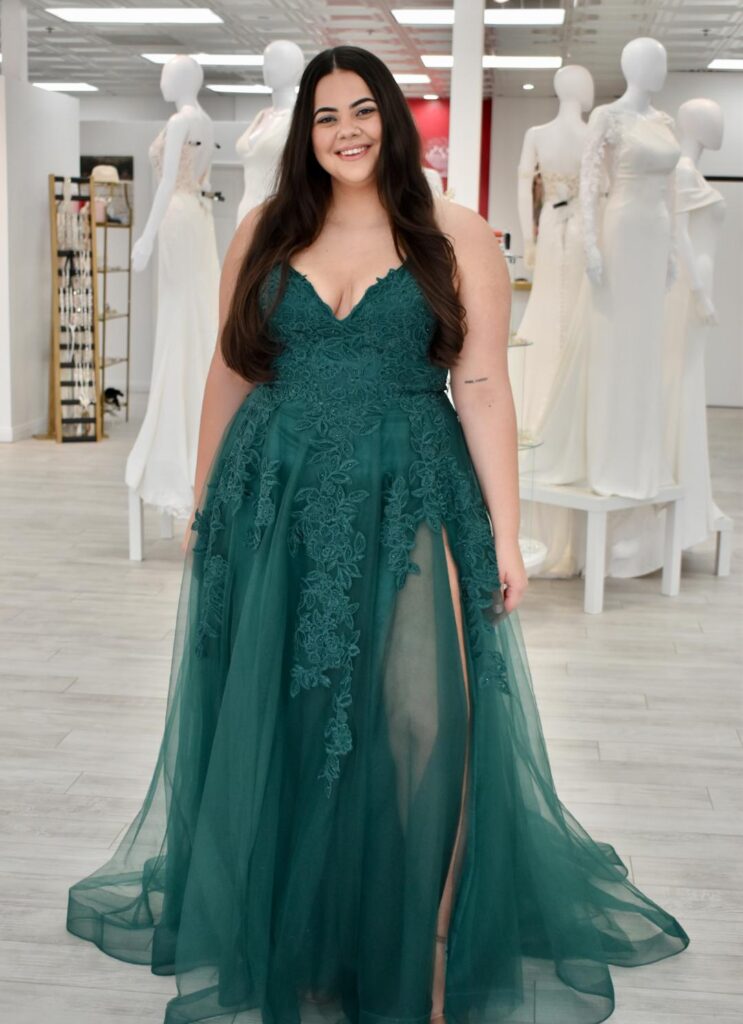 Pricing for our gowns range from $199-$699, depending on the style of gown. We use the same thought process as we do for our exclusive designer wedding gowns; the prices of gowns are NEVER based on size, unlike some other formal wear department stores. If the pricing seems a little out of range, no need to fret. We've got it covered! After you say 'yes to the prom dress', you can either pay in full and take the gown home or put down 25% of the purchase and pay off the remaining balance within the following 30 days!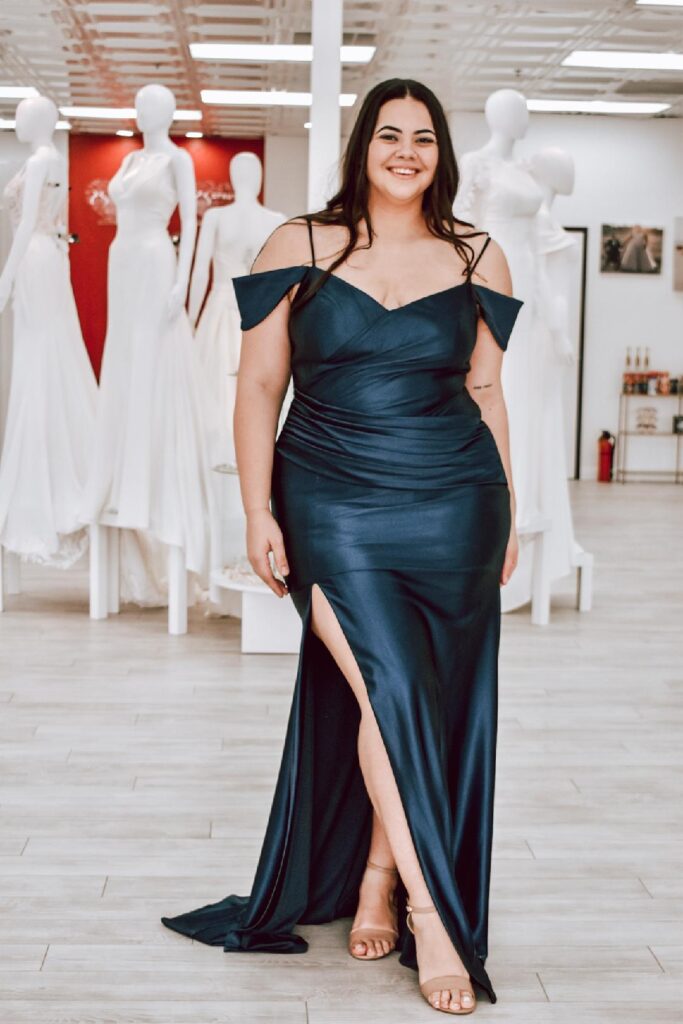 Sometimes the whole prom shopping experience can get a bit confusing and overwhelming; even this blog is a lot of information to take in all at once! But not to worry because that is what our stylists are for. Our stylists here at Strut are the experts in their field and can cater to any age and size, always making sure that their clients are feeling beautiful and confident in everything they wear. Whether you decide to book a free social occasion appointment or our Strut Exclusive paid Prom Premier Party Experience, you are guaranteed an expert stylist to help you find a prom gown that is both comfortable and fabulous. It's the top-notch service you most definitely won't find anywhere else.
Make Strut Bridal Salon in Chandler, Arizona your one-stop shop this upcoming prom dress season! All our welcome and we will make sure that you leave our store with perfect prom dress to dance the night away. Looking to make prom dress shopping a party? Book our Prom Party Experience, the area's only totally private prom suite shopping experience. You'll have a huge private space for prom dress shoppers and their guests, up to 10 people, with a non-alcoholic version of our signature Strut Pink Drink, sweet treat and a Senior Prom Stylist. Cost: $200