While our California and Arizona bridal stores are on "pause" during the Coronavirus pandemic, we know that brides are still moving forward with their wedding planning for fall 2020 and spring 2021. And we want our future Strut Brides to know that we are here for them, even if we can't be BFFs in person. Yet. So we've just launched new Virtual Wedding Dress Shopping Appointments in our Long Beach, California and Tempe, Arizona bridal stores.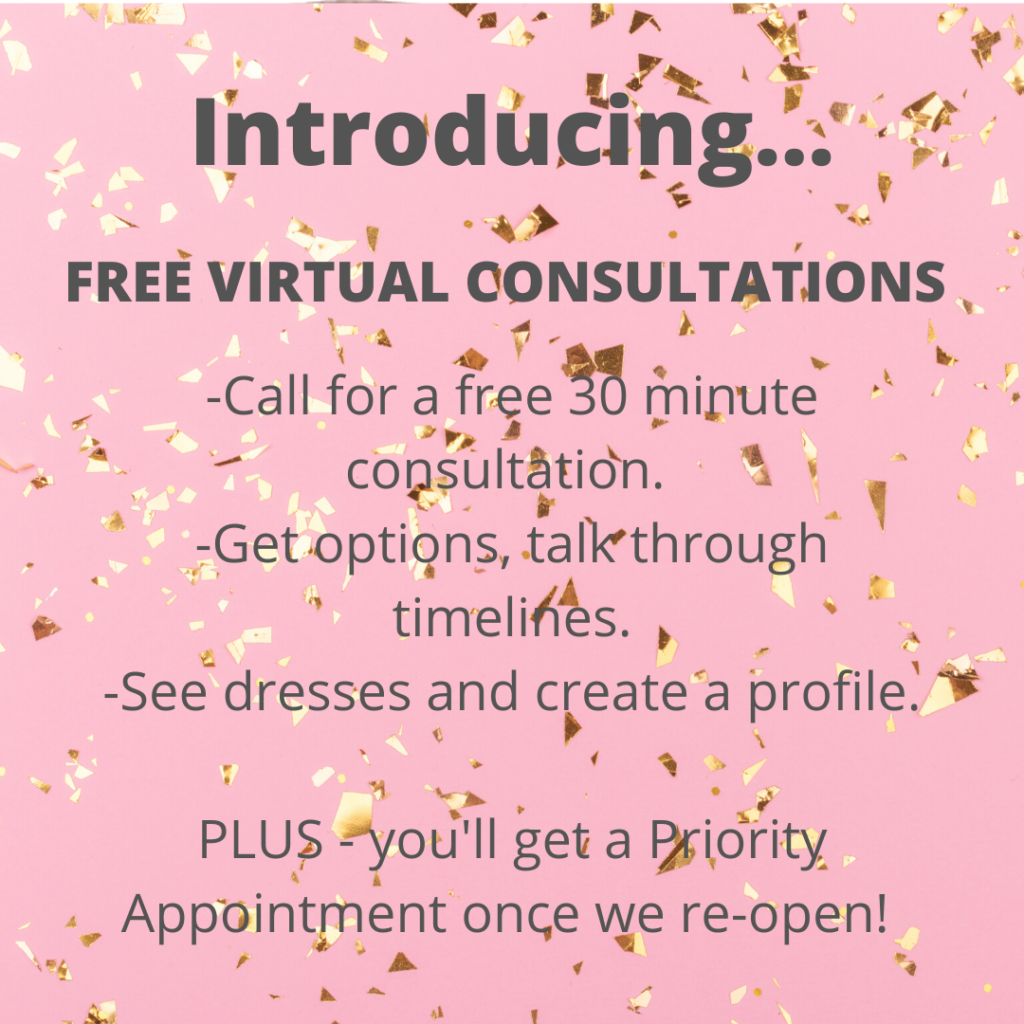 Here's how it works: get ahold of us to book this thirty minute FREE virtual consultation. We'll Facetime you, call you via FaceBook, Google call, or even Zoom. We'll get you in the system, talk about your current wedding plans, review wedding dress ordering or purchasing timelines, and then the fun really starts… We get to look at bridal gowns!
Better than just pinning to your board, we'll hand-select bridal gowns tailored to your tastes, budget and timeline, get feedback and curate a collection of gowns just for you. We'll add your favorites to our system so when we're able to reopen, it'll be so fast to find your dress! Plus, if you do a Virtual Bridal Consultation, you'll get a Priority Appointment – first access to the bridal gowns – once we reopen!
If you're a bride getting married this fall or spring and need to order bridesmaid dresses, we're offering these for you, too! We'll show you styles and colors and get your whole party ordered.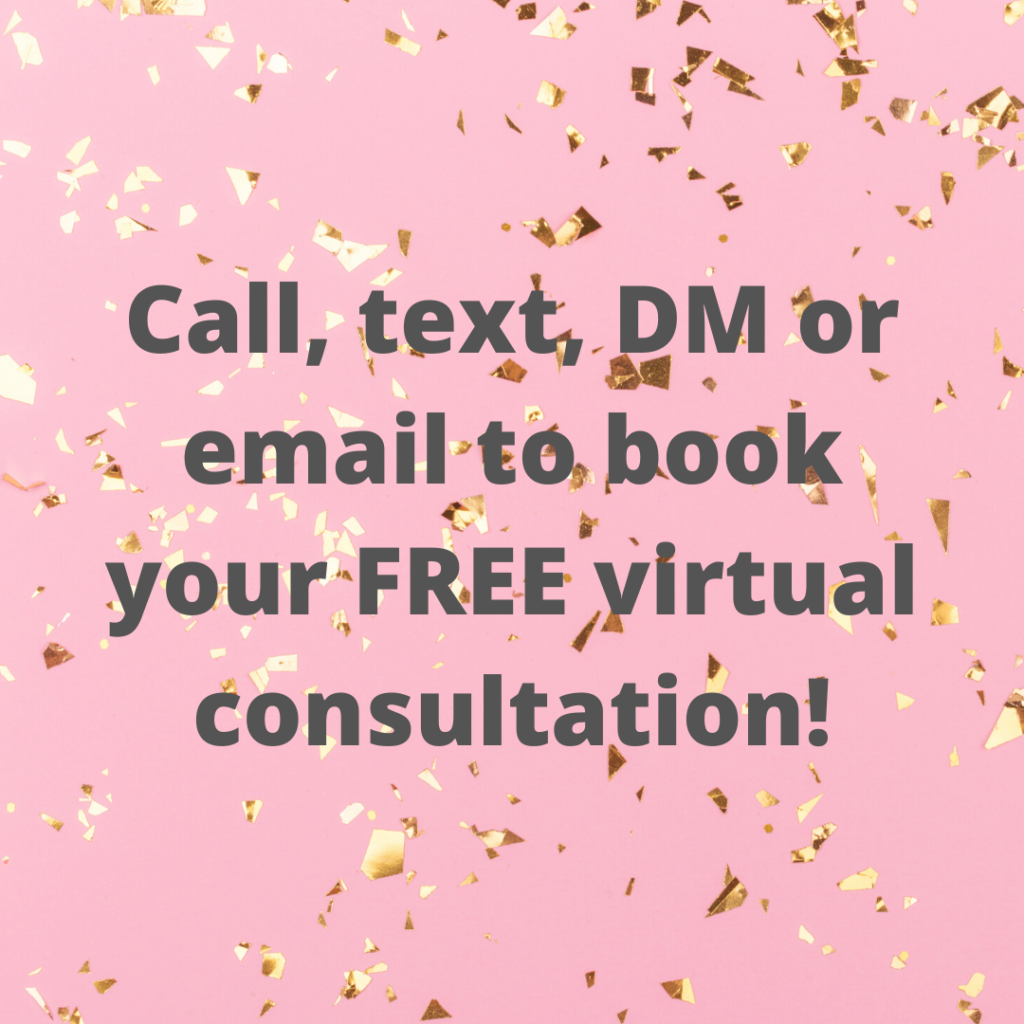 There are a million ways to schedule this, but the easiest way is to call us during our current phone hours. Both locations have staff available to answer questions and book virtual bridal consultations on Mondays, Tuesdays and Thursdays from 9am to noon in our California and Arizona locations.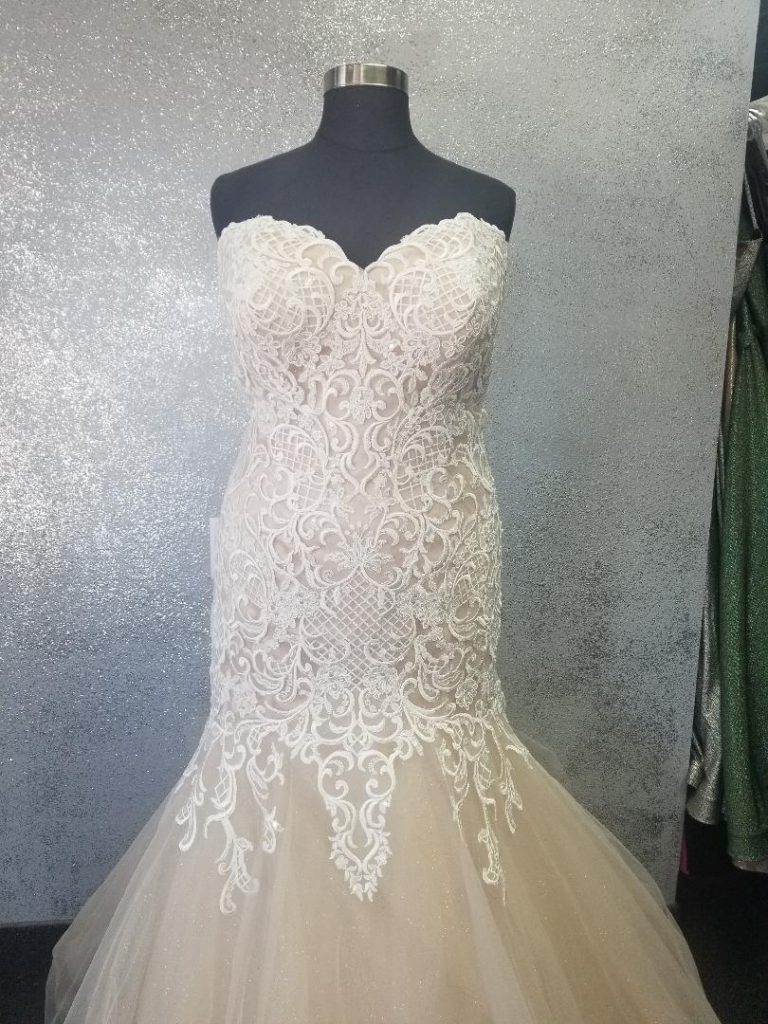 We just got in a TON of new plus size wedding dresses – brand new! – for our Spring 2020 collections. Our stylists are so excited to show them to you! Give us a call today to book one of our FREE virtual wedding dress shopping appointments!