We are so excited for the several new plus size wedding dress arrivals in both our Long Beach and Tempe bridal stores. However, we were super excited about this natural waist ballgown wedding dress with horsehair trimmed giant ruffles. It's a super dreamy wedding gown and perfect for a rustic style wedding–just throw some cowboy boots on! Or if you want a really soft look you can add a 3D flower sash around the waist. Its shown here in Pearl with Ivory lace, but it also comes in Ivory or white as an option. It can be ordered up to a size 32 and is now available at both locations to try on.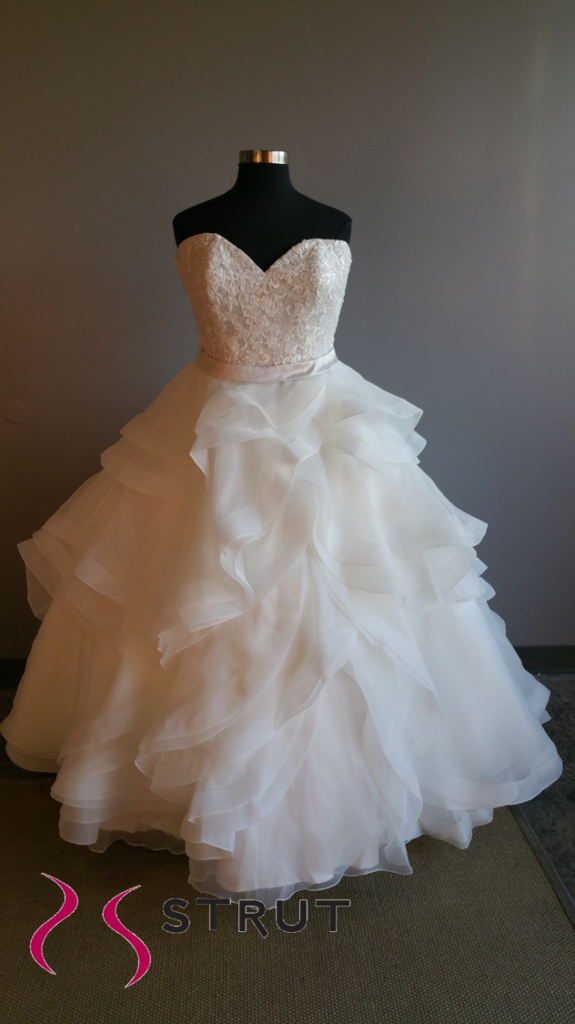 We love to give our curvy brides options, so  we added a 3 ring hoop skirt under the wedding dress to give it the most dramatic flare, and it was an amazing touch. If you don't want the super fullness of the hoop skirt this wedding dress is also great without a slip underneath. You can see the difference with (above) and without the added petticoat (below).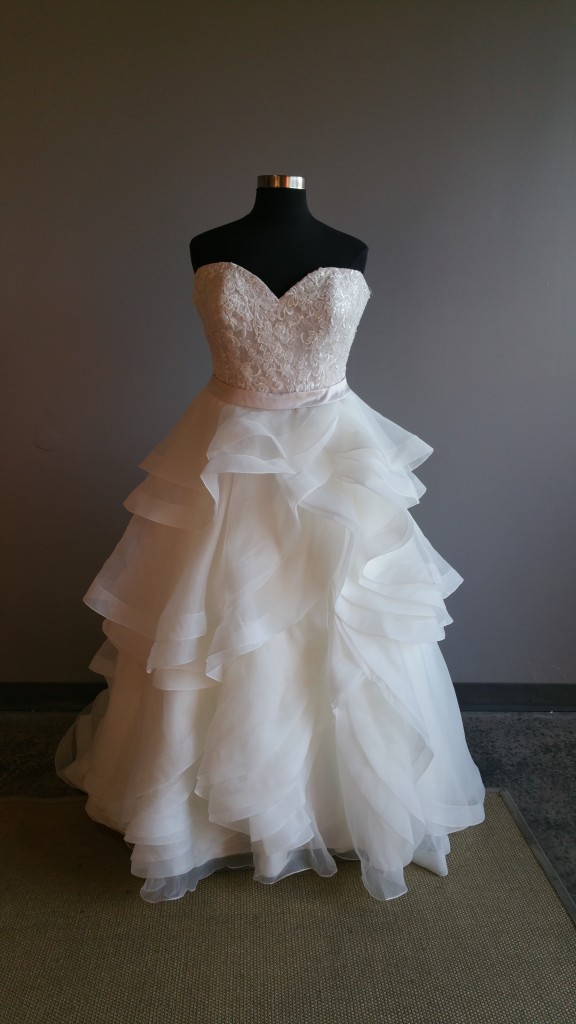 Another great feature of this plus size wedding dress is the lace bodice that has clear sequins. In great lighting the dress will shimmer when you move. The sweetheart neckline is always flattering and gives great coverage. It also has a satin sash that can also be dressed up with a sparkle belt or by adding a sparkle applique to the sash.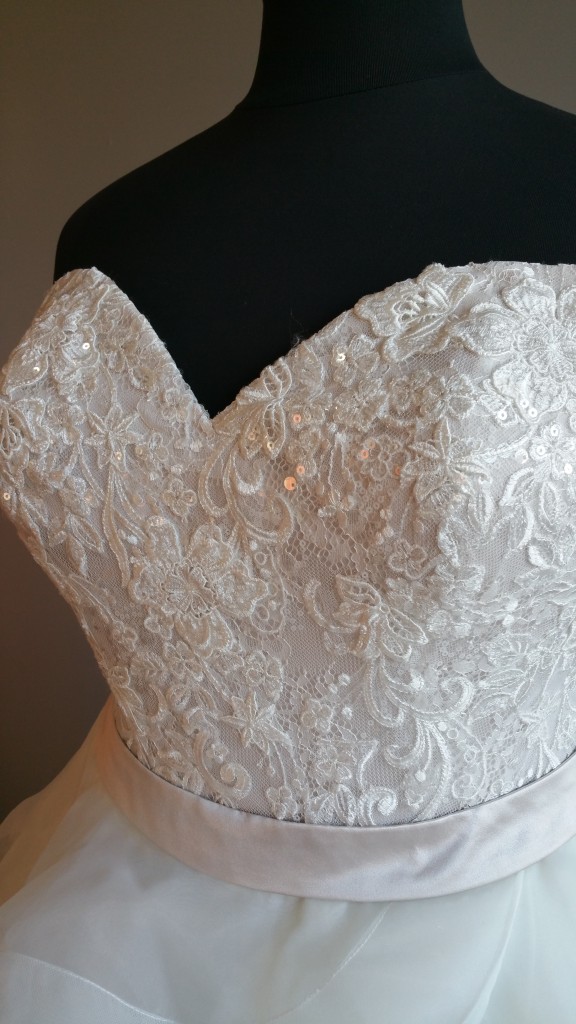 The back of this dress is so dramatic and lays out beautifully. The front ruffles on the dress are a little asymmetrical; however, the back is straight across. You also get button covered zipper and train that has great length to it. This dress is definitely eye catching and because of the full skirt, it's flattering on most curvy brides.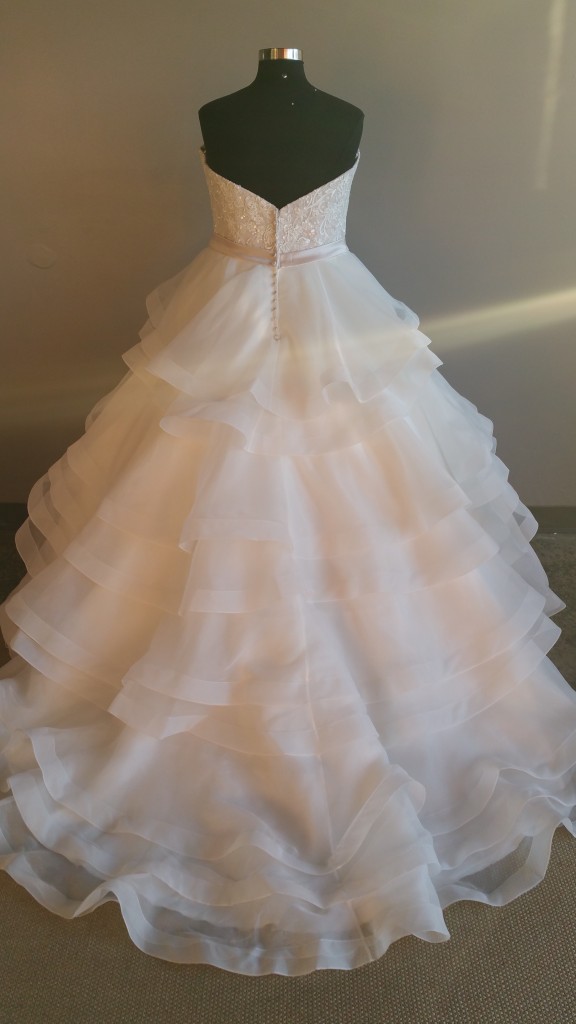 If you think this is the perfect wedding dress for you, call to schedule an appointment at either our Long Beach, CA or Tempe, AZ wedding dress store locations. We would love to have you shop with us and let us find you the perfect dress. We pride ourselves in giving our curvy brides the ultimate bridal shopping experience. Trust in us to help you look beautiful!