Our Tempe, AZ bridal store is so excited for PROM 2017! Yes, prom shopping is here, and today we want to talk about 2017 plus size prom dress trends! Here are our favorite three plus size prom dress trends: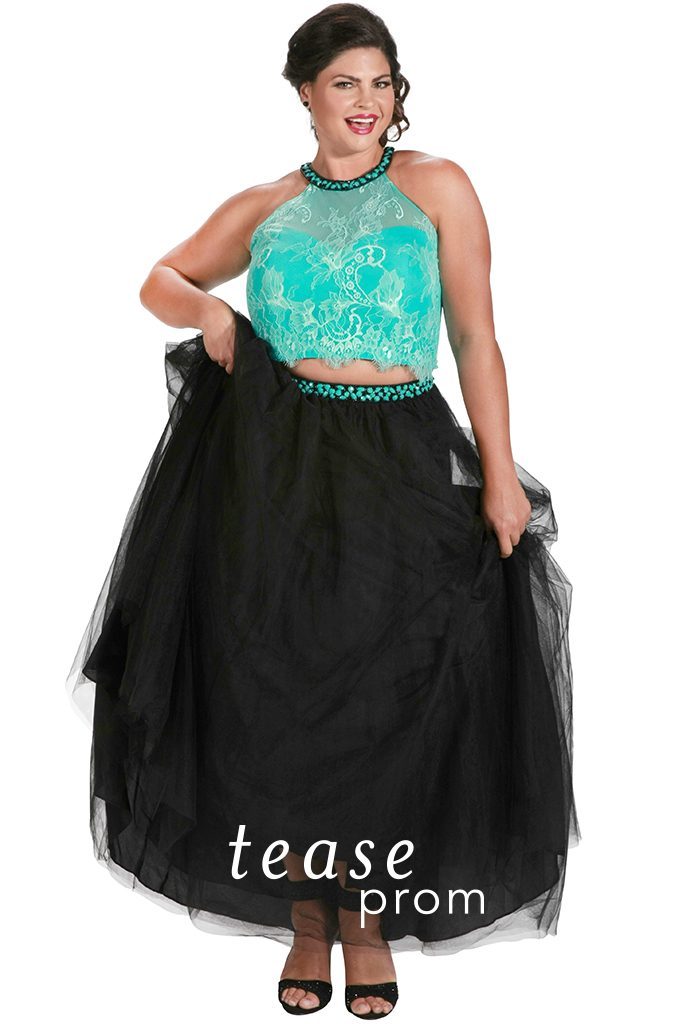 Two piece plus size prom dresses! Yes, you totally can pull off a two piece prom gown. We've had this super cute two piece prom dress on and we all fell in love! Think you can't pull of a crop top? Not true! You can show off as much as you want, but if you're more modest, this top is perfect. On shorter girls it shows just a tiny sliver of skin, just a peek. Our testers felt totally comfortable rocking it! They also loved the beaded on the neckline of the lace halter top and the top of the full tulle ballgown skirt!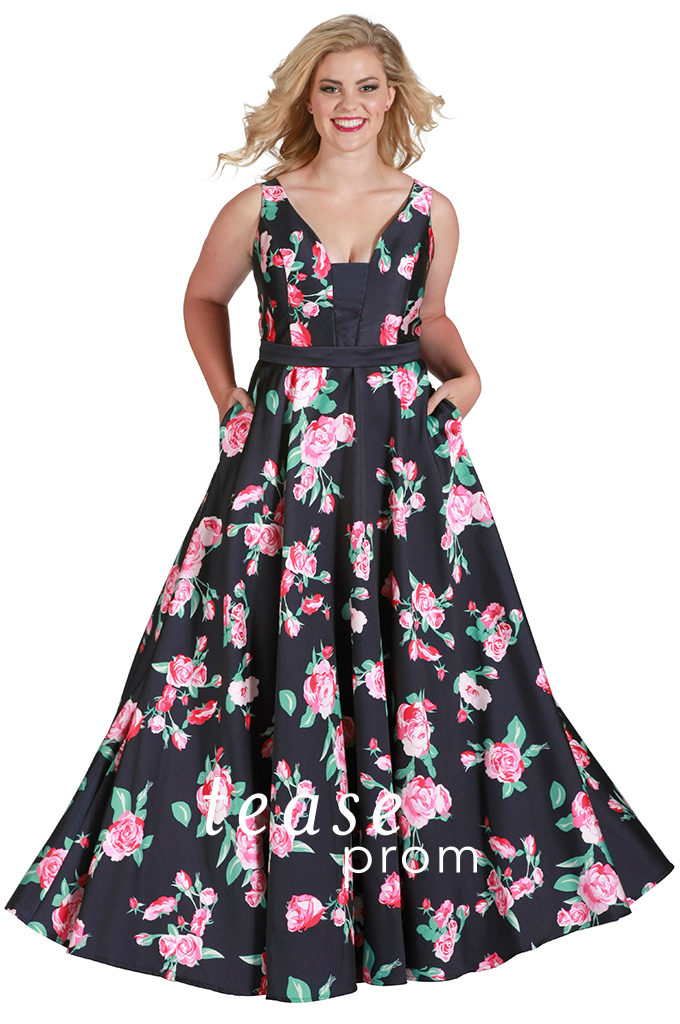 Floral prom dresses are another big trend! We're in love with this navy one from Sydney's Closet. It has a super cute v neck design that doesn't go too low (dress code!), a really nice defined waist, and POCKETS! Yes, a plus size prom dress with pockets! Super cute!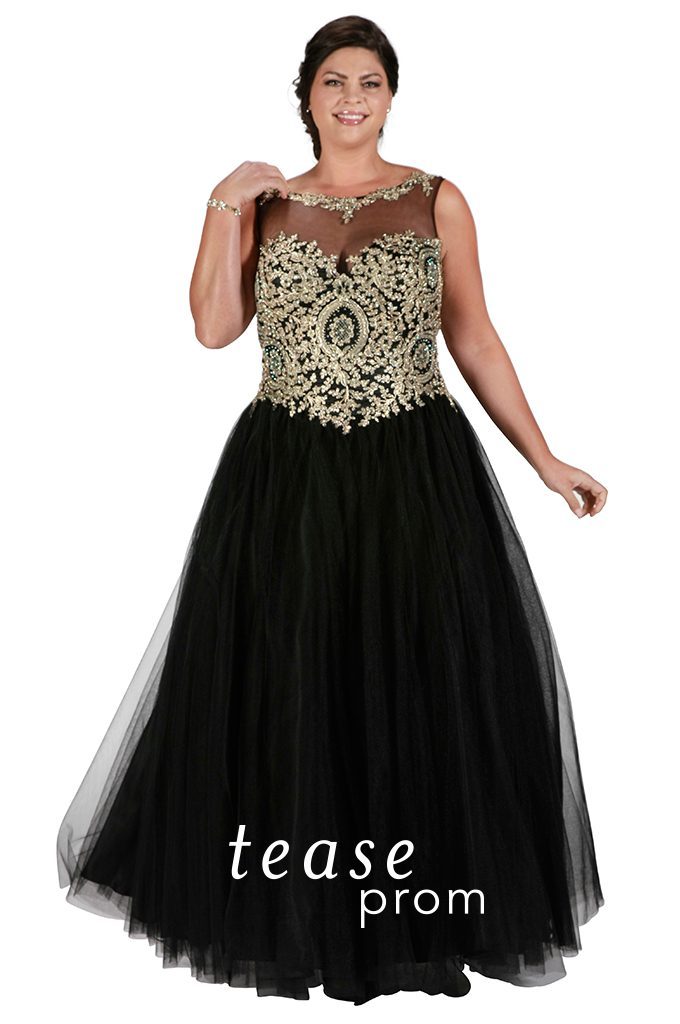 The third of our 2017 plus size prom dress trends is illusion necklines. For years our girls have been asking for more prom dresses with straps and sleeves, and finally the designers are hearing you! Here's the one example of an illusion neckline. The embroidered detail is so pretty, and you don't even have to find a neckline! We carry illusion neckline prom dresses in everything from ballgowns, like this one, to simple, flowy alines.
Remember, Strut carries one of a kind plus size prom gowns that are all sold right off the rack. We have the area's largest selection for girls sizes 12+. We recommend shopping early for the best plus size prom dress selection, and appointments are highly recommended. Our prom gowns range from $99 – $450. Ask about our 30 day payment plan!