Don't save the "good stuff" for just special occasions, ladies–you should rock pretty lingerie whenever you want to! Whether you're looking for something special for your wedding night or honeymoon, a favorite holiday, or just to treat yourself, we've rounded up three great website for truly pretty plus size lingerie that doesn't cost a fortune!
One of our favorite sites is Hips and Curves. If you sign up for their website you'll be notified of their great sales and weekly specials. We think their quality is good and the design is stunning. They have truly sexy stuff with a great selection of pretty bra and panty sets.

Another site that is less well known is Angelique Lingerie. They also have a tremendous selection, but they don't have many sales and deals as Hips and Curves does.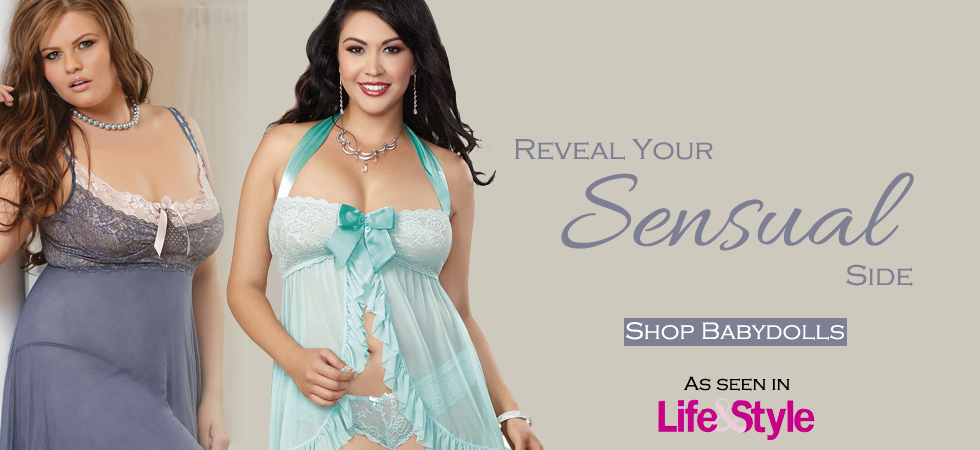 Another site we like is Love Fifi. If you read their website, it has a really cheeky, fun personality.  They also carry some styles to size 6X. We noticed that some of these lingerie sites carry the exact same things at different prices, so it pay to shop around and compare shipping rates as well.
Lingerie and bra designers are a lot like wedding dress designers in that they most always have their own size charts and are cut differently from one another. To save yourself time and trouble, you might want to order two sizes to try on at home and then return the size that doesn't work. With so many free shipping offers and free return policies, this makes lingerie shopping so much easier (try it with bathing suit shopping, too, and we promise you won't hate that yearly chore quite as much!).
If you have a favorite plus size lingerie website, we'd love to hear about it. Leave us a comment so we can pass the info on to our awesome brides looking for sexy plus size lingerie!