Your wedding dress is absolutely perfect in your eyes; it's why you said yes! Chances are, though, there are just one or two little things that you'd love to add or change to make it completely incredible. Enter the seamstress, the one who's going to make your wedding gown even more perfect then it already is. Whether it's adding a sleeve, bustling your train or making small adjustments here and there, alterations are the absolute key to making your dream come to life. Here are three things to know about wedding dress alterations for brides and their parties.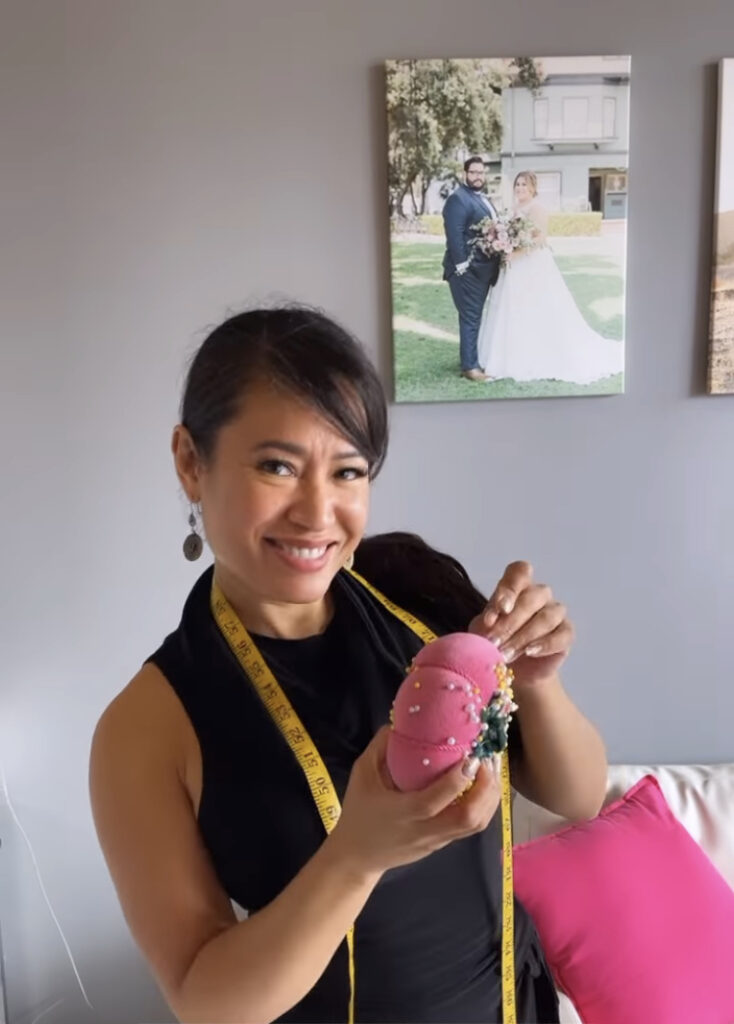 Everyone Needs Them
When coming in to shop for your wedding gown, don't be surprised to hear that alterations need to be done to a wedding dress. There is always something that needs to be done to a wedding gown to make it absolutely flawless. Things such as bustling up your train for the reception and hemming the bottom to make the gown the perfect length are almost always a given. Very rarely does a wedding gown need absolutely nothing done to it. Same goes for bridesmaids dresses, too. Well, maybe not the bustling of an elegant, elaborate train part, but the hemming for sure. Your bridal consultant can give you an idea of the amount of alterations each different wedding gown would need for you.
Set Up Your First Fitting at Least Three Months Before the Wedding
Scheduling is everything when it comes to planning a wedding. Setting up your alterations are no different. Standard bridal alterations take place over the course of three appointments, also known as fittings. No matter what you need done in alterations, you want to schedule your first fitting at least three months before your wedding. If your traveling for your wedding, you'll want to use your travel date (day you fly out, day you're driving, etc.) as the event date. This way the seamstress can guarantee that everything will be done by the time you are ready to travel. Also note that many bridal stores, including ours, will only alter wedding dresses purchased in our bridal store.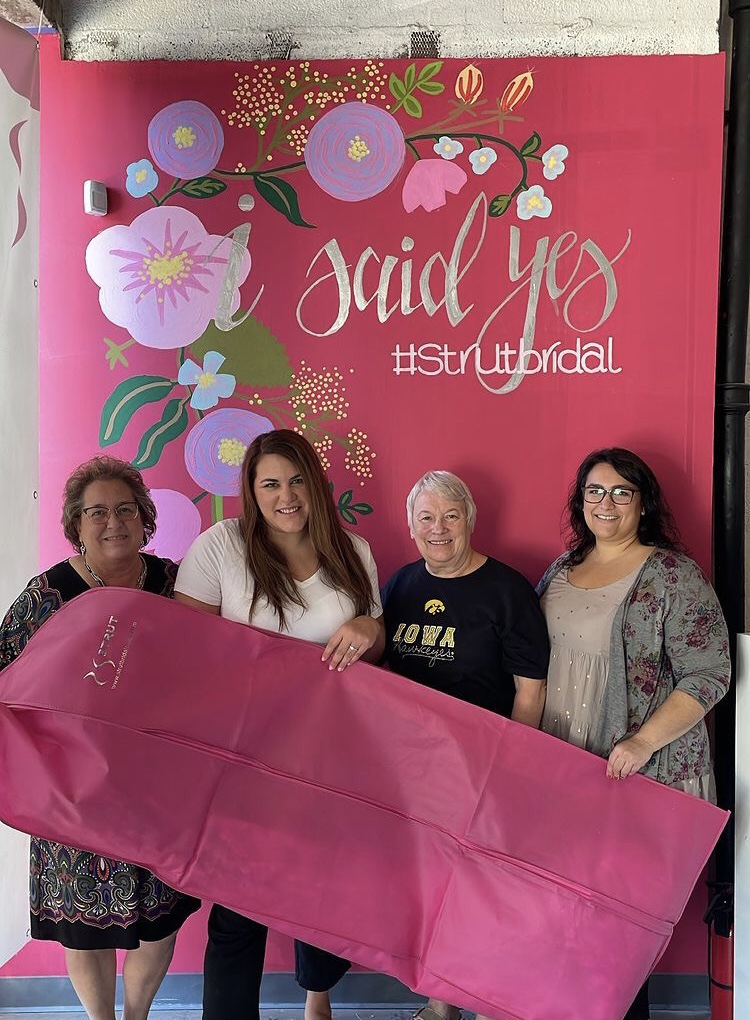 Alterations are not included in the price of the wedding gown. This is due to the fact that every wedding gown is uniquely different and thus require a different approach to altering. On average, prices for alterations range from $300 – $800. This is based on what you would like to get done and what exactly the seamstress is working with. Here at Strut, the seamstresses we work with are independent contractors who set their own prices. If you are given their contact information, you can always reach out to the seamstress before booking your first fitting and get a quote. You may also be able to set up a consultation fitting, in which you and the seamstress can go over costs together.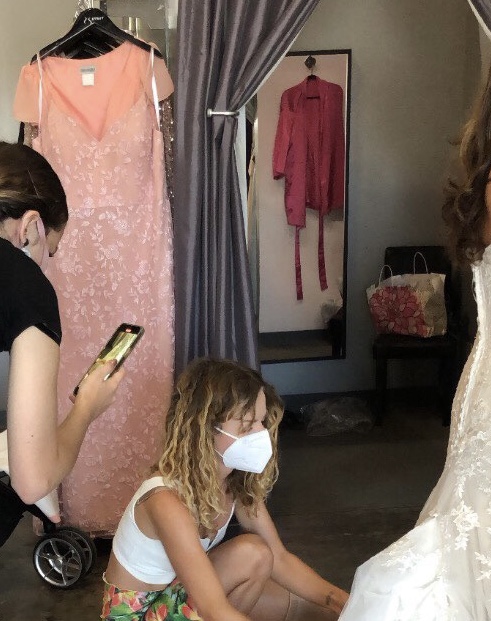 Remember, you usually do not have to use the seamstress that is contracted by the bridal store, but you should do a lot of research if you are going to use your own seamstress for alterations! If you have any questions about wedding dress alterations, leave us a comment below!