Have you been dreaming of the perfect wedding dress for years? Do you know exactly what you're looking for, or are you lost and have no idea where to begin? Finding the perfect wedding dress can feel overwhelming at first, mainly because there are so many different styles, materials, and shades of white to choose from. But before diving right in, there are a few things you should keep in mind. Determining a budget, searching for style inspiration, booking a few appointments ahead of time, and preparing for the appointment are all important things to consider when you're ready to start dress shopping. Continue reading below for a detailed guide to help you find the perfect dress for your big day.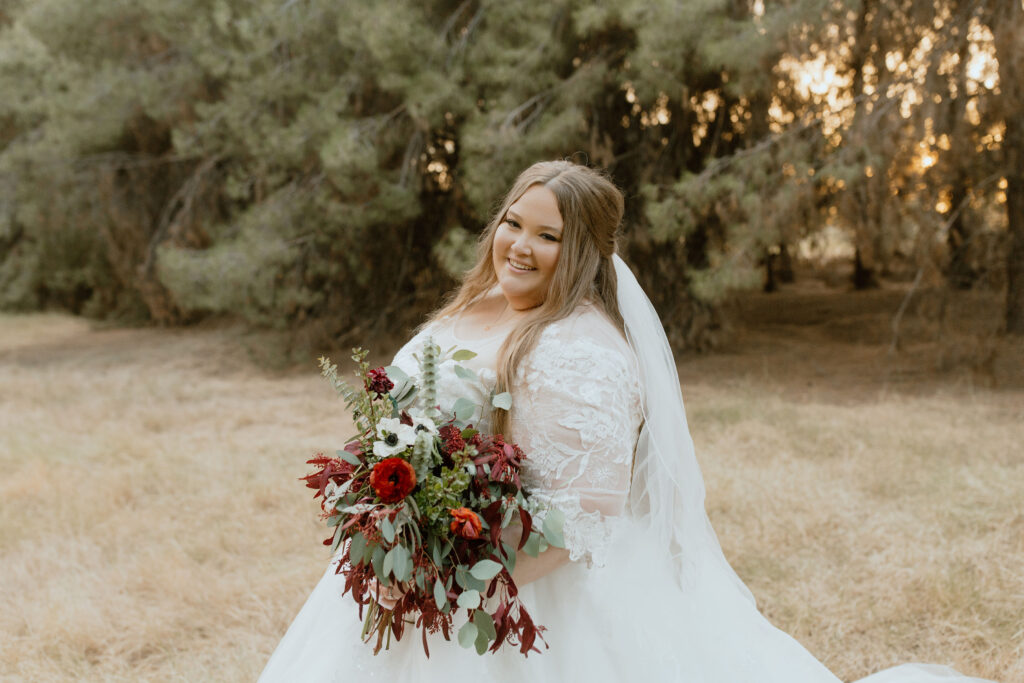 Determine Your Budget
First, you need to establish a realistic budget to stick to. Before jumping right into dress shopping, decorations, and all the other details that come with planning a wedding, having a strict budget in place will only help you in the long run by not overspending. Give yourself a set number of what you can spend in each category. These categories can consist of attire, venue, decorations, food or beverages, entertainment, and anything else you might want to designate a certain amount of money from your budget.
It's no secret that weddings can be costly, especially in the current economic state we live in today. According to Wedding Stats, the average wedding dress in 2022 costs between $1,000 to $2,000 which varies depending on style, brand, and different add-ons. To help cover the costs of your wedding, it's important to look into all the helpful options available to you. If you and your partner are current homeowners, consider applying for a home equity loan. This is a great way to use the equity you've built up in your home as collateral to borrow money to put toward your wedding expenses. It's also a safer way to help pay for the wedding expenses versus putting it all on a credit card. Knowing exactly how much you can afford and how to pay for the wedding ahead of time will make a tremendous difference because the last thing you want to do is overspend and get stuck with a huge debt.
Search for Dress Inspiration
Because there are a million dresses out there, it's important to find a few different styles you like before trying them on. Having a few styles, materials, and colors in mind will allow your bridal consultant to get a better idea of how to help you select which dresses to try on. A few style options to explore are A-line, ball gown, sheath, trumpet, mermaid, and empire waist. Popular fabric ideas to look into are lace, silk, chiffon, and tulle. Don't forget to try on a few different colors, such as white, ivory, and off-white dresses. Having multiple dress ideas is also important just in case one style does not look right for you. Be sure to search for long sleeve wedding dress options for inspiration as well, especially since your wedding is taking place in the winter. If you can't find a long-sleeve style you like, consider other layering options to add on top of your dress just in case you get chilly. Once you have a list of dresses in mind, it's time to book an appointment to go try on your options.
Book an Appointment
You must give yourself plenty of time before your wedding day to find the perfect dress. Some bridal experts suggest at least 9 months in advance is when you should start shopping for your dress because it may take some time to find the perfect one, or if alterations are needed. When you start looking for different bridal shops, be sure to look at the reviews in order to find a well-respected and reliable shop. When you're looking to book an appointment to try on wedding dresses, be sure to call ahead to make sure they have your desired dress styles and size in stock so you're not wasting your time. Some bridal shops will require a deposit fee to book with a dedicated stylist, so be prepared to figure this into your budget as well.
Prepare for the Appointment
Coming prepared with all the necessities for your appointment is something some brides might overlook or forget. You must bring undergarments, such as spanks, sticky boobs, or anything else you might want to wear underneath your dress. You might also want to consider doing a test run of your desired wedding day hair and makeup glam for your dress appointment. This is crucial because it'll give you a better idea of what the dress will look like when you're all dolled up. Don't forget to bring your wedding crew. Bridesmaids, family, and your future family are some of the most special people to share this exciting day with. To make it more fun and memorable, consider going out to lunch or dinner after your bridal appointment to celebrate this exciting time with your loved ones.
For more help with finding your perfect wedding dress, call us today at 602.252.4414 and let us help you shine.