When Ariane came into our Tempe, Arizona, bridal store and told us she was looking for a custom red wedding dress, we said, YES! Even if we may not have the exact dress in store at the time, we are always committed to making your dream dress a reality and with Arianne, it was no different!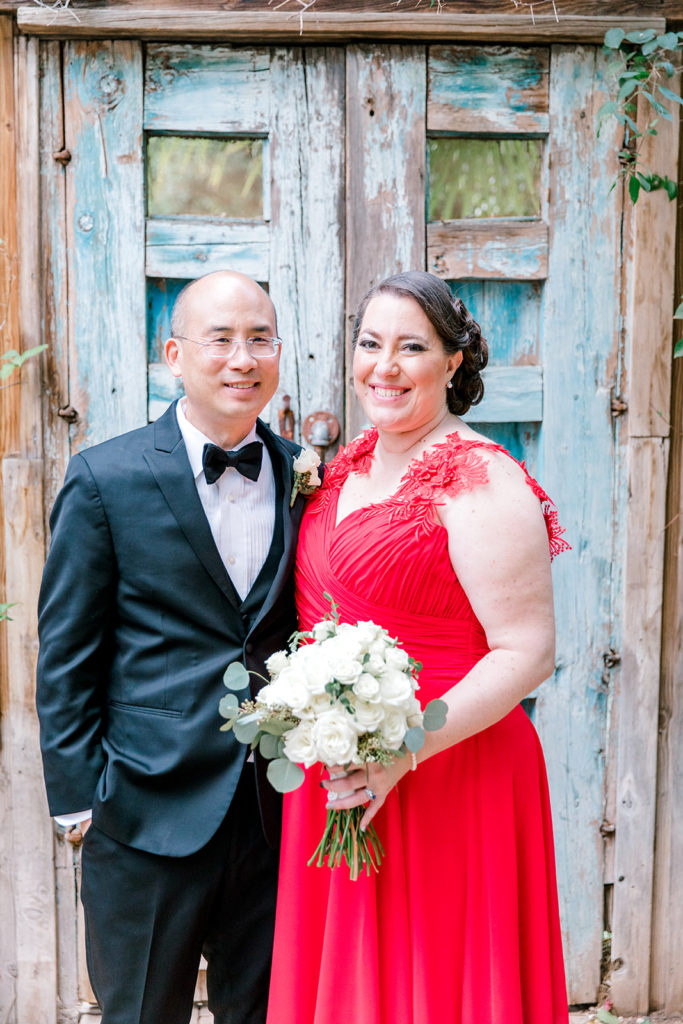 She ended up choosing a stunning and comfortable social occasion gown that we ordered in red with a gorgeous ruched bodice. Ariane also created a custom floral sleeve that added a bit of detailed bling and texture. The custom sleeves were created with extremely detailed lace appliques that even featured tiny pearls in the centers of the flowers. Ted and Ariane were married February 29th, 2020.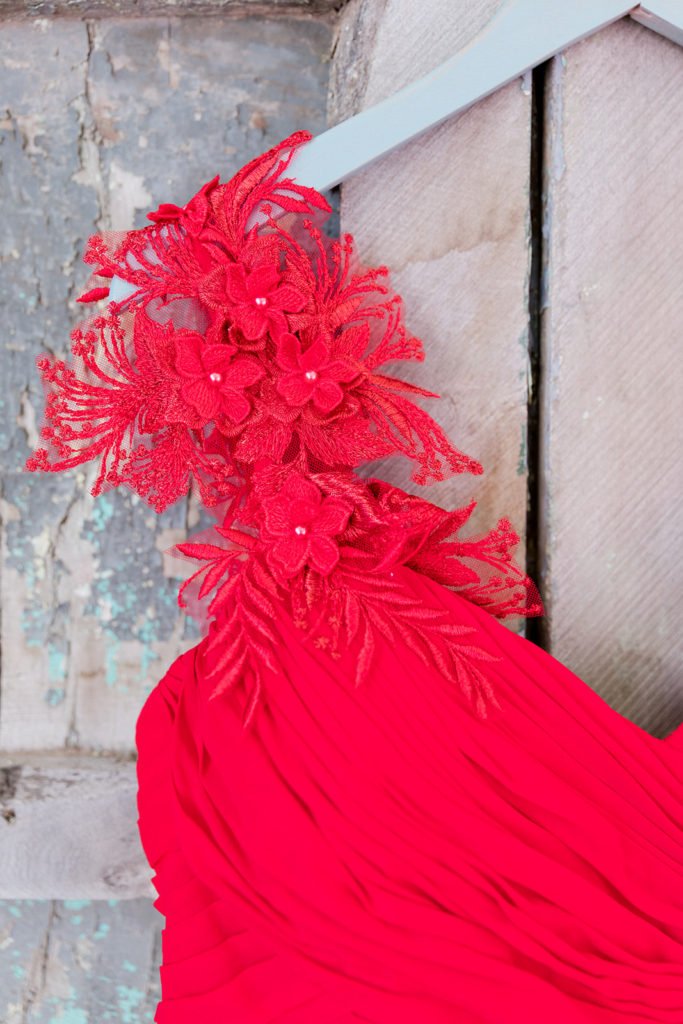 Ariane's bridesmaids even participated in the beautiful red theme by wearing red shoes underneath their pretty grey dresses. Ariane herself paired the dazzling red gown with an adorable pair of grey and white vintage heels!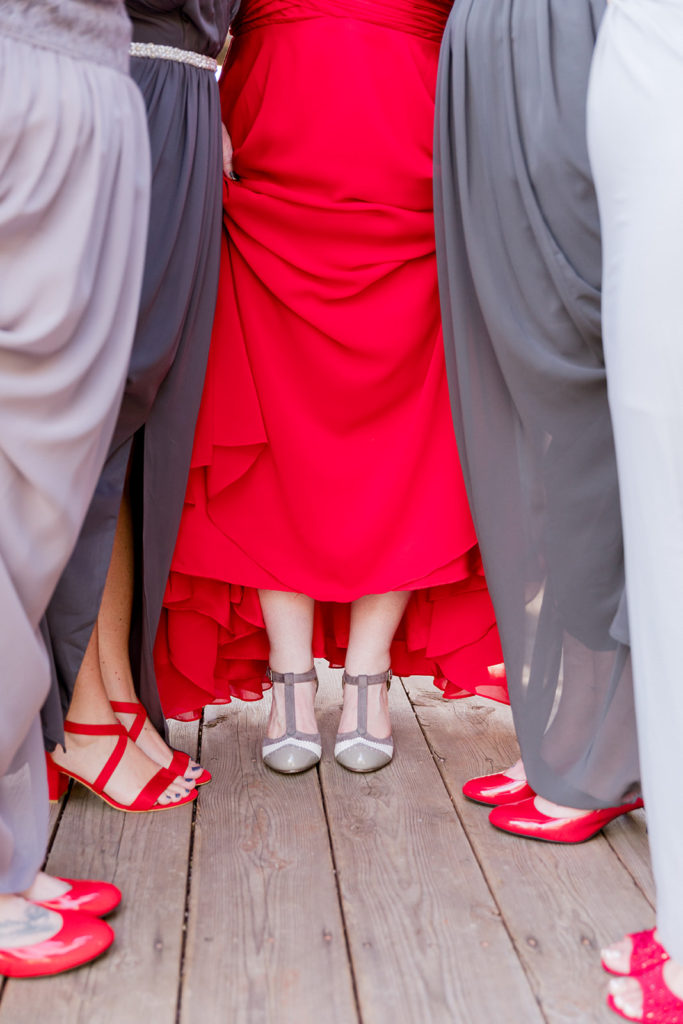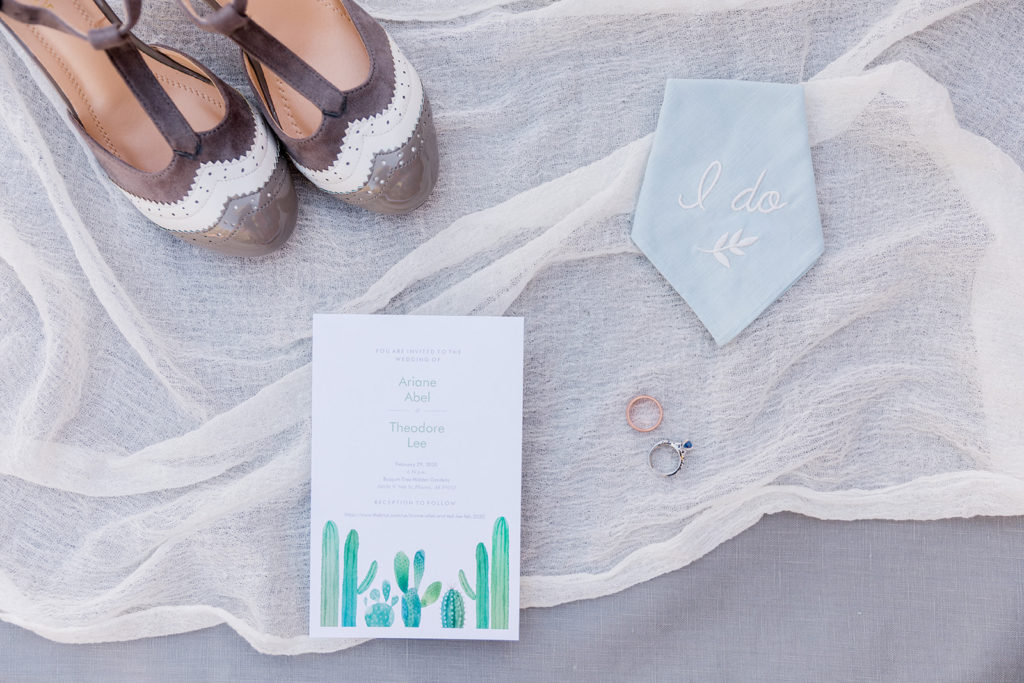 All the time we have brides that love the wedding dress but envision it a little bit more customized, like adding a full sleeve or even pockets. In each store we have a preferred alterations specialist that is there to help make every little wedding dress dream come true. Talk to your Strut Bridal Stylist to find out how to customize your wedding dress.
After she got all her custom red wedding dress details done through us, Ariane married Ted at the stunning Spanish style venue, A Boojum Tree. The impressive venue features lush gardens, twinkling lights, and a classic fountain at arc of the ceremony site.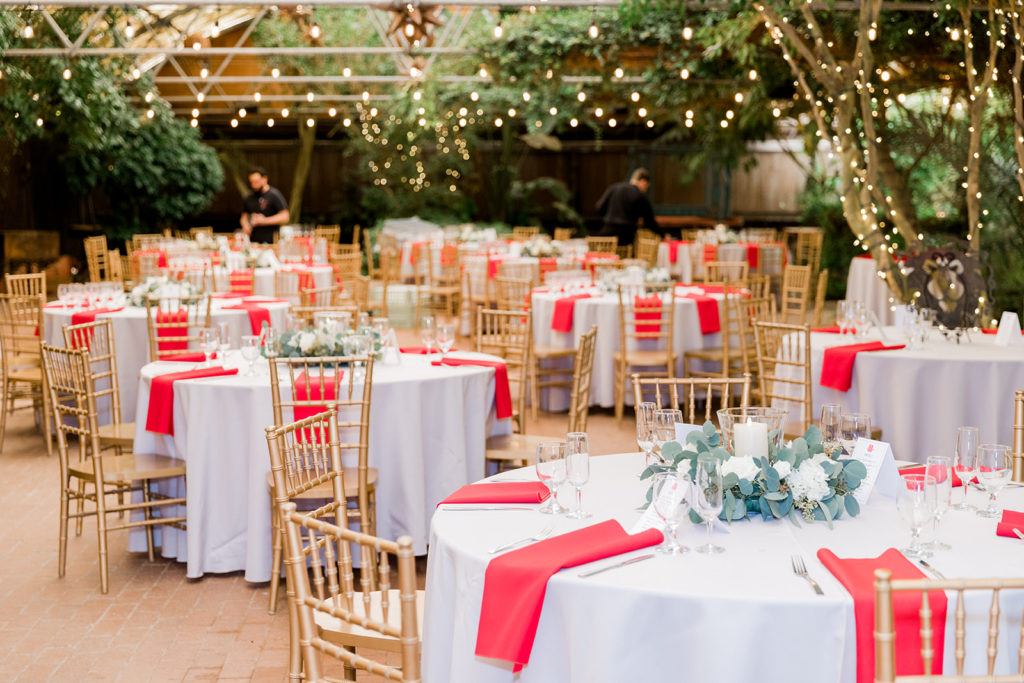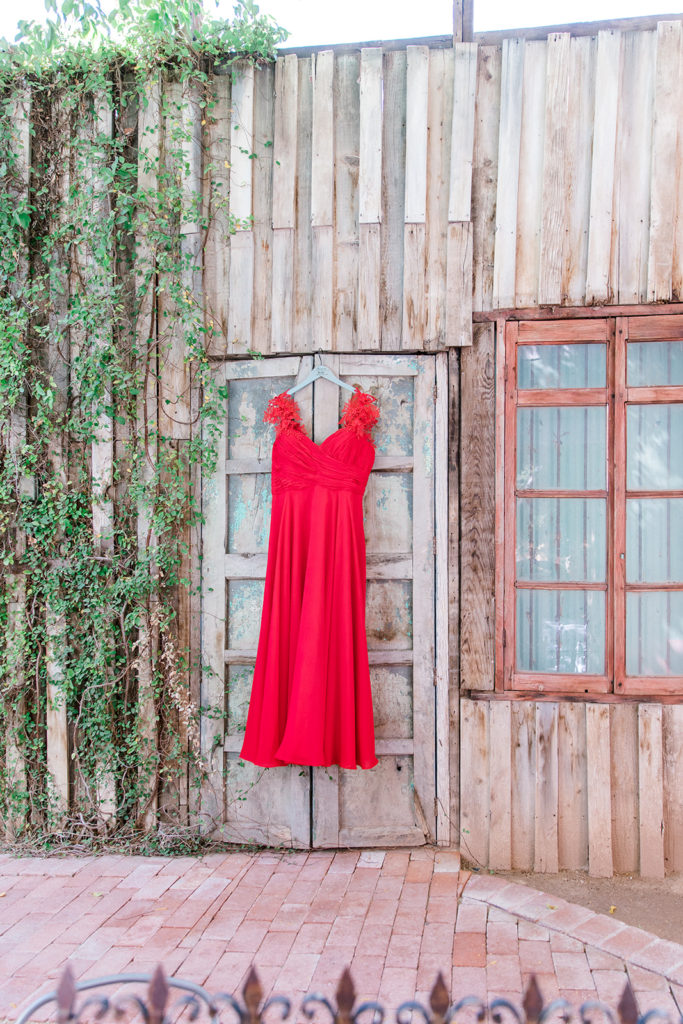 Their wedding was full of unique specifics that showed off the things they love together! From dinosaurs at the dessert to the brilliant red color displayed at every table, Ariane & Ted's wedding was one to remember!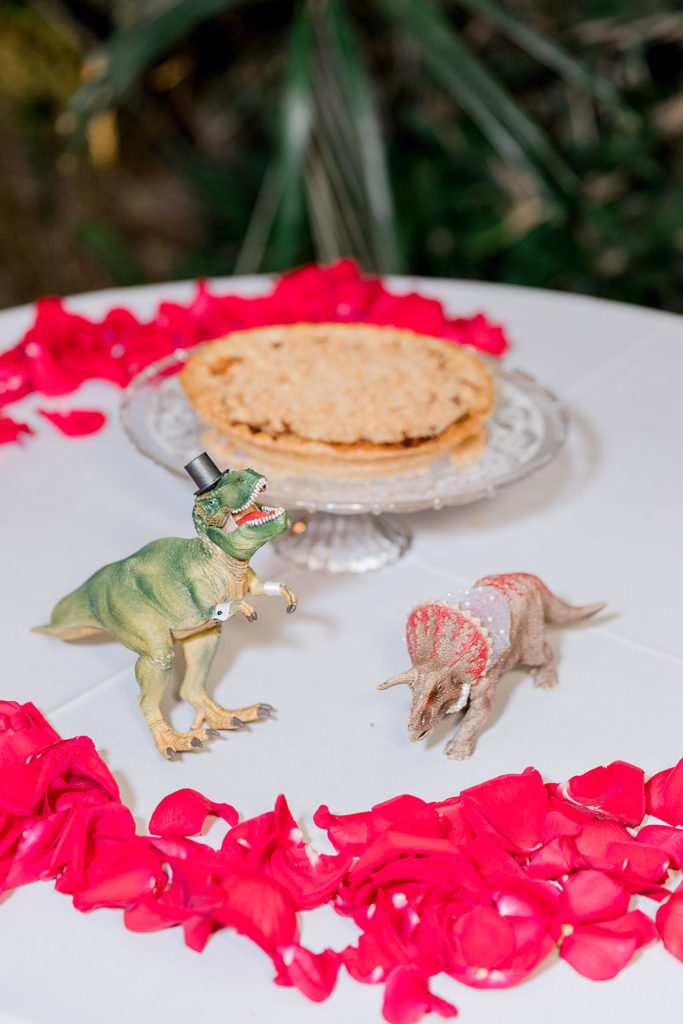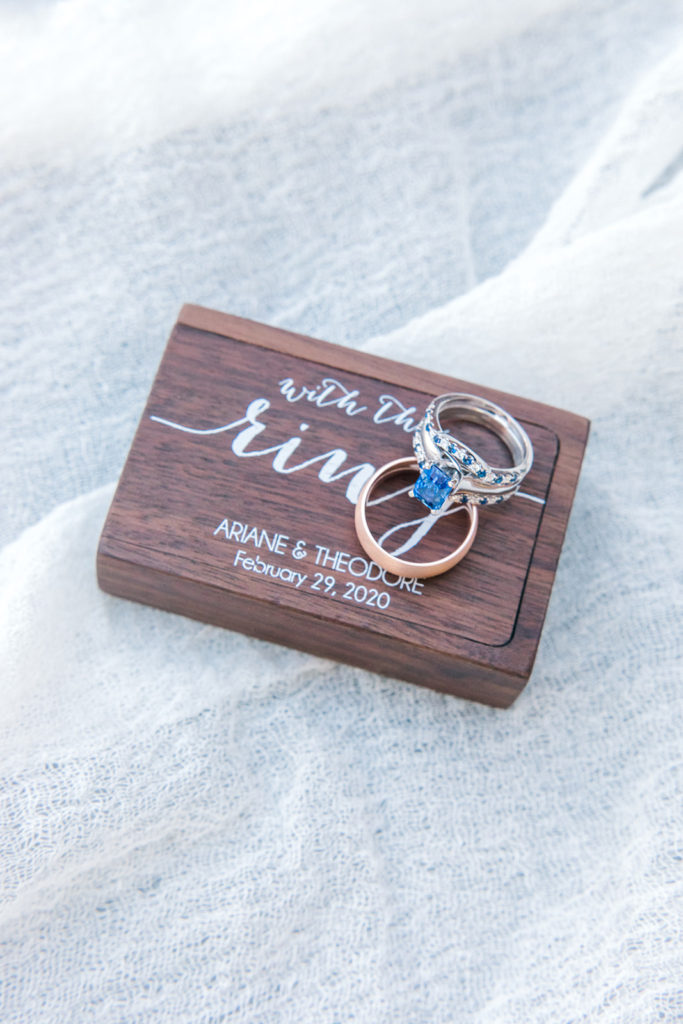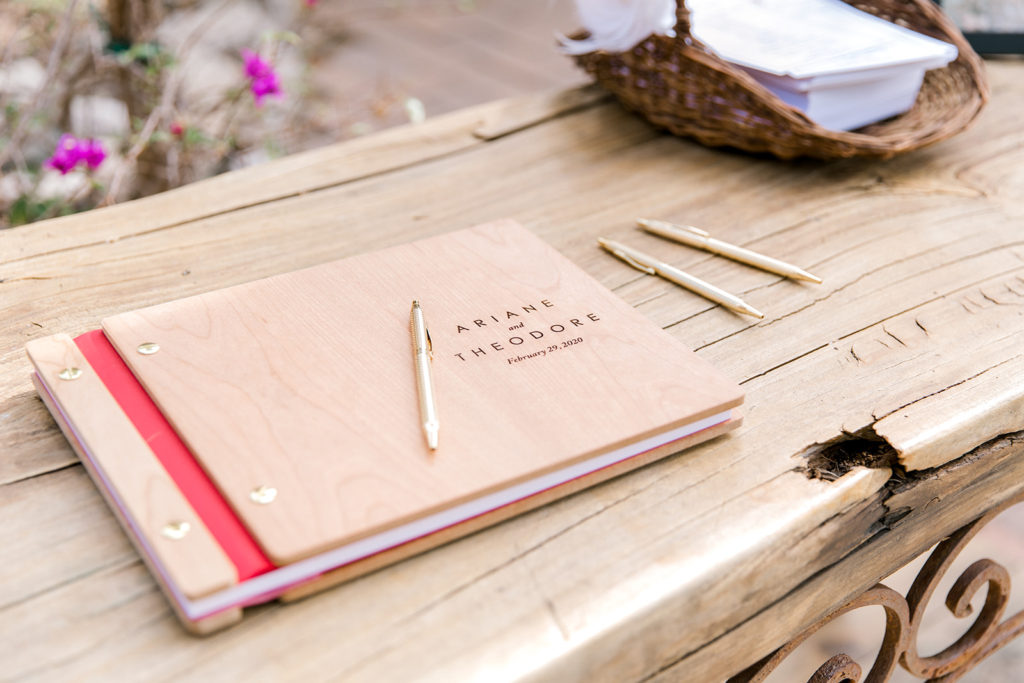 We LOVED being able to make Ariane's vision come to life and being apart of her special day! Here's a list of her Arizona wedding vendors that made her day just perfect:
@valleymixentertainment⁠
@boojum_tree⁠
@blissfulbloomsaz⁠
@silenceinautumn ⁠
@heidisevents⁠
@alldoneupbylindsay⁠
@brookemageephotography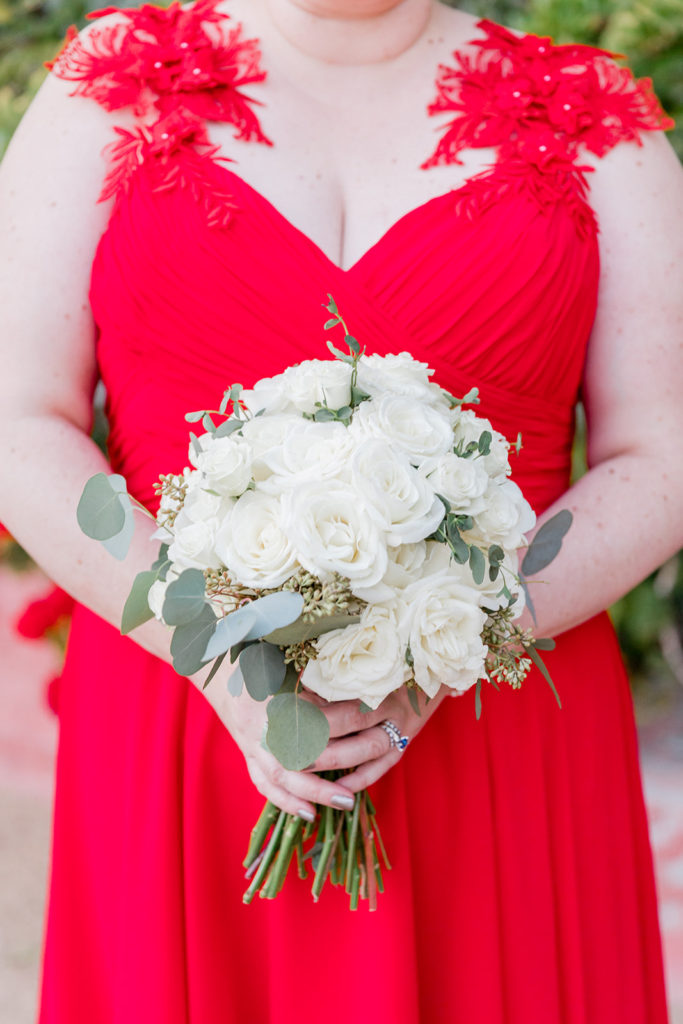 Congrats to the newlyweds! Thanks for letting us be a part of your special day!
If you're looking for a unique plus size wedding dress, Strut carries black wedding dresses as well as a range of other formal gowns that can be worn for your big day. Book your appointment to shop with us today!