We know COVID-19 has made most wedding plans come to a complete halt, but, one special piece of planning you can still complete is getting your dream wedding dress! Here are some tips on how to shop for a wedding dress during COVID-19.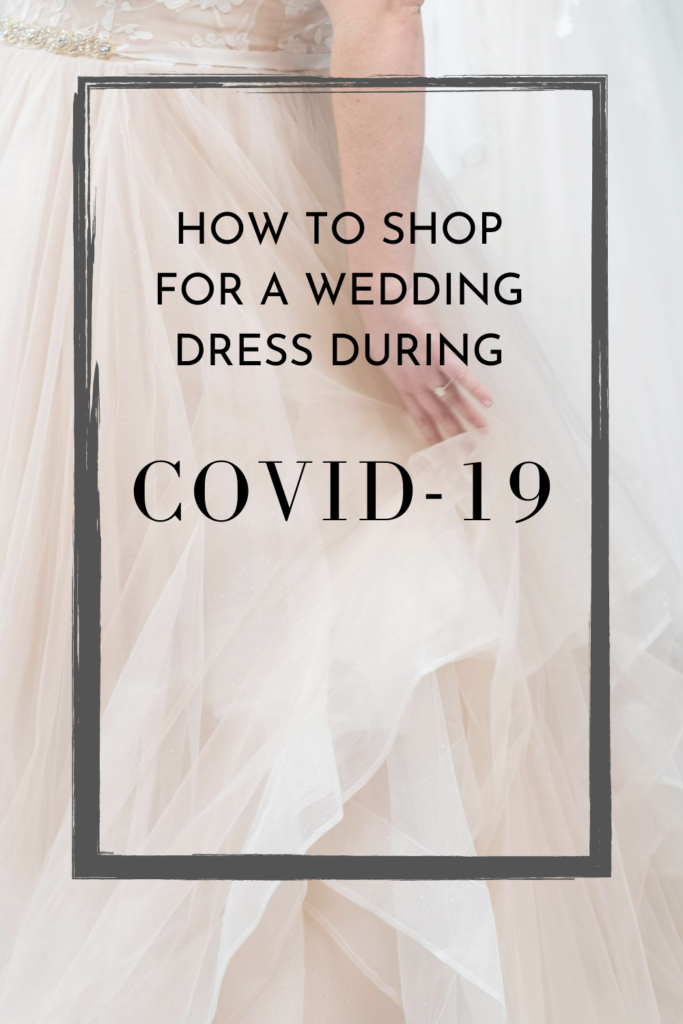 Ask about virtual wedding dress shopping appointments. Many bridal stores, like Strut, re offering free virtual wedding dress consultations via Facetime, Zoom, etc. You'll schedule a time and meet one on one with a stylist, just like a regular appointment. You'll get a tour of the store and our bridal stylists will show you actual in-store gowns that fit your style, budget, etc. This saves you from having to visit stores that might not have what you're looking for in your size, style or budget. Best of all, this is FREE, and we'll even let your family and friends join the call!
2. Thoroughly research bridal stores to minimize your shopping trips. Your goal when wedding dress shopping is not to run from store to store, exhausting yourself and your family and friends. There is so much information online about bridal stores – their inventory is on Instagram, their reviews are on Google, etc – that you should have a short list of places to visit. Ideally you'd shop just one to three bridal stores. Remember, your goal is to minimize exposure and risk!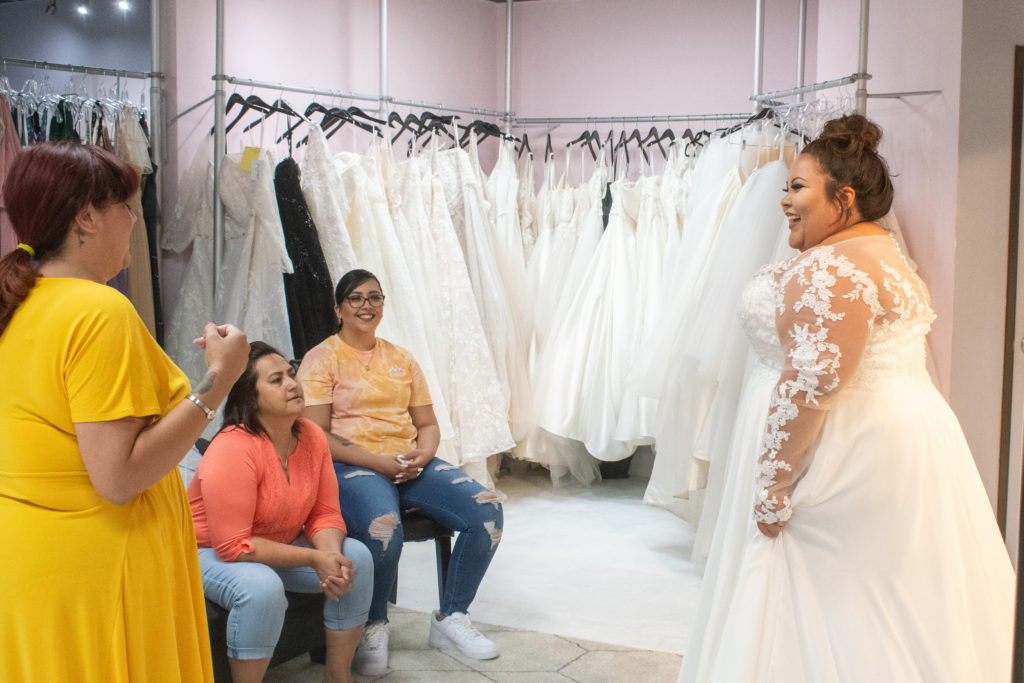 3. Bring fewer guests. We had to say it! We know it's your spotlight moment, your time to be the center of attention, but bringing large groups of people together from different households does increase risk.
4. Ask what safety measures the store is taking. We get these calls all the time and it's SMART to ask your bridal store what they are doing to minimize risks. Our bridal stores require masks, both for customers and for staff. We are only booking at 50% capacity to be able to enforce social distancing. Our bridal platforms are far from each other. We have built in extra time between appointments to sanitize high-touch surfaces. We provide bathrooms and hand sanitizer throughout the store, and more!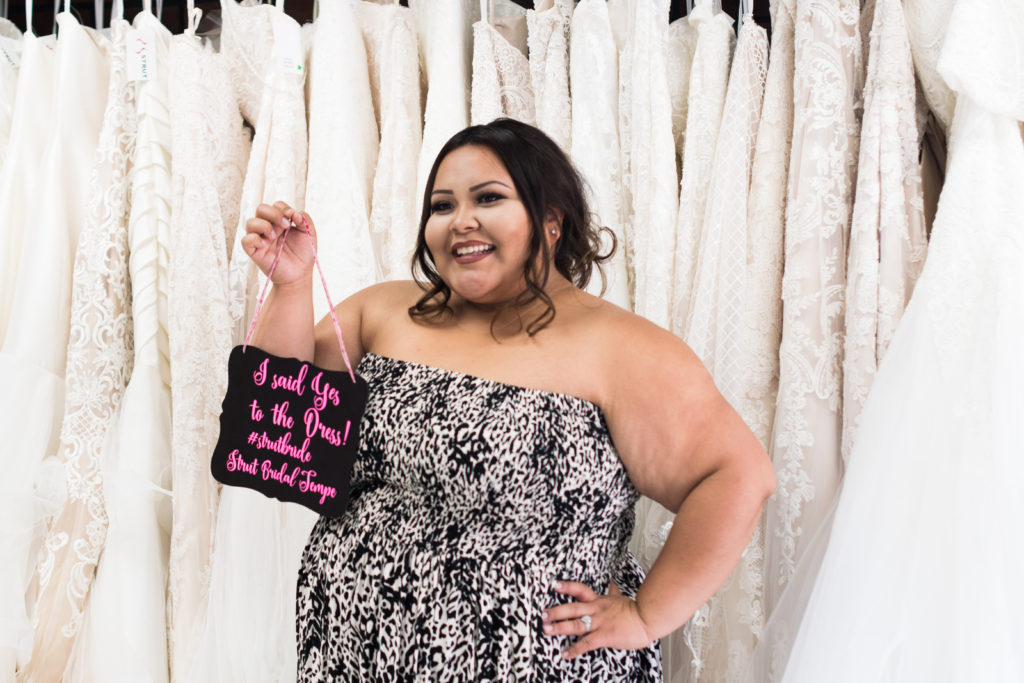 These are just a few ways to shop for a wedding dress during COVID-19. For high risk brides or for those just wanting a special wedding dress shopping experience, we are still offering very limited Private Appointments. These are conducted when the store is closed, so you and your guests will have the store – and the stylists – to yourself! Read more about our appointment types on our website.
Whether you're planning a mini-mony, micro wedding, elopement, or Zoom wedding, we are here to help your weddings happen! We have new plus size wedding dress arrivals coming in and would love to see you get your perfect wedding dress in time for whatever wedding you end up having. Book online today!