We're pretty excited to show off our new Spring 2017 designer wedding dress collection because they include something we've been loving for a long time: a long sleeve lace plus size wedding gown! Maritza, in our Long Beach store, was the first to put in on!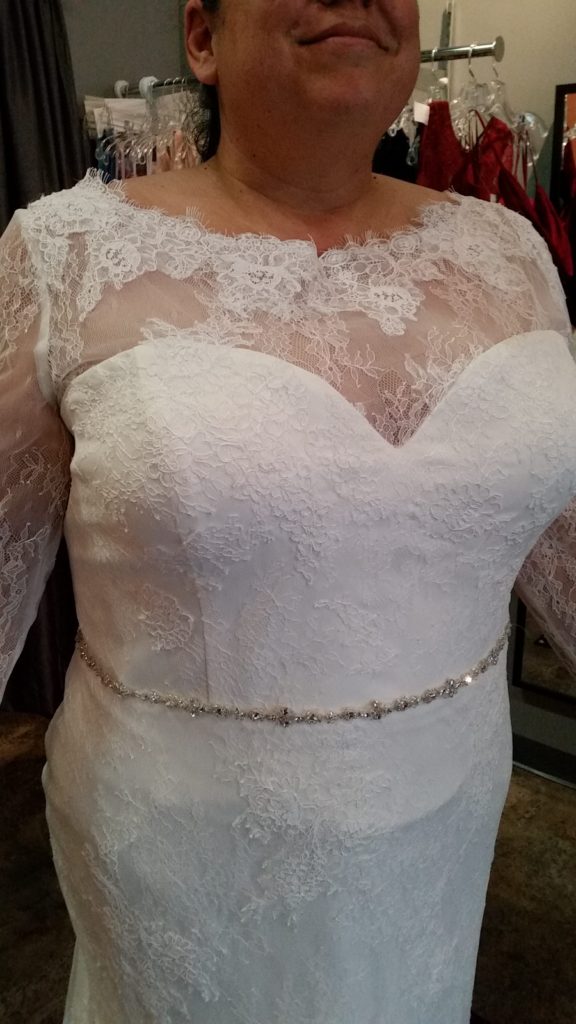 For our brides that want a soft lace, this one is perfect. It's slight stretchy, as is the lining, so you can get a smooth fit (ignore the wrinkles here!) and still sit down comfortably. It comes with the small sparkle belt (shown above), although we added a larger one and love the gown even more!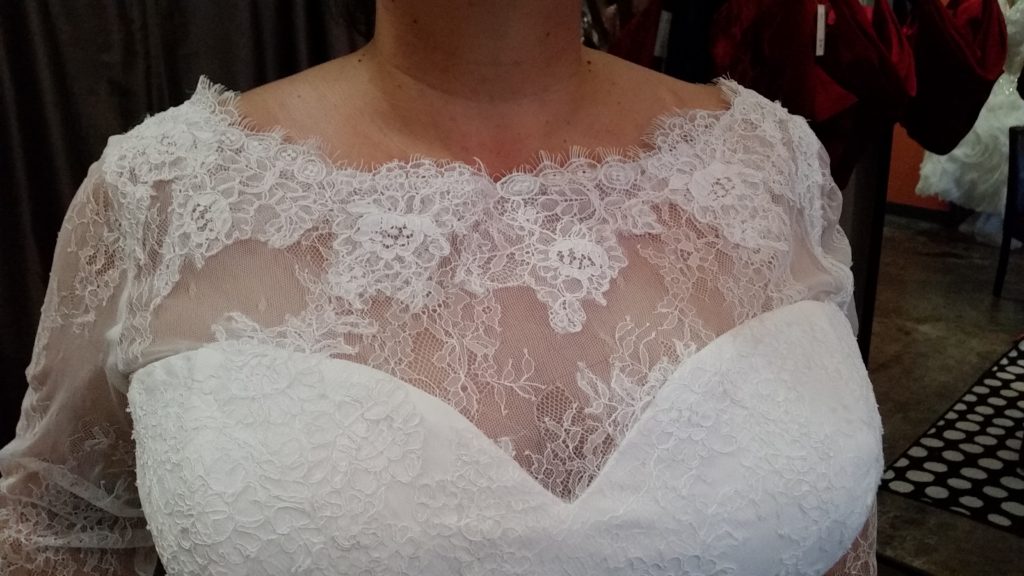 Martiza loved the illusion neckline. It wasn't too high that it was uncomfortable, and she loved the two layers of lace over the sweetheart neckline.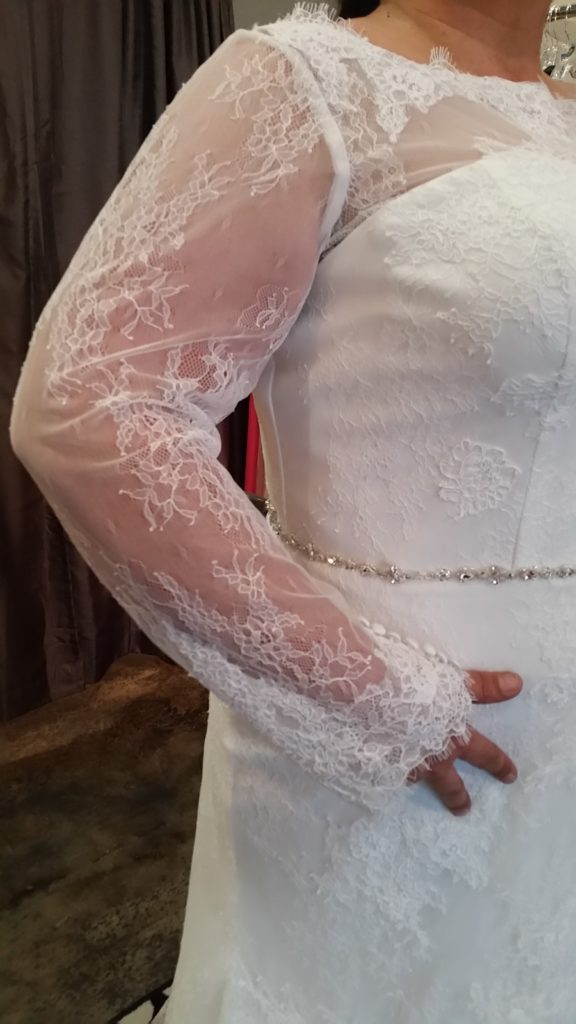 But the best part is the long sleeve! First, we love the fact that they were cut generously so that our upper arms could fit comfortably. To make this a Pinterest-worthy gown, we'll simply tailor the sleeve in so that it's closer fitting. It looks more youthful that way, too. Second, though, is the buttons! Here's a close up of the wrist of the sleeve- it has gorgeous scalloped lace and button closures!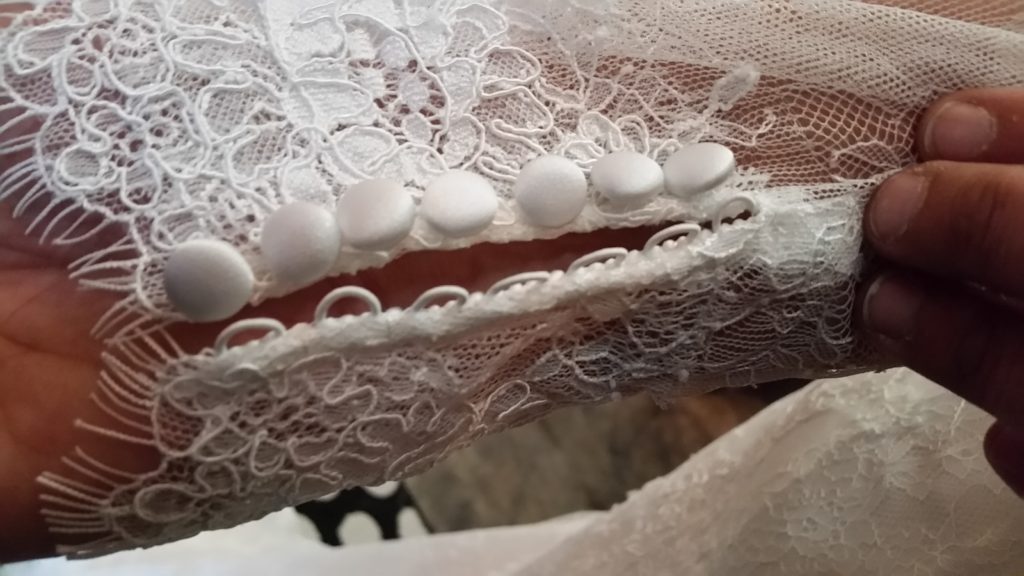 You can also see the two kinds of lace on this bridal gown. We will warn you: it is very low back. it has a full illusion back, which is covered with lace and the button closure, but you can see a regular bra under it. But that's ok! We have options, and figurered out that if you need to wear a bra, we can order a bit of extra hem lace, layer on the area where the bra is, and you can't see a thing! This is why we love our creative seamstresses!
This new long sleeve lace plus size wedding dress is now available in our Long Beach and Tempe, AZ bridal stores. It can be ordered in sizes 2 – 30 and in ivory or white. Give us a call to try it on!