Are you ready for prom 2019?! Whether you'll be dancing Under the Sea or spending A Night Under the Stars, Strut Bridal Salon has the perfect plus size floral prom gown for you! Come check out our newest selection of floral plus size prom gowns, which is a HUGE trend for Prom 2019.
First up, a mix of print and color takes this classic plus size a-line prom dress to the next level. The deep v-neck floral print bodice and royal blue skirt are a perfect modern match. The beaded waistline adds just the right amount of bling. Don't love that plunge? It's easy to line in alterations, so don't worry about the 'rents or your Dean!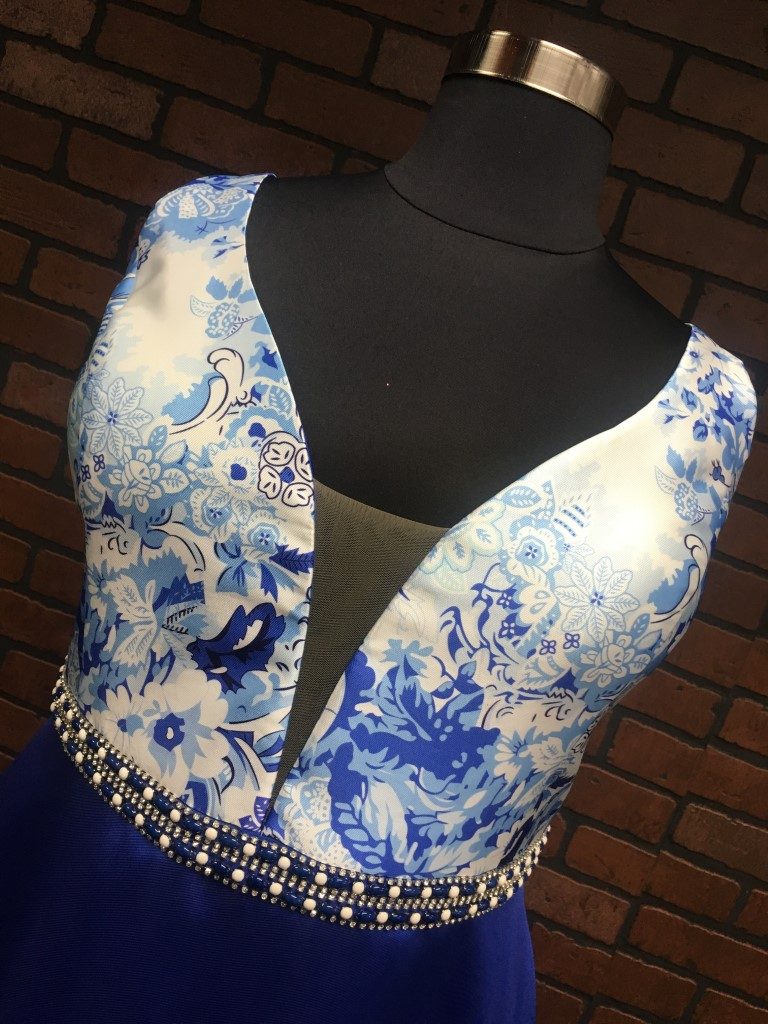 You'll be floating in a cloud of class, confidence and flower petals in this plus size floral prom gown.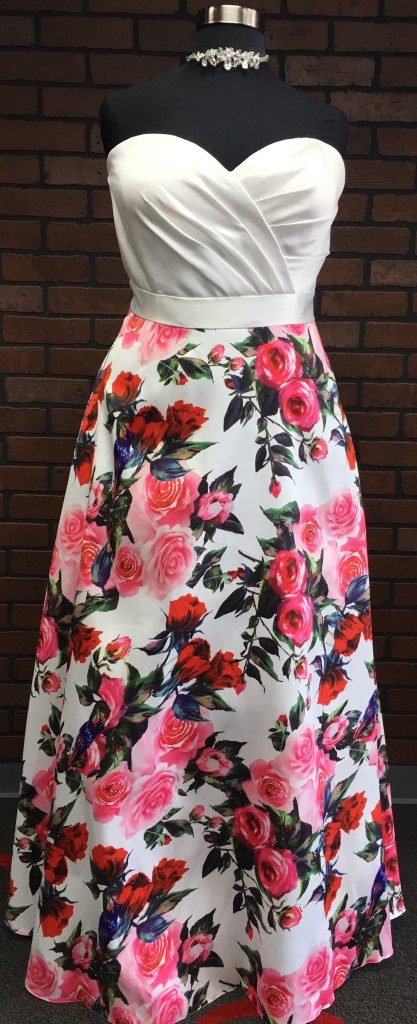 Next, the strapless sweetheart neckline on this stunning plus size prom gown borders a lovely, formfitting bodice with panels of ultra-flattering ruching that crisscross one another, the diagonal lines drawing the eye inward. The contrasting skirt opens into a fabulous floral print within a full a-line skirt. We're in love with the blue birds floating around in the print. How unique is that?!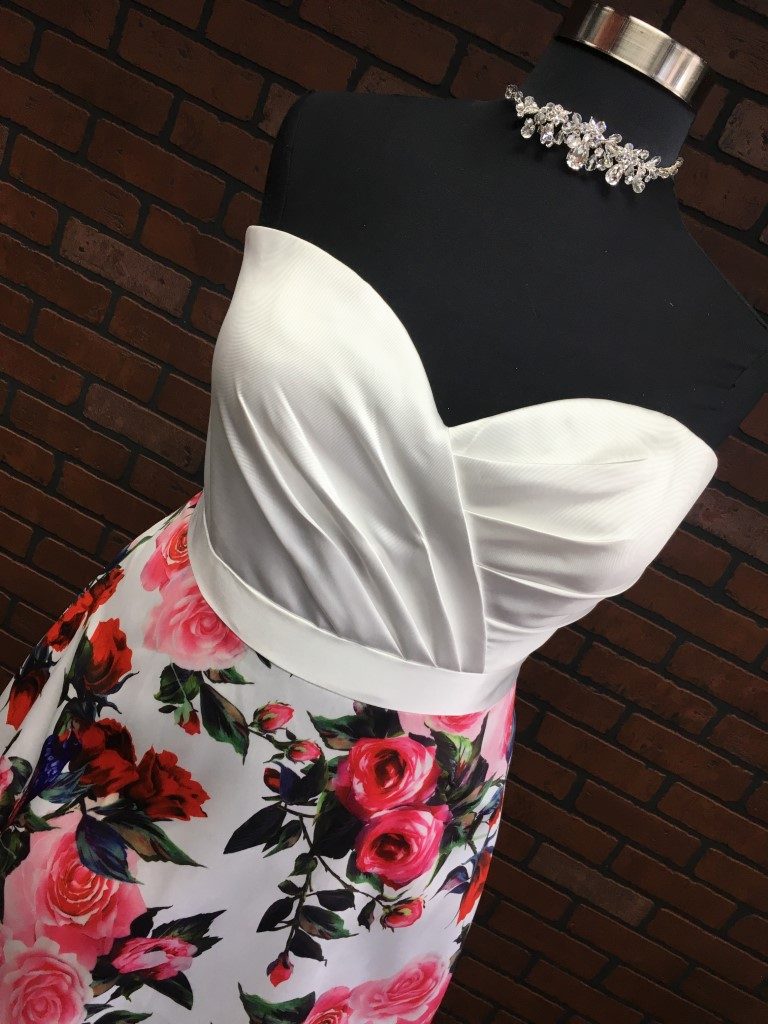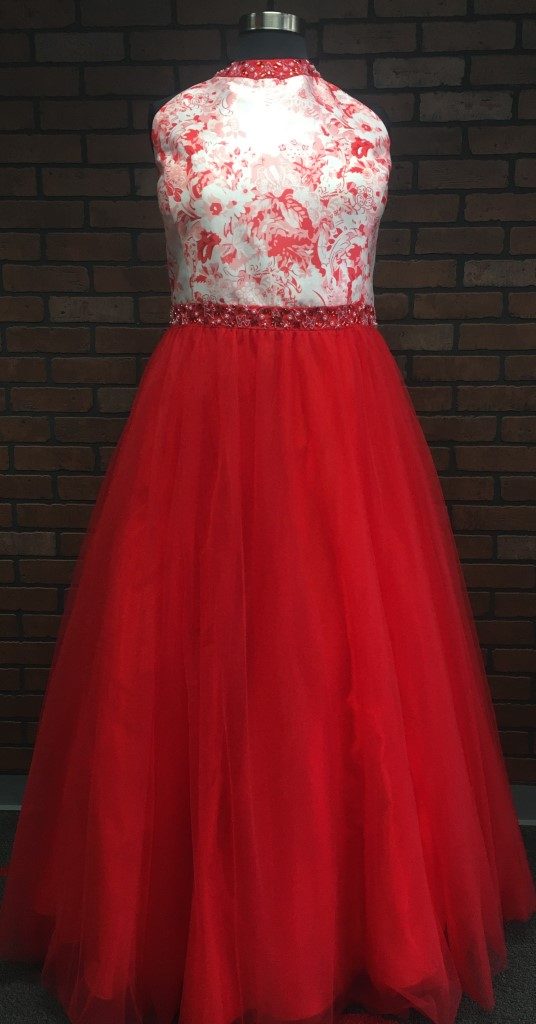 Finally, turn some heads in this gorgeous plus size two-tone ballgown prom dress. The beaded high-neckline is begging for a bold chunky bangle. We love the matching beaded waistline. This plus size prom floral prom dress keeps with our two-tone theme and offers a floral printed bodice and a striking red tulle skirt.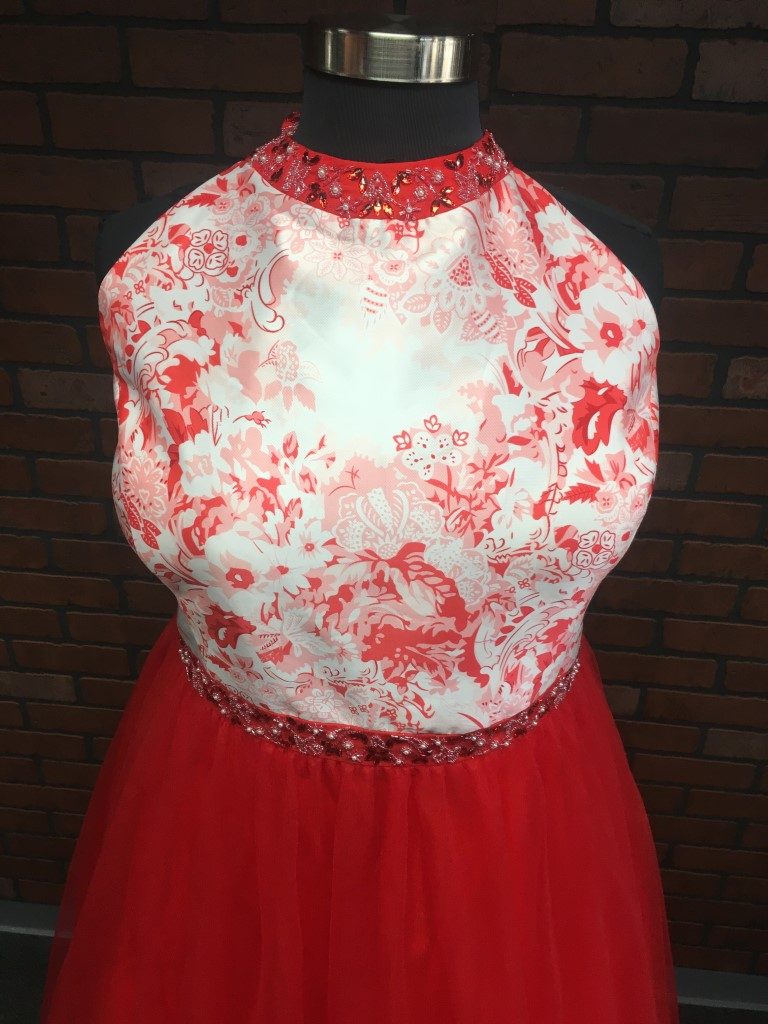 If you're looking for the super trendy floral plus size prom gowns that are perfect for any theme your school has in store, come check out the newest selection of prom dresses at Strut Bridal Salon in Tempe, AZ. Let our expert stylists help you find the perfect one-of-a-kind prom dress just like these. Book your visit now! Don't forget to check out our facebook page for details on upcoming events.