Ravenne came into our Arizona bridal store back at the beginning of the year for her first wedding dress shopping appointment. Speaking with us on the phone before her appointment, Ravenne had mentioned looking for something in the ballgown family, a bit of lace and bling, or maybe even a black wedding gown. When she came into our Chandler, Arizona bridal store, accompanied by her mom and aunt, she found something completely different – a desert vibes wedding dress!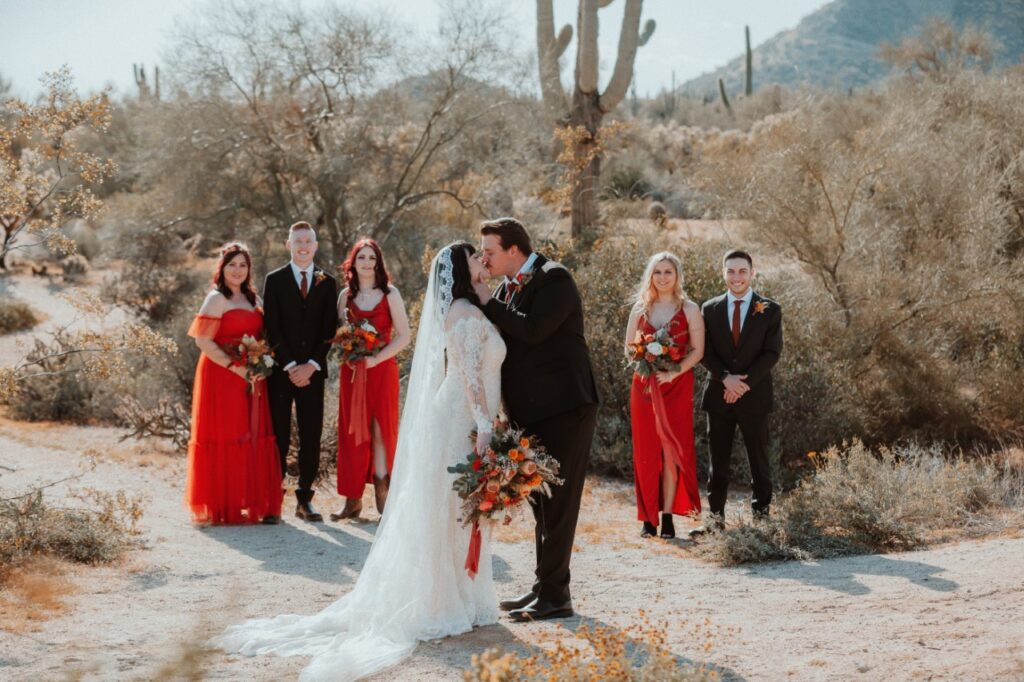 Working with our stylist SemaJ, Ravenne fell in love with a fitted, all-lace wedding gown. With long sleeves and an open back, this bridal gown was perfect for her vision. The lace detailing was exactly what she was looking for to go with her overall theme. Ravenne topped the look off with a long, mantilla-style veil and took the wedding dress home with her, ready to go for her big day! It was almost as if the wedding dress was made just for her!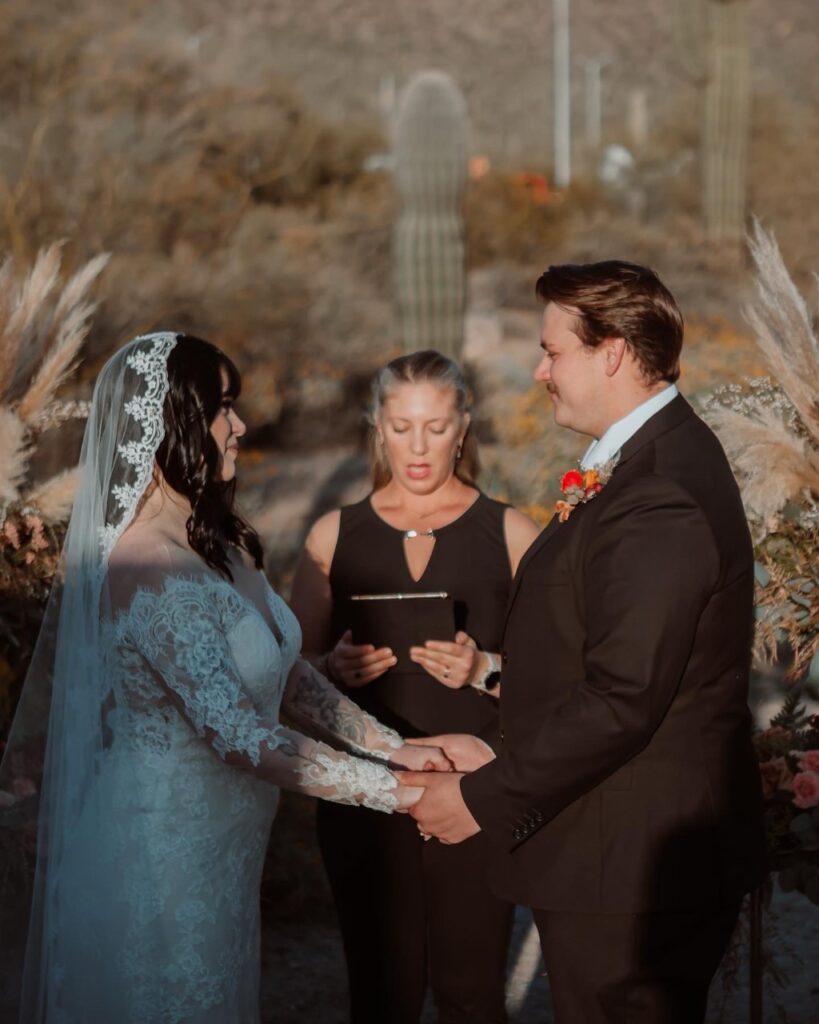 On March 30th, 2022, Ravenne and her husband were wed in front of a small gathering of their closest loved ones. The bridesmaids dressed in red while the groomsmen dawned rust color ties, the whole wedding gave off those rich, rustic vibes.  With dusk coming in and the gorgeous Arizona desert backdrop, their wedding was a personal and special day for the two of them… or rather three of them!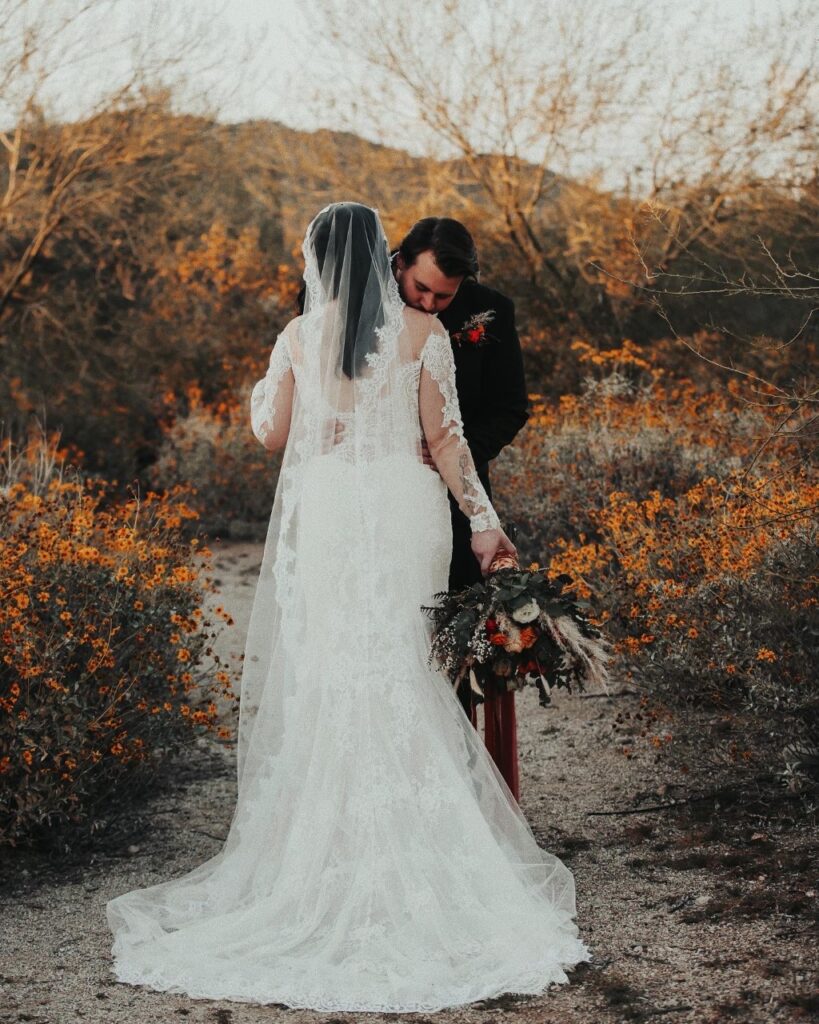 Not only did Ravenne's desert vibes wedding dress perfectly complement her style and wedding, but it also showed off her growing baby bump! "We are expecting our first little girl in September," she later wrote to us, "you all helped me choose the perfect dress that would accentuate my bump for our perfect day."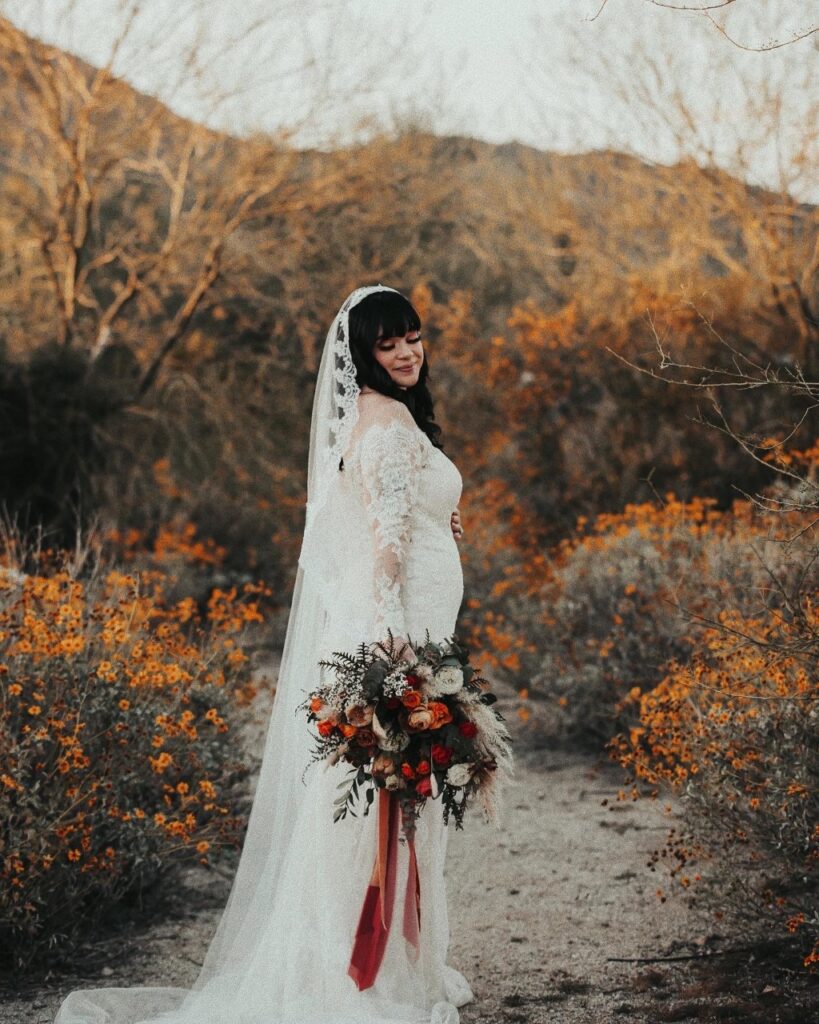 "Thank you so much again to your INCREDIBLE staff for being so kind and making this an experience I will never forget," Ravenne went on, "You are all amazing at what you do."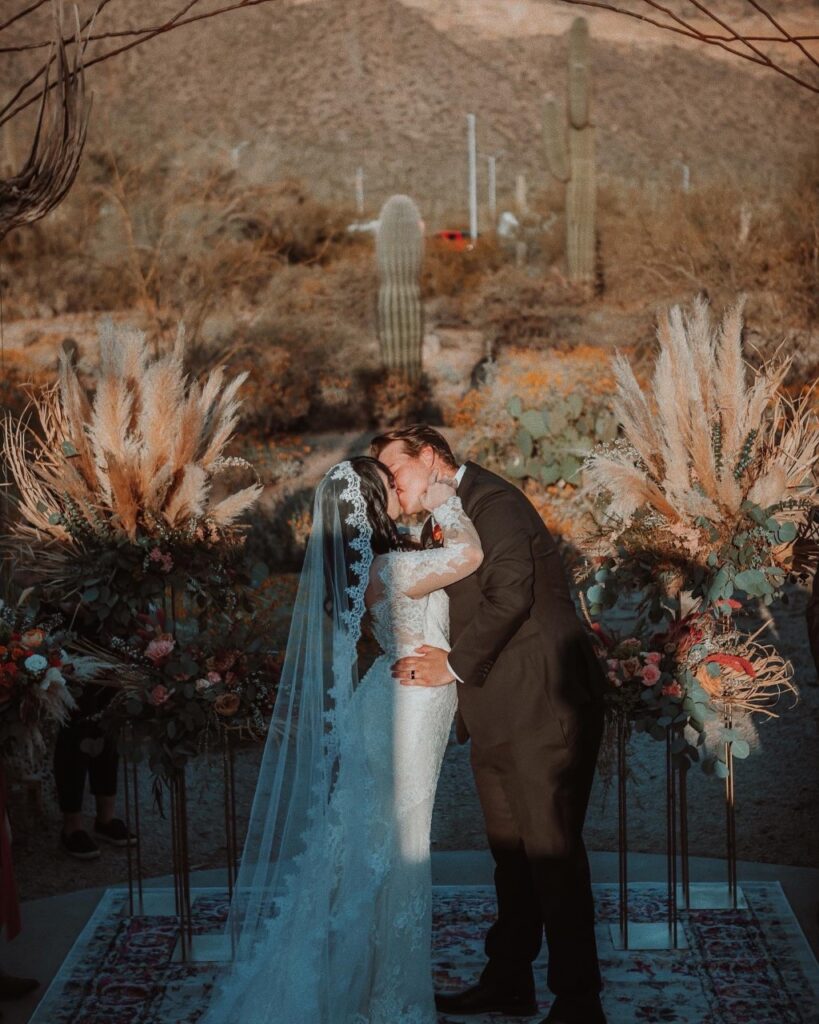 Thank you, Ravenne, for being a Strut Bride! Congratulations to you and your family!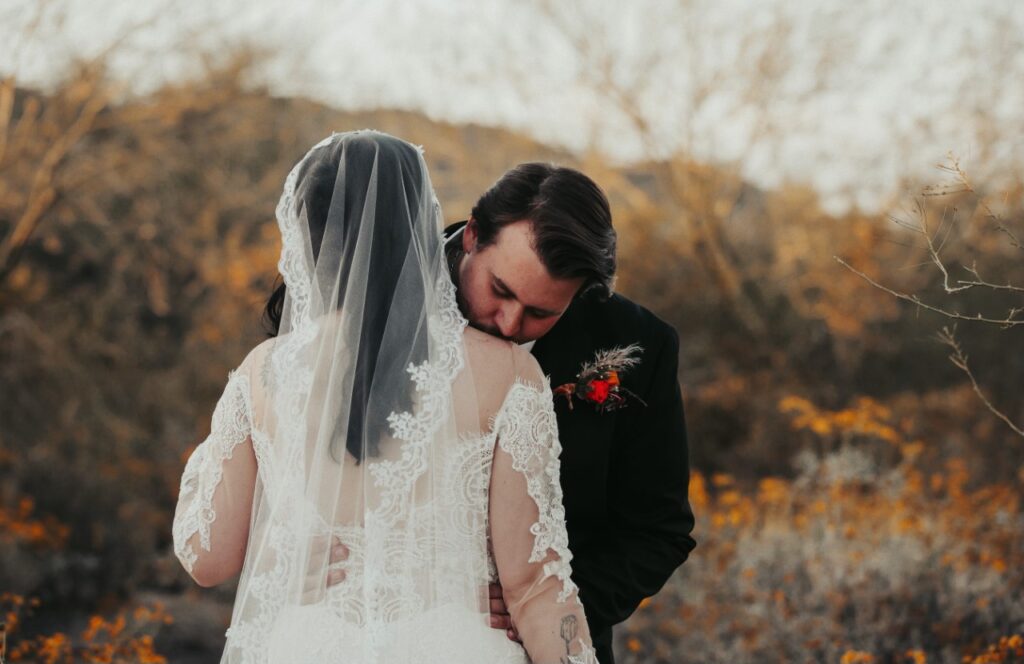 If you're looking for an off the rack wedding dress, book your wedding dress shopping experience today and find the perfect bridal gown from our collection. Our prices range from $1299 – $3800 with convenient payment plans available. Book today!