Alissa came into our Phoenix, Arizona-area bridal store in February 2020 after previously shopping at another bridal salon. For Alissa, the one in a million happened and she found the perfect wedding gown, veil, and belt for her wedding day! She fell in love with a dainty tea-length gown, perfect for her upcoming nuptials. She was able to take everything home with her that day, so all she needed to do was set up alterations.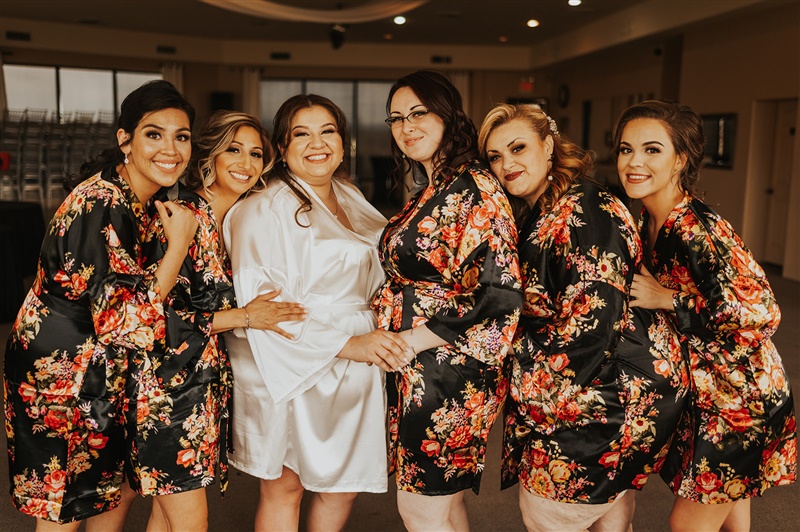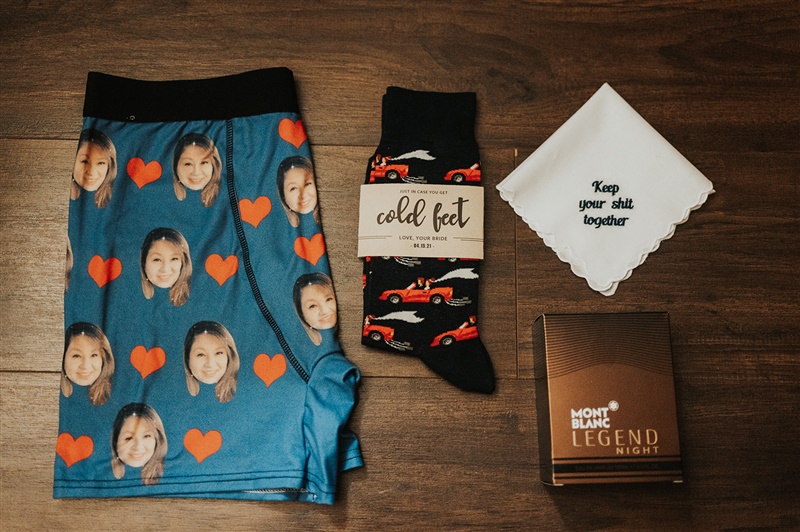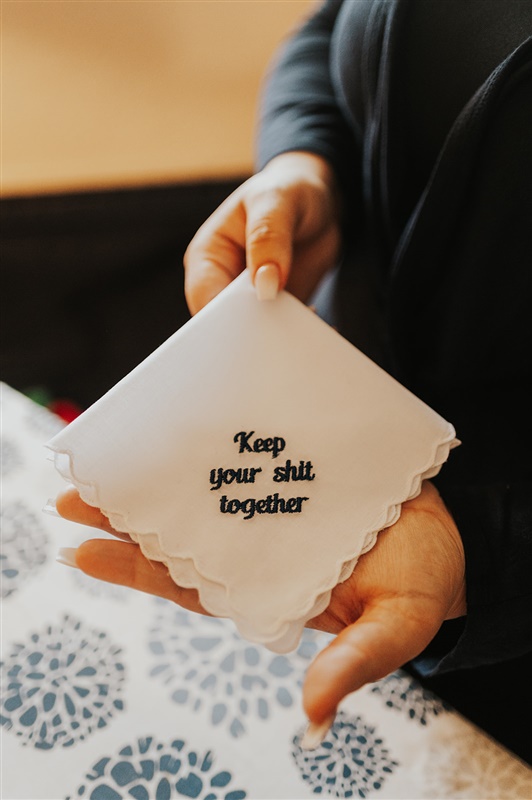 Like many brides who began their wedding journey in 2020, Alissa's original plans were shaken up by the ongoing changes in the world. She reached out to Strut Bridal Salon in Tempe, Arizona, letting them know that her wedding had been moved to April 2021 and would need something more formal; perhaps an overskirt for her tea-length gown to create a two-in-one look or maybe something completely new. Strut had the solution for her and had her come back in for another bridal appointment.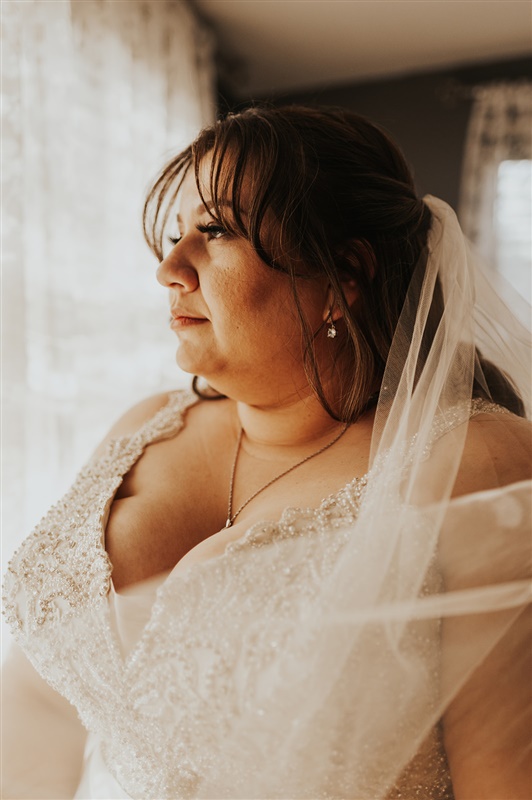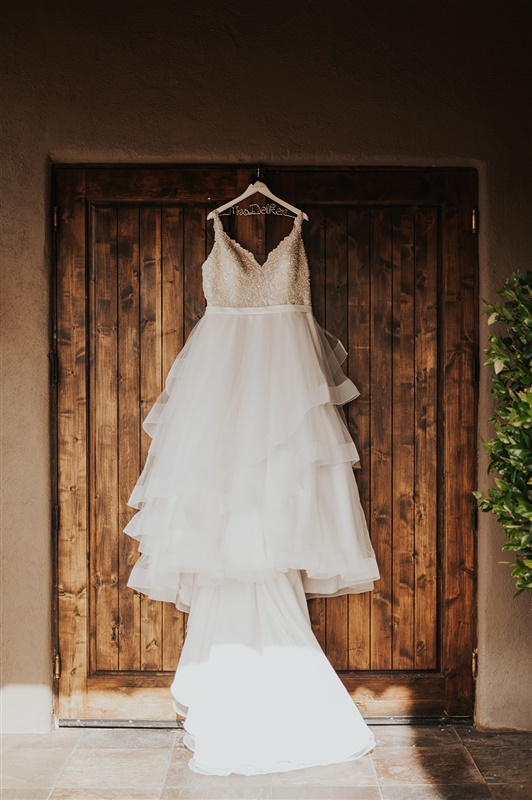 After trying on a few overskirts with her original gown, both Alissa and her stylist, Brooke, decided to move in a different direction and find a new wedding gown that would fit her new venue. Brooke worked her magic and found a beautiful solution. She pulled out one of our stunning ruffled ballgown wedding dress and the moment the bride put it on she was in love!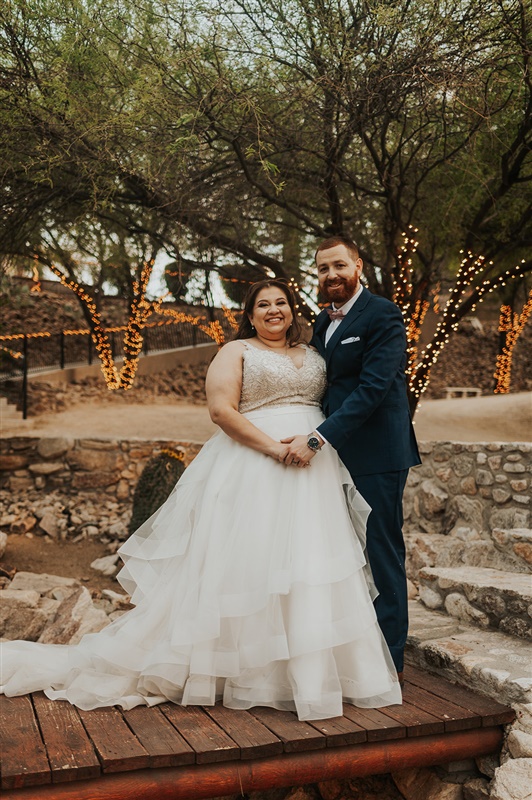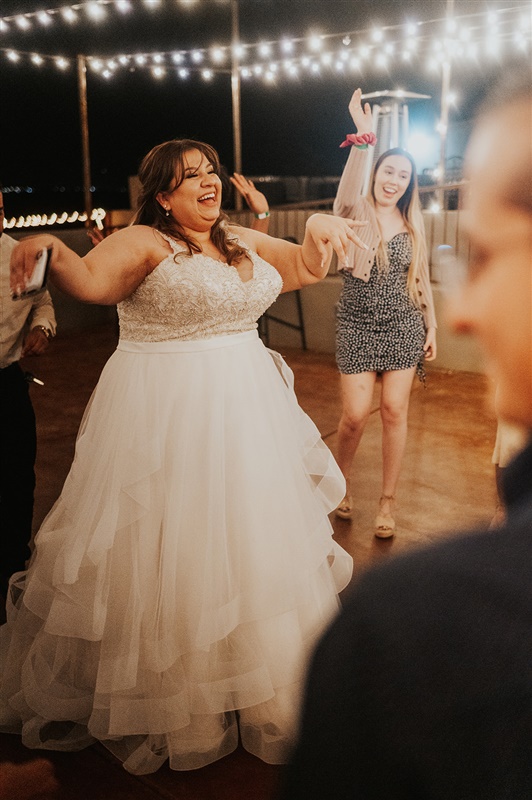 Alissa said yes to a unique layered ballgown with stunning sparkles across the bodice and defined ruffles throughout the skirt. The beadwork along the top of the gown mimics delicate swirls, giving the gown an almost vintage look. The ruffles that make up the ballgown skirt are trimmed with horsehair tulle, which is a firmer type of tulle that keeps the fabric in place. This way the skirt will move with the bride rather than the fabric getting away from her all night. It was exactly what Alissa was looking for!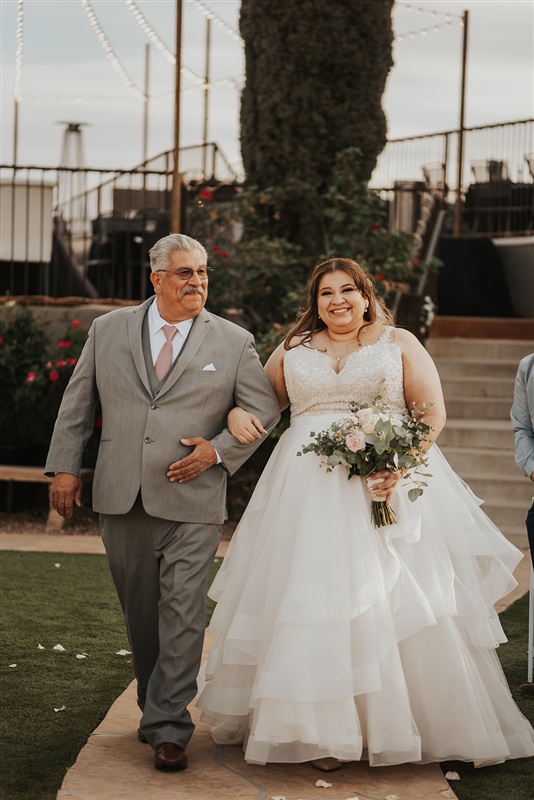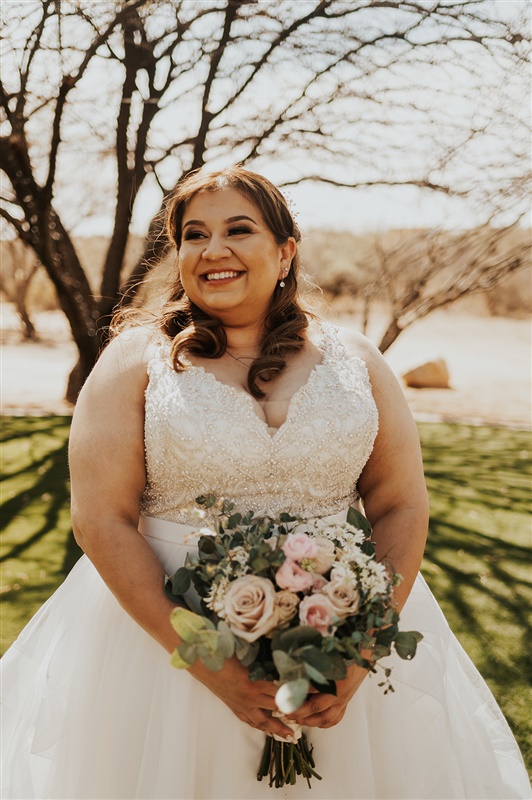 Their stunning wedding photos are by @andreaobertphoto.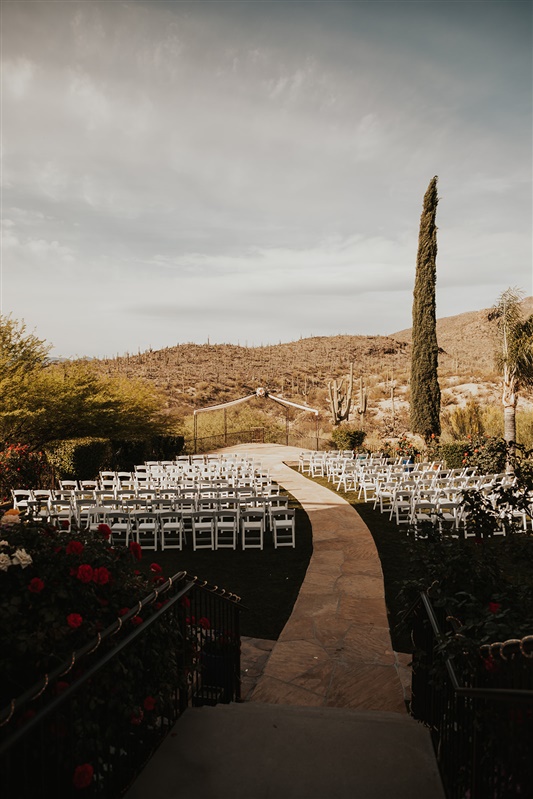 Alissa and her fiancé Daniel tied the knot on April 15, 2021. The road to the altar couldn't have had a more perfect ending. Congratulations to the happy couple and thank you for allowing Strut to be a part of your special day!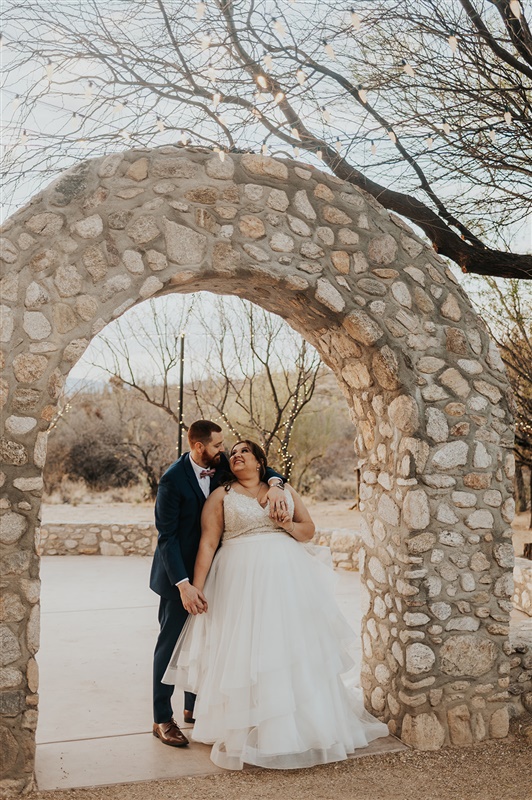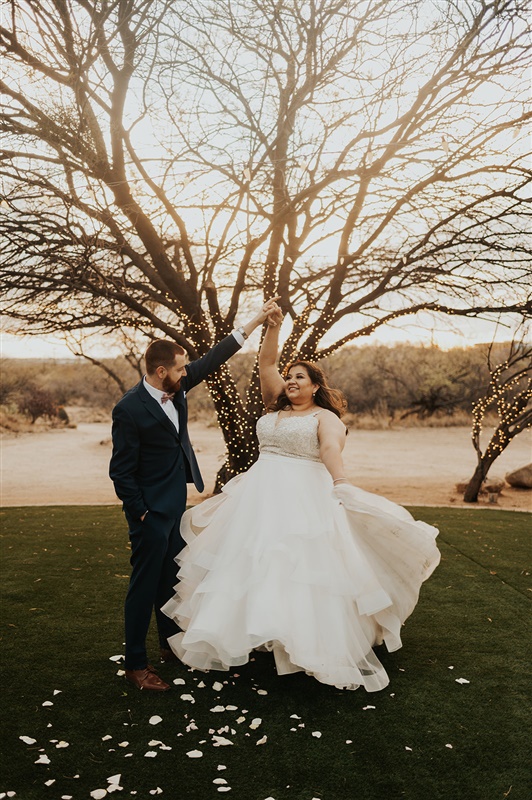 Although Alissa's stunning ruffled ballgown wedding dress is no longer available in our bridal stores, we have a great selection of unique wedding dresses to size 38. Are you a bride on a budget? Check out our upcoming wedding dress sample sale! We'll have select in-stock wedding dresses marked $500 off when you pay in full. Book your visit today!