Our beautiful bride Brandi came to our Phoenix, Arizona bridal store from Flagstaff, Arizona back in September of 2019. She had been wedding dress shopping before but still hadn't found the perfect wedding dress. That was quickly remedied once she had put on her first wedding dress here at Strut Bridal Salon. Brandi fell head over heels with a ruched layered mermaid wedding dress.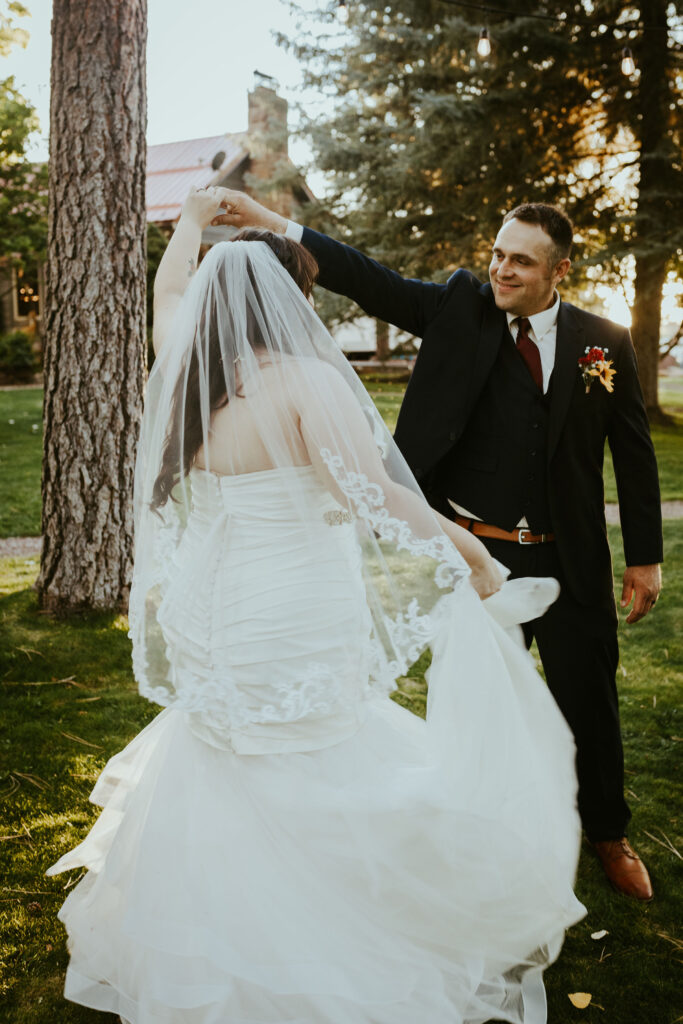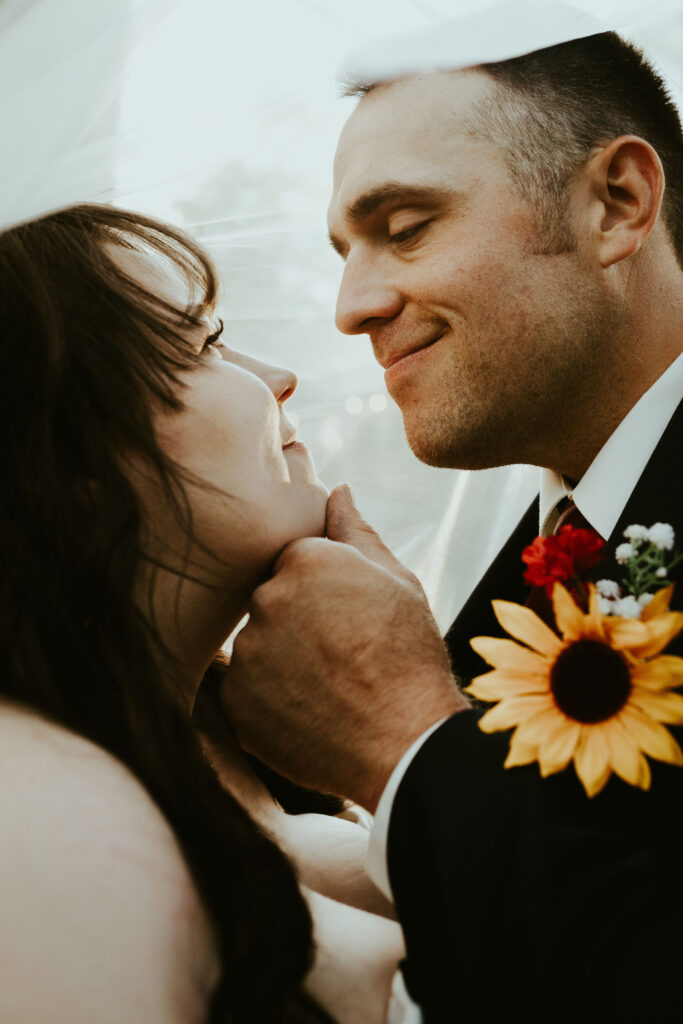 Brandi's satin bodice fitted wedding gown had sparkle detailing throughout the layered horsehair skirt. Her stylist added an opal belt and lace-trimmed veil, and Brandi was in love! She said yes to the perfect wedding dress!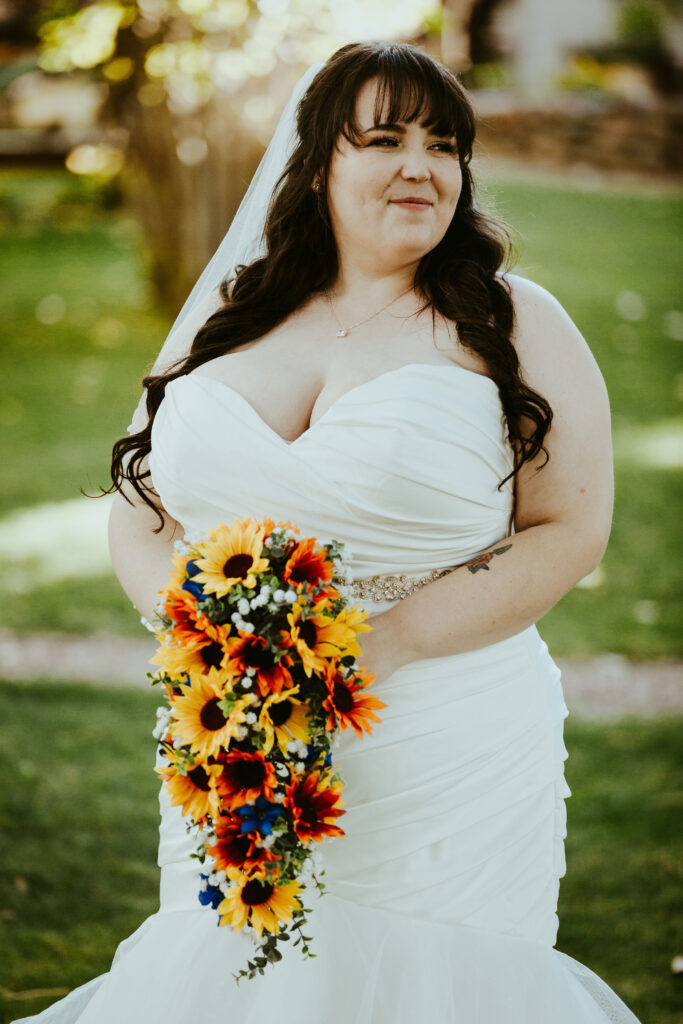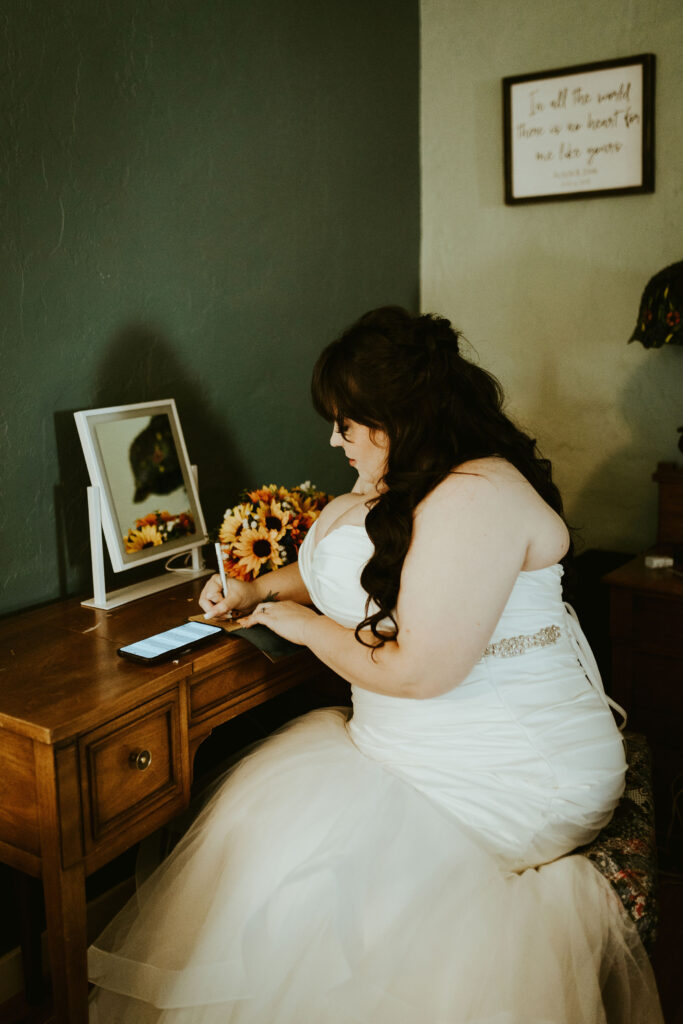 Like many who shopped for a wedding gown in 2019, Brandi did have to reschedule her big day, but once the new date came closer, everything worked out perfectly. She adjusted her wedding gown during her alterations to show off her curves. Once those small details of adding a bustle and hemming the bottom came to be, Brandi's wedding dress was perfect!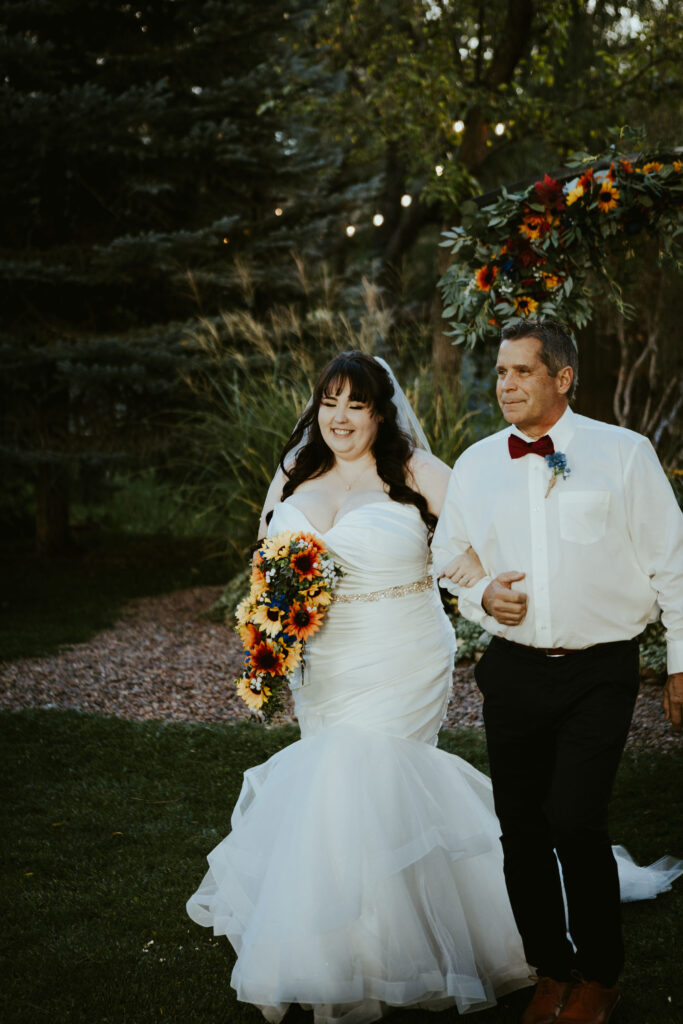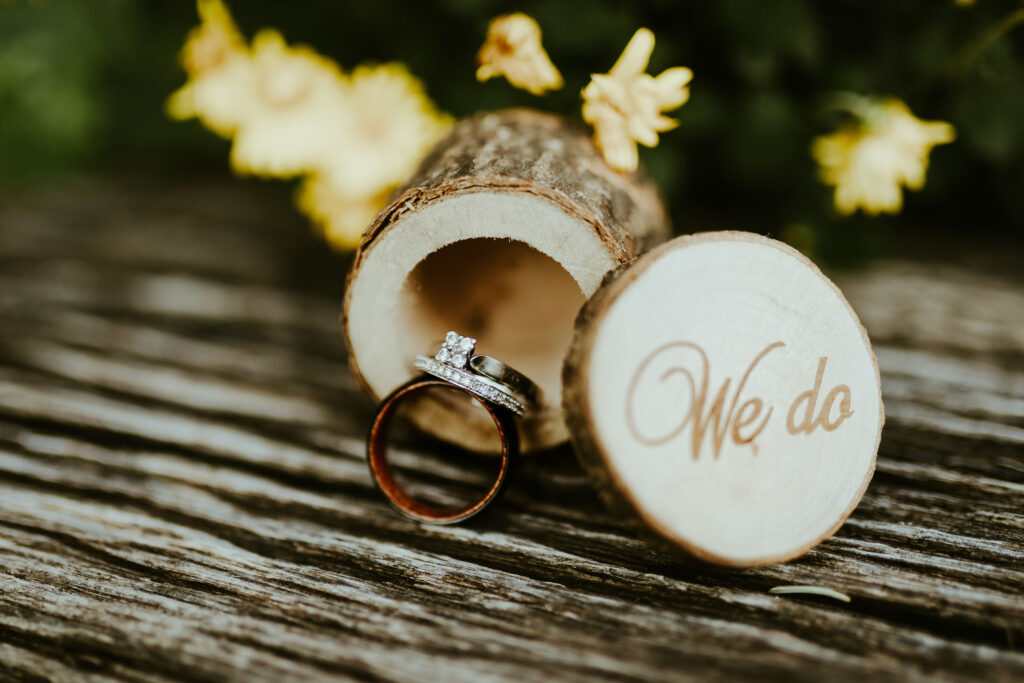 On September 25th, 2021, in a serene, outdoor setting, Brandi and her fiancé George were married. Their "unplugged" ceremony was intertwined with small but significant family details, making the perfect wedding day all the more special and uniquely theirs. From the sunflowers throughout the décor to the locket of photos of loved ones wrapped around Brandi's bouquet, their wedding was exactly what they wished it to be: a day about their love.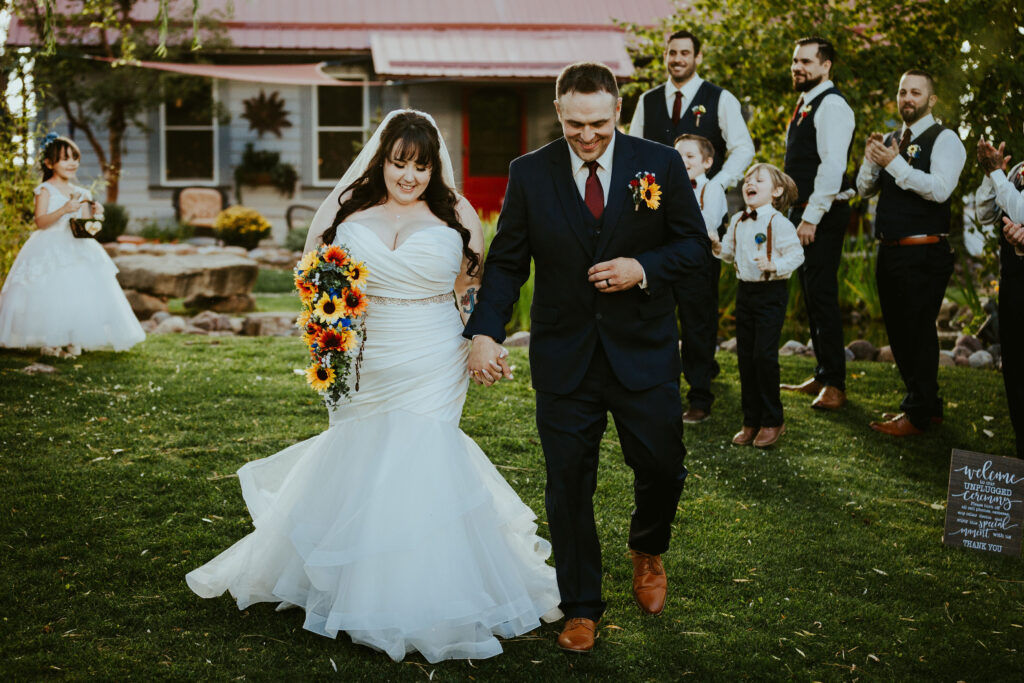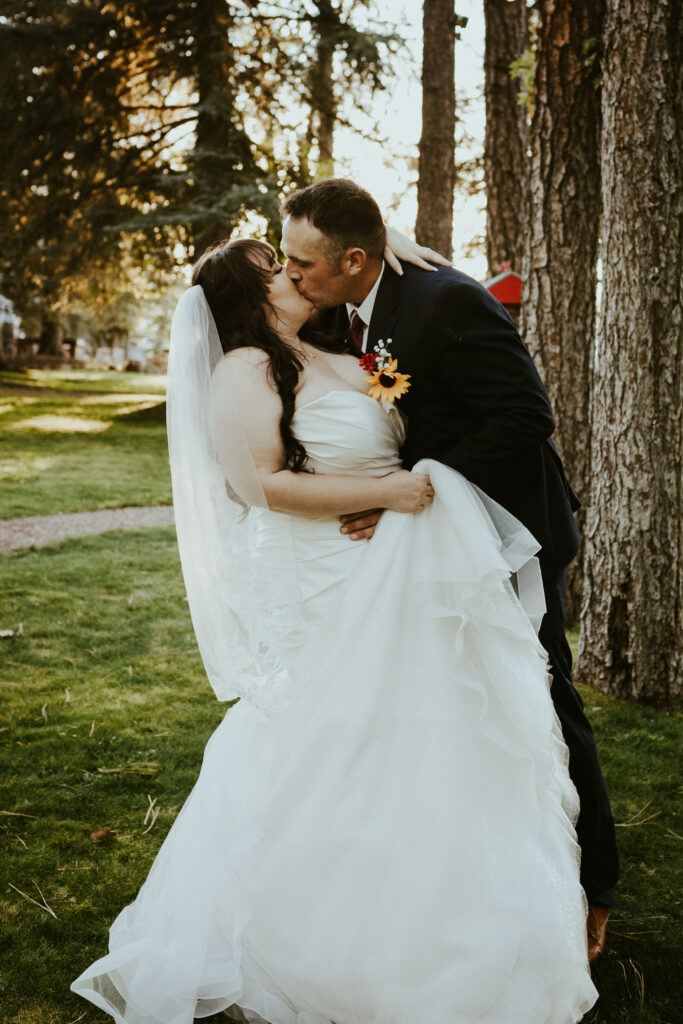 From the moment of their first look to the ceremony itself, Brandi shined in the ruched layered mermaid wedding dress of her dreams. The pure love and joy Brandi and her husband share for one another are crystal clear in their photos. The romantic setting of their ceremony space shared with the love of those closest to them made their special day all the more memorable and heartfelt.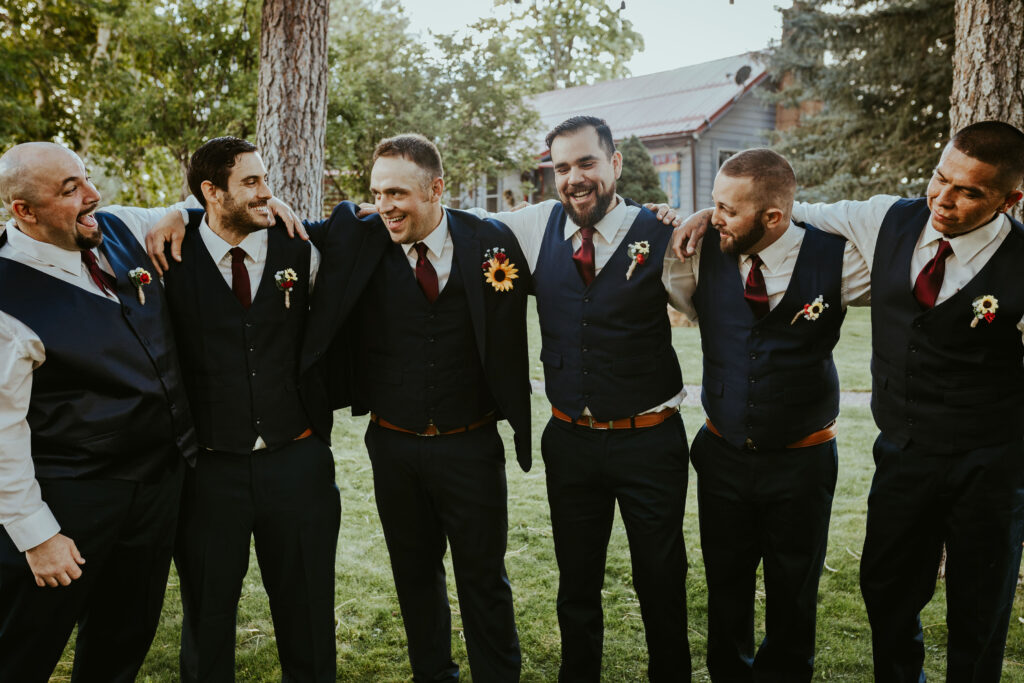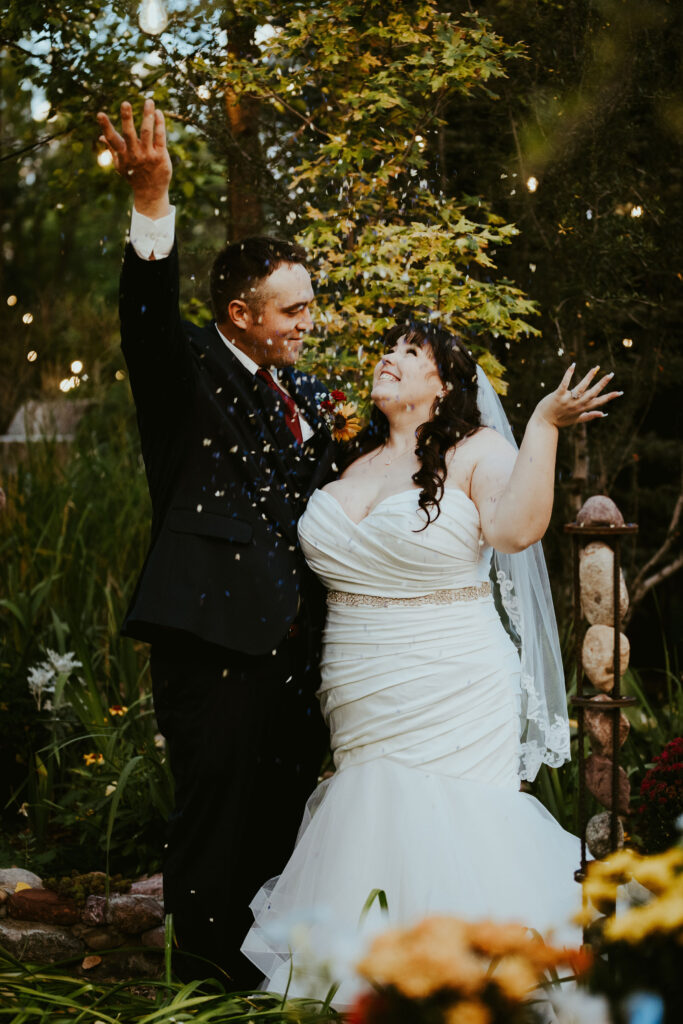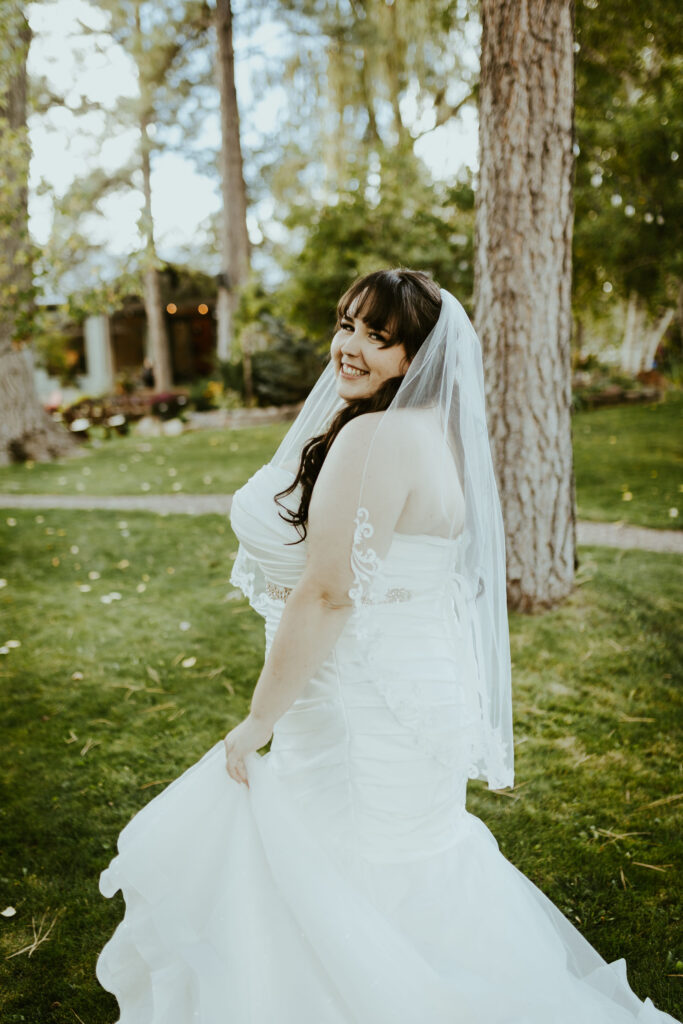 Congratulations, Brandi and George! Thank you for allowing Strut Bridal Salon to be part of your amazing love story! Their amazing wedding photos are by Frankley Photography.
If you're a curvy or plus size bride who wants to wear a mermaid, trumpet, sheath or fitted wedding dress for your big day, shop our size inclusive selection of wedding gowns. Strut has the largest selection of plus size mermaid, trumpet and sheath wedding dresses in the state. Visit us today!