We are truly excited about all the new wedding dresses we have received in both of our Long Beach and Tempe, AZ bridal salons. But I think we are most excited about our new ruffle bottom plus size wedding dresses. You asked for them so we got them! Portia, who is already a STRUT Bride, saw this before we put it on the floor and had no problem modeling it for us. This one is of our best mermaid ruffle wedding dresses we have had in yet. Its available in both our Long Beach, CA and Tempe, AZ bridal store locations. Its a fitted mermaid wedding dress with beautiful lace detail on the bodice, button covered zipper and of course ruffles!! This dress is Allure Bridals 9254. It's available up to a size 32 in ivory, white, and champagne and ivory (ours is champagne and ivory). So if you've got the curves, go ahead and show them.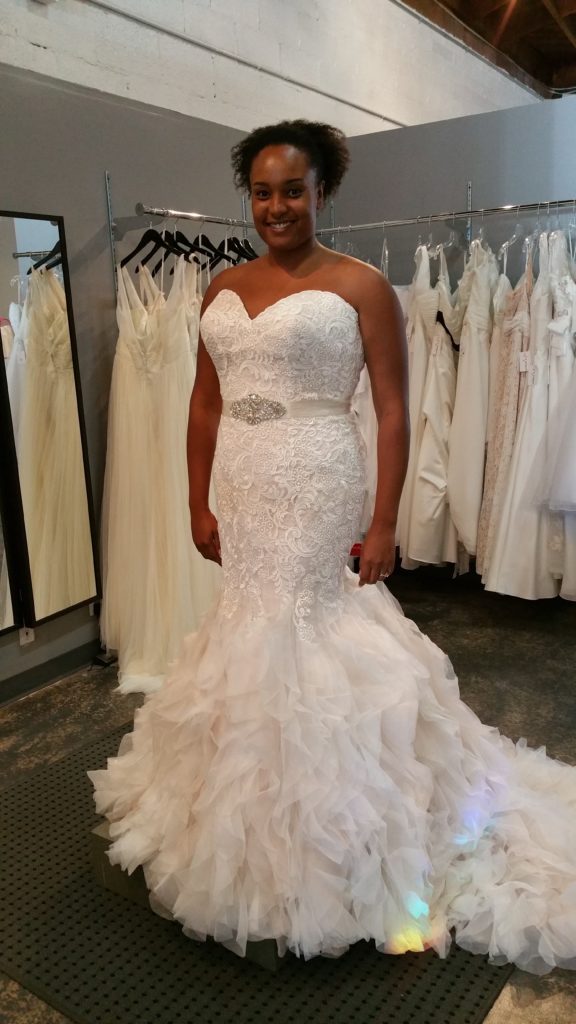 Here's a closer look at the covered buttons in the back that and you get a little cluster of sparkle in between them.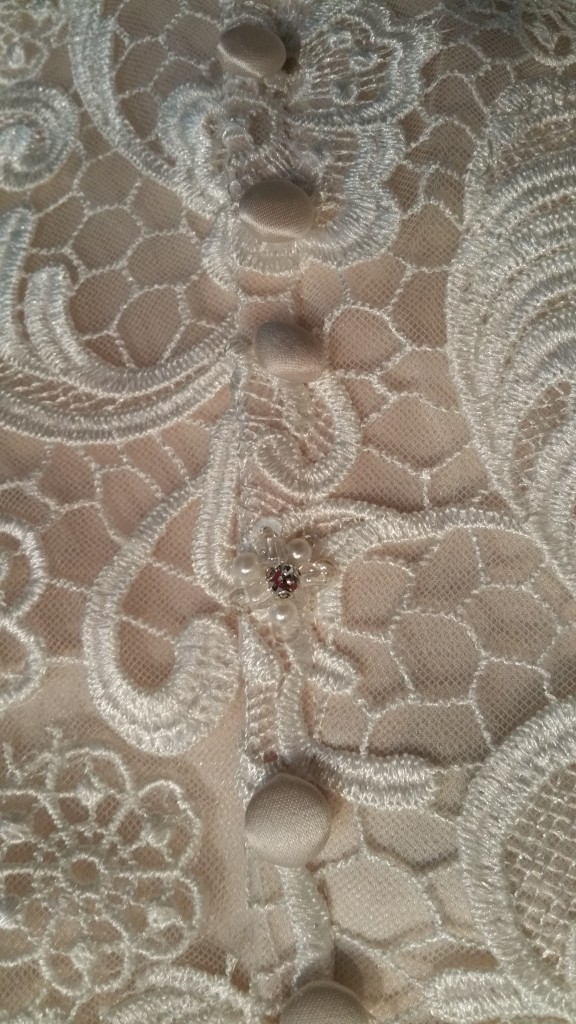 The beautiful scalloped sweetheart neckline is flattering but still modest. The unique lace on this dress gives a very vintage look. It really stands out in the champagne color which just makes the ivory lace pop a little more. We added a sparkle sash to it just to break up the lace and accent Portia's waist and of course for some added BLING!!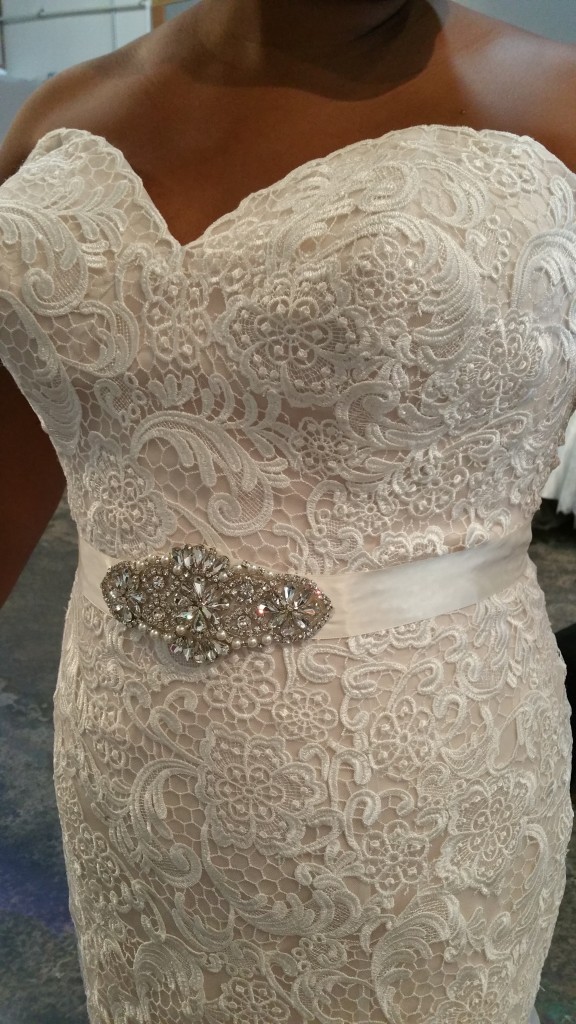 This plus size mermaid wedding dress is shown in champagne with an ivory lace. The best detail about the two tone color is that you get a two tone color in the ruffle as well minus the lovely rainbow we get in our Long beach store everyday. We show it with no petticoat underneath, but imagine if there was one. Talk about adding drama to a dress; a petticoat definitely makes it more dramatic.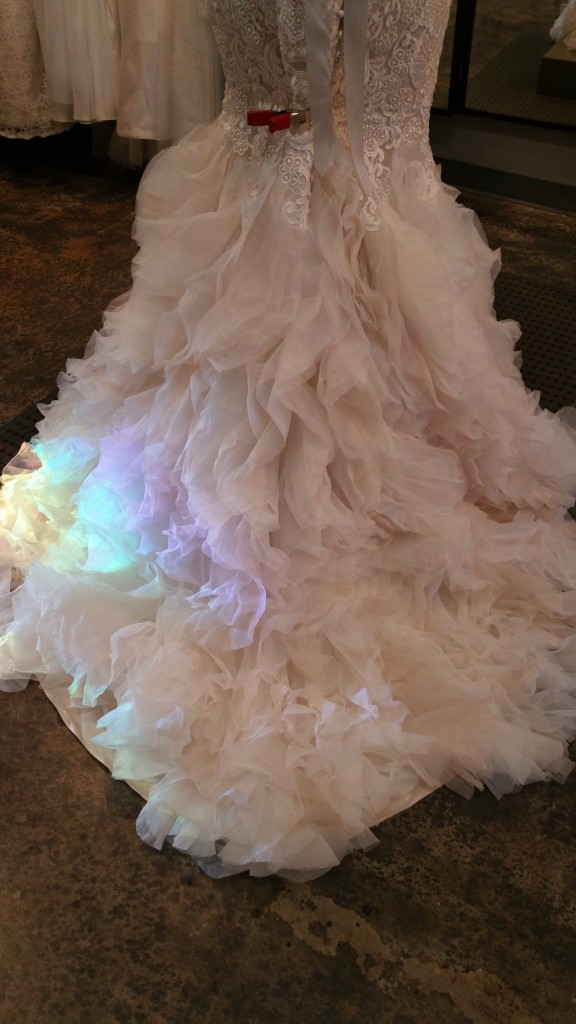 Keep checking in on our blog for more of our new styles in both of our salons and for details on our favorite picks! Our stylists are excited about all the new wedding dresses, and we hope that our brides are too. If you would like to see this dress up close contact our Long Beach, CA or Tempe, AZ salons for an appointment. Could this be your perfect dress?