We're so excited to show off another new arrival at Strut: a plus size long sleeve lace wedding dress! We recently returned from the Bridal Market in Dallas, where we saw all of the new bridal gowns for Fall 2017. And one of the biggest trends continued to be long sleeve wedding gowns. What we love most about this one is that it's really lightweight and stretchy, making it a bit easier to wear.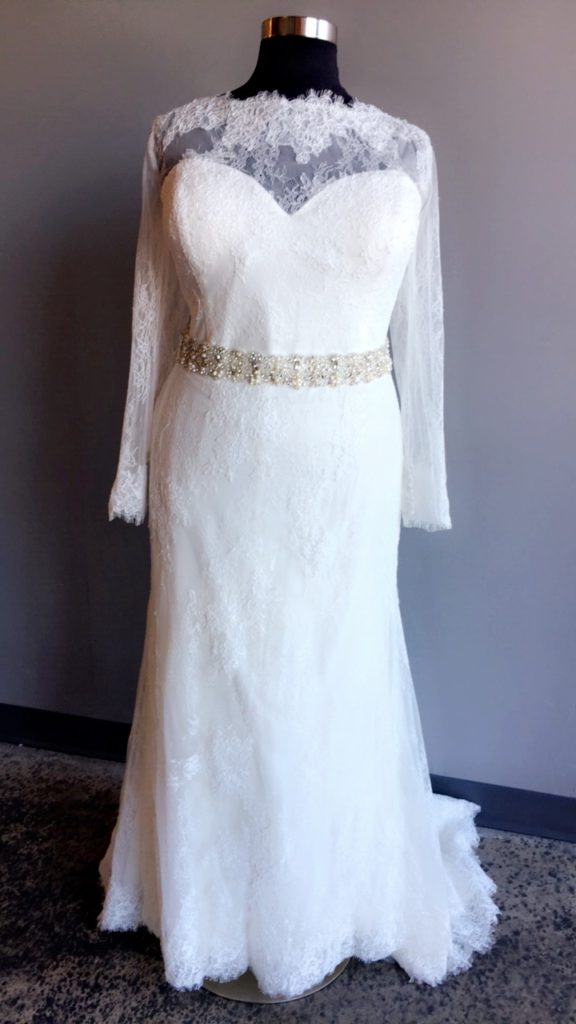 Our Long Beach stylist Maritza tried it on and said it had the softest lace and lining – there was nothing scratchy about this lace wedding dress! She loved the higher neckline on it, too. We do think the back is a bit low, but for our curvy brides wanting a bit more coverage we can purchase some extra lace appliques for more coverage, as there are several kinds of lace on this gown.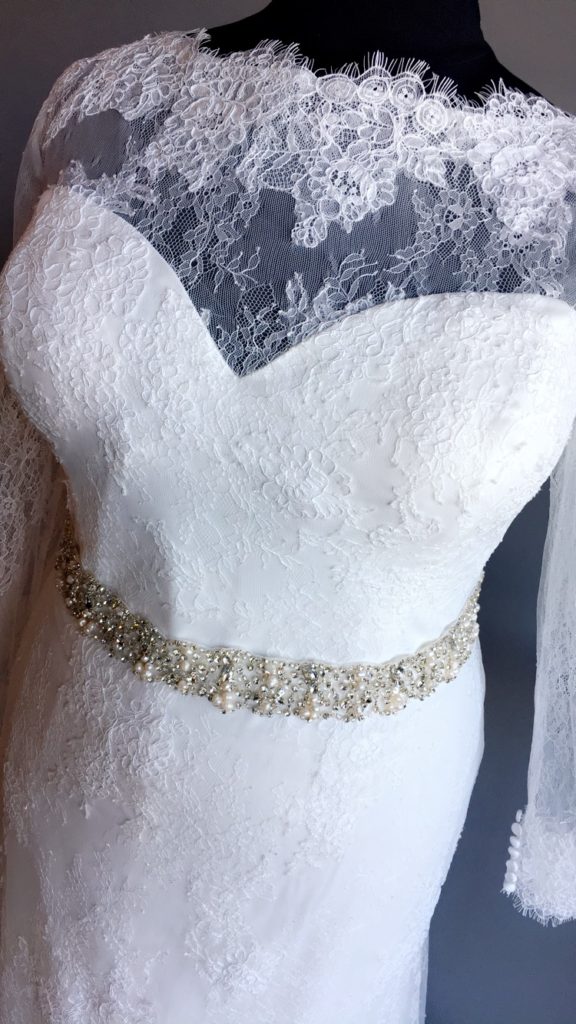 This new dress does come with a very thin small beaded belt, but we've traded it out for a thicker one for this photo. We also adore the lace hem/cuff of the long sleeve, since it not only has a scalloped hem lace, but it also has BUTTONS! 🙂
If you're looking for a plus size long sleeve lace wedding dress, you have to check out this one. It's a sheath wedding dress, which means it doesn't have any tulle or flare out at the bottom, making it super lightweight and easy to wear. It's perfect for a beach or garden wedding, or for vintage-inspired wedding dresses.
This new wedding dress style is now available in our Long Beach and Tempe, AZ bridal stores. It's available in all ivory or all white, to size 32. Give us a call to try it on, and stay tuned for more new arrivals soon!